LEIGH GRIFFITHS was nowhere to be seen at Hampden yesterday as Celtic started with Lewis Morgan leading the line and Odsonne Edouard on the bench. But there was no sign of Griffiths, or indeed Scotty Sinclair in the Celtic starting eleven or substitutes bench.
Today Neil Lennon, whose side won the League Cup final 1-0 through a Christopher Jullien strike, explained the situation regarding Griffiths amid online gossip that there was something amiss with the striker's fitness. That was today dismissed by Lenny as he looked to Thursday night in Romania and indicated that Griffiths is likely to play against Cluj.
"Leigh will be involved," the Celtic manager told the Media today as reported by Scottish Sun. And explaining his omission from the party that got stripped yesterday, the Celtic manager explained it was just down to the selection circumstances.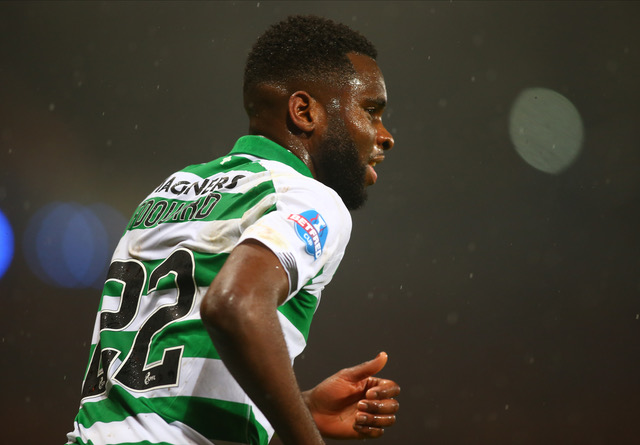 "We were going to start Odsonne if he had been fit and Leigh would have been on the bench," he said.
"But the fact Odsonne couldn't start we decided to go with Morgan to start and bring Odsonne on. So we couldn't get Leigh on the bench, it was nothing to do with fitness levels or anything like that."
The Celtic manager revealed he was somewhat surprised to have seen some tears in his players' eyes after the backs to the wall 1-0 over the Rangers – and reckons therein lies a clue as to why his players perhaps did not perform as well as expected in the Final.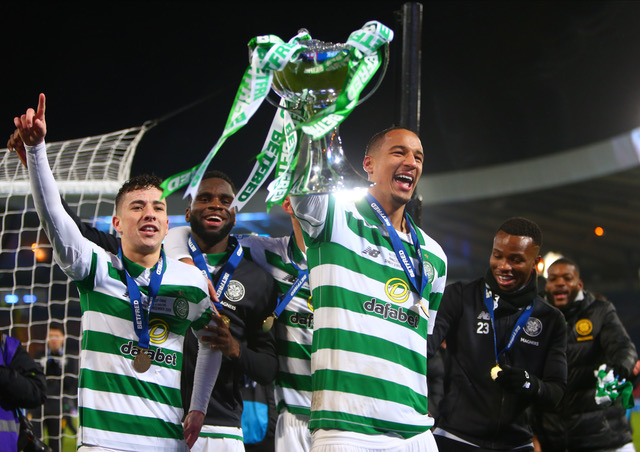 "When we do analyse it, we may look at the weight of expectation, (which) was big on them. Some of them were in tears after the game – with relief more than anything else. But I also think that you maybe have to go through a bad performance and overcome it, and come out the other side of it.
"Maybe that's the one where they have overcome the bad one and say 'you can play badly and win so there is nothing to fear anymore, you have got to take that sort of pressure off yourselves now and just go and play the game'. Psychologically it was a massive one.
"But I said before the game you have to take cup finals in isolation. Form, whatever, goes out the window. So we have done it, we have won it. However satisfactory the performance was or not, the important thing was to win it. And now we move on.
"I don't want to dwell on the performance because I don't want to talk negatively about the players. They are human beings and they are not going to play magnificently well every time they step out there, under different circumstances, different pressures.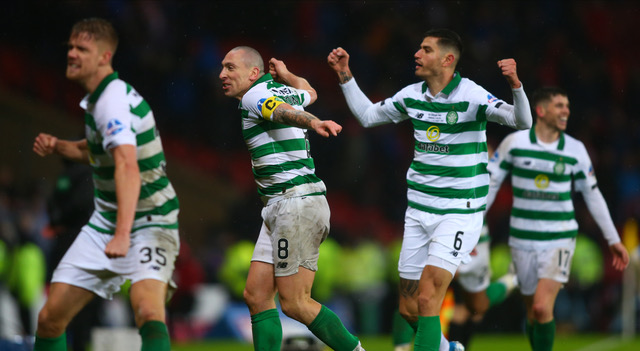 "For the last two or three months they have played football of the highest calibre. Maybe they didn't reach those heights on Sunday but they still came up with the win.
"And there were other sides of the game they showed, such as resilience and discipline and mental resolve, which a lot of other teams don't have."
Yesterday Lenny matched Billy McNeill by winning the three domestic honours as both a player and manager but he was more interested in highlighting the remarkable 31 game winning run in the domestic cup games.
"What these players are doing is just incredible. It's seven cup finals in a row and seven semi-finals, and you have to remember that every team playing against them along the way are desperate to reach a final, desperate to win a trophy.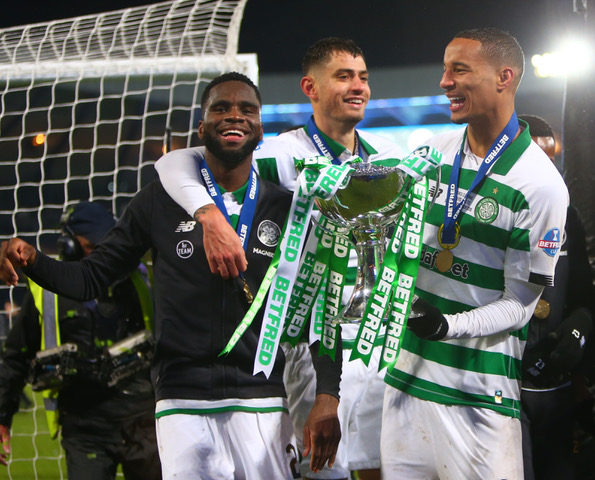 "And the players keep coming up with answers. I am so proud to be associated with it but it's an incredible run of silverware and our fans, who were amazing on Sunday, should enjoy it, because we may never see the like of this again.
"I have never seen a run like it. I don't know if it's been matched anywhere else in football but it is incredible.
"If you think about all the semi-finals and finals they have played, whether it be (the) Rangers, Aberdeen, Motherwell, Hearts, they have overcome the lot. It's absolutely fantastic."
Watch Neil Lennon's Media Conference below…