JAMES FORREST admits that his former team-mates will all be buzzing to meet up with Moussa Dembele next week as Celtic prepare to head to France from three very tough pre-season tests against Nice, Lyon and then Paris Saint Germaine.
No Celtic Fans will be allowed into these games, which are all being shown live on Premier Sports as the French authorities are limiting crowds to 5000 per match, with only specially invited home supporters allowed access.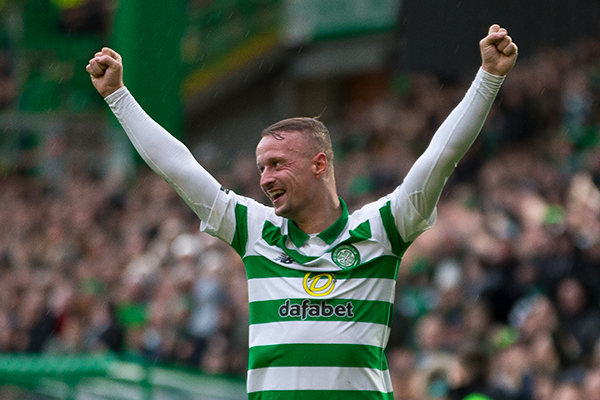 One player who will NOT be joining in the re-union with big Moussa is his former striking partner Leigh Griffiths, who has been receiving treatment for a minor injury and will return to Lennoxtown for treatment and to work on his own fitness levels before rejoining the squad when they return from Paris a week on Wednesday.
A Celtic source confirmed Griffiths' omission from the squad travelling to France, stating: "Leigh is undertaking his own fitness programme along with some other players at Lennoxtown. He will team up with the squad when they return from France."
With Odsonne Edouard travelling and Neil Lennon liking what he's seen so far from both Vakoun Bayo and Patryk Klimala, the striking options appear to be improving for the Celtic manager and you would imagine that Leigh Griffiths will be very well aware of the personal risk in falling down the pecking order when it comes to team selection.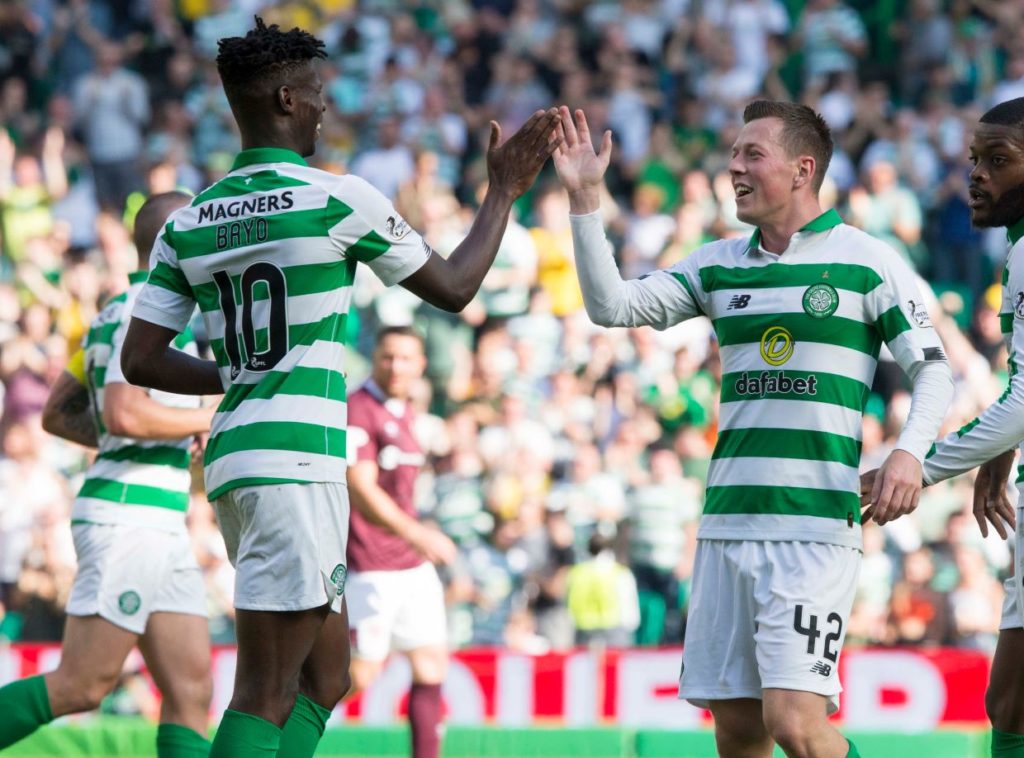 Given that he scored a hat-trick in Celtic last game – back in early Match against St Mirren – it will be disappointing for him if he is not able to pick up where he left off as the striking partner to Odsonne Edouard with the Celtic manager opting to play with a front two.
"We will be buzzing to see Moussa," James Forrest told the media, as reported by Daily Record. "Most of the boys here played with him and it always feels a wee bit strange when you go from that to playing against someone.
"Moussa came over when we won the league trophy last year and was in the dressing-room with us after the match. We've had a close squad for the last few years and it's the same with others who have left. They keep in touch and are always welcome.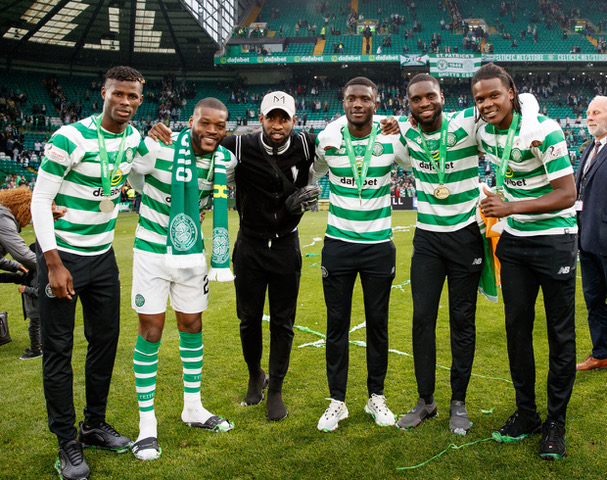 "I remember hearing we were going to sign Dembele and being impressed. We had all seen him playing before and a couple of lads in the Scotland squad had also played with or against him when he was at Fulham.
"We all knew he was highly-rated and it lifts everyone when you find out a player of that quality is signing for you.
"As a winger he was a great forward to play with. He'd always make good runs and give you something to hit but, more than that, he would also win us games on his own. He stepped up in European games and led the line brilliantly. He has continued to do well since moving to Lyon.
"I don't get jealous of players moving on. If you ask any of the boys we're buzzing for any player who goes to another team and does well. When a player goes down to a Premier team – or like Moussa goes abroad – we are all hoping he does well because it looks good for Celtic and for us.
"It shows that we have a standard of player that can improve top teams in Europe.
"Maybe in a few years Odsonne will decide to move on but he is a big talent and we want him to hang around. Everyone at the club wants him to stay for another few years if possible. We're with him every day, we see the stuff he does in training and want to keep him with us."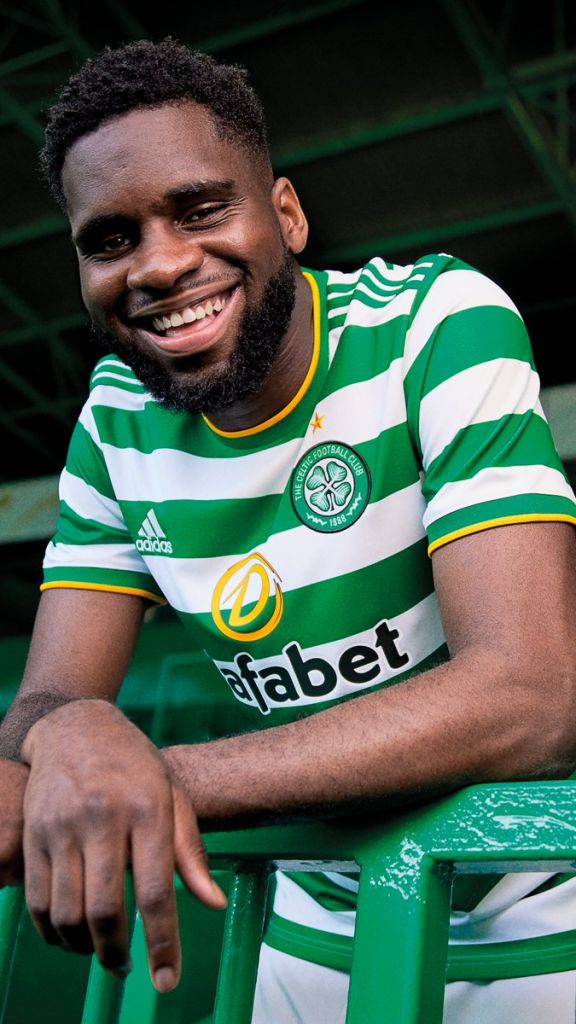 James was succeeded as The Celtic Star's Player of the Year – as voted by many thousands of Celtic Supporters – and also as the Scottish Football Writers' Player of the Year – as voted by a small group of hacks. Interestingly enough both of our winners have also won the writer's award and Jamesy was asked how Odsonne's speech might have compared to his, given that the French striker could not pick up the award's annual dinner due to the pandemic.
"It would be on a par with mine … or maybe even better to be fair!" Jamesy laughed. "He is quiet and chilled. It was class to see him get it and thoroughly deserved but he will be buzzing that he didn't need to give a speech."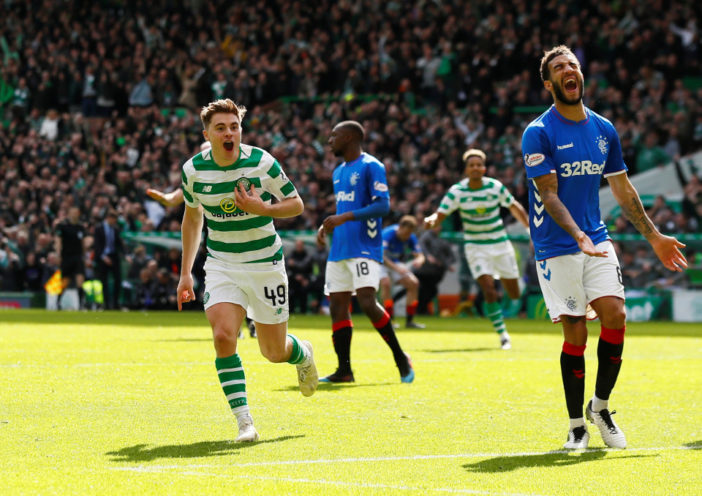 Celtic have spent the last week at the world class training facilities at Loughborough University and have been working hard there and at Lennoxtown previously as they prepare for the return of competitive matches on Sunday 2 August when Hamilton visit Celtic Park for the Scottish Premiership  opener.
"We've been doing double sessions. It has been hard but these games will force us to step it up again. Behind closed doors will be strange and new. Even in pre-season, no matter where we go in Europe or wherever, the Celtic fans always turn up.
"There may be a few people in the stadium but it will be a strange experience. It will be good to get a feel for that before the league starts. I've watched some games on TV but it's important to experience playing in empty stadiums for ourselves.
"I'm sure the manager will give us advice on how to cope with that because it will be strange. I'm relaxed enough about travelling. From day one we have had a safe environment. It has been strict, everything has been done properly and it has been a success."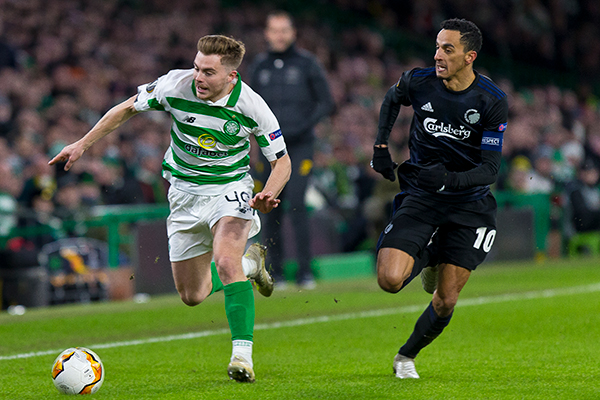 Mentioning his birthday during the week, when the former Academy player turned 29, Jamesy realised that he's now one of the older players in the Celtic squad.
"I didn't get to celebrate too much but that's normal. Every year we're away for pre-season on my birthday.
"I got a cake so that was nice. I'm 29 now and one of the oldest players here. The likes of Jonny Hayes and Craig Gordon have gone so that has moved me up the list.
"I don't see myself as an experienced player. I don't feel 29 put it that way!"