MICK WIDDRINGTON is next up for our Celtic supporters' Q&A which we have started up again after a short break over the summer. Reading other Celtic supporter's stories is a great way to help with those International Break blues!
If you would like to take part simply drop us an email to editor@thecelticstar.co.uk and we'll send over some questions. Answer these and send back with a few Celtic related photographs for us to use and we'll do the rest!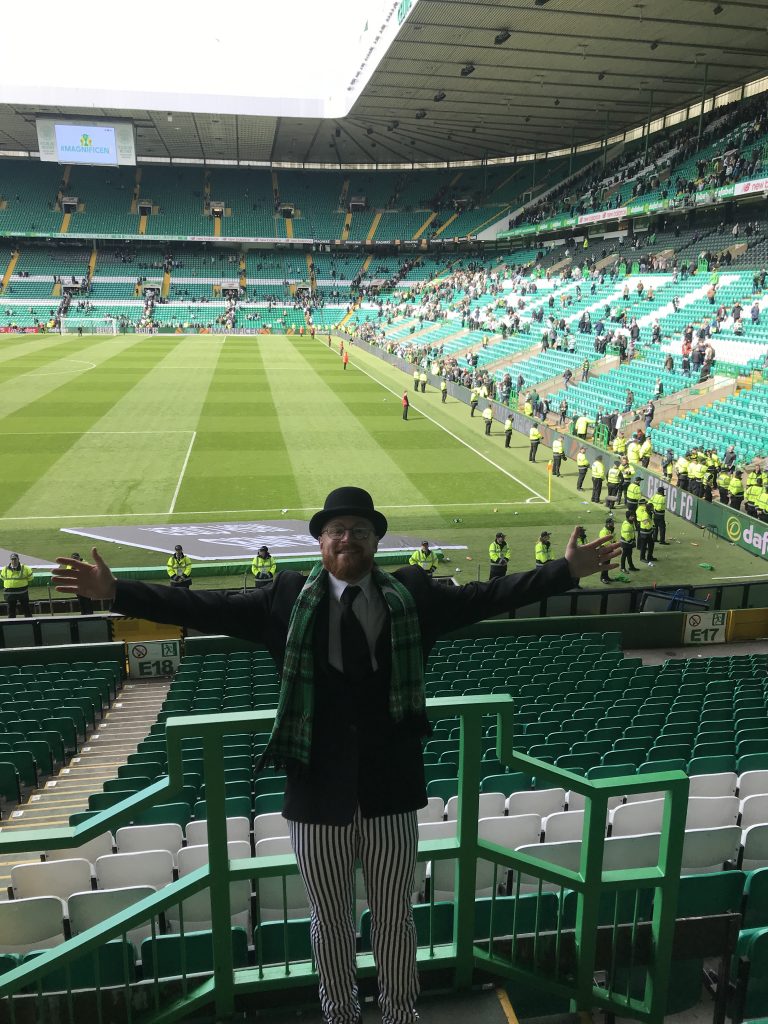 Here's Mick's Celtic story….
Can you tell us a little about yourself?
I'm 33, a scaffolder offshore. I'm originally from Buckie but I've lived in Glasgow 6.5 years, just a 20 minute walk from paradise.
What does Celtic mean to you?
Celtic is a massive part of my life and my emotions. I take great pride in being a Celt especially working offshore meeting people from all around the world from all walks of life. I really feel that every Celtic supporter is an ambassador for the club and I relish any time I get to talk about the Bhoys, the good and the bad times. The bad times lead us to where we are now and we can't ever forget that.
How long have you been supporting Celtic and can you remember much about your first ever game?
I've been a supporter since birth. My dad had the application to join the Young Hoops Club when my mum was still pregnant with me. My first game is a bit hazy as my dad started taking me from such a young age. The two that stick out the most was a home defeat to Hearts; the car broke down just north of Perth and it was torrential rain. The second was my first Rangers game at Ibrox and the Celts won 2-1 with goals from Charlie Nicholas and Gerry Creaney. There were so many others from a young age but those are the two that really stick out.
Who were your early Celtic heroes?
Packie Bonner. From as young as I can remember I wanted to be and was a goalkeeper. I grew up watching Packie and I still get goosebumps thinking about his penalty save against Romania when he faced Daniel Timofte.
What's your favourite Celtic song and why?
Hail Hail. Anywhere, any time and any group of Celtic supporters, the silence will be broken by any fan, young or old with a loud and proud HAIL HAIL, and that gets the party started.
How often to do you get along to the games these days and what's your match day routine?
If I'm home from offshore I'm at the game. An early kick off is pain in the arse so let's not talk about them. Most of the time I'll be up early, hearty breakfast, get the Rebs on driver, jump a taxi to Mchuills, bit of lunch and plenty of Guinness. A wee stop into the Sarry Heed or the Hoops if my mate Danny is playing then a happy singing walk up to Paradise.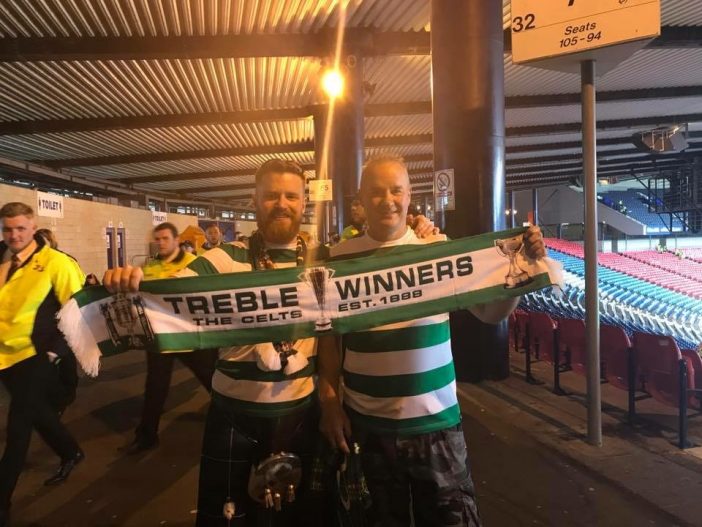 Have you traveled to an away day in Europe to see Celtic? If so can you tell us about your experiences?
Between work and being a bit skint, unfortunately I haven't been to an away game in Europe. That will be remedied very soon though.
If Celtic could have one Lisbon Lion in his prime playing for us now, which Lion would you choose to play?
Big Cesar Billy McNeill. The rock that the Lions could depend on and someone who would certainly help out our team today.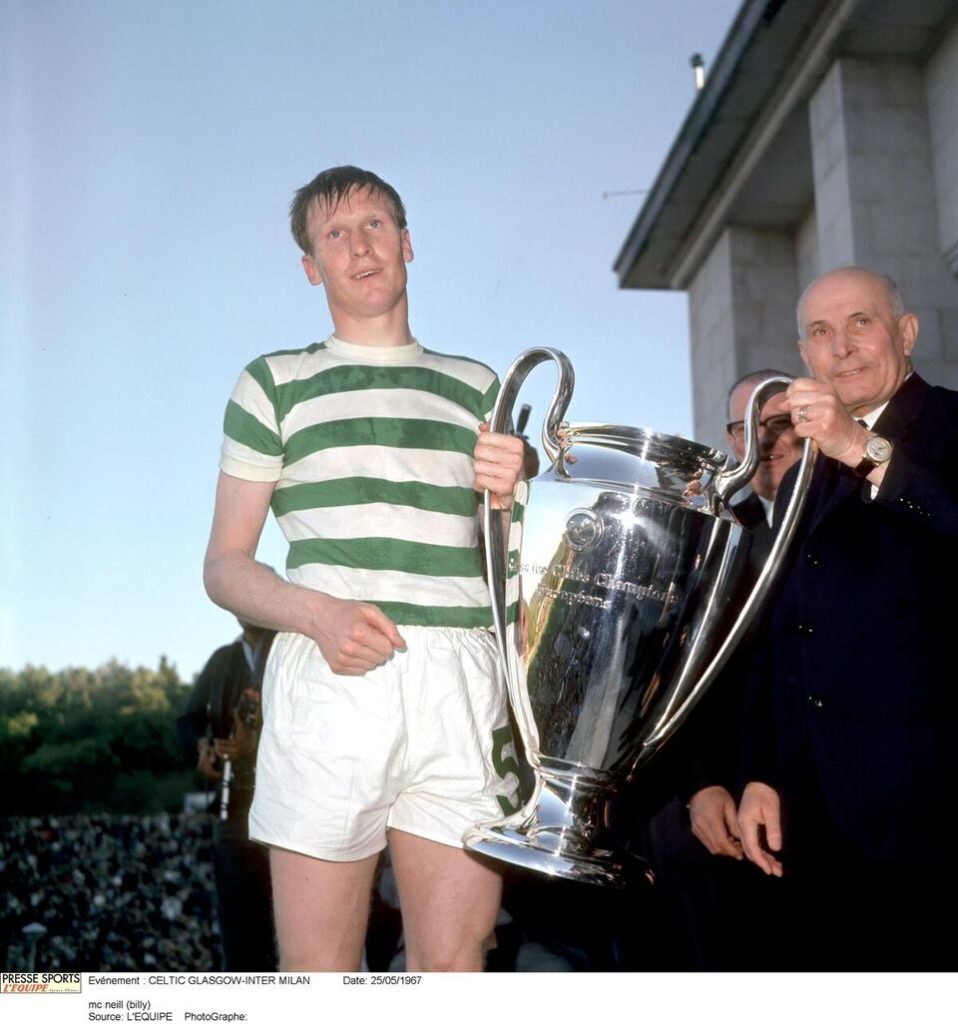 Other than being at the game, what else do you enjoy about a trip to see Celtic?
Seeing mates I don't get to see regularly enough and meeting new ones. When my folks are down to stay, me and my dad get to spend quality time together The whole day is all about Celtic and that's all that matters.
How do you think this season has gone so far and are you confident that it will be a successful one for the Bhoys?
My opinions on the way things have gone since the end of last season have been well talked about. Let's just say I'm pretty sure Brendan is hurting as much as we are at the way things have been handled by our Chief Executive. I still think we'll win another treble by there needs to be some serious questions asked about those who run our club.
How do you think Brendan Rodgers compares to the former Celtic bosses you have seen manage the team?
Having read his book, he's a diehard celtic fan and it's good to know that the pain we feel, he feels too. He's in the proud position of being able to change that pain to party time. It's more than just the football and winning for him, it's about the Celtic family.
Finally can you tell us a funny story about your time supporting the Hoops?
I'll be honest, it would be safer for me if I didn't tell any funny stories or I'd have a few unhappy people to explain myself to.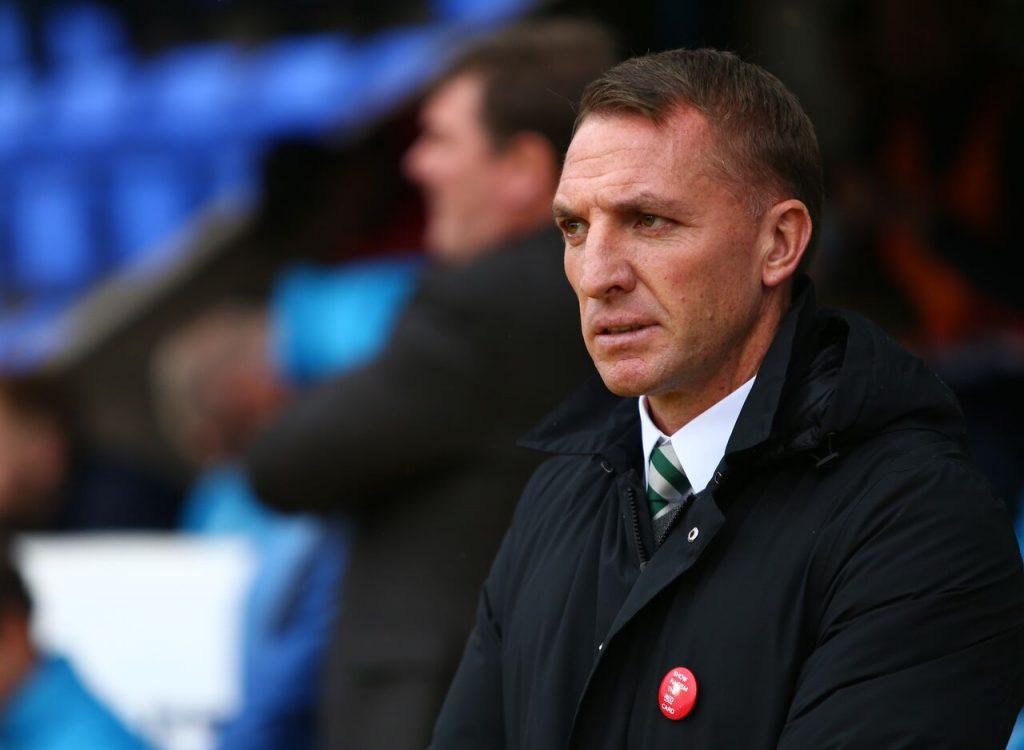 Remember, if you would like to take part simply drop us an email to editor@thecelticstar.co.uk and we'll send over some questions. Answer these and send back with a few Celtic related photographs for us to use and we'll do the rest!
Also on The Celtic Star today…and clicking on these links below to read other stories on this site is a really important thing for you to do to help The Celtic Star! Thanks and enjoy…
Pause Button! No Panic 8 games in but are Celtic on course for 8 in a Row?…See HERE.
Semi-final ticket fever at Tynecastle, but can Hearts sell 30,000 briefs?…See HERE.
'To Lisbon and back on a Fiver,' Jerry Woods…See HERE.
The early 1960s were painful – Supporting Celtic from near and far…See HERE.
See HERE.
Devastating news for the Rodgers to Villa speculators, Broony says Griffiths is Scotland's best…see HERE.
Jim Craig – Yours Truly was on a Hampden Hat-Trick as Celtic hit Morton for Seven…See HERE.