'Handsome Tom' Maley was the target for the Celtic delegation when they visited the Maley household in Cathcart. Due to Tom being out courting, a message was left with his brother Willie, who was then also asked to sign for the new Celtic club. In that sense Tom's greatest contribution to the club was his absence that day! Although, he was a fine player and Celtic pioneer in his own right.
As covered in article that we wrote about Willie Maley (found HERE), Tom's father was a soldier. Consequentially, Tom was born in Portsmouth where his father was based at the time, in 1864. The family later went to Ireland, where Willie was born in a Newry barracks, and then moved to Scotland on the invitation of Pat Welsh. Tom soon established himself as a footballer, playing for clubs such as Partick Thistle, Dundee Harp and then Hibernians when Celtic came calling. Outside of football, Tom also excelled at athletics and won prizes as a sprinter. Most notably, he took third place in the NCU 100 Yards Championship of 1887.
An outside left with speed and stamina, Tom was an attractive proposition for the Celtic founding fathers to ensure that their project got off the ground. However, his football ability wasn't the only useful quality. The founding fathers would have been interested in his many credible contacts within the game too.
Maley played in Celtic's first ever match on 28 May 1888. He scored a hat-trick that afternoon, thus becoming the first Celt ever to score three goals in a match for the club and the first to do so against Rangers. Celtic reached the Scottish Cup Final in their debut season and that achievement was thanks, in many ways, to Tom Maley, who scored six goals on the road to Hampden.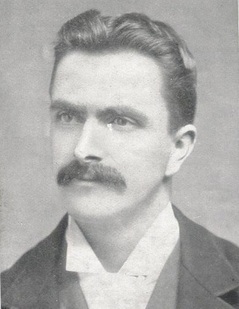 Tom retired in 1891 and continued to serve on the committee of the club. Then, in 1897, he took his seat on the first Celtic board. This position as a director was in spite of Tom's resistance to limited liability in the acrimonious debate that had preceded. Indeed, he was a keen supporter of prioritising charity, but did reluctantly accept the club's change in status.
Away from football Tom was Headmaster of Slatefield Industrial School in the East End of Glasgow. Whilst working in the school, he once ordered pupils to make shoes for one of Celtic's founding fathers, David Meikleham, whose shoemaker's business was experiencing a worker's strike. Upon discovering this, Maley was ordered by the council to stop assisting a man who was in dispute with his workforce. Tom Maley was also a journalist for Glasgow's leading Catholic newspaper – The Glasgow Observer.
Remaining a fervent Celtic fan for all his life, Tom did depart the club in 1904 when he became Manager of Manchester City. Incredibly, he guided the Cityzens to their first ever FA Cup victory that year, whilst still a second division club. Maley then went on to become Manager of Bradford Park Avenue.
He passed away on 24 August 1935 and was laid to rest in an unmarked grave until the Celtic Graves Society rectified matters and held a commemoration for him in 2011. A comment that he made in 1910 for the Observer epitomises Tom Maley's love for Celtic: "Its long array of cup victories, its league triumphs, its list of internationals, its monster athletic carnivals are each and all fitting records. The greatest record of all, however, is the charitable works that appear opposite the name. No club in these lands can show aught like to it."