WHAT a difference that goal in Rome has made. Olivier Ntcham maybe realised that night before it was too late that the grass is not always greener when you leave Celtic. In the summer, while back in the warmer weather of his homeland his mind had turned to a move back to France, with Marseille and Bordeaux both mentioned as well as Porto who have been long term admirers of Celtic moody French midfielder.
After his pal Moussa Dembele left, Ntcham increasing had the feeling that he was starring in the wrong movie in Parkhead. Maybe not starring, perhaps more a bit-player as he struggled for fitness and form in what was a difficult season for the former Manchester City man.
There might be more money available elsewhere but the photograph from the weekend of a couple of unused substitutes seems to be a million miles away from the Celtic glory night in Rome that will live with Olivier Ntcham all his life. Makes you think Bhoys, doesn't it?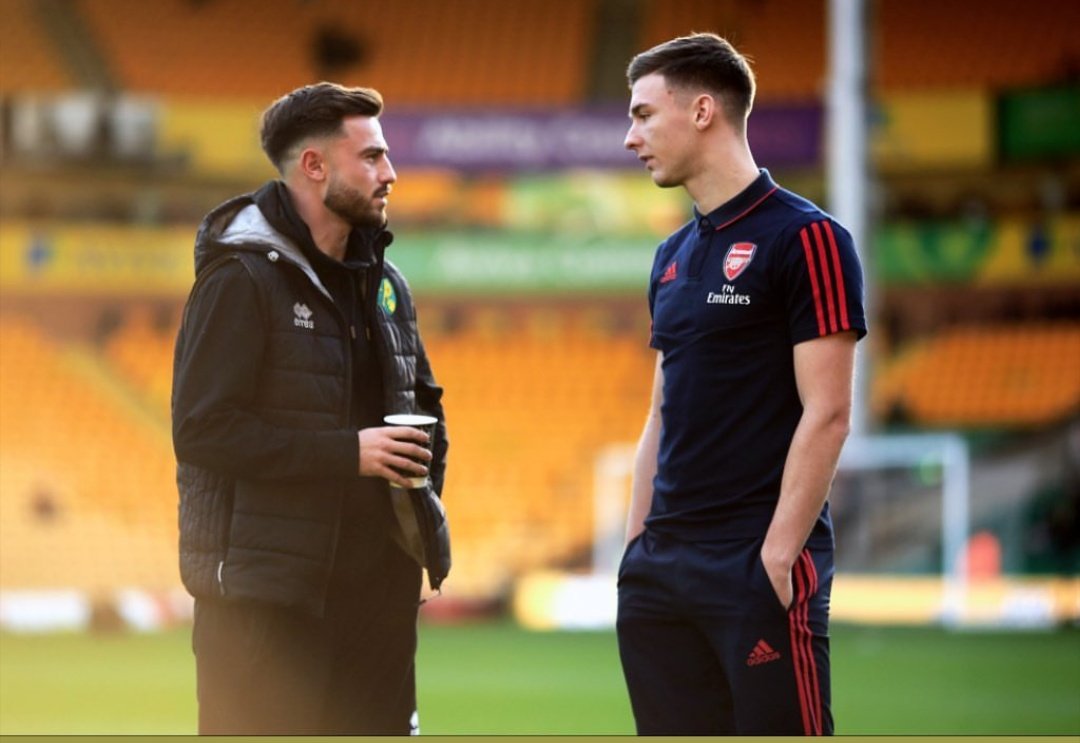 What a difference now, after Olivier Ntcham experienced that incredible high in Rome and those never to be forgotten celebrations afterwards with the awesome travelling Celtic support and his delighted teammates. Suddenly, despite the cold and it getting dark at 4.30pm – something the Rennes fans were also going on about last week – he is a happy Bhoy.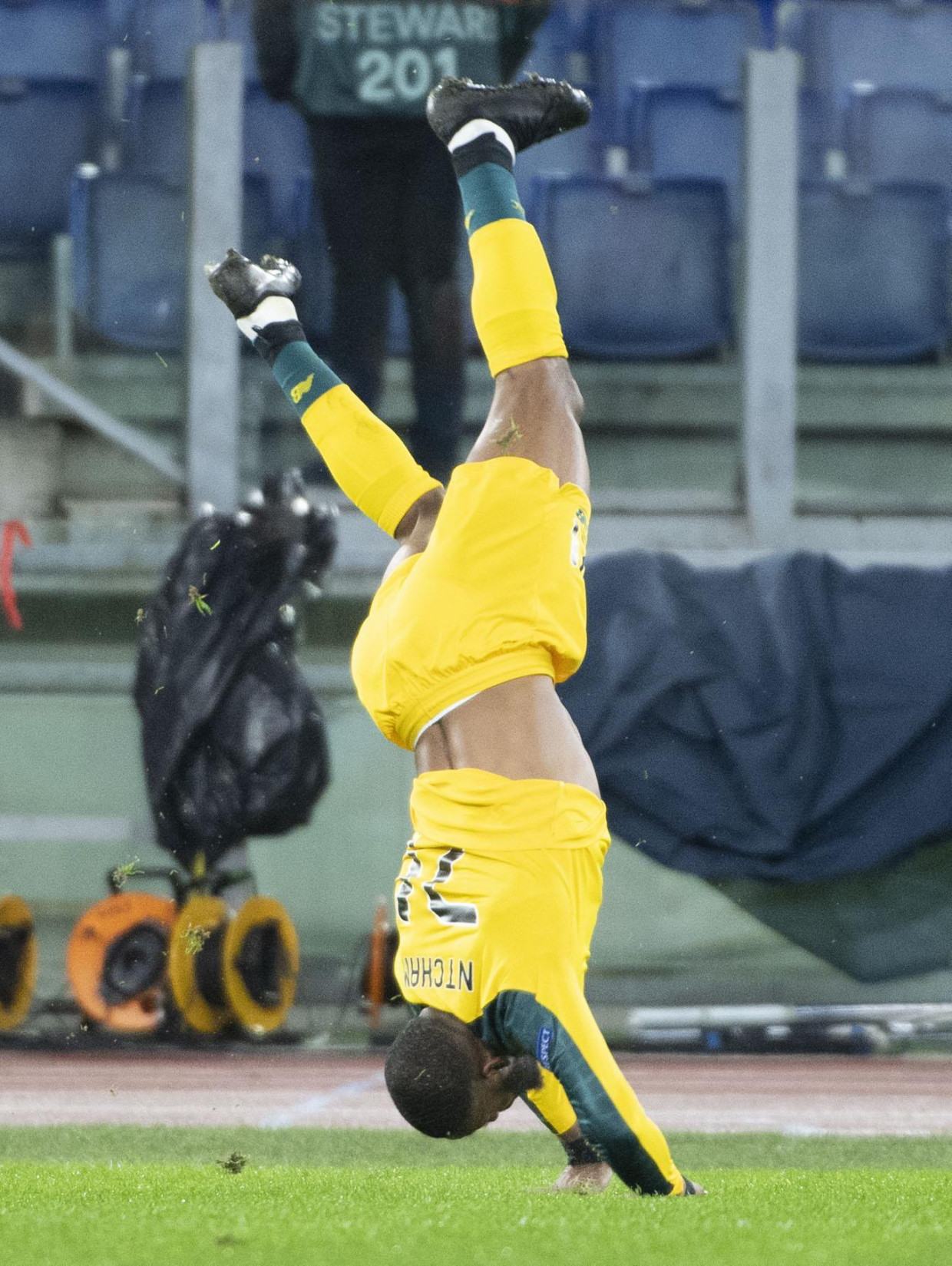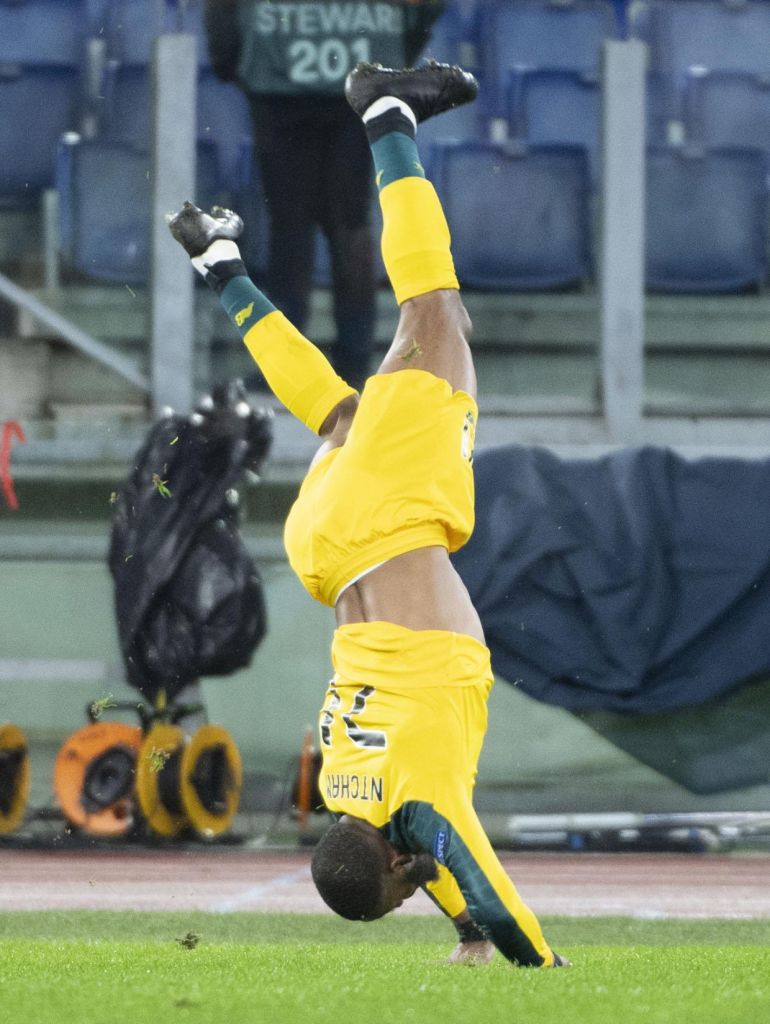 "I'm feeling good. I still think I need a few more games to be at my best, but I'm going in the right direction," Ntcham told the Media yesterday, as reported by Scottish Sun.
"There's a lot more to come because I'm not fully fit yet in terms of matches. I'm enjoying playing though, and I'm focused on Celtic 100 per cent. I'm focused on working hard every day in training and on the pitch.
"I'm not spending my time looking around. There was talk about my future in the past, but I'm fully concentrated on the present. You never know what happens in football tomorrow, but I want to enjoy my time today.
"It's a very exciting time to be at Celtic. There are a lot of big games, but if we win them it will be even more exciting. We're used to winning but we're still hungry in every single game."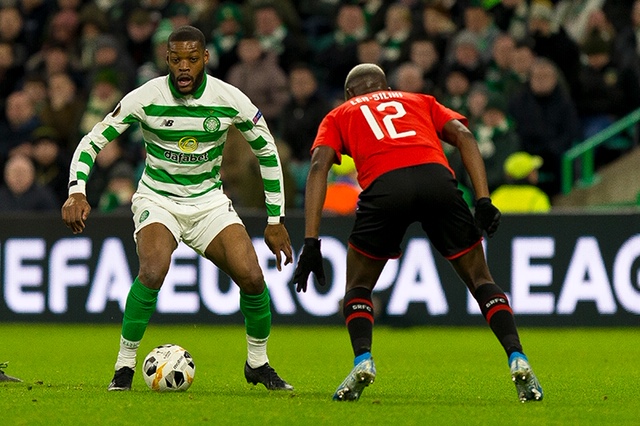 Ntcham sat out the 4-1 win at Ross County – Dingwall Merrily on High – with a slight niggle but he should be fine for the Premiership match at Celtic Park tomorrow evening against Hamilton. Celtic, if things go to plan, will be looking to score a few goals and look to see what happens up at Pittodrie. The fixture list has been kind to the Rangers so far this season and that means that have now got some tough away games this month starting at Pittodrie tomorrow.
Ntcham doesn't concern himself with the Rangers, admitting he doesn't even watch their matches. After the midweek games the focus will turn to Sunday's Betfred Cup Final where Celtic will look to win their tenth consecutive trophy in a row and in doing so stop the Rangers winning their first ever trophy since Charles Green bought the assets of the bust club and formed a Pheonix replacement. This will be the first ever Cup Final between Celtic and the Rangers and Ntcham was prepared to say a little about that game.
"I don't even watch Rangers, to be honest. But it will be a good game against them," Olivier said.
"To play against Rangers is always special. It's a derby and you don't play in a derby — you win a derby. That's what matters.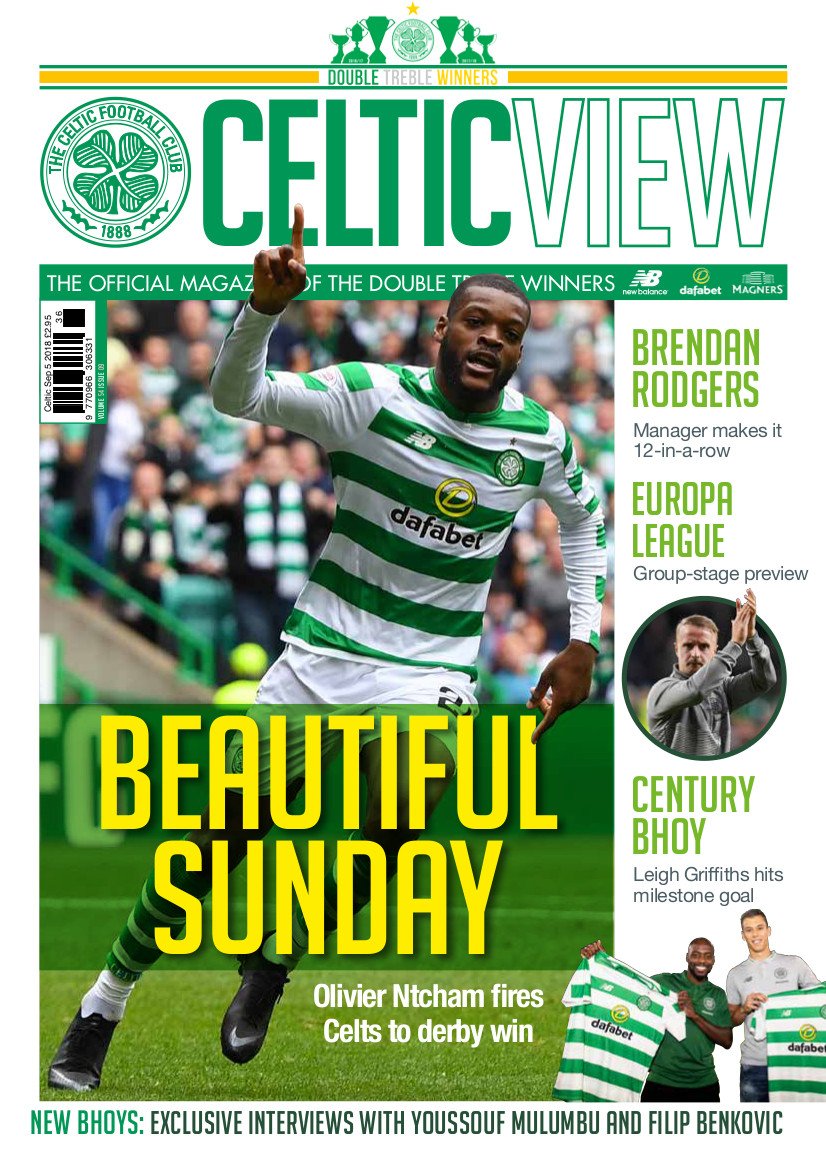 "It will be nice to play in a derby match in a cup final. It's a big game for everyone. Every derby is different. Even if you have won the previous game comfortably, the next one can be completely different.
"You have to be fully focused on the game when it happens. I have some nice memories already in this fixture and hopefully I will have more after the final.
"But we have a league game first and those are important games because everyone will want to play in the final."
The French speaking Bhoys at the club have been the ones who have been talking up Celtic's Europa League chances since the start, with both Boli Bolingoli and Christopher Jullien both targeting the final even in the early stages of a group that Celtic have comfortably won with 4 wins and a draw. The group concludes a week on Thursday in Romanaia when Celtic play their dead rubber match against Cluj who need to avoid defeat to stop Lazio – if they win in Rennes – sneaking past them to qualify for the last 32.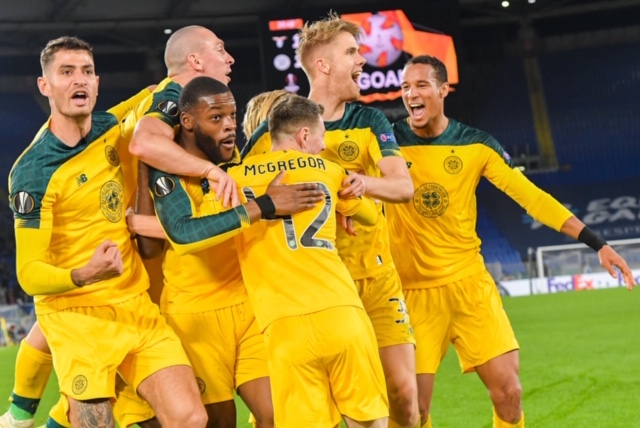 "The result and performance against Rennes was very pleasing for us. The manager told us before the game that Celtic had never won a group before, so it was a big motivation for the players," Ntcham said.
"To finish top of the group was a big achievement and we can look forward to the game in Cluj next week and then the last 32. It's a big deal for the club.
"Last season we didn't reach the Champions League and did OK in the Europa League. This time around, although we didn't get into the Champions League again, we've played very well in the Europa League. We haven't lost a game.
"To complete five games in the group with four wins and a draw is a great achievement, especially when you see the quality of the teams we have faced.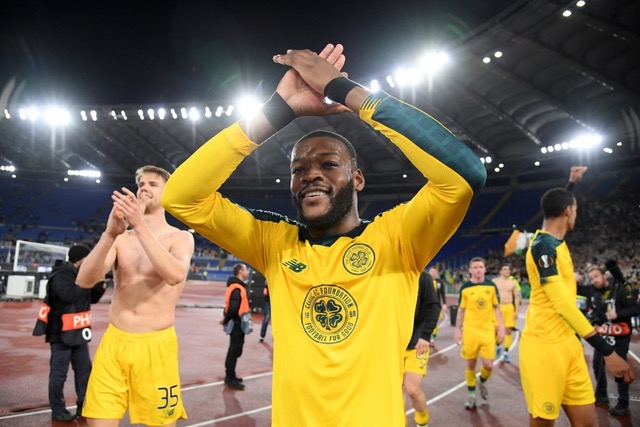 "It's always nice to play well against any team, but for me it was good to do it against a French team.
The most important thing was the team doing well, putting on a good performance and getting the result.
"I don't know how far we can go in Europe, it's a good question. I hope we can win it.
"You never know what could happen. Finishing top of the group is a big message for us to send out to other teams.
"We have 13 points from five matches, that's a very strong message. I know for sure any team who plays us will know they will be facing a tough game."