Happy Birthday Bobby Lennox, the Lisbon Lion is 77 today! This man is good enough to have been the Celtic player of TWO decades because, although his glory days were very definitely in the 1960s, he played on for Celtic (apart from a very brief spell in the USA) until 1981, having signed from Ardeer Recreation in 1961 and made his debut in 1962.
There is very little that one can find fault with in Bobby Lennox.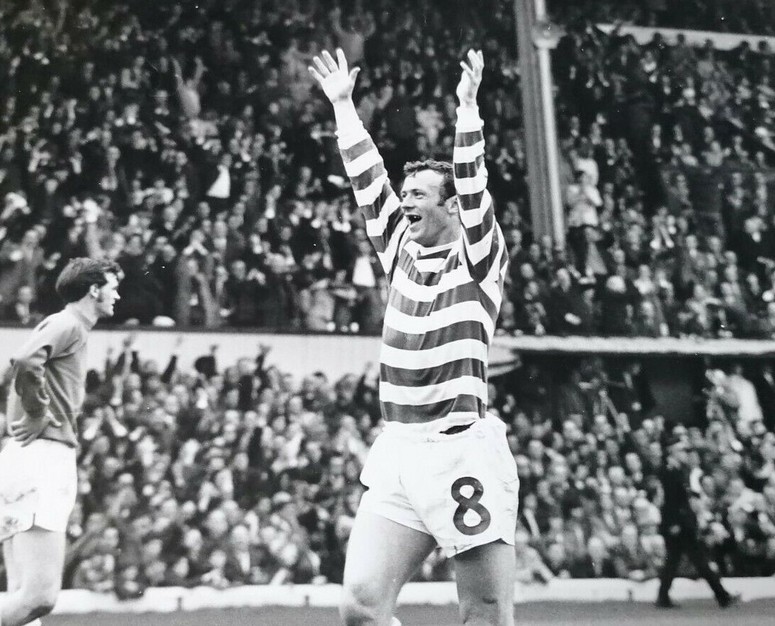 He simply wanted to play, and he was a Manager's dream in that he always worked hard, turned up for training and on the odd occasion when he was surplus to requirement (usually for one particular game) there was an agreeable lack of huff taking and spoilt-brat behaviour that did, sadly, manifest itself in others.
He also played a vital part on keeping Jimmy Johnstone on the rails – and talking about rails, I recall Aberdeen Railway Station one day in about 1966 when the team and supporters disembarked from the train – Stein barking orders to porters about the hamper and the players talking to the supporters and attracting the attention of the douce Aberdeen matrons there to welcome their aged mother back from holiday – when there they were – the Likely Lads, Johnstone and Lennox, arms round each others shoulders singing "Roll Over Beethoven", a current Beatles song. Stein did not exactly smile, but he shook his head and realised that Lennox was doing a fine job with the mercurial Jimmy.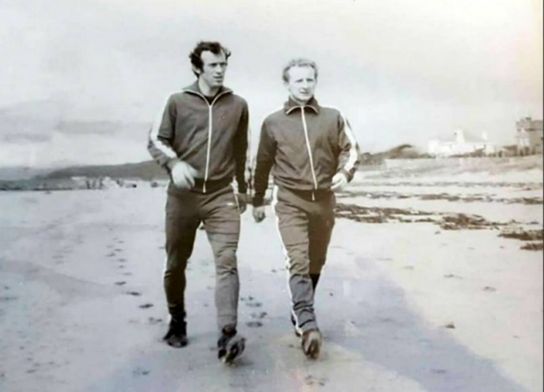 He did a fine job on the park as well, scoring 273 goals in 571 games, making him second only to Jimmy McGrory.
His greatest asset was his speed, and his ability to run on and score goals, but the fact that he trained so hard and was so conscientious and loved football and Celtic so much, meant that he played (often as a willing substitute) throughout the 1970s, enjoying a great relationship with his former captain, now Manager and always great friend, Billy McNeill.
Look, if you will, on You Tube at the 1980 Scottish Cup final, and watch the only goal of the game. Observe the immediate aftermath. Whose is the joyful face that you see hopping about with glee? None other than the enthusiastic, loyal and evergreen Bobby Lennox!
A shy, retiring man, he was genuinely embarrassed when his home town of Saltcoats erected a statue for him. But we weren't. Bobby Lennox is one of the greatest Celts on them all.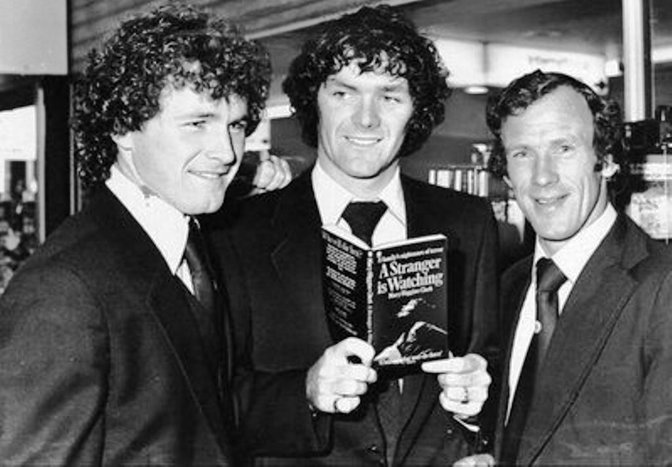 He won 11 Scottish League medals, 8 Scottish Cup medals and 5 Scottish League Cup medals. He played 10 times for Scotland, and scored in the famous 1967 victory at Wembley. Not a bad career at all!
David Potter
Lisbon Lion Bobby Lennox is 77 today, only Jimmy McGrory has scored more goals for Celtic. A fantastic footballer blessed with real pace. A humble and decent human being too. Happy birthday Bobby HH pic.twitter.com/yN6r5e6fSZ

— Lisbon Lion (@tirnaog09) August 30, 2020
Here is Bobby Lennox scoring against Rangers on his birthday in 1967….
30th August 1967, Celtic 3:1 Rangers.

Celtic come from behind with 3 goals in the last 12 minutes from Wallace, Murdoch and Lennox. pic.twitter.com/4f4oKgiQpK

— Li'l Ze (@LilZe85) August 29, 2020
🥳 Happy 77th Birthday to Lisbon Lion, Bobby Lennox!

👤 571 Games
⚽️ 273 Goals
🏆 11 League Titles
🏆 8 Scottish Cups
🏆 5 League Cups
🏆 1 European Cup pic.twitter.com/5EbJ0JklBj

— celticbible (@celticbible) August 29, 2020
On this day in 1943, Bobby Lennox is born. Celtic's second highest scorer, 273 goals in 571 games. Played in two European Cup finals with Celtic. Happy birthday! pic.twitter.com/ayJmbYscgl

— CelticLisboa (@CelticLisboaa) August 29, 2020
Happy Birthday Bobby Lennox! pic.twitter.com/mK1hgbpKQu

— Li'l Ze (@LilZe85) August 29, 2020
Happy birthday to Bobby Lennox a true @CelticFC legend and really nice guy. I was privileged to see him play for our club and meet him in person. HH pic.twitter.com/jZSJDM63PD

— Celtic Gossip (@CelticGossip) August 30, 2020
Happy Birthday to Bobby Lennox. You will struggle to meet a nicer man. Absolute gentleman who loves Celtic so much. The 2nd highest scorer in our history. A Lisbon Lion. Nine in a row legend. 🏆🏆🏆🏆🏆🏆🏆🏆🏆 pic.twitter.com/uIqqx4csMG

— The Celtic Room 🍀🇵🇹💚🏆 (@thecelticroom) August 29, 2020
Happy birthday to Celtic's second top goalscorer of all time, Lisbon Lion, Bobby Lennox 🦁🍀

— 🍀 Celtic1967.com 🍀 (@Celtic1967_com) August 30, 2020
'Room 107! A wee story about Bobby Lennox on his big day,' Jim Craig writing on The Celtic Star…
*This on the day that the Bobby Lennox statue was unveiled in his home town of Saltcoats…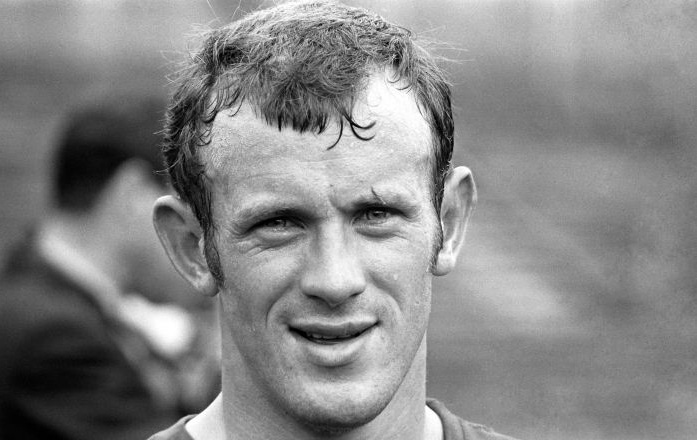 This is a big day in the life of Bobby Lennox, as a statue of him in action is being unveiled in his home town of Saltcoats.
Bobby was a great player for Celtic, not only a goal-scorer but also a hard-working member of the team who was always there on the big occasion. There was one moment, though, when he was possibly not quite as 'on the ball' as he might have been.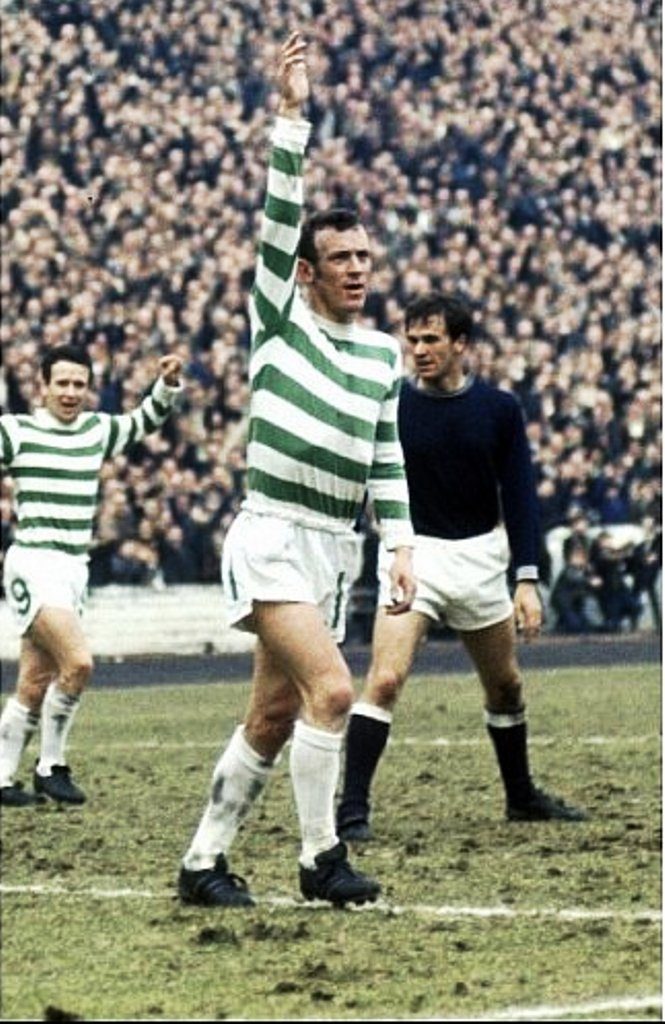 Many years after we had retired from playing football, the Lions were invited to a function in Dublin and flew over from Glasgow in the early afternoon of the chosen day. In the foyer of Jury's Hotel, in the heart of the city, Bobby suddenly appeared from the crowd round the reception and shouted across to me "you've won a watch, Cairney, you've got me as a room-mate. Let's go".
As we walked across the foyer, I asked what room we were in and he consulted a piece of paper in his hand.
"107" he said and moved towards the lifts.
There was quite a crowd waiting so Bobby suggested that we take the stairs and that was all right with me. When we reached the first floor, however, all the rooms were from 200 up. "Must be in the basement" was Bobby's next idea and we made our way down there but were disappointed again, as there did not appear to be any rooms there at all.
"Could I see that sheet of paper" I asked and he passed it over.
On it were the details that Messrs Craig and Lennox had arrived and booked into the hotel at 1.07pm; and when I looked across at his other hand, there was block of wood in it with a key attached and the figures 237 written on the wood!
Bobby, I feel I can speak for Celtic fans throughout the world when I offer my congratulations on this wonderful achievement. I hope that you and the family have a great day and I will be there in person just to make sure that you go to the right place!
Hail! Hail!
Cairney