Tommy Burns was Mr. Celtic. He idolised the club and the fans, and they idolised him. To do this connection justice, Tommy's love of Celtic can best be described with his following quotes:
"I was the supporter who was lucky enough to get the hooped jersey to wear and become the people's representative on the park."
"When you pull on that jersey, you're not just playing for a football club, you're playing for a people and a cause."
"That's what's so special about them right there, Jim. Just right up there; that's what's so special about them. They're there and they're always there. And God bless every one of them." (when Tommy was asked what the Celtic support mean to him after the 1988 Scottish Cup Final).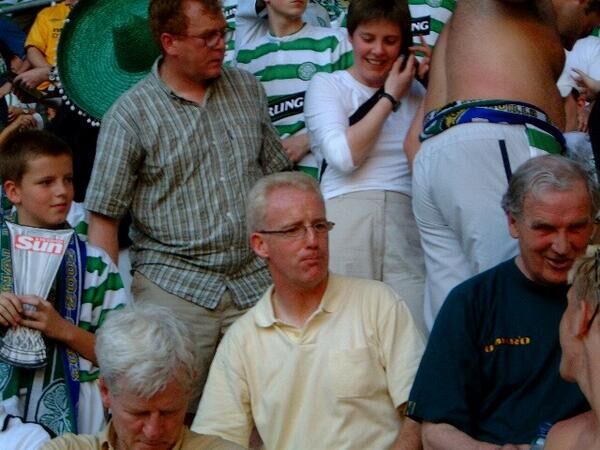 Not only was Tommy Burns a great Celtic man but he was a fantastic human being too. Personally, I am yet to hear a bad word said about him and he was absolutely loved by everyone from all walks of life. Described as a hilarious and kind individual by almost everyone he encountered, Tommy famously held three things dear – football, faith and family.
Burns graduated through Celtic Boys Club and made his debut for his beloved Hoops against Dundee in April 1975. It took another year for him to make his full debut, against Aberdeen. Having impressed, he was selected for the Glasgow derby a couple of weeks later and stood out as a fantastic performer in the 0-0 draw. It wouldn't be long before the midfield role would become his own.
Happy Birthday Tommy Burns 🎨🎂⚽️ On this day the legend was born…one constant with Tommy Burns is the love and respect people had and still have for this man 🎨👍🏻🍀 @Burnsee10 @twistandturns_J #CelticFC pic.twitter.com/tWphkQmEF4

— Chris Harland 🎨 (@conceptcanvases) December 16, 2020
Burns had a fine left foot, which sometimes meant he was deployed at left back, a position in which he excelled against Rangers at Ibrox in 1977. He was most definitely renowned as a midfielder though and was a superb footballer. He scored some great goals, played in fine teams and always gave it everything. The only downside was his temper, which did cause a few problems at times.
Overall, Burns was a cracking Celtic player. He enjoyed some great European nights, including eliminating Ajax on a night when he was praised by Johan Cruyff. Tears were shed as Tommy played his last Celtic game, a friendly against the Amsterdam club. After the match, he threw his boots into the Jungle before saluting the Celtic End.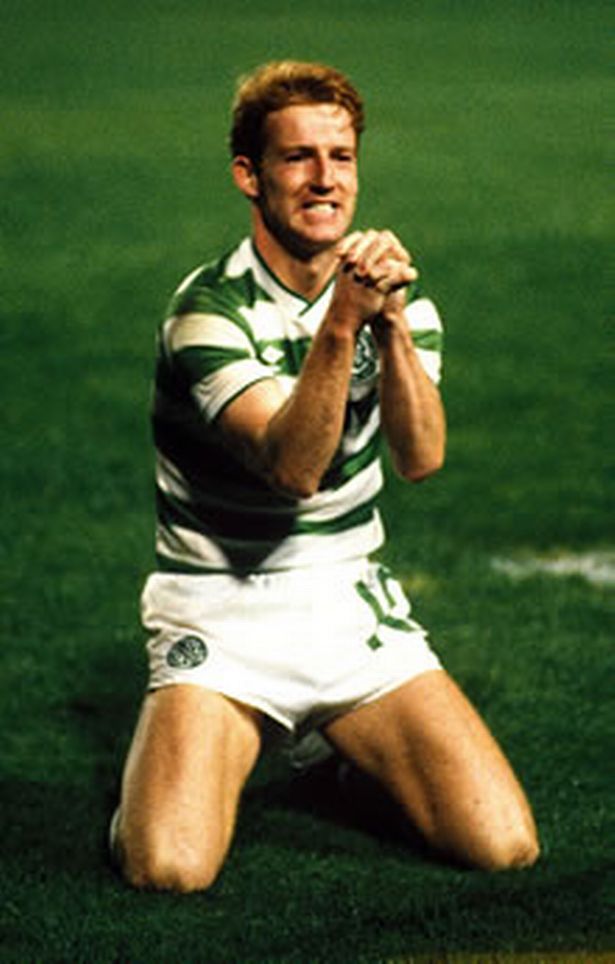 Tommy departed for Kilmarnock in December 1989, having made 467 appearances and scoring 81 goals. His time at Celtic Park had delivered six league titles, four Scottish Cups and a Scottish League Cup.
After retiring as a player, Tommy Burns took over as Manager of Kilmarnock. He did a great job at Rugby Park, which earned him the Celtic job in 1994. These were testing times for the Bhoys, up against a financially doped Rangers. However, Burns got his side playing superb football with entertainers such as Cadete, Di Canio and Van Hooijdonk. He delivered Celtic's first trophy of the decade, the Scottish Cup in 1995, though this was his only trophy as Manager, despite his team suffering just one defeat in the 1995/96 season. Failure to win the title again in 1996/97 resulted in Tommy getting the sack and Wim Jansen stepped in to stop the ten.
Burns became Scotland's Assistant Manager a short time later, working under Walter Smith. He became great friends with Smith and McCoist in this role. In 2005, whilst still working with Scotland, Tommy re-joined Celtic as third in charge under Gordon Strachan.
Tommy Burns did so much to help young players in their progression and was instrumental in enhancing the academy. The Calton man was also a key figure behind Lennoxtown Training Centre.
On 29 March 2006, Celtic reported that Tommy Burns had begun treatment for skin cancer. He won that battle, but the disease returned in 2008 and, on 15 May that year, he passed away. He was a great loss to Scottish Football and to Celtic, but more importantly to his friends and family. Celtic went on to win the title a week later against all the odds. It was for Tommy and a fitting send off to the Celtic man, who was also honoured with a huge turnout at Celtic Park as his hearse drove by the stadium on his last journey.
A Tommy Burns tribute match was held on 31 May 2009, with Celtic beating a Tommy Burns select side 11-4 at Paradise. Quite simply, he will never be forgotten.