Ask most celtic fans what they know about the Seamill Hydro and they will tell you it was the home anyway from home for Celtic from the 1960s up until the late 1990s, a luxury retreat on the Ayrshire cost for players and staff to relax before a big game, a quiet and peaceful place away from the goldfish bowl that was Glasgow.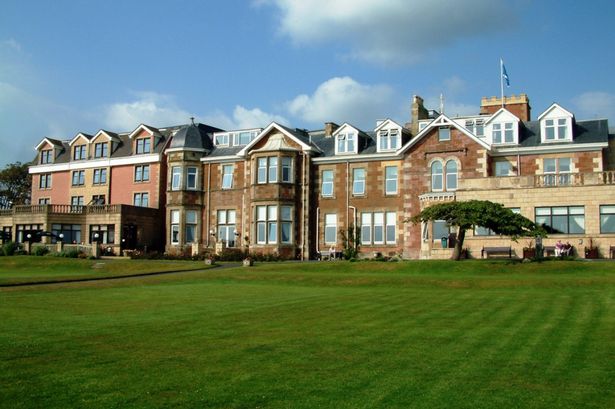 Well I was lucky enough to stay a 15 minute walk from the hotel, living most of my younger days in West Kilbride, it almost felt like at least one weekend a month me and my pals would be down there getting autographs from guys like Tommy Burns, Packie Bonner, Peter Grant ect, all the guys that we would only have seen in sticker albums or on tv.
Like most wee boys, me and my big brother were quickly brought up in the Celtic way from my dad and uncles. I can still remember my dad coming home from games, you could here him before you could see him, with him walking up you street singing Celtic songs way before he'd get to the front door, a stagger into the living room and onto his favourite chair, I was quickly told to "get the good songs on son" (this was The Wolftones) and he would sit me on his knee and we'd sing away until my mum would come down stairs and tell us to get to bed pronto.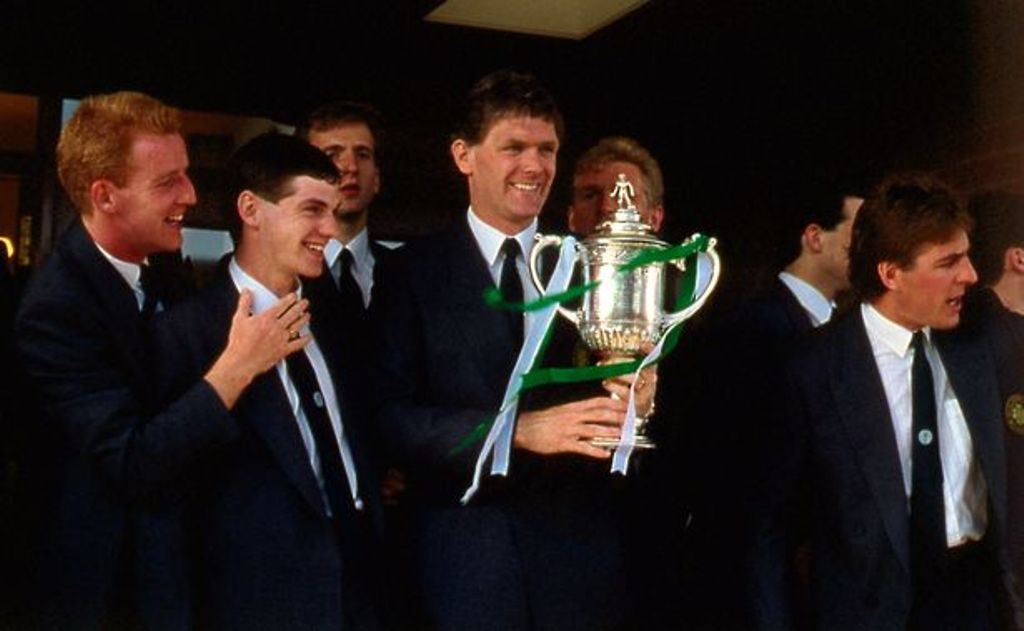 Most of my family are Celtic fans, and most still stay in West Kilbride so when word spread that Celtic were in town we would all meet up and head to the Hydro. If you had got there at a decent time then you could sometimes watch the players train out on the back green of the hotel, guys who I'd only seen on tv or at Celtic Park at the games where suddenly a few feet way from me, I couldn't believe it.
Often as the training went on, the odd shout over to us young ones would come, "who's away for the baw then boys"? meaning that the ball had gone over the small wall at the back and onto the beach below, cue a royal rumble situation taking place as 20 plus of us scrambling to be the lucky one to get it and retrieve the ball for a few quid you would get as a reward.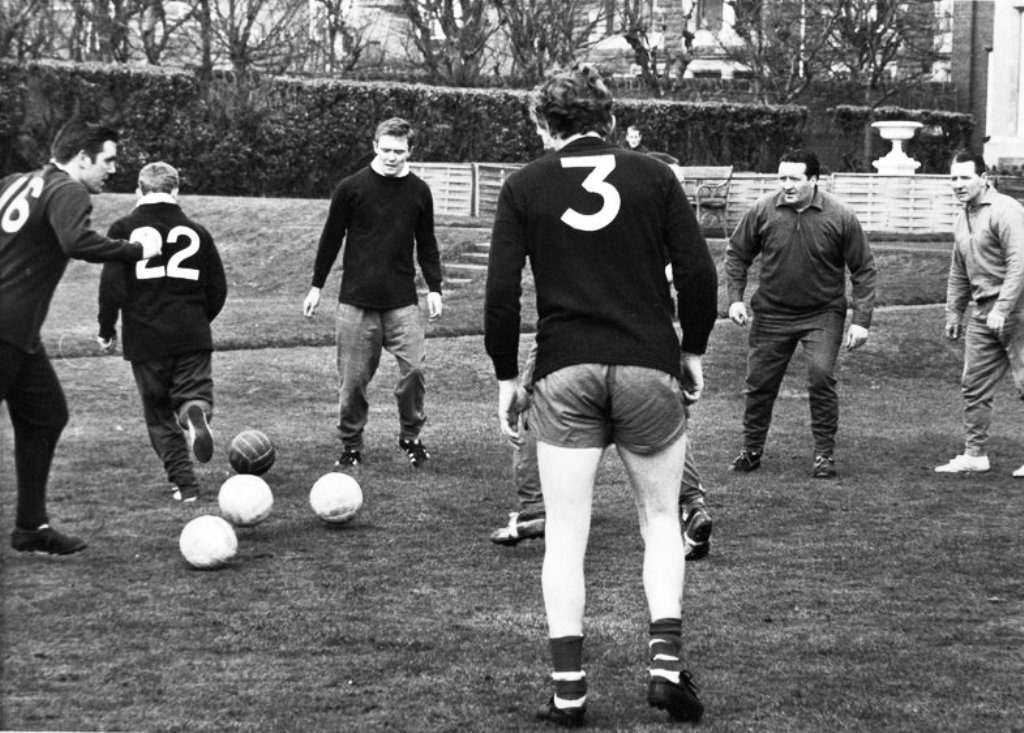 Training over, the players and staff would always walk over to the waiting crowd, posing for pictures and signing books, t-shirts and anything else that the supporters had brought down.
Peter Grant and Tommy Burns were in particular always great with us, real Celtic men who always had time for fans and the more we would go down to see them the more they would recognise other faces, "Awrite Kev wee man, how you doing the day?" Peter would say, "how's your mum and dad"? Like I said, real Celtic men who had all the time of day for you.
I no longer live near the hotel, having moved up to Glasgow many years ago. And unfortunately the players no longer go to Seamill before games so it's unfortunate that loads of Celtic fans living down that way don't get the access me and my pals did all those years ago.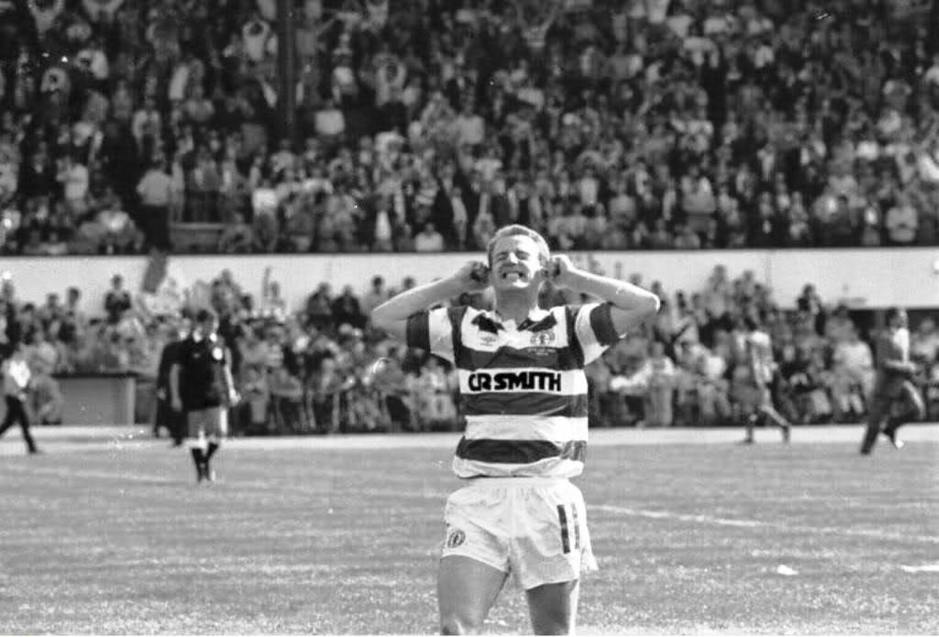 You can't buy the memories some of us have, playing kick about with your heroes, my pal also beat Charlie Nicholas at pool once down there, resulting in him storming out the room in a huff!
West Kilbride/Seamill might not mean a lot for most but for us guys who lived there, it was our piece of Paradise.
Kevin O'Rourke
PS The Celtic Foundation were back at The Seamill Hydro just before Christmas last year with some lucky competition winners spending some time in the hotel with some Lisbon Lions, including Jim Craig from this Parish!
If you would like to write for The Celtic Star on any Celtic related subject you fancy, then please drop an email to editor@thecelticstar.co.uk and we will get right back to you.