Fran Alonso has added a new defender to his squad as the Celtic FC Women manager prepares for his side's first ever Champions League matches next month. American defender Cheyenne Shorts arrived at Celtic Park today after completing her quarantine period after coming to Scotland to sign for the Hoops.
Football matches have been scare for the former Orlando Pride and Saint Etienne due to the global pandemic so the attraction of playing for Celtic in the Champions League was a big draw in convincing the 22 year old, Shorts to join the Hoops.
"It's just such an incredible, huge club with an amazing history that I can't wait to be a part of," Shorts told Collete Carr at Celtic FC Women.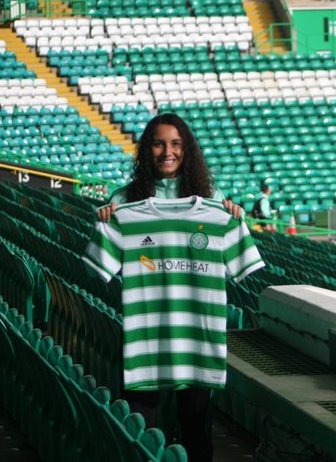 "I was really excited to be a part of a growing league and when I had my first meeting with Fran it was really telling of his ideas and ambitions of the team, and his style of play fit really well with what I want to develop.
"The Champions League is also a dream of mine so it was hard to pass up, and I'm really excited. Everyone here speaks English which is great coming in from France, and its nice even just having breakfast and lunch together to sit and talk with the girls and make friends.
"With the type of person and type of player I am, I think I do better when I have those personal relationships. I think getting those relationships will be very beneficial but I'm excited to get to know them all. Everyone has been so nice already and the coaches are awesome so I've had a great start."
She added: "I'm from Denver and went to university there and played all four years, but in my senior year I got drafted into the NWSL and Orlando Pride. So I left and into pre-season there, but then COVID hit and the season was cancelled and everyone went home, which I'm sure would've been the case here as well. They then decided to do the Challenge Cup which was the bubble tournament, so I went through another pre-season and the day before we were about to leave for it, a bunch of people tested positive so we had to drop out.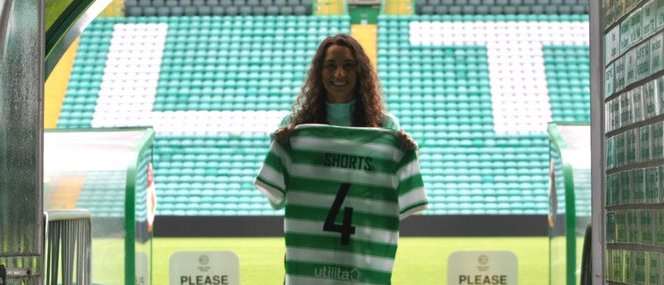 "At that point, that was the only thing the NWSL were doing and I really wanted to get some games in, so I went to France and Saint Etienne in September. I started training with them and got some friendlies and a game in, but the next week France went into lockdown again from their second wave, and the games were postponed and eventually cancelled. I was there from mid-September until April training but we had no games, so I went back to Orlando this summer, but I then got a call from Fran, and I thought, 'let's do it, I'm excited for a new challenge.'"
"I definitely need to get out and get back into the groove of everything, but I'm happy to be thrown right into the deep end. I've been training and waiting all year to finally start playing, so I can't wait for games and to be able to develop.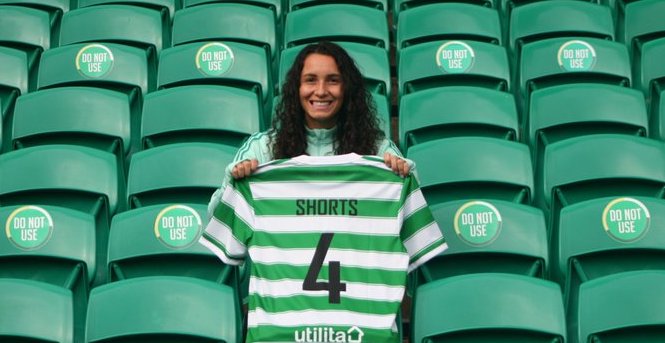 "I'm pretty physical – I think my strongest attribute is my athleticism, but then I think building my relationships off of the field is really helpful, so I'm excited to try and bring both of those sides to the club," the new Celtic star revealed.
Welcome to Celtic Cheyenne!
Isolation✅
First stop, Celtic Park🏟️#WelcomeCheyenne 🍀 pic.twitter.com/nOlRPkOvGk

— Celtic FC Women (@CelticFCWomen) July 30, 2021
Happy to be here 🤩🍀 https://t.co/pCkPuNard3

— Cheyenne Shorts (@cheyenneshorts6) July 30, 2021