ANYONE watching the last friendly before the Celts return to more inclement climes won't have failed to notice something very clichéd in terms of our style of play.
"Sometimes we feel we straddle two cultures; at other times we fall between two stools" Salman Rushdie might have said it but it sums up where the Celts are right now.
There seemed something rather disjointed in the decision making process on the park. We were indeed falling between two stools.
Yes we've flitted between formations and yes we've rotated the squad massively as Neil Lennon gets a look at who can do what and of course who can't. This however seemed something outside of all of that and as much as it could easily be construed as a negative, it's looking altogether positive to me.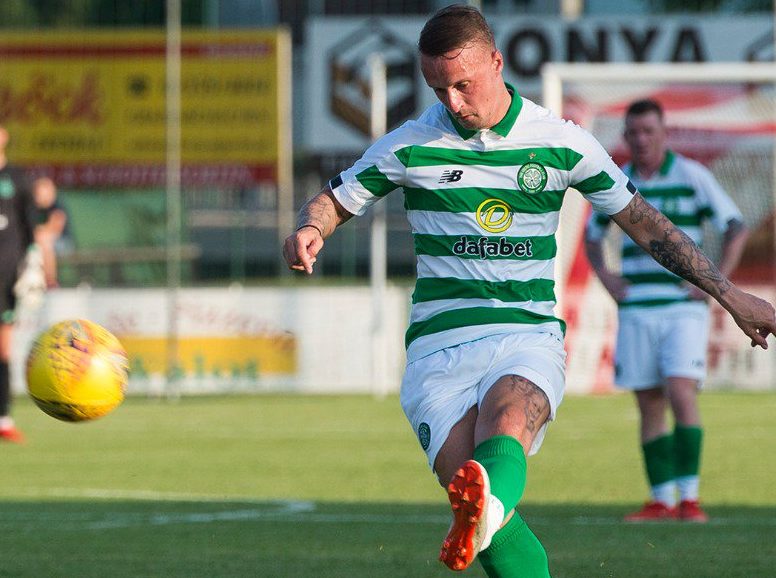 The first two games of this tour have been against opposition chosen to be fairly limited, stagnant and unresponsive as we worked on shape and built up a bit of match sharpness. We weren't looking for a particular challenge. Just a steady incline in ability as we stuck predominately to working on our own shape and sharpness.
What we saw in the first game was a first half with a team slow into stride who gradually found their rhythm and put their opponents to bed in the end with the minimum of fuss.
SC Pinkafeld were dismissed as expected with relative ease. They offered no defensive challenge in particular and our game was geared to attacking shape. In the end the 6-1 victory flattered our opponent but we only really learned we have forward thrust in abundance. There was no real challenge to our overall game plan. A blow out is what it would have been called in the racing world.
On Saturday Wiener SC were a step up from Pinkafeld but no more than entering a derby bound racehorse into a Brighton Seller and watching him sweat for 4 furlongs before his jockey created the impression of a challenge for the horse. We held him up until the last furlong before letting him off the bridle in the final strides.
Wiener were beaten 2-1 on the day but the wasted chances and creative build up play didn't go unnoticed. We dominated. Again defensively we weren't particularly challenged from open play and although profligate in front of goal we showed enough to show our attacking intent was there and that we are only match sharpness away from being effective in the final third.
Yesterday we played St Gallen, twice . This evening the horse moved up to listed company, but 4 races in 6 days takes an effect especially when the opposition is a bit more street wise.
#CelticFC round off their pre-season tour with a 0-0 draw in Switzerland. pic.twitter.com/B1kTg3t6ij

— Celtic Football Club (@CelticFC) July 2, 2019
St Gallen's First Team were exactly what we'll face from the bottom 6 of the Premiership at home. Niggly, breaking up play and dirty in places. Just what we needed.
It will also have given the manager and coaching staff food for thought. What was clear is we are playing a more 'mixed' style of passing. We're far from direct and even further from a long ball approach but we're also having to move from the shackles of Brendan Rodgers short passing game.
Celtic are clearly now expecting the players to get the ball forward quicker when the opportunity arises, pushing the envelope a little. We are using our game intelligence to choose the opportunity and go that little bit sharper rather than sitting tight and recycling the ball. The death by a thousand passes is going but it's not being discarded entirely.
We are now expecting that the players can think for themselves as and when to play the Brendan game and when to decide to break with tradition. For me this is great news. Less constraint will probably come with a little more danger. It might explain why most of the transfer window has seen us linked with more defensively minded players. It's been our Achilles heal and now it's being addressed with a view to letting the team breathe a little and have some professional responsibility.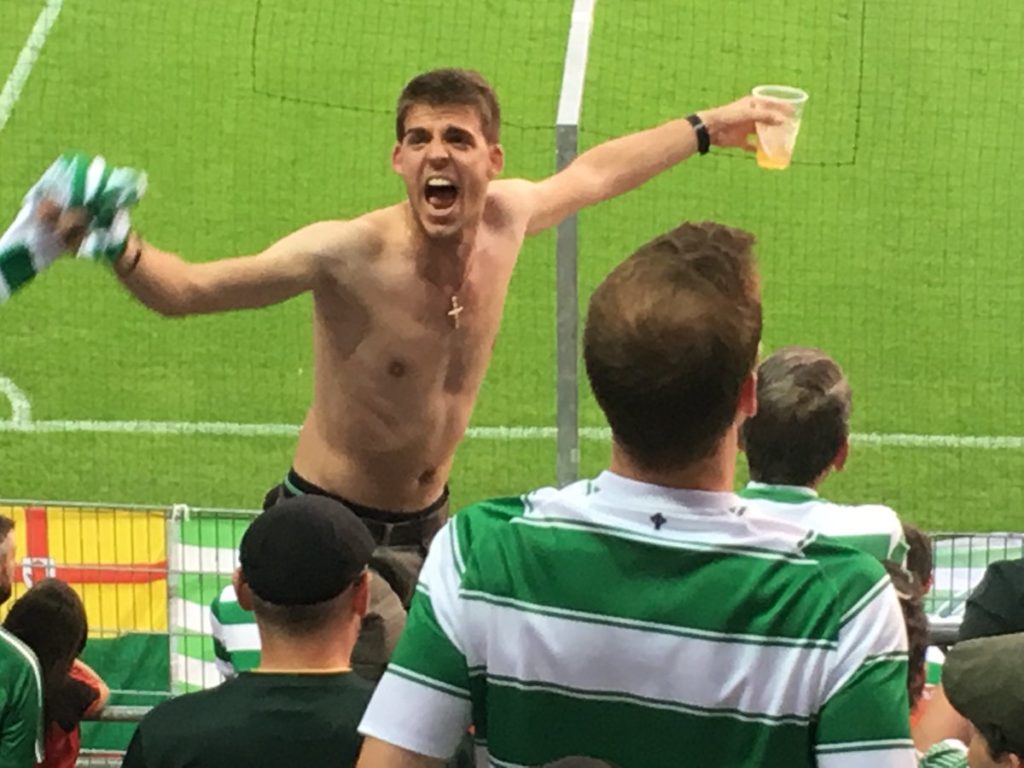 Next up is the crucial match in the Champions League against Sarajevo on Tuesday and the Austria and Switzerland preparations for that will yield their reward – hopefully!
Then it's back to Celtic Park to play Rennes, as our thoroughbred moves into Group company. We're not quite heading for the classics but our opponent will be close to our standard.
St Gallen saw a lot of players start to get more than 45 minutes. To some it looked like the end of a tiring pre-season tour. Because it was.
It's been hot, it's been double sessions but it is now in the legs and it's now in the brains as we inch forward to Europe and the games that matter.
Rennes will give us more of a test and prepare us for the subsequent Champions League rounds – there are four to get through, each tougher than the one before. Against Rennes I expect more football, more attacking threat and more challenge to the defence. I also expect the first real sight of what Neil Lennon's European side will be. He'll now have an idea of the character of his squad, who can do and who cannot.
I think Neetesh Dixit was a blogger (travel not Celtic!) He said "The worst distance between two people is misunderstanding"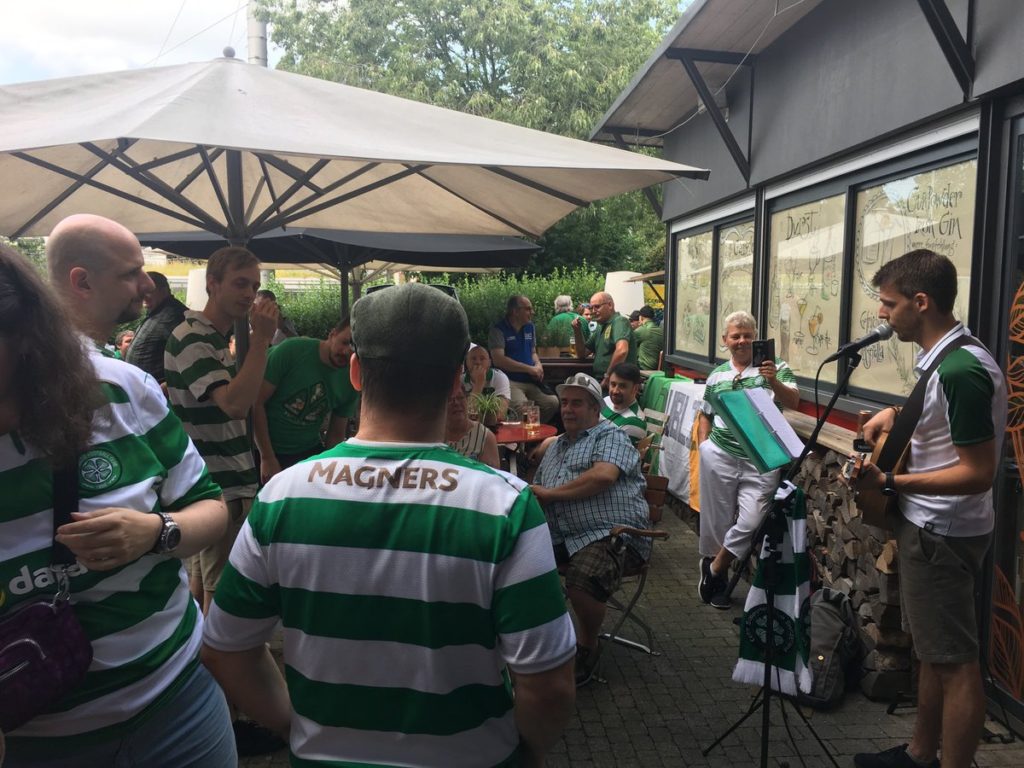 That's changing. We're evolving. Slowly but surely without an ice bucket over the head we are becoming Neil Lennon's Celtic and without losing entirely the positive impact of Brendan's style.
It's a mature approach to management from Lenny and all the coaching staff. To change was brave but to change was necessary. We'd become a little predictable and the players were becoming bored. Fresh impetus in style and tactics will surely do us the World of good, for both fans and players alike.
As we move to the qualifying rounds I expect a defensive counter attacking approach away from home. We'll limit space and use the dead ball deliveries from set pieces of Shved and Connell, if he gets a look in, to gain advantage from limited possession. In short we'll try to be hard to beat away from home.
We'll surely now save the expansive stuff for Celtic Park and utilise the plethora of attacking talent at our disposal. To go back to the clichéd start of this article it'll be horses for courses.
This horse is heading for Group 1 Company and it's just about ready to burst from the stalls!
Niall J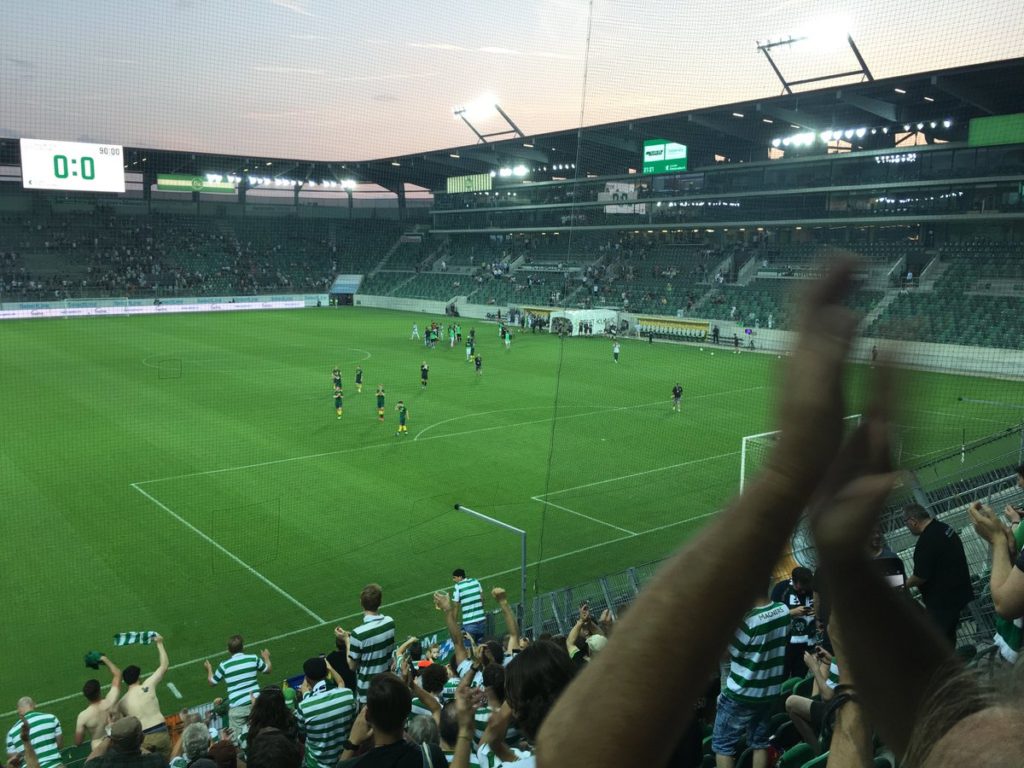 Feedback on Celtic Noise…
"Under starters orders! try different formation's tactic's pre season,what works what doesn't, which players are best suited, then let's get ready to rumble, Lenny's been over the course before and know's what's required, COYBIG!!!" Michael Duffy.
"Herein lies the problem for any Scottish team playing in Europe. The game on the continent is a completely different animal. Even less recognised teams have players who are more comfortable on the ball and Celtic have to adapt to playing two totally different styles of football with one group of players.
"What set the Lions apart, was the fact that they invented their own style of game which the continent had to adapt to. That's not been the case for 40-odd years and primitive agriculture here has been superceded by continental cool.
The league is our bread and butter, Europe is the jam. I'm happy to live on bread and butter for the next two years, but I wouldn't say no to a bit of jam either." Spherical Planet