Next up for our very popular Fan Of The Week on The Celtic Star is a Celtic supporter from the world of politics, it's Tommy Sheridan. Tommy was born in Govan and raised in Pollok.
His political background came from his trade union organising Mum from a very early age. He led the grassroots anti-poll tax campaign against Thatcher's government and eventually won. Tommy made history when he was the first elected politician ever in Scotland from a prison cell when he won the Glasgow Pollok council seat.
Tommy has been involved in a few legal cases in his time. Most notably against the "News Of The World". Tommy won his libel case in 2006 but was jailed in 2010 for perjury. Tommy continues to fight that verdict to be overturned.
His huge amount of work for the "Hope over Fear" campaign is something that takes up his time these days with the Independence movement. Tommy also had a stint in the Big Brother House. The man has lived the life of ten men, he really has and the other big part of his life has been Glasgow Celtic.
Here is Tommy's very own Celtic story!!
You can follow Tommy on Twitter @citizentommy
Asking Tommy the questions, as always, is The Celtic Star reporter Scotty Alcroft…
Tommy Sheridan's #FanOfTheWeek
What's your first memory of Celtic?
At the age of 54 your memory is not always reliable and I wish I could ask my old man to help me with this question but sadly he passed away in January last year. Without him these cherished memories would not exist. Thanks Dad. He took me to all the games as a kid alongside his younger brother Jim.
They were members of the St Brendan's Celtic Supporters Club based in Linwood and we got picked up every Saturday outside the Argosy pub on Paisley Road West. My head is full of loads of early memories. The speed of Bobby Lennox. The smile of Dixie Deans. The gallusness of Jinky Johnstone. The coolness of Kenny Dalglish. The engine of Danny McGrain. The high shorts of Jim Brogan. The barnet of Harry Hood. The stature of Billy McNeil. The hardness of Davie Hay and Bobby Murdoch. And the chants. 'Lou, Lou skip to ma Lou Macari'. 'Harry, oh Harry Harry oh Harry Harry oh Harry Hood'.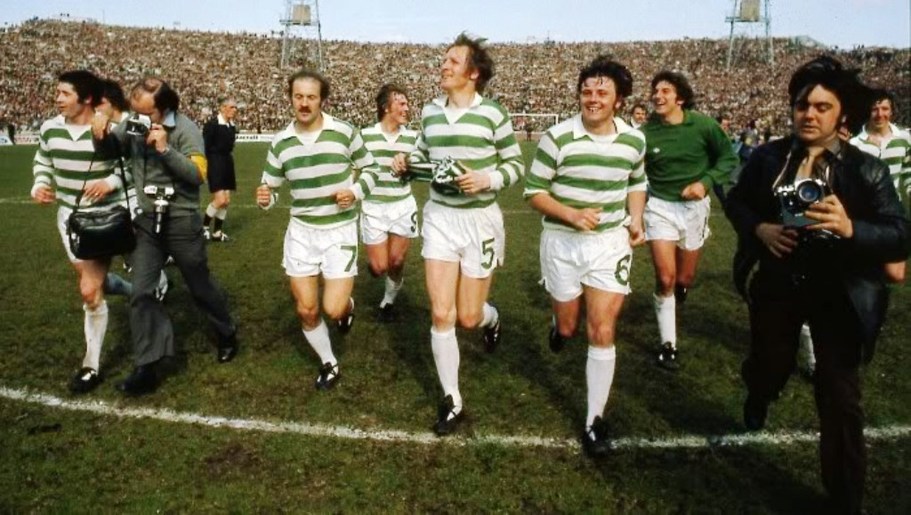 I suppose the first game that sticks in my mind is the very humble surroundings of Methil in April 1972. I had only turned 8 weeks earlier on 7 March and here we were part of a strangely small crowd, around 12,000 I believe, to witness Celtic win their 7th league title in a row. Massive day with Lou getting us off the mark before Dixie chipped in with another brace to secure a 3-0 victory and set a new Scottish footballing record.
The celebrations were great but I suppose the limited numbers was a factor. That and the fact a massive European Cup semi-final return leg against Inter Milan was due on the Wednesday. So full circle for me. I attended the 7 in a row game in 1972 and the 7 in a row game in 2018. Hopefully I will be around to make the 10 in a row game in 2021…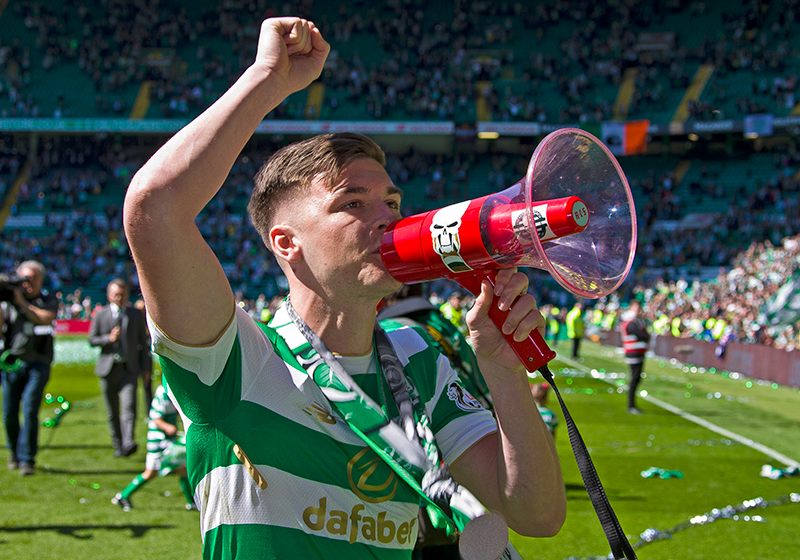 What was the first game you went to?
I sent a text to my Uncle Jim to ask him but he can't remember. Neither can I. My first O*d F*rm game was a classic that I will always remember. I was there by fluke and had to sneak out the house with a cock and bull story about staying at a mate's house. My old man never took me or allowed me to go to these games. He was trying to shelter me from the bile and hatred that surrounds the fixture. It was around the third week in May and I was offered a ticket that some guy from Kempsthorn Road in Pollok had from January when the game was postponed due to horrendous weather conditions. So bad was the weather that the January game was being played in late May and it turned out to be a league decider.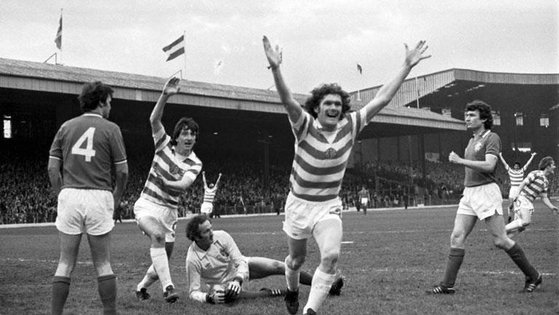 Big Billy was in charge and we were having a poor season. Rangers had won the League Cup and were still in the Scottish Cup. We got knocked out tamely by Aberdeen. However an incredible late run of wins meant a win would secure the title. However Rangers only needed a draw and to win a home game against Partick Thistle and the title would be theirs. We simply had to win.
It was a pulsating 90 minutes and the Jungle was jumping. Apparently 52,000 were there but it felt like more. No7 where the Pollok Bhoys gathered was heaving. The TV guys were on strike and transport workers as well. That bastard Thatcher was elected only weeks earlier. Against the run of play they scored first and held their lead until half-time.
The Bhoys came out for the second half fired up but a blue-nose ref sent off Johnny Doyle 10 minutes into the half. It looked bad. One goal down and now one man down! The fans tried to lift the team. As usual it worked.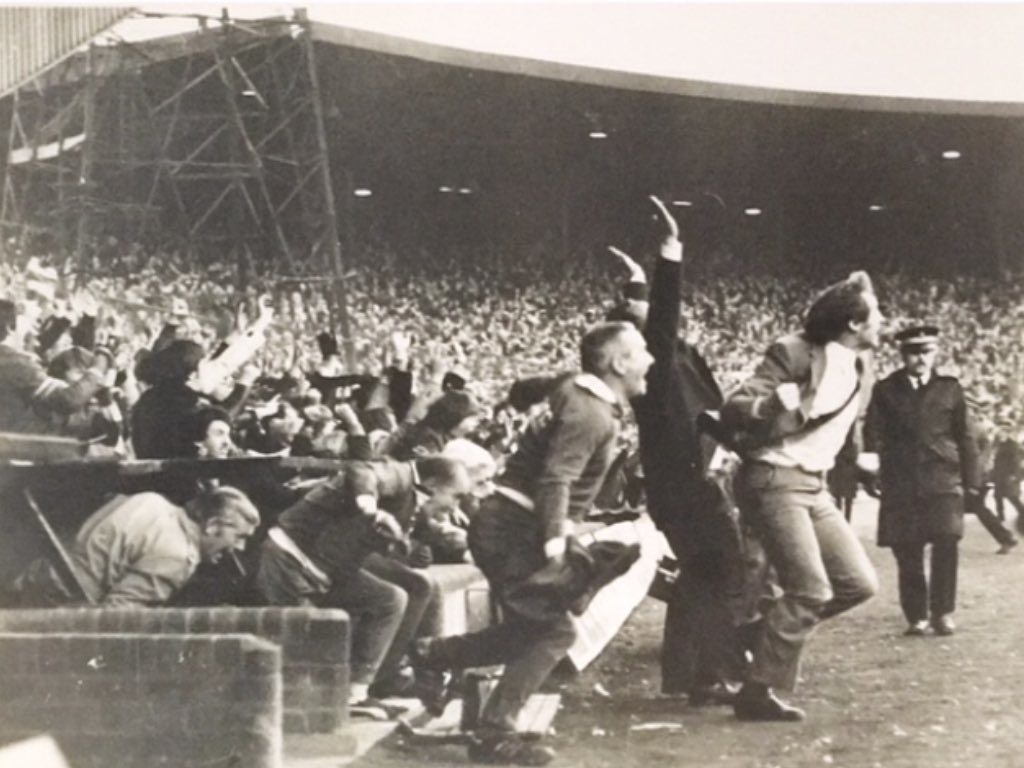 Goals from 'Feed The Bear' Aitken and George McCluskey saw us go ahead. Then disaster struck with about 10 or so minutes to go. They equalised. We were facing glorious defeat as the draw was not good enough. Then we rose again. Pressure down the right resulted in McCluskey putting in a dangerous cross which McCloy had to parry away from goal but haplessly for big Colin Jackson he headed it into his own net under pressure from Celtic's forwards.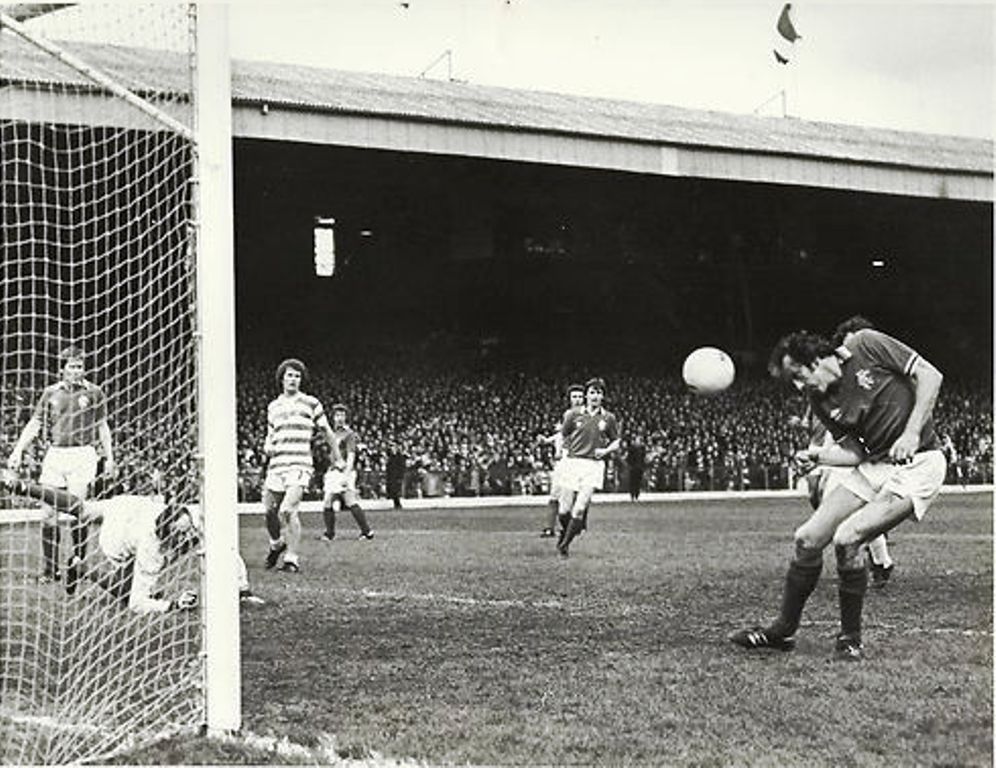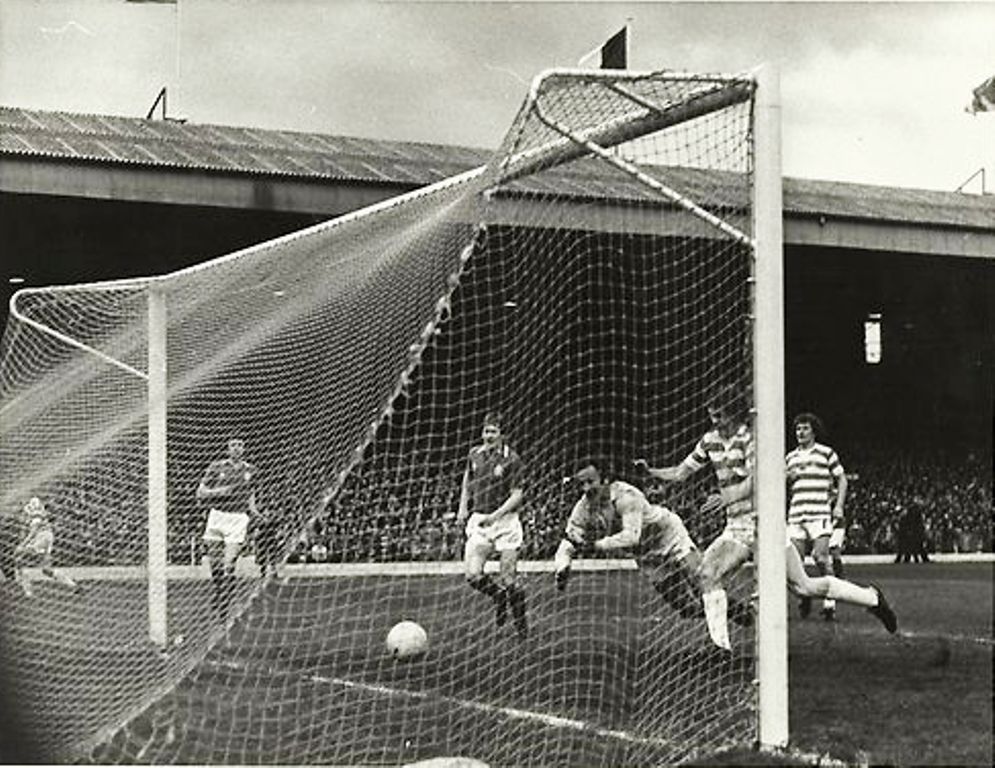 Bedlam broke out. Was the incredible about to happen? Those last few minutes were nerve tingling until Murdo McLeod unleashed a left footed stunner from outside the box into the roof of the Rangers net. The best goal of his career. We had done it. 10 men had won the league. Oh what a night. An important postscript is the decision of Caesar to bring on the ageing, 35 or 36, but still speedy Bobby Lennox that night while the score was 1-1. He sacrificed defensive minded Mike Conroy I think. It was a master stroke. Bobby's speed and guile had Rangers thinking they were playing against 12 not 10 men. What a player and servant to the club Bobby Lennox was. '10 Men Won The League, nah nah nah nah'.
Who are your top 3 favourite Celtic players and why?
An impossible question. I have had the privilege of watching so many great Celtic players. The top 3 are chosen from a top 15 or 20 at least: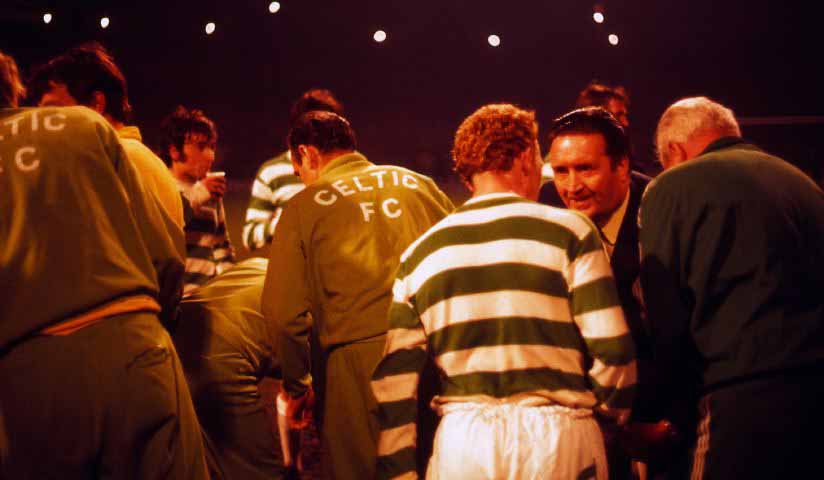 Jimmy Johnstone was quite simply a magician, the ultimate Wing Wizard. For sheer entertainment value, effort, courage and character Jinky is a shoe-in for any fan who had the privilege of seeing him play.
Danny McGrain because he was the Mr Reliable, the machine, the guy every successful football team needs. Talent, pace, stamina and an unshakeable will to win. Recovered from serious injury to lead Celtic to many victories.
Henrik Larsson because he had absolutely everything. One of the finest footballing brains to grace the hallowed turf at Parkhead combined with incredible strength, pace, courage and character. Nothing seemed to faze him and the fact we had 7 glorious years from him before he went on to win games and trophies for the likes of Barcelona and Man Utd tells a story. Such a serious leg-break would have finished many careers. Not the King of Kings. He came back even stronger to score 53 goals and win the European Golden Shoe in 2000/01. At £650,000 surely one of the best buys in world football.
Best game you've ever seen involving Celtic in your time?
Another incredibly difficult question. So many to choose from. Had I not described the 4-2 game above I would have probably chosen that one but sticking with the younger memories theme I'm going for the historic 1972 Scottish Cup final demolition of a good Hibs team who were regularly reaching finals in those days. Big Billy uncharacteristically scored with his foot to give us the lead before they equalised but Dixie notched his first of the day to send us in 2-1 up at half-time.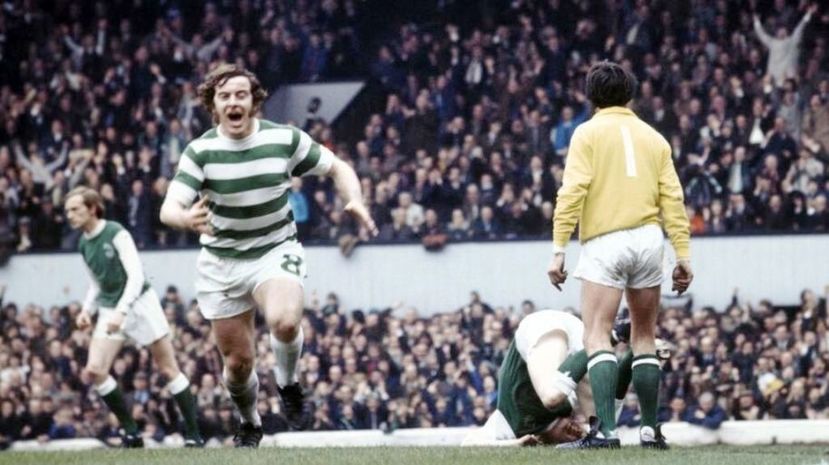 The second half was glorious. Dixie notched 2 more to secure his place in the footballing hall of fame including a 2nd which appeared near impossible and was followed by his roly poly celebration. Lou Macari got a brace and we won 6-1. We had to move from where we were standing in the ground at 4-1 because of capacity issues. That was the last Scottish game with a six figure attendance, over 106,000. It was a magnificent game and memorable day. Dixie had missed the vital penalty in the European Cup semi-final only days earlier but he responded like a champion and bagged a hat-trick. Brilliant.
Worst game you've ever seen involving Celtic in your time?
For me with my strong political beliefs it has to be that horrible day on 2 January 1988 when hundreds of so-called fans brought our club into disrepute during the first game of our Centenary year. For a club built by and for immigrants and the poor of Scotland I was ashamed to stand on the Celtic end that day alongside an Irish socialist visiting Scotland and anxious to experience his first ever Celtic game. We won the game comfortably 2-0 but the sickening racist taunts, monkey sounds and assortment of bananas thrown onto the field made the result irrelevant to me. I was not only ashamed, I was shocked.
This was not the behaviour of Celtic fans. This was lumpen, racist, backward behaviour I associated with the other side not us. It was like bereavement in my family. I simply couldn't believe it and could never ever defend it. I was disoriented by what I witnessed. Despite it being our Centenary year I stayed away from Parkhead for many months. Every club attracts bams and idiots who shame them with their behaviour but I thought we were above that. I had cheered Paul Wilson on for years, a black player who graced our jersey. Other black players had graced our jersey before and after Paul Wilson. What Mark Walters endured that day on his debut for Rangers only days after arriving in Glasgow was shameful and served as a wake-up call for real Celtic supporters.
Since that day I would suggest the fans have collectively imposed zero tolerance of such racist and backward views at Parkhead and the overt support for the Palestinian cause, food bank collections and Welcome Refugees initiatives shows we are no longer a club which would allow such racism.
Pick your best ever Celtic X1 from what you've had the pleasure of witnessing.
Bonner
McGrain McNeill Elliott Tierney
Johnstone Murdoch Brown Lennox
Larsson Deans
Subs: McGarvey, Connolly, Sutton, Hartson, Boruc, Lennon, McStay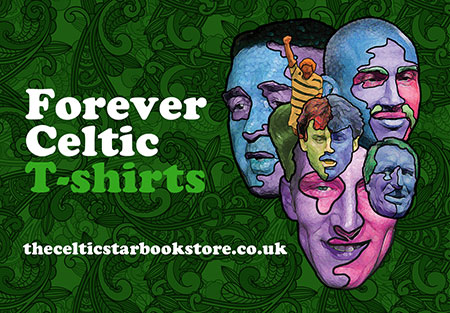 Give us a funny or surreal moment from your time supporting the Hoops.
It would be crazy not to mention the pleasure of escorting the Legend that is Coolio to Celtic Park in September last year as that was probably as surreal as it comes.
He learned about my love for Celtic during our stint in the Celebrity Big Brother House in 2009 and he always wanted to attend a game. So to get him a ticket and the honour of performing the half-time draw was wonderful to behold. The Gangsta Paradise star in Paradise? Great headline. However the most surreal, funny and downright proudest moment was inside Brentford's Griffin Park in July 2013.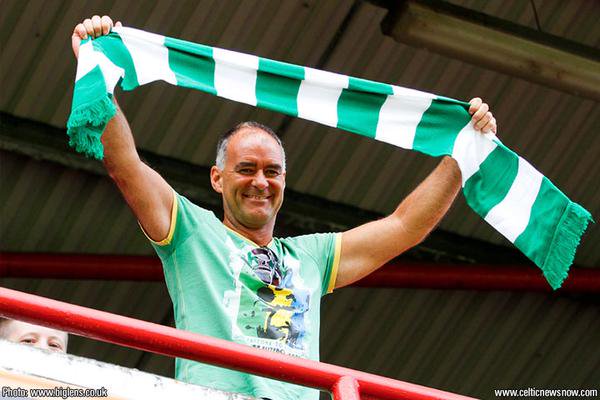 I was in London for a few days addressing trade union meetings about the campaign against the Tory Bedroom Tax. I was invited to attend more meetings while there so I arranged for Gail and Gabrielle to come down and join me. I knew Celtic were playing Brentford in a pre-season friendly but didn't know the flat my friend had lent me was minutes from the Brentford ground. I contacted Lenny's agent the night before the game to ask if they could arrange three tickets for me. I had the pleasure of befriending Lenny and Martin in 2008 when he appeared on my Talk-Show at the Glasgow Comedy Festival.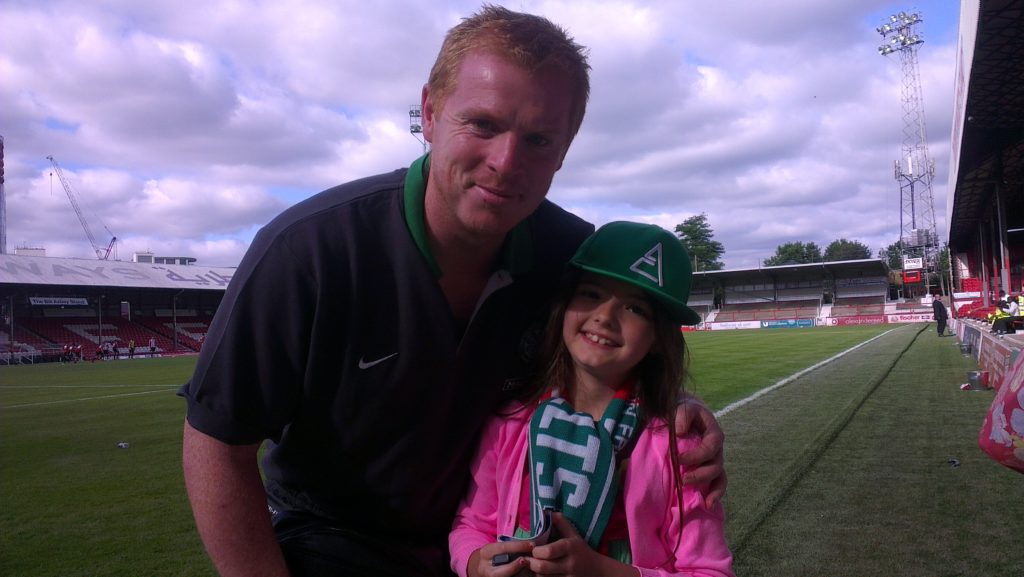 It wasn't a problem and Lenny asked us to meet him after the game which we did. However during the game I was spotted by some fans and fortunately they liked me and the chants of 'If You Hate The Fucking Sun Clap Your Hands' and 'There's Only One Tommy Sheridan' were belted out at half-time. I was blown away. I was so honoured.
Tears were welling up in my eyes with pride. Fan after fan asked for a picture and wee Gabrielle was showered with scarfs and tammies. It was her first Celtic game. She will never forget it. The love and solidarity from the fans was awesome and greatly appreciated. The hatred for the Murdoch rag was a common cause. People understand how these bastards lie, distort and invent stories on a daily basis.
Give us your assessment on how this season has gone so far?
I think Brendan has been the best thing to happen to Celtic for many years. He is a man of principle with a proven track-record in management of both clubs and players. Sadly he is left with a pen-knife to compete with tanks and rockets on the European stage given the gulf in available resources but the way he has improved what we had, brought on some youngsters and recruited some gems has been a joy to witness. The Invincible run was amazing and this season was never going to match up to it. However we are on the brink of another historical landmark when we win the first ever double-treble on Saturday and I believe Brendan is aware we need to strengthen in certain areas.
I am no fan of the Board at Celtic Park as I feel penny pinching has hampered us in many seasons, 2010-11 in particular when the purchase of a much needed striker at the time would have seen us sitting on 8 in a row right now not 7. However the decision to bring in Brendan was a good one and they now have to match his ambition with the funds to secure at least two top drawer players to allow us to not only qualify again for the Champions League but to advance past the Group stages this time.
A tall order but not beyond us. Celtic Park simply has to become a fortress again in Europe. Organisation and fitness will be key. Brendan knows what he is doing and provided we lift the cup again on Saturday then the season will have been a success.
If you could choose 3 players from our History that would benefit today's side, who would they be and why?
Consistency compels me to go for Johnstone, McGrain and Larsson. Those 3 would greatly enhance any team but Danny would give us more stability at the back and a constant attacking option. Jimmy can unlock any defence in the world with his dribbling skills and wing wizardry. While Henrik gives you the certainty of goals at anytime from anywhere against anyone. We almost conquered Europe again with him leading the line. He would be 1st choice in my team if available.
Finally, explain to us what Celtic means to you?
Celtic really is more than a football club. I think the ethos and history we embody makes us so much more. The principles of fairness, equality, rewarding endeavour, sharing in triumphs while carrying defeats together all count. Unity. Respect. Pride in who we are and what we stand for. Celtic means all those things to me.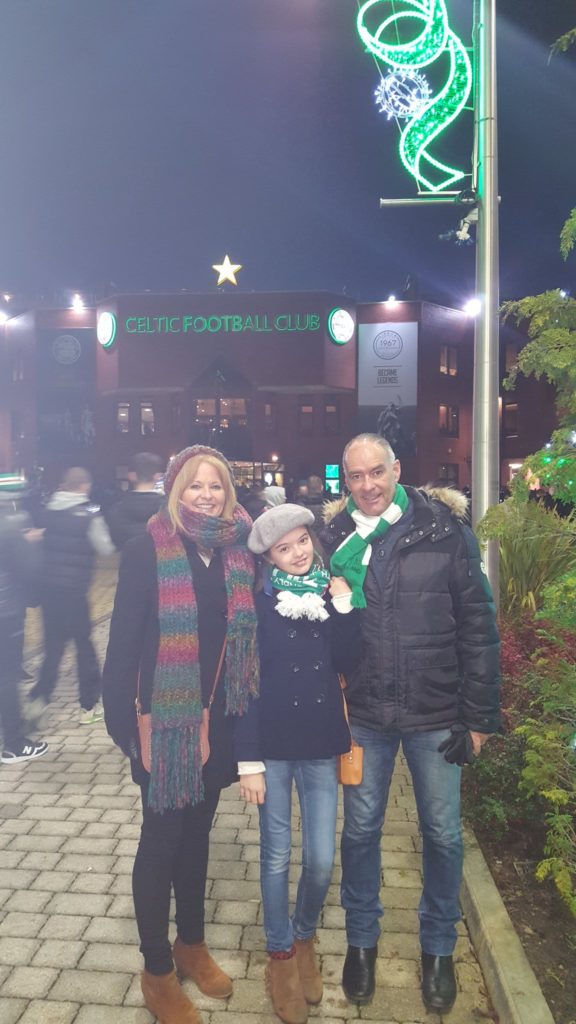 My father was a Celtic fan. My wife Gail is as big a fan as me. My daughter is growing up a fan. My sisters are fans. Celtic is like family. Sometimes they let me down. If every single Celtic employee is not paid at least the Living Wage in Scotland I will be angry. When supporters are chastised for singing about political issues and celebrating freedom fighters contributions to the struggle for freedom and equality at home and across the world it irks me.
Celtic was built as a vehicle to challenge poverty and inequality in all its ugly forms. It is not just a football club. It is bigger and greater than that. Those who criticise such political opinions really should learn their history. Come rain or shine we will continue to Keep The Faith and support our club with dignity, pride and a sense of historical perspective. C'Mon The Hoops, Hail, Hail and COYBIG remain our unbreakable codes of allegiance to Glasgow Celtic, truly a Club like no other.
Scotty Says…
Tommy, I knew that from having had the pleasure of interviewing you face to face before that this would be outstanding. Your passion for everything that you believe in is there for all to see. I don't think many will argue with your top 3 Celtic players of all time. Jinky, Danny and Henrik would've enhanced any side in World Football that's for sure. Your best X1 is a cracker too. It's fitting that Broony has made it in there with him just doing a clean sweep in Scotland for his sensational season and hopefully he can end it with that never done before, double treble.
I was at the game when Coolio was there and it was very surreal haha. I'd heard rumblings in the crowd that Coolio was spotted outside and I couldn't believe my eyes when he came out. Brilliant!! I've bumped into you a few times now Tommy at Celtic events and I have to say, you're one of the most approachable guys I've met and have time for everybody that wants a blether. Thanks for taking part and good luck with the rest of your causes. You're a passionate guy and we all love that about you. Keep fighting the fight. HH
Interview by Scotty Alcroft for The Celtic Star
@Scotty10IAR on Twitter
#FanOfTheWeek
#10IAR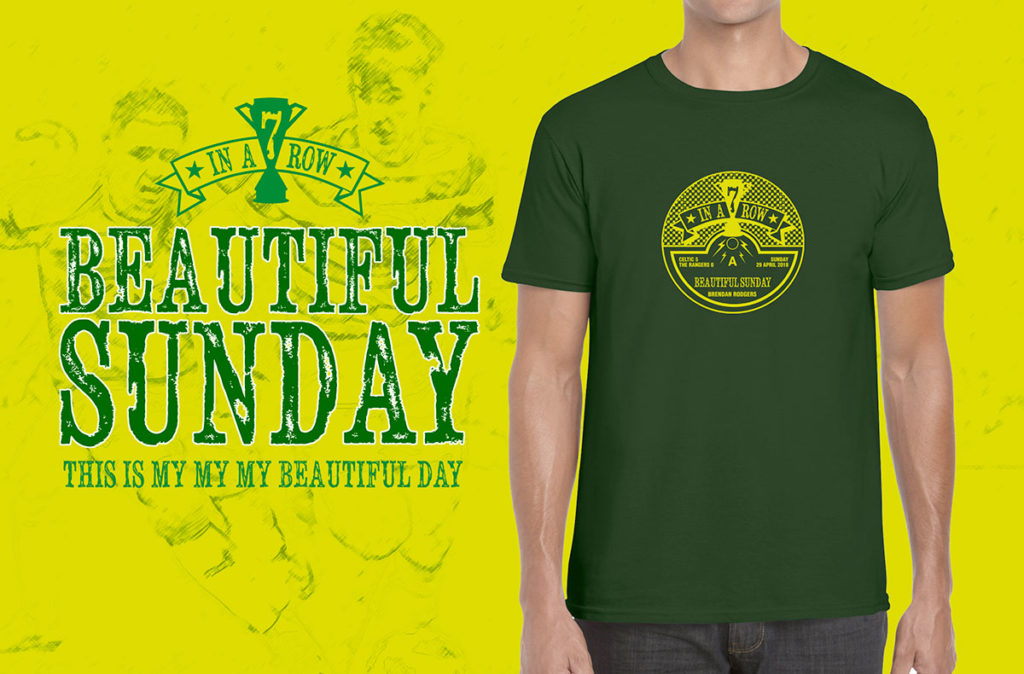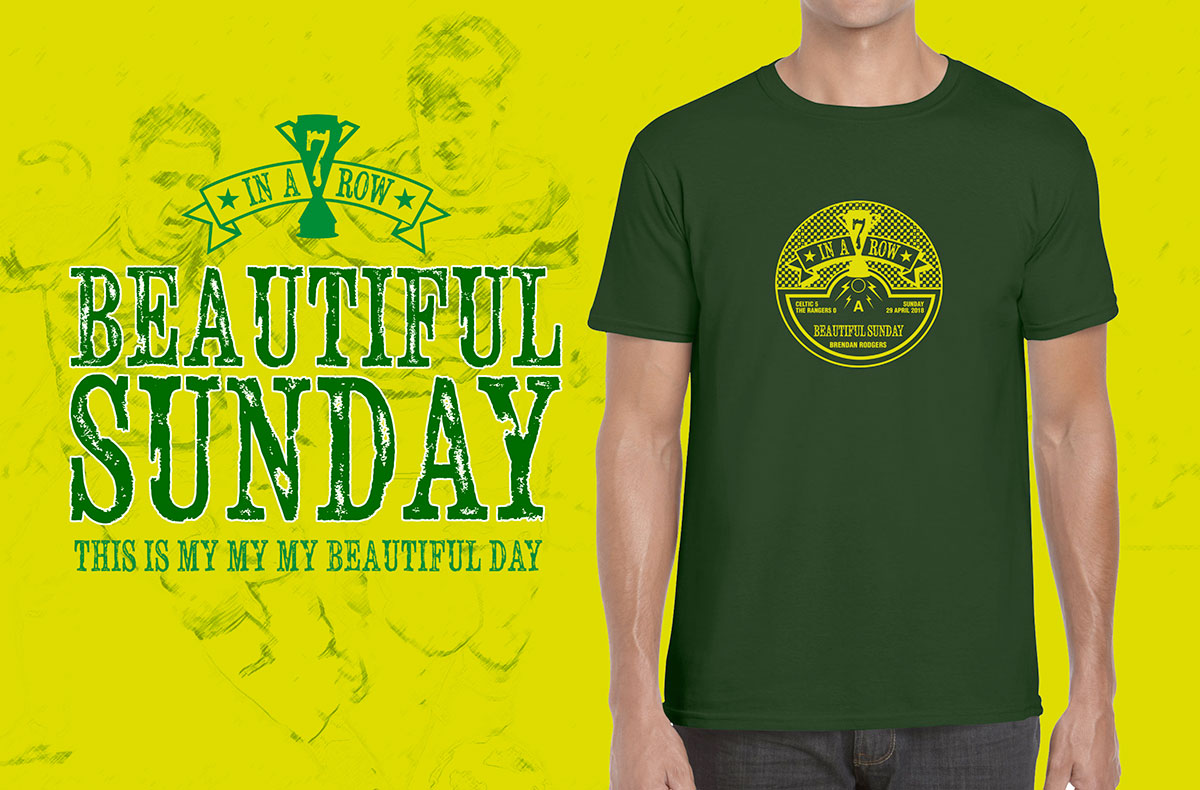 NEW! THE CELTIC STAR PODCAST featuring John Paul Taylor, Celtic SLO…