Alistair Johnston spoke in glowing terms about his current Celtic teammate Josip Juranovic at the Media Conference yesterday afternoon before the news broke last night that the Croatian World Cup defender is on his way to Berlin to complete the widely anticipated transfer from Celtic with the mystery club being Bundesliga side Union Berlin, as we reported late last night.
Excl: Croatia international right back Josip Juranović close to joining Union Berlin from Celtic, talks very advanced between clubs and player side. 🚨🇭🇷 #transfers

Negotiations are at final stages — here we go expected soon. pic.twitter.com/azT7NYziwL

— Fabrizio Romano (@FabrizioRomano) January 20, 2023
"He's an unbelievable character," Alistair Johnston said at yesterday's Media Conference ahead of today's lunchtime (12.15pm) kick-off against Greenock Morton at Celtic Park. "No matter what's been going on behind the scenes, he's a great guy. He has taken me under his wing which has been really nice of him.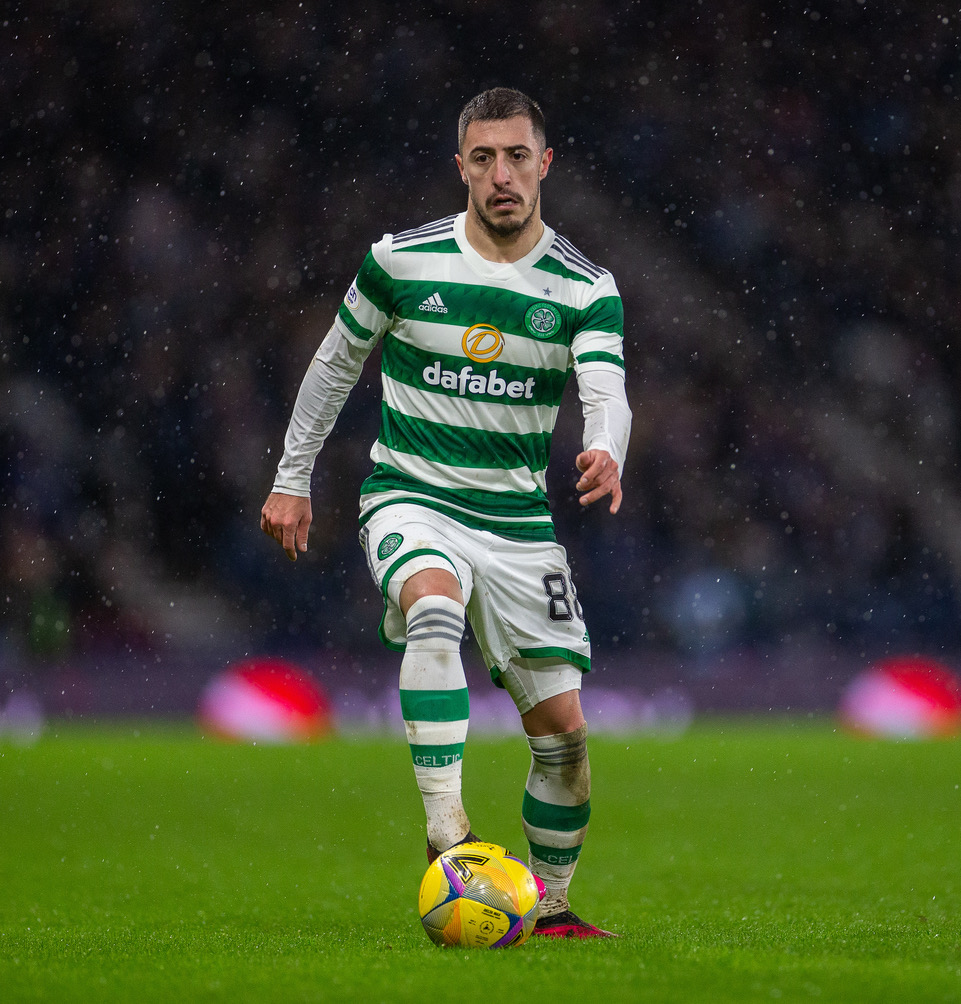 "Even at the World Cup, he talked to me after the match saying he was looking forward to being on the same squad, which was pretty cool.
"He's been the ultimate professional. He comes in, works hard, trains unbelievably well. He's another player I look up to, someone that I think I can take so much from and learn from. If I can add any bit of that dribbling skill he has, I'd take my game to another level altogether.
"I'm not sure what the future holds for him, but we hope it's here at Celtic."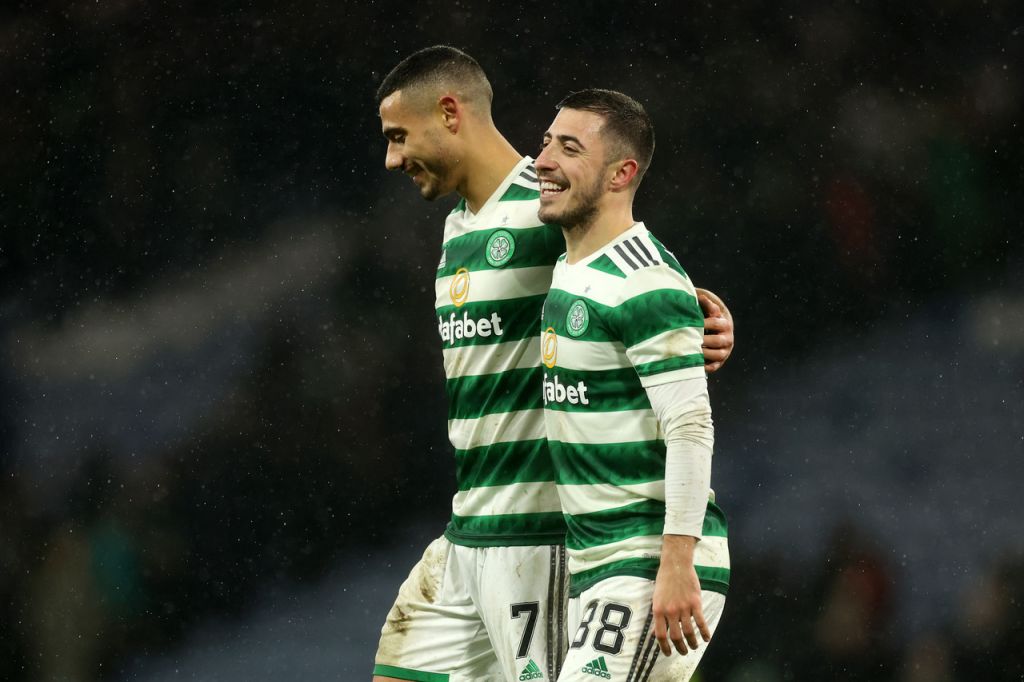 Juranovic's £10million transfer from Celtic has been widely expected and allows Ange Postecoglou's transfer strategy to produce a massive £7.5m profit for a player who has had just a season and a half at the club. That money of course can offset the fee to bring in another World Cup right back in Johnston and still leave Celtic will a tidy profit to re-invest elsewhere in the squad as the Celtic manager aims to get his squad up to Champions League standards.
Johnston speaks very well about football and is happy to provide the media with plenty of observations and copy.   He is sharp too, asked about making his debut in the Old Firm (sic) match at Ibrox earlier this month he made sure that he referred to that game as a Glasgow Derby in his reply.  Well done that Bhoy!
The different role for the full-backs at Celtic under Ange Postecoglou is something that Johnston is still getting used to and attempting to master, and as a student of the game he recognises it in the football played at Manchester City and notes that Premier League leaders Arsenal are also flirting with the tactical idea.
"It's definitely been a learning curve, but we have a really good group of full backs here who pulled me aside and talked me through some of the moments where maybe you're going to want to come inside to fit with what the manager is looking for," Johnston said.
"The coaching staff have been great with that too. They've also been really understanding about the fact that it's not a simple transition – not only is it a new squad, a new system, but it kind of goes against everything you have been taught as a full back.
"It takes a lot to break those sub-conscious decisions that you automatically make out on the field before it becomes second nature. They've been really good at saying, 'don't overcomplicate it, don't over think it – if it doesn't feel right, don't do it'.
"Hopefully as the weeks and months progress it becomes second nature to me, but at the same time I don't want to be out there overthinking things and making the game more complicated than it needs to be for myself.
"The staff are telling me, go out there and play your game, take what the opposition give you but then we'll go over clips where they'll say, 'you could maybe come inside here'. It's about continuous development."
Looking ahead to today's game, his first in the Scottish Cup, Johnston understands how the visitors will be feeling and will be preparing for their match against the Scottish Champions and the runaway league leaders, as he thinks back to his recent experience with unfancied Canada at the World Cup.
"I can put myself in Morton's shoes," the Celtic right-back said. "It's an unbelievable opportunity for them, being in the division below you can come out and show what you've got, coming to Celtic Park in front of 60,000. What an opportunity that is.
"We understand that will be their mentality. When you're in that situation, you have the mentality that there is nothing to lose and that anything is possible.
"I was living in those shoes just a few weeks ago with Canada [at the World Cup]when we were going into every single fight as the real underdog, but at the same time you have that confidence within the group that everything is possible if you believe in it.
"Morton are going to pose threats that we potentially haven't seen over these past couple of matches but we'll be ready for that. It's another exciting time, another cup competition."
It would be nice if Johnston is correct and there are 60,000 at Celtic Park today but the reality is we'll be lucky to have 30,000 there. The Home Cup Ticket Scheme will be in full flow so many will have paid without actually heading along too see the match that is perhaps going to be viewed by many with their feet up watching live it on BBC Scotland.
Watch Alistair Johnston's Media Conference below…