Brendan Rodgers was delighted for Scotty Sinclair on Sunday. Player of the Year in his first season, top goalscorer in his second campaign for Celtic, the former Aston Villa winger has been suffering from what appears to be a loss of confidence third time around – until Sunday when he go back to his devastating best.
The Celtic manager was asked about the confidence issue at yesterday's press conference and explained that Scott is a big game hunter who was ready to put Hearts to the sword at the weekend.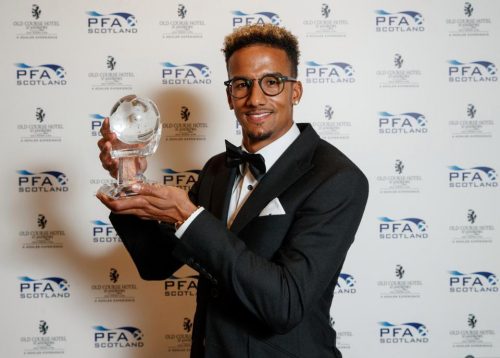 "Every player is a confidence player. When Scott came into the game he looked different class but he's a big game player. He's played in enough big games and shown up well," Brendan said.
"He was ready for this one, no matter when he came into it. As soon as he came on he got as his man and took on from there. He looked a lot more like himself and it was great to see."
There is a feel good factor spreading through the Celtic squad at the moment after the last three domestic fixtures has seen the side score 13 goals and create bucket loads of chances. Sinclair had two efforts cleared off the line at the weekend and the previous week Celtic hit the woodwork 5 times against Hibs (who will be looking to take 3 points from injury hit Hearts this evening at Tynecastle.)
Rodgers recognises the change in mood that the return to form has brought – something that Kieran Tierney spoke about yesterday too – see HERE.
"Collectively, the team needed to perform better and, step by step, we've been getting better. Leigh Griffiths is a goalscorer but it's more than that which brings the fluency to the team," Brendan explained.
"We're pressing the ball much better and that's a huge element because that allows you to win the ball higher up the field; you shorten the pitch and create more chances. When you're not pressing high up the field then you're much deeper.
"Our last three domestic games – against St Johnstone, who hadn't been beaten at home for a while, we were very good and we took that into the Hibs match, which was always going to be a big test, and then we did well against Hearts, who've made a great start to the campaign.
"The intensity is back in our game, which is great to see, and that performance level is very important to us."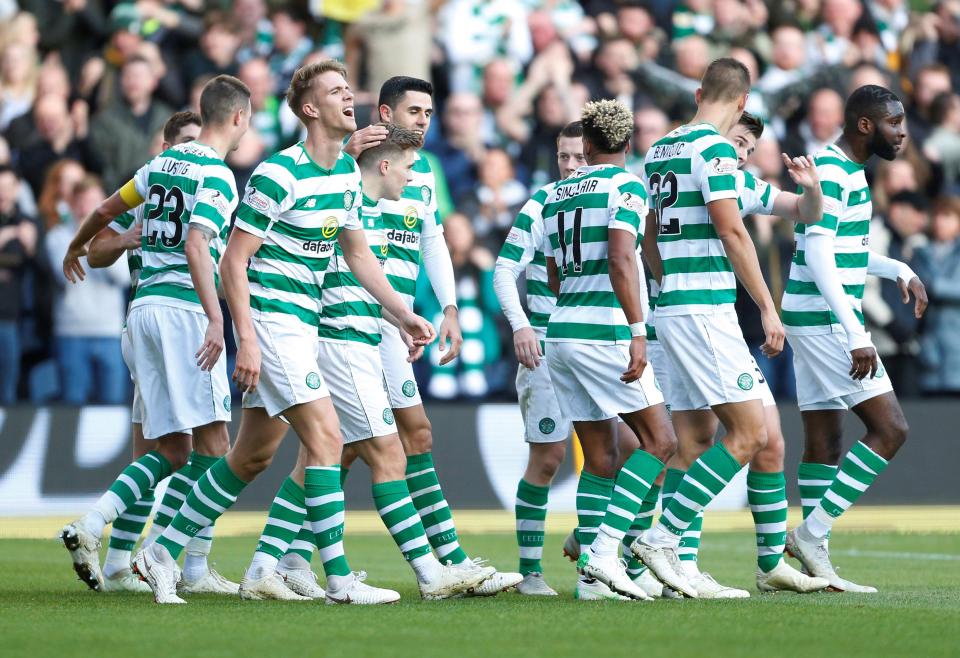 Such was his concern over the early season loss of form that the Celtic manager was unsure if the return to playing with confidence, style and flair was ever going to happen.
"I am not psychic," he said. "All we could do was to work hard on the training field. I'm just so happy for the players. There is not a great deal of work we can do in terms of being physical with them because we are playing and then recovering. You can't push them work hard.
"We did a lot of sessions in terms of technical and tactical work, and patterns we can create better on the pitch and then analysis our work.
"Fundamentally, it comes from how we press the game. We are pressing better and winning the ball higher up the pitch. The front players are not isolated. For us, that's always been the method of our game.
"This gives us higher number of players up the pitch so when you win it you can combine with one another, to try something creative, and if you lose it there are people there to win it back.
"The basics of the game is better now for us. When we don't have the ball we are tighter as a team, more compact, and when we have the ball we are creating better space in order to play and are doing things quicker because we have the numbers in effective areas.
"That is something which has returned to our game and or course there is confidence as well."
Also on The Celtic Star today…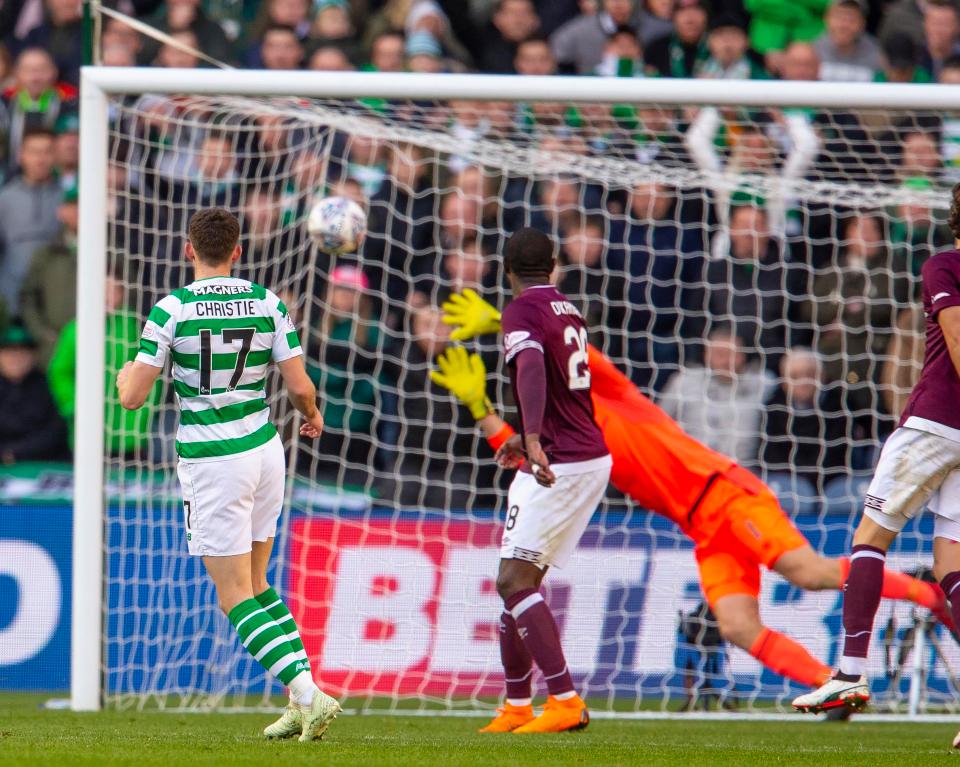 'That was 10 kilos of muscle there but he can carry that,' Brendan on Christie…See HERE.
Jim Craig – New Bhoy Billy McPhail stars as Celtic win the League CupSee HERE.