Didier Agathe seems striking similarities between his old boss at Celtic Martin O'Neill and the current Celtic manager Ange Postecoglou and he believes that the way both approached the job has resulted in an immediate positive impact at the club with O'Neill winning treble in his first season at Celtic and Postecoglou edging ever closer to repeating that achievement himself.
Agathe started off feeling a little bit sorry for Ange but that now changed to admiration for the man who replaced his old team mate Neil Lennon after Celtic had an uncharacteristic unsuccessful campaign last time around. The wheels might have come off for Lenny and as managers do he paid the ultimate price – that is football – and there's always the next chapter to move onto. Celtic might have got very lucky indeed with first pick Eddie Howe stalling then rejecting the opportunity to manage the club and that opened the door for Peter Lawwell to convince Dermot Desmond – who last week admitted he knew very little about Postecoglou at the outset and couldn't even pronounce his name.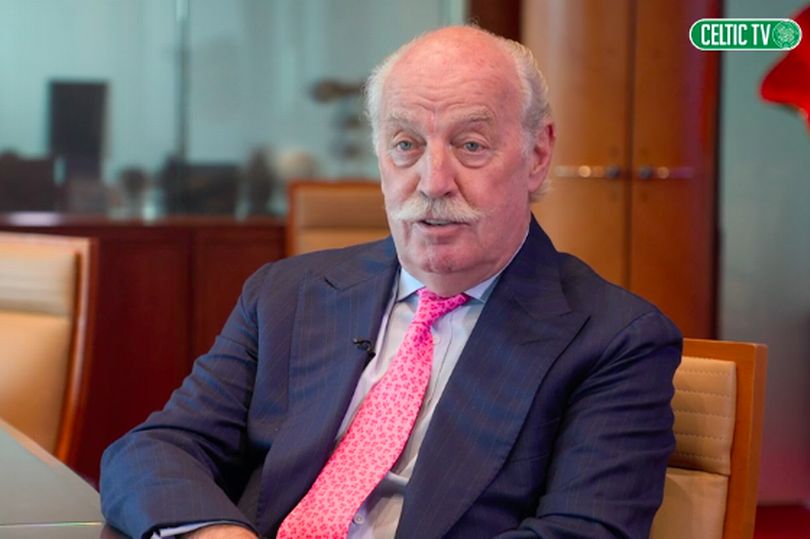 The Irish billionaire gave this insight into the appointment of Ange Postecoglou last week in his interview with Celtic TV:
"I had no idea who Ange was. I couldn't pronounce his name. Peter was insistent that he was a person that we should put on the list. He had a great, great record. We pursued another manager which was public and he was excellent to deal with. A person of integrity, of ability. I couldn't say enough good things about him. But unfortunately for personal reasons, he couldn't go on with the position or take up the position.
"So that happened I remember I got a phone call at 12.30 on a Thursday. And I made arrangements to speak with Ange at five o'clock, UK time, he was in Japan, to speak with me next morning. I should say in between that, I had looked up and acquired research, quite a bit about Ange and what he'd achieved, his type of personality. I watched that Craig Foster interview several times that showed he was a man of determination, integrity, passion, individualism, and he was a leader. A general.
"So I was very pleased to interview Ange and, I should add, I did meet, through my son Ross, his agents well before we even finished talking with the other candidate. I got a good lot of background to Ange as well.
"I had a long conversation with him and I'd no doubt he was the person for Celtic in every way. He is the only person, the only manager, ever and I'll put on the record here that never said 'what is my budget', 'can I bring X, Y and Z etc.' He said 'I'll evaluate everything when I get there – if the money is X, I'll be satisfied with that'.
"So I was absolutely convinced he was the person. I said to him, as we all know Celtic is more than a club, it's a passion. Why are you taking this job, because it can't be a mercenary role? Will you come in here and take the money, using it as a stepping stone? Passing on and using Celtic as your career development rather than settling at a club that you feel that you want to intimately pursue and manage?
"So yeah, just great reply he said – in the words of The Proclaimers. I will walk 500 miles and I would walk 500 miles more to manage Celtic. I said 'that's our man'."
And this week the former Celtic star Didier Agathe has been discussing the similarities he sees between current Celtic manager Ange Postecoglou and his old manager at Parkhead, Martin O'Neill.
The 46 year old, who made 122 appearances for Celtic over a six year spell, was a vital part of the Martin O'Neill revolution that brought a brand new way of playing football to Celtic in the early noughties. Many Celtic fans will still have fond memories of Agathe, especially the part he played in getting the club to the UEFA Cup Final in Seville in 2003.
The former wingback has nothing but praise for current Celtic boss Ange Postecoglou, giving his opinion that from the outside it seems like he is loving his time at the club. Agathe also commended the Australian on being able to come in as manager without any of his own staff and being able to adapt to the club so quickly.
"From the outside, it seems he loves the club, he loves football and, most importantly, he loves the people" Agathe said, as reported by Daily Record. "When he first came, I felt a little bit sorry for him because he didn't come with his own staff. But he adapted.
"Now I look at it and think it was very good for him to do that because of the way he has adapted to the club with the people there.
"Now he is in a situation about to win the Treble and to do that in that situation shows he is a great manager. He has come into Celtic, he has had his plans in his mind and he has worked to bring the players to fit into that idea. It has worked".
Agathe goes on to acknowledge that Postecoglou came to Celtic with a certain ideology of how he wanted his team to play football. It was then up to the Australian at that point to clear out players at the club that he didn't feel could prosper in that system and replace them with new recruits he knew would flourish under his tutelage.
He compared this vision similar to that of his former boss at Celtic, Martin O'Neill. The Derry native was notorious for bringing his much vaunted 3-5-2 system to Celtic and set about recruiting the players he felt he needed to make it work. In the end the system and the players within in brought huge success to Celtic during a period that will always be fondly remembered amongst the Celtic faithful.
He continued: "He had his vision – and I learned from this in terms of me trying to become a coach or a manager myself – and that is to have your system or your idea and then get the players to fit into it and make it work for the best way.
"The best example of this is Martin. When he came to Celtic, the decision was made about the formation being a 3-5-2. To do this, he brought the players to fit the system and the formation.
"Martin needed defenders for it, so he got Bobo (Balde), Joos (Valgaeren), Stan Varga – players to head the ball who are very strong and big enough to protect the box. Then he went to Paul Lambert and Neil Lennon, who were there to protect the back three.
"Then the guys on the side, like myself, who were there to take people on, get crosses into the box but also to put pressure on the ball. Then you have good strikers like Henrik Larsson, players like Stiliyan Petrov, Chris Sutton and Lubo Moravcik who could make space and chances.
"Martin had his idea of how he wanted to play, found the players to put into it and it worked. He won a treble in his first season and Ange can do the same because he has taken his own way and found the players to make it work."
Agathe is correct in his assertion that Postecoglou is following a similar path to O'Neill in regards to ushering in a completely new style of football at the club and bringing in players he knows will suit this new approach. One of the big differences however was the scale of the overhaul that was required when each man took over at the club.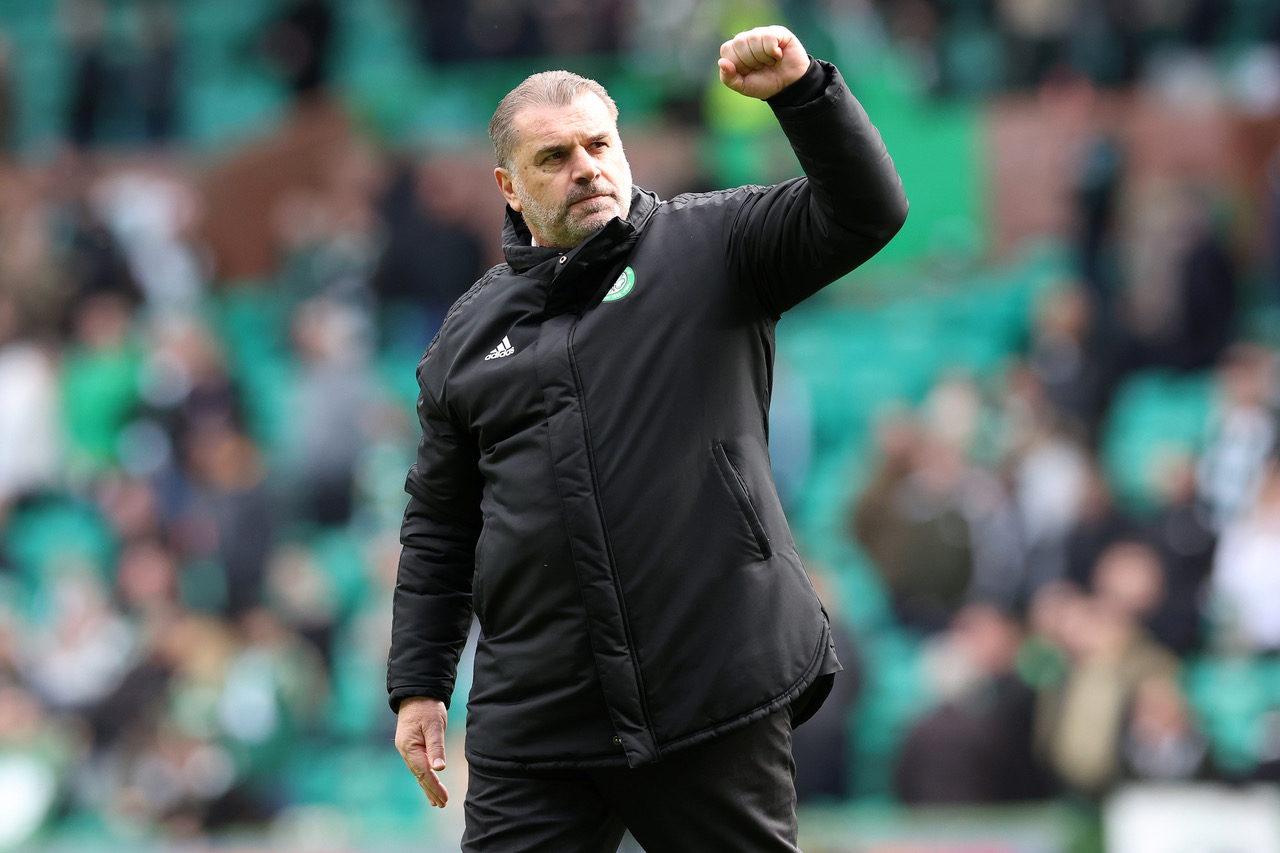 There can be know doubt that Ange Postecoglou had the greater task ahead in that regard, clearing the decks of the deadwood and players who no longer wanted to be at the club and replacing them with no fewer than 12 new recruits.
The Australian also had less money to spend and brought in players not many Celtic fans had heard of before from countries including Japan and Israel, as opposed to O'Neill who spent large sums on household names from the English Premier League such as Chris Sutton, Neil Lennon and Alan Thompson.
As Agathe said however, let's hope Ange Postecoglou's first season in charge ends with the same outcome as Martin O'Neill's and we are celebrating yet another treble come the end of May.
Conall McGinty
Now sit back and watch this…