YESTERDAY we had another look at an outstanding tribute on The Celtic Star from Niall J to to John Keane, who in early July 2019 announced his retirement from Celtic. The article outlined the significance of the role John Keane played in saving Celtic from administration in the dying days of the old Celtic board and just before Fergus McCann was able to gain control of the club, setting us on the course for a generation of domination that Scottish football has never witnessed previously.
Without John Keane that could have been a very different story indeed as it was this modest, humble man who stepped forward to help the club by depositing £1million of his own money into the club's bank account to save Celtic from administration.
If you haven't read the article on John Keane please do so HERE or by using the link below.
John Keane prevented Celtic's Fairytale becoming a Nightmare, "Administration was unthinkable" | The Celtic Star https://t.co/Upr4ynXB1T

— The Celtic Star Editor – INVINCIBLE (@CelticStarMag) July 7, 2020
Today we have an update on this story and it comes from someone who was there at the club at the time and heavily involved as a Director of Celtic. Tom Grant, who earlier this year supplied The Celtic Star with his own private set of photographs of the demolition of the old Celtic stadium and the re-building of Paradise as the 60,000 seated stadium that we all enjoy these days, sent us a message about John Keane that we'd like to share.
"Hi Guys, Enjoyed your article and Tribute to John Keane, I think you pretty much summed John up, he is a True Irish Gentleman in every way," Tom Grant wrote to The Celtic Star.
"He was always the one you could rely on to be honest, particularly with so many different characters and agendas flying around.
"He really did put his cash on the line when needed," the former Celtic Director confirmed.
"I count myself very fortunate to have been the recipient of his advice and friendship on numerous occasions.
"Boardrooms on a matchday were never complete without a chat with John and his son Mark. Both can be proud of their contribution to the history of our Club.
"Best wishes on your retirement Mr.Keane." Tom and Angelina Grant.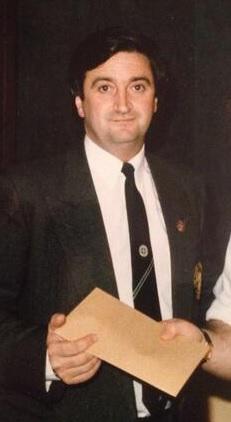 So there's the confirmation from a Director of Celtic at the time, that John Keane's gesture happened as Niall J outlined and confirms John Keane's status as one of the most important men in the long and unbroken history of Celtic.