Gordon Strachan done a fine job as Celtic manager and knows all about winning titles. The former Hoops boss, who won three league titles in a row with the club, has tipped has cap to Neil Lennon for going with two up front, and believes the change has brought the best out of Odsonne Edouard.
Strachan told the Daily Record: "You look at Edouard and you see a player at the top of his game. The way he's playing right now, he reminds me of Dennis Bergkamp with Leigh Griffiths as his Ian Wright. He's certainly looked a far better player with someone else around him."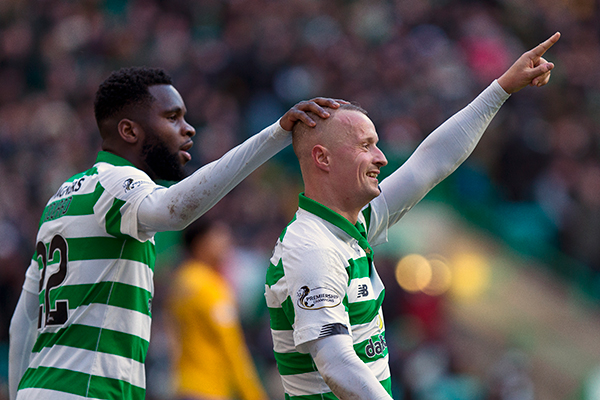 Strachan made the flattering comparison following Celtic's 3-1 victory at the weekend, a game in which both strikers were on the score-sheet. "That's where Lenny deserves a lot of credit because perhaps he realised he had a problem and felt he had to do something about it," Strachan said. "I wouldn't have the cheek to ask him if that was the case or not but he had just come out of two old firm games having watched his team being outnumbered by Rangers in the middle of the park. He's maybe gone away and thought about how he can change it and he's come up with a new formation and different way of playing."
The once Scotland national team manager knows all about the pressures on a Celtic boss, particularly after losing a Glasgow derby. Indeed, he continued on his praise of Lennon by saying: "That takes a bit of courage for a manager to do. You've got to make that change yourself and you know, when you do, it could go devastatingly wrong. But he's got this one spot on."
As The Celtic Star reported yesterday, the Hoops have been scoring at a rate of one goal per game more than they were last term. This statistic is in line with Strachan's closing remarks: "Look I'm obviously biased but I'm delighted for him at the same time because he's taken a very good Celtic side and he's made them even better. Some of the football has been as good as I've seen in the last 11 years or so, in other words, since I left the club."
Help raise money for Celtic Youth Development by joining the £1 weekly lottery and you could win up to £25,000 – just click on the photograph below to join. Lots of our readers have already done so and they're now doing their bit to help fund Celtic Youth Development that can deliver the stars of tomorrow and beyond. And you might even win a few bob too!