The signing of Matt O'Riley last week could be crucial For Celtic not only for the rest of the season and beyond but over the next week in particular. With Tom Rogic called up for World Cup duty with Australia and both Callum McGregor and Yōsuke Ideguchi picking up serious and long term injuries at 'ankle biting' Alloa Athletic on Saturday evening, the chances of the former MK Dons captain being thrown into the deep-end against Hearts, Dundee United and theRangers has increased considerably.
Ange Postecoglou was giving nothing away although the player selected for the media duties is usually involved – the last two being Greg Taylor who came in at left back against Hibs after doing the media conference and Carl Starfelt who wasn't rested against Alloa at the weekend after being selected for media duties ahead of the Scottish Cup tie.
Now it may well be that Celtic want to introduce the new Bhoy now that he's training with the squad but as we have seen with the likes of Starfelt himself and indeed Kyogo, Ange Postecoglou will not hesitate to play a new signing if needs must. Remember both those players made their Celtic debuts on the last visit to Tynecastle on the opening day of the season.
So perhaps there's a clue in Matt O'Riley doing the media conference today. Here's what he's had to say…
📺 Watch @mattoriley8's first media conference at #CelticFC below 🍀⤵️

— Celtic Football Club (@CelticFC) January 25, 2022
How are you settling in? Really well, yeah. From the first day everyone was very welcoming. I've got a chance to explore some of the city as well and I've liked what I've seen so far so, yeah, all good.
What are you going to bring to the team? I actually had a chat with him on the phone as well and he told me where I'd fit into the system. Hopefully I'll be able to (make an) impact in one of the number 8 roles in the team. I try to create when I'm on the pitch and try to make things happen whether it be through assists or goals but I just try to help the team as much as I can through creativity. It's probably my main strength – the rest will hopefully take care of itself.
Are you ready to go straight into action? I feel ready, yeah. If I'm called upon then I'm ready yeah. I've played enough games this season so I'm in a good place physically and I've had a few days of training with the boys so if I'm called upon I'll be ready.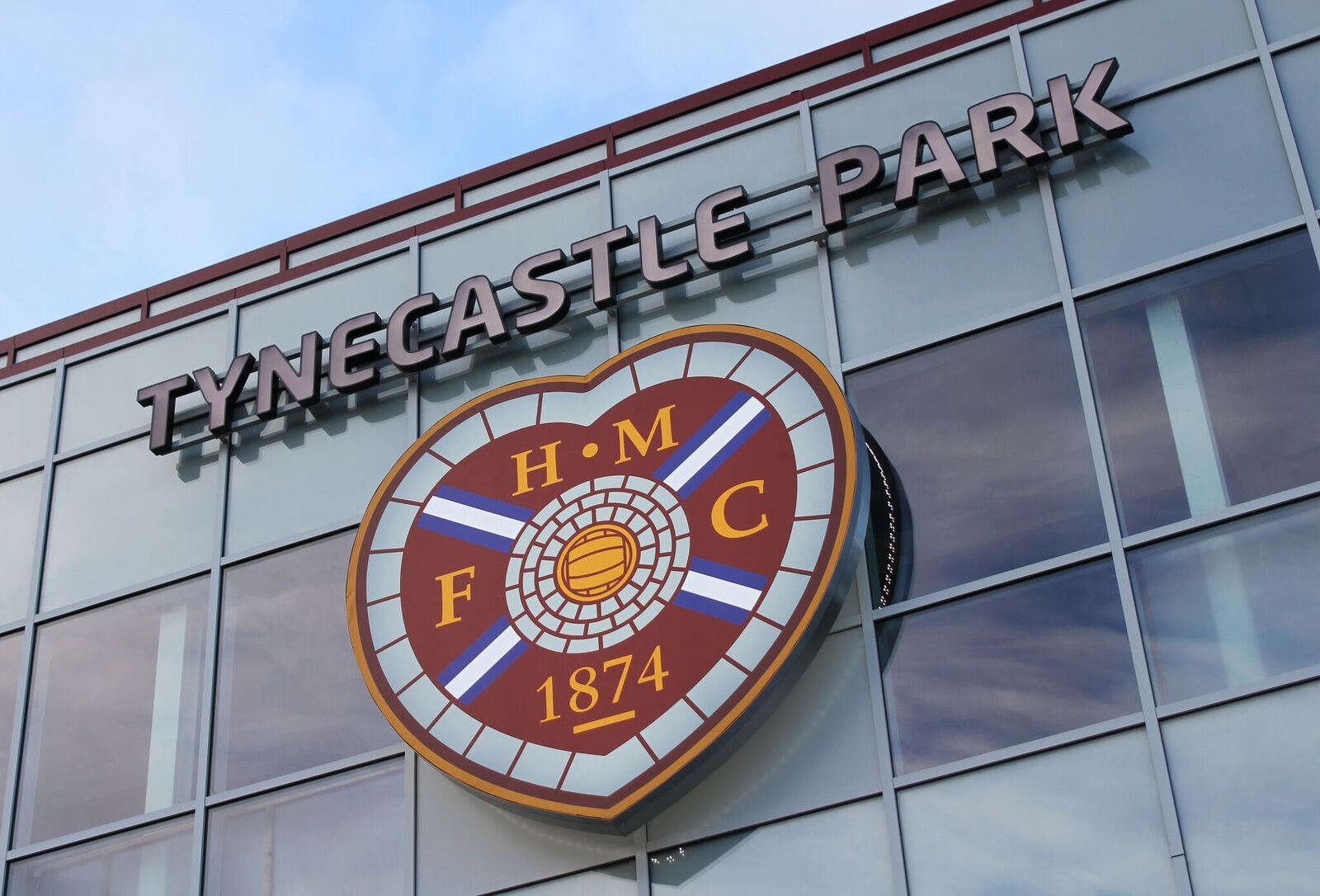 Has the manager said he expects to use you right from the start? I haven't had that direct conversation with him but I've been told by members of staff to be ready if needed so that's what I'm doing. I'm training well and preparing the right way as I always do.
With the injury situation might that free up a chance for you? It's not nice to see team-mates get injured but yeah it does potentially open doors for people like myself. If it happens it happens. I'll do my utmost to be ready and help the team. I feel ready to go physically and mentally.
How much did the call with Ange Postecoglou sway you to move here? I was already heavily interested just purely because it's Celtic. I just wanted to speak to the gaffer to see where I'd fit in with the club and the system. He sold it in about five minutes. He spoke really well and seemed very genuine. From the few days I've been here I've really liked the training sessions and being part of the club – so that phone call was just the tip of the iceberg for me.
🏴󠁧󠁢󠁥󠁮󠁧󠁿 | Matt O'Riley

Swansea boss Russel Martin has said new Celtic signing Matt O'Riley was in talks with Borussia Dortmund, Southampton & Chelsea before joining him at MK Dons.

Fulham were holding out for a substantial fee leading to no deal being agreed between the clubs. pic.twitter.com/3AQix1F2Ou

— Everything Celtic (@aboutceltic) January 25, 2022
In terms of your own ambitions, what do you see yourself getting out of coming here? It's a step up for me, naturally, but it's a step I'm ready to make. I want to try and play as many games as I can and influence the team, results and games as much as I can. I'm not afraid of the challenge. I'm ready for it and really excited to be here and get going. I'm no sure what the future holds – whether it be two, three years – but what I can say is I'm really happy to be here and hopefully we can win lots of trophies together.
Have you spoken to Peter Grant, Patrick Roberts or Stefan Johansen since joining up? Those are three people I haven't spoke to, which is quite odd. But I have spoken to Kevin McDonald, he sent me a message on Instragram. It's nice to have that support from other Scottish people. Russell Martin, the manager of Swansea (and ex-Rangers player), is my old coach and he sent me a nice message highlighting the importance and magnitude of the club and how ready I need to be.
What was it that attracted you to the club the most? It's a mixture of things. Of course, the size of the club and the ability to challenge for titles is definitely massive but also the style of play is a big one. It suits the way I play. I always said to my agents and family the next move I made I didn't want it to be to a team that didn't suit me as I felt this move was really important in my career. I wanted to go into a team where I'd fit in, in terms of the style, and hopefully here is a good place.
What are you looking forward to most about playing against other teams in the league? It's a new challenge. We're a massive club so all the other teams are going to really want to beat us. Against Hearts, the atmosphere is going to be hostile. It's just stuff like that I'm really looking forward to. I got a taste of it in England but with a club this size I'm probably going to get it even more. So that's the things I'm most excited about – the atmosphere, the fans, those kinds of things.
Honoured to be joining @CelticFC
Huge club which I'm truly grateful to be part of! Really thankful to everyone who made it possible. Looking forward to playing in front of such an incredible fan base & can't wait to meet you all🍀 pic.twitter.com/5E0X8AXIKj

— Matt O'Riley (@mattoriley8) January 20, 2022
Has Russell Martin mentioned anything about what you might be in for? When I was at MK Dons he spoke to me about it (the Glasgow derby) and said it was one of the craziest games he'd been involved in. So, in that sense, I'm really excited for it but we've got Hearts tomorrow so I'm not thinking much about Rangers just yet though it is a game I'm looking forward to definitely.
What do you know about the style of play in Scottish football compared to what you're used to? I try to speak to team-mates about the different teams and what the levels are like, etc. because I haven't really got the chance to watch a lot of it purely because Scottish football isn't shown that much in England in general. I only really got to see Rangers-Celtic which is obviously a good standard of game because it's two big clubs but teams such as Dundee United, or teams like that, I haven't really had a chance to watch them so I'm not sure what to expect. All I know is that we can only control what we do so I'm sure if we're at our best we can beat anyone.
Not hard to see why Ange would want Matt O'Riley in his team; his pressing and bursting runs into the box are perfect for an Ange No.8, but his range of passing is what excites me – can only benefit our strikers!

Dare I say it, seems another Tom Rogic type?

Video [@MKDonsFC] pic.twitter.com/mJWlW3ygmJ

— Ciaran (@ciaranforemann) January 19, 2022
How would you describe yourself in terms of your game? I think I'm a creative midfielder who likes to get on the ball and make things happen. If, for example, we were under the cosh – which I don't see us being much in this league in general – I feel like I'm able to step up and receive the ball in tight areas and take responsibility in that sense. I'll do my best to create on the ball and off the ball lI'll work as hard as I can to win it back for us.
What do you make of being at a club like Celtic so far? It's definitely different to what I'm used to – the facilities, the amount of staff in the building. My first day in Glasgow I was viewing apartments and I seen like seven blokes running towards me for pictures and stuff so that's definitely a change in terms of fans and support. It's going to take some getting used to but it's really cool that the city is so together and behind the team.
Were you fit enough to outrun them when they came after you? Not really, to be fair, they gave it their all! But they were nice guys and it was just really cool to have that kind of support.
Watch Matt's Media Conference from this afternoon…