Today marks the anniversary of exciting times for Celtic in European competition. Few could believe it, when Alan Thompson scored a diving header in Germany to give Celtic a second half lead over Bayern Munich. Yet, that's exactly what happened, on this day 18 years ago, in the UEFA Champions League.
The Hoops ultimately lost the game 2-1, but the home side didn't register their winning goal until the 86th minute. In that sense, the Bhoys could be proud of going toe to toe with Europe's best, as they so typically did at that time, whether in Scotland or abroad. Following on from the UEFA Cup Final a few months earlier, these were really great days for the club – the like of which had not been seen since the 1970s.
Europe is the stage on which this incredible institution belongs, and competing at that level has provided incredible memories for the support. Talking of which, over 5,000 Celtic fans made the trip to Germany back in September 2003… one can even be seen in the Bayern end, just behind Thommo as he put the Celts in front (cover photo).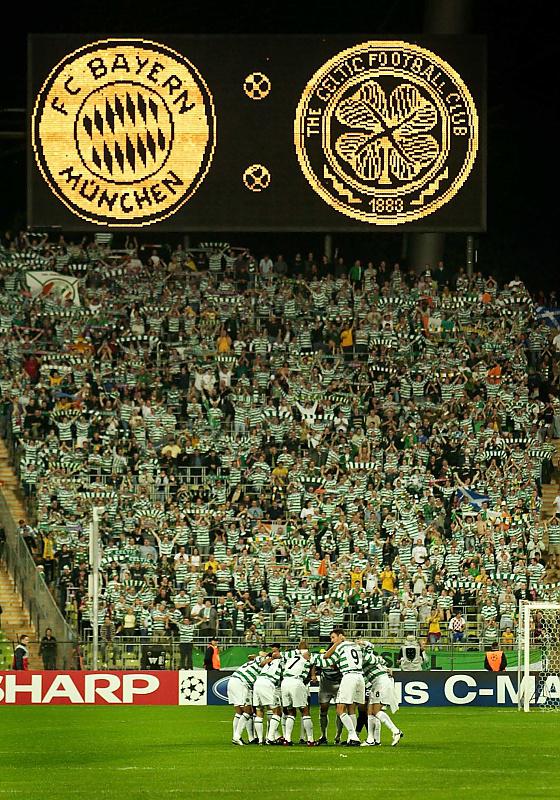 Highlights of the match can be seen below. Wonderful, if bittersweet, memories to reflect on!