Listen to this nonsense from the bitter loser Robbie Neilson after last night's match was settled by a Kyogo goal that the Sky Pundits other that Kris Boyd could not say that it was on or offside. Neilson's team, you will remember beat Celtic on the opening day of the season thanks to a wrongly disallowed Celtic goal for offside, referee Bobby Madden failing to send off Halliday for a horrendous tackle on Celtic captain Callum McGregor and a Hearts winner scored from a free kick that should never have been awarded…you forgot about all that Robbie?
🗣️'We didn't get beat by Celtic, we got beat by poor decisions from the officials' – Robbie Neilson

🗣️'If anyone thinks the ref decided that game they're watching a different game to what I am' – Ange Postecoglou

Watch both manager's reaction to tonight's game⤵️

— BBC Sport Scotland (@BBCSportScot) December 2, 2021
'And I want to say that we won the game at Tynecastle fair and square' 🤡 https://t.co/i6qQFKkzpW

— Jack Maguire (@JackDMagi) December 3, 2021
🔊 "There were a few decisions there that were a wee bit strange… we need to come here and play doubly well to get the points".

Robbie Neilson is unhappy with the officiating in Hearts' 1-0 loss to Celtic. pic.twitter.com/ALzhhCll69

— Clyde 1 Superscoreboard (@ClydeSSB) December 2, 2021
Ange was having none of that though, speaking on BBC Sportsound…
"It was a game with a fair bit on it which is great, it's what you want for the supporters.
"We were just missing being more ruthless. At 1-0, the opposition are always in it but I think Joe [Hart] only had one save to really make, we defended very well I thought.
"On another day we'd take our opportunities and make the scoreline more reflective.
We're going to have to break down defences at times but if teams want to get aggressive we have to move the ball quickly.
"That means the ref's on three points, he's still bottom of the league," Ange's response when told about Robbie Neilson's remarkable take on last night's game.
"If anyone thinks the ref decided that game they're watching a different game to what I am, l think we should have won by more goals, that's my analysis. He has his analysis, he can communicate it the way he wants, I'm communicating it the way I want.
"Ralston is probably the one that is the most concerning. For him to go off it's probably something significant.
The plans for January haven't changed one bit though. The plans are to bring players in." – Ange Postecoglou on BBC Sportsound
Ange knows the craic💪🍀 pic.twitter.com/aLIhRlkPCX

— The Parkhead Faithful (@TheParkheadF) December 2, 2021
Here's the goal that was wrongly ruled out for offside back at the end of July, strangely not mentioned at all by the mainstream media and a perfect example of what Celtic benefits from having such a strong and vibrant Celtic Fan Media…
Ange Postecoglou interview on BBC Radio Scotland after the game
Q – "Robbie Nelson said the ref won that game"

A – "If you think the officials won that game, you were watching a different game and if you think that then he's bottom of the league on 3pts" #Celtic 🇮🇪🍀🏴󠁧󠁢󠁳󠁣󠁴󠁿💚 👏

— Joe Miller (@joe_averagejoe) December 2, 2021
Robbie Nielson giving it the 'I'd be jailed if I said what I want to' patter (re referees) should remember Celtic had a good goal called offside at Tynecastle in August which was clearly not offside. Didn't hear him complain about officials them. pic.twitter.com/3vmU0gJEh2

— Lisbon Lion (@tirnaog_09) December 3, 2021
Here's what supporters watching on Sky Sports have to put up with…incidentally this tweet is from The Celtic Way, the Celtic supporter not those imposters from the Herald/Glasgow Times dressing their content up in Celtic Fan Media clothing and charging Celtic Supporters for it, edited by the former Daily Record Rangers blogger and a sister title to Rangers Review…
All joking aside this is embarrassing. Hes there to provide analysis, not a "blue tinted bias" as he readily admits in the video.

Sutton acts the cunt like this aswell but never goes so far as to compromise the impartiality of his opinion like this.

Absolutel dugmeat viewing. https://t.co/dD9DDN1FmN

— The Celtic Way (@TheCelticWay3) December 3, 2021
Utter cockwomble. Should be taken off Celtic games such is his utter hatred of Celtic. @ScotlandSky it's as clear as day. Get Tom Boyd for Sevco games to even up the bias. Better again take the contract off @ScotlandSky and let proper pundits comment https://t.co/PlG3ru1mmt

— Phelim Warren (@Freewheeler12) December 3, 2021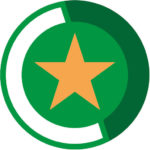 If you fancy helping out The Celtic Star, please click on the SUBSCRIBE button on our You Tube channel, which we're trying to get to 1000 subscribers this week. From a standing start a week or so back we've reached 800 now so just another little push and we're there…your support is greatly appreciated and remember the content you get on here is FREE!