Celtic head for Tynecastle tonight to face a newly promoted Hearts side and a club still smarting from the perceived injustices of their relegation from the Scottish Premiership in season 2019/21.
Whatever way anyone views what was ultimately a fair decision to relegate the Edinburgh club, you can be guaranteed there will be an added incentive amongst those at Hearts to start the season by defeating the club who they believe had a strong political influence within the SPFL, to end that season early claim Nine-in-row and ultimately send the Gorgie side through the Premiership trapdoor as a consequence. As such even with a vastly reduced capacity in Edinburgh tonight Celtic can expect a vociferous welcome.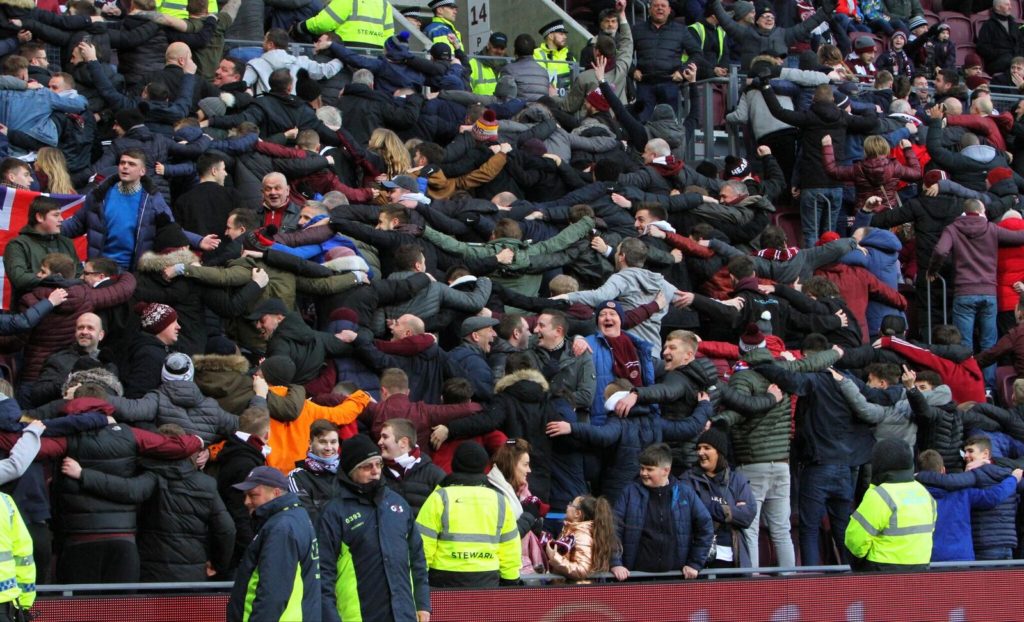 In the end Hearts spent a solitary season in the Championship last term finishing 12 points ahead of second-placed Dundee as they won the title and promotion with an element of comfort.
From a glance at the stats, you'd draw conclusions that with both the best attack and defence in the division – they finished with +39 goal difference vastly superior to both Dundee and Raith Rover's +9 – Hearts went through the Championship like a hot knife through butter, and to an extent they did, however there was a degree of discontent despite the comfortable passage back to the top flight.
Hearts fans are a grumpy bunch at the best of times and despite Robbie Neilson entirely achieving his objectives there were still grumps and groans as to the standard of football on show, perceived notions that Neilson was too defensive in his outlook and that there was little football of note on show.
It is tempting to say that particular division should be approached with a horses for courses approach to the beautiful game but then I wasn't paying for a Hearts season ticket and watching it on a laptop, as such if Hearts fans think they got a raw deal perhaps they are right.
One thing that won't have changed this season however is Robbie Neilson's approach to football. He was a functional defender in his time, crude in the challenge and direct in his play, his team mirrors his playing style now and if Hearts fans expect anything to change as the club looks to stabilise in the top flight this season some will be in for a shock. As such if Celtic get their heads in front tonight the warm welcome afforded to the Celtic travelling party may well turn on their own dugout rather quickly.
At this stage of the season, it is often difficult to get a handle on how the opposition might play, however Hearts have played a few games so far in the League Cup. So far, they have registered clean sheets in all four games played against Peterhead (2-0), Cove Rangers (3-0), Stirling Albion (2-0) and Inverness (1-0) and it is no surprise to see the main goal threat comes from Liam Boyce having scored in three out of the four League cup ties. However, to be fair they have had five different goalscorers alongside Boyce so it is not entirely a case of stop Boyce and you stop Hearts, but if we can nullify that particular threat, it would go a long way to blunting our opponents tonight.
From a tactical perspective Hearts played the first three league Cup encounters playing with a three-man defence, operating a 3-4-3 against Peterhead and Cove and a 3-4-2-1 against Stirling.
Against Inverness that changed as Neilson moved to a back four and played a similar style to Celtic operating an attack minded 4-3-3 formation.
Was that shift with Celtic in mind? Possibly but in truth unlikely. If Hearts simply match the Celtic formation Celtic's attacking options and quick passing ability are likely to be Hearts undoing, yet not operate a back four and Celtic's wide players could have a lot of space in which to operate.
Given however the success FC Midtjylland had by changing formation to a three-man defence and using their wide midfielders to double up with their wide forward players to create an overload on Celtic's full backs, particularly down Celtic's right-hand side, then Robbie Neilson not only has a blueprint, he also has a team who have already played most of their games with a similar tactical approach to the Danes.
It is also a system where the wing backs can drop deep defensively out of possession to create a five-man defence and as such I think a 3-4-2-1 may be the system Neilson operates tonight. Having two midfielders narrowing behind a striker such as Boyce, likely to be ex- Celt Mackay Steven and Ginnelly on the other side, will also allow them to press not so much Celtic's back four but certainly allow scope for Ismaila Soro to be targeted as Celtic build from the back and have enough manoeuvrability to also cover Celtic's full backs if the ball is recycled wide.
Hearts will fancy their chances of scoring tonight. Even without the necessity of Ange Postecoglou having to play a ridiculously young and inexperienced backline so far this season Celtic have registered just 14 clean sheets from 34 away games over the past two league campaigns.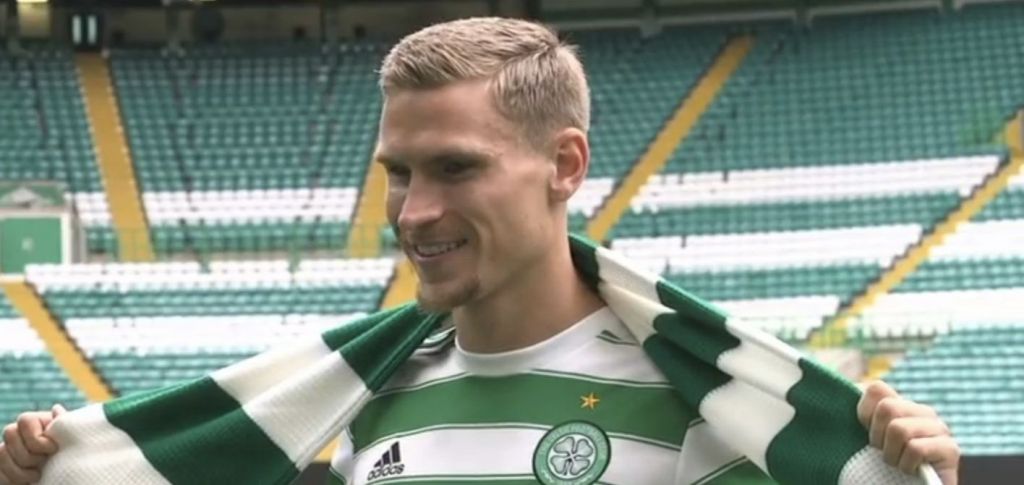 Now we have a change as the steadying influence of Carl Starfelt, expected to make his debu,t arrives to shore up the backline. Celtic will now feel they have a defender who can organise a back four, is comfortable holding a high line and capable of defending the space in behind. If he has the pace he's told us all about it may be harder now for Hearts to counter attack on Celtic with as much ease as others have managed up to now.
Celtic's advantage tonight will be their ability on the ball. Outside Hearts front three there is little creativity, they are big and strong but immobile. If Celtic can operate at a high tempo, they can pull Hearts midfield out of position and utilise the space in the wide areas to feed Edouard or cut the ball back for McGregor and Turnbull creating a three on three on Hearts central defence. That tempo will need to be maintained however as dropping that off for any significant periods of the game, or any tiredness creeping in – a concern after the extra time exertions of Wednesday night – and Hearts will impose their physicality on Celtic in the middle of the park.
Heart may well come out the traps flying tonight, but if Celtic counter that by simply keeping possession and frustrating their opponents, within the first ten minutes Hearts will drop back to old habits and defend deep – and likely they will be instructed to do so from the bench. If so, Celtic have more than enough to ability to press high and pass the ball quickly, spaces will open up and we simply need to be clinical when opportunities arise.
If Celtic's front three are Christie, Forrest and Edouard there is enough of a goal threat to leave Tynecastle with a couple of goals to spare. Even with Craig Gordon in the Hearts goal there is enough firepower in this Celtic side to give the former Celtic 'keeper a busy night and quieten that Hearts support with a chip on their shoulder.
Niall J