RONNY DEILA has spoken to the newspaper that broke the story at the weekend that Arsenal had come back with a second bid, this time for £25million for Kieran Tierney. The saga has moved on this then, Celtic have rejected the new offer for Tierney which was NOT for £25million at all, the Gunners wanted to pay up their offer of £18million with the rest included as unattractive add-ons for Celtic.
Latest Arsenal offer to Celtic for Kieran Tierney was £18m plus £7m in add ons. Rejected by Celtic

— Kaveh Solhekol (@SkyKaveh) July 15, 2019
The message from Celtic is clear. The bidding starts at £25million – anything else is merely time wasting.
But Ronny's interview with Scottish Sun on the supposed £25million bid from Arsenal for KT is still worth taking at.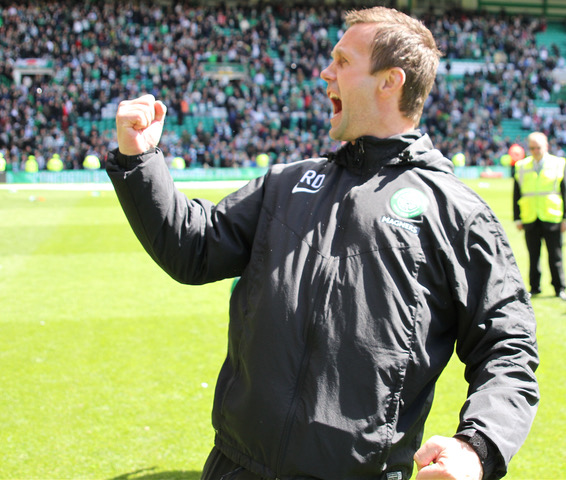 "I see there is a £25m deal on the table from Arsenal. When it gets to that kind of money for Celtic then it is hard to say 'no', Ronny said. They never pointed out the actual situation regarding the £18million bid that had already been rejected by Celtic.
"When I think about Celtic, of course, I want him to stay. But at the same time I understand he has had a fantastic career at the club already and to develop he needs to go to the next stage.
"But I believe he will return to Celtic one day in the future. I am sure of it. Right now it's a lot of money for the club and if he leaves he goes as a big, big player in the history of Celtic.
"If he takes the next step then, for me, I think it's the right one. But one day he will return to give back to Celtic. He loves Celtic and will finish his career at Celtic, I am sure of that."
Ronny gave a 17 year old Kieran Tierney his Celtic debut and started his remarkable story as a Celtic Star.
"Right from the beginning, people didn't want to play against him on his side because he was so aggressive and strong. I remember Jamesy didn't like it very much and would move to the other side. I could understand it because Kieran was very physical. He was just a very special player right from the beginning," Ronny said.
"People asked me about bringing him into the team at a young age but it was an easy decision because he was too good. I could see in training he was at the level to play so we had to bring him in. I didn't doubt at all that he would take his chance. He was ready.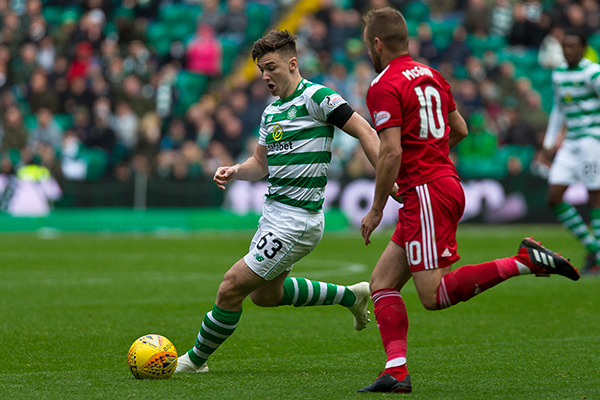 "At the beginning he was on the bench and I could always feel him looking at me. He'd have his shinpads on, ready to go. Some players these days have nothing on — no shirt, shinpads or even boots — and they take five minutes to go on. It's crazy!
"But Kieran never wasted time, he wanted to use every second he could get to take his chance out on that pitch — young players can learn a lot from Kieran. He had all his strip on, looking at me all the time.
"I could see the motivation in his eyes to get on and take his chance. But it was an easy decision for me because he was too good not to play. But the best thing about Kieran, of course, is his attitude. He has an unbelievable desire to learn, desire to train and desire to win. He wants to be the best man in every training session. He wasn't normal, in that way,"  the former Celtic manager said.
Ronny also had a hand in moving a teenage Tierney from a winger to a left back.
"Kieran always had a good physique. For a kid of his age it was not normal. He was quite big, like Virgil van Dijk, unbelievably quick and strong with very good stamina to get up and down the sides.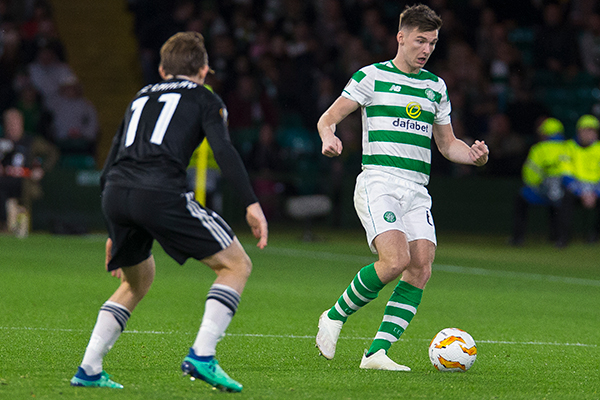 "I saw him as an old-fashioned defender because a lot of full-backs these days are very good offensively but not so good defensively.
"But Kieran was fantastic one-v-one in defence and at the same time could get up and down the touchline, so we saw early that he had something special. At that time he was suffering with some injury problems with his calf. The physios were taking care of him to build his strength.
"He was playing left-wing in the second team but we felt that he was always going to play full-back. I felt that was his position, not a winger. The second team played Kieran as a winger because they had an okay left full-back. The team was better when the two boys played.
"But I said that it was stupid and that I didn't care about whether the second team was winning or losing. That wasn't the most important thing. What was important was playing the best players in their best positions, so that's what we changed and Kieran was happy with that, it wasn't a problem for him.
"So when we moved him into the first-team training sessions he was always at left-back."
Ronny's summary provides an interesting assessment and perhaps illustrates how Brendan Rodgers perhaps over-used players like Kieran Tierney, to their own detriment.
"Kieran is pure class. If you look at all the money that gets spent in football now, £25million for Kieran Tierney is good value.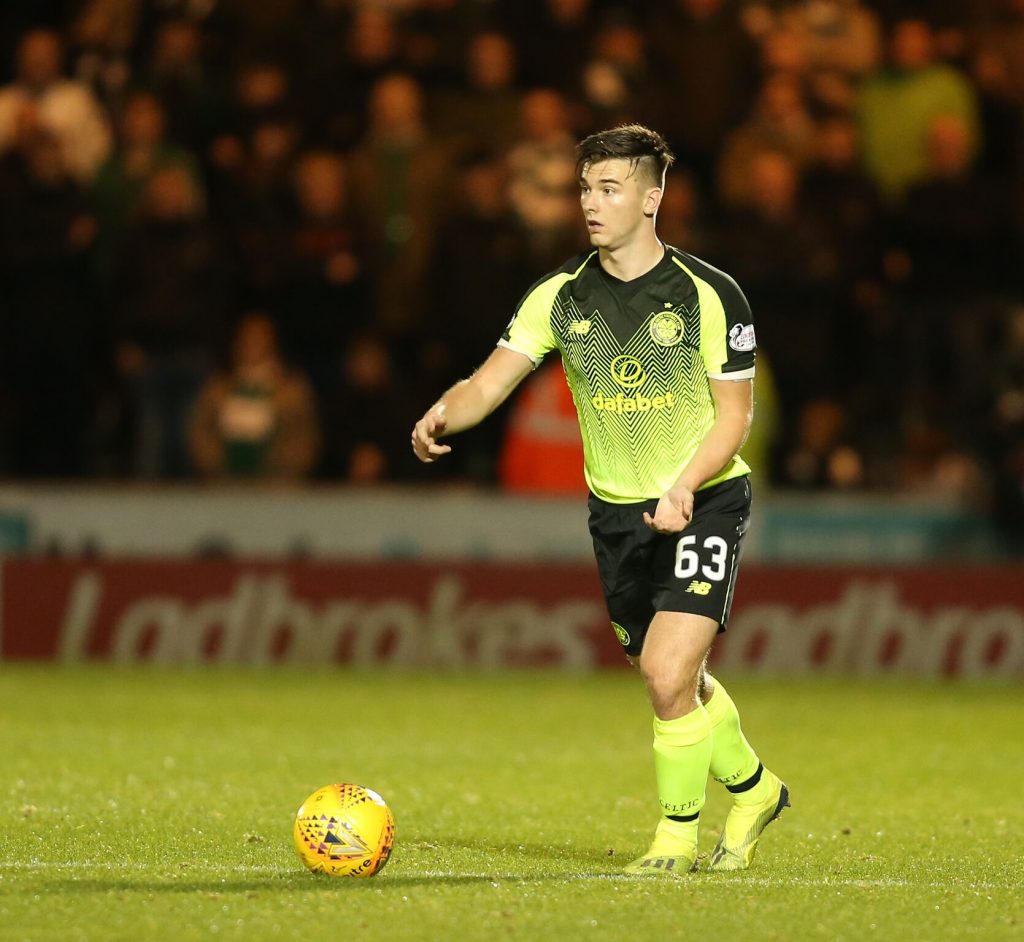 "My biggest worry is with his injuries. Kieran needs to be taken care of in the right way. That's the only thing that can stop his career from going forward, injuries. I  know he works with guys outside of the pitch and he does all the right things, but if you get long periods with injuries then you lose something.
"At the time I was at the club we worked really, really hard with Kieran. At the beginning he couldn't play more than 45 minutes before his calf would stop him. In the end he could play more but he always has to work on that.
"He needs professional help with people close to him all the time to get the right training and the right load. Because if you just put him in for 90, 90, 90 all the time then he will get setbacks. He needs the right rhythm again.
"But with Tierney it's not about attitude. He always wants to play and be the best. With him it's about holding him back instead."