Scottish Cup Semi Finals v Rangers
Eight of these semifinals were against the club no longer with us, two against the club found by Charles Green in the summer of 2012. For simplicity we will simply refer to the both clubs as Rangers.
1. 1892 Celtic 5 Rangers 3
2. 1900 Celtic 4 Rangers 0, after 2-2 draw
3. 1905 Celtic 0 Rangers 2
4. 1925 Celtic 5 Rangers 0
5. 1960 Celtic 1 Rangers 4, after 1-1 draw
6. 1992 Celtic 0 Rangers 1
7. 1996 Celtic 1 Rangers 2
8. 1998 Celtic 1 Rangers 2
9. 2016 Celtic 2 Rangers 2 (Rangers won 5-4 on penalties)*
10. 2017 Celtic 2 Rangers 0*
*Charles Green's Rangers. All photographs are from last season's semi-final.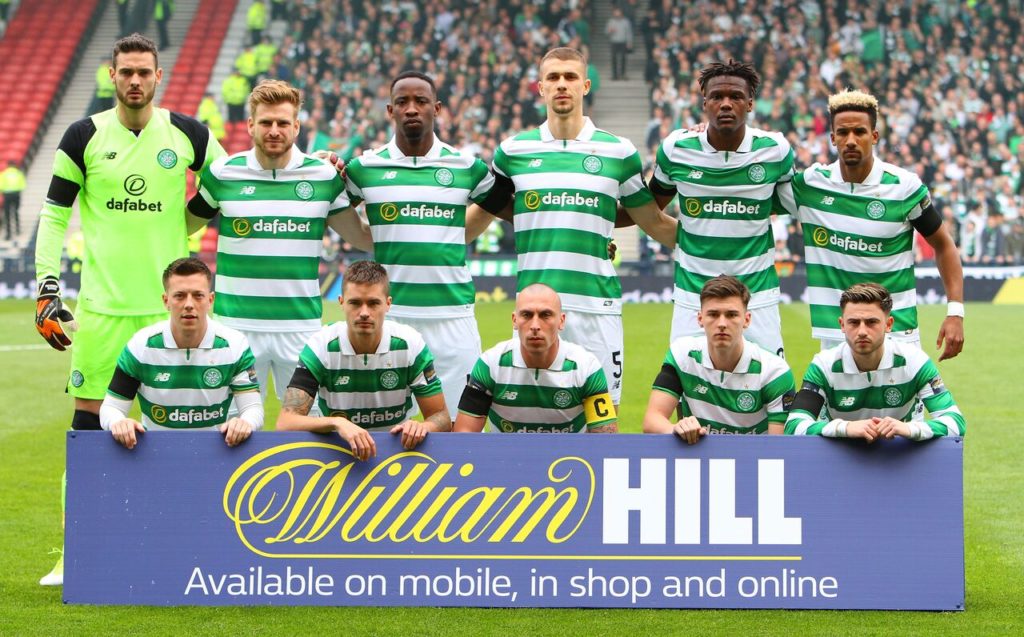 It is remarkable how seldom Celtic and Rangers have met in the semi-final of the Scottish Cup. Ten times since 1874 is not a huge number, given how successful the three clubs have been in reaching the latter stages of the cup. There have been many years of course in which one of other of them has failed to reach that stage.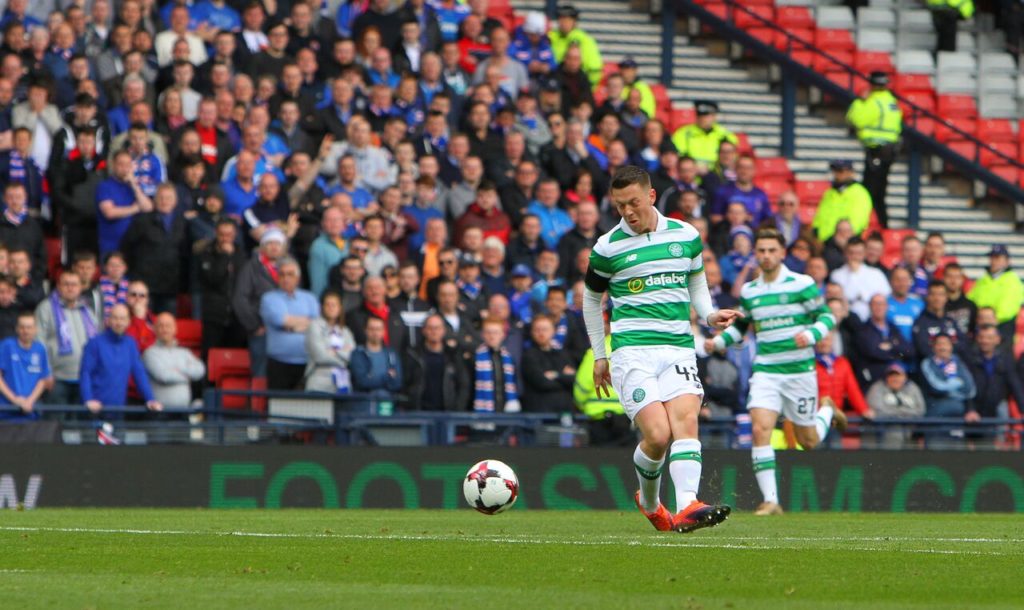 Rangers in particular fell out of love with the Scottish Cup between 1903 and 1928, and between 1981 and 1992, and Celtic, although more successful than Rangers in the Scottish Cup over the piece have nevertheless had more than a few shockers at early stages – Arthurlie 1897, Inverness Caledonian Thistle in 2000 and Clyde in 2006 spring to mind.
In addition, there was always the perception that if Celtic and Rangers were both in the semi-finals, they would be kept apart for the final, that Rangers ball the SFA use in the hat, has allegedly been known to burn fingers. Such allegations are difficult to prove, but it had been noticeable that since the draw has been done openly on television, the two of them have been paired more often at the semi-final stage than previously!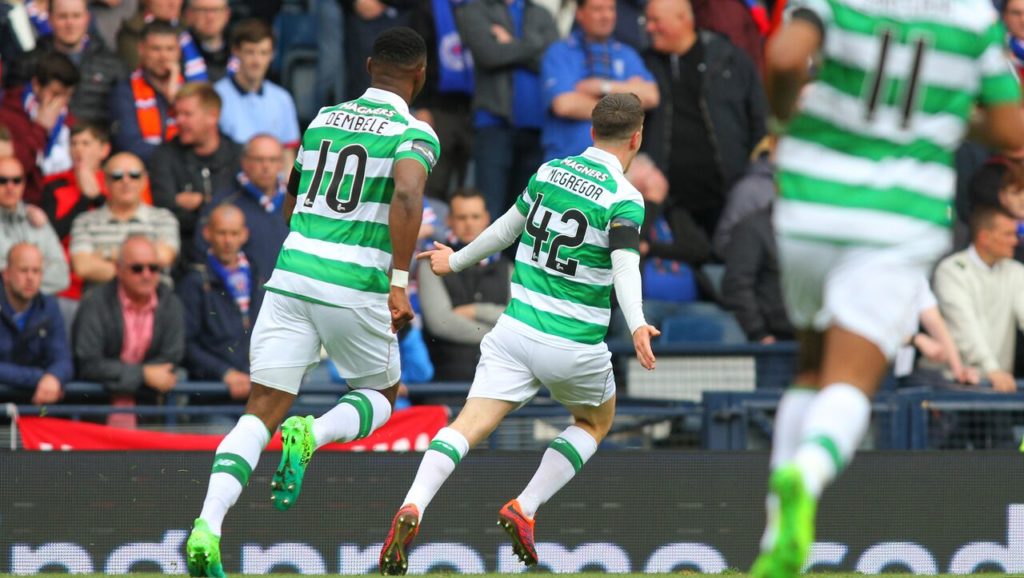 The Rangers clubs are winning 6-4 at the moment, but part of that is due to the 1990s, an era in which Rangers' integrity must always be questioned by the historian of Ibrox history, and in any case, they were all narrow odd goal affairs with that rainy night on 1992 a particular pain to recall.
No less painful is of course 2016 when missed chances during the 120 minutes and then the agony of a penalty shoot- out blew time on the reign of Ronnie Deila.
And those of us who seem to think that adverse refereeing decisions are a new phenomenon should recall 1905 when the great Jimmy Quinn was sent off even when the honest Rangers defender Alec Craig pleaded on his behalf.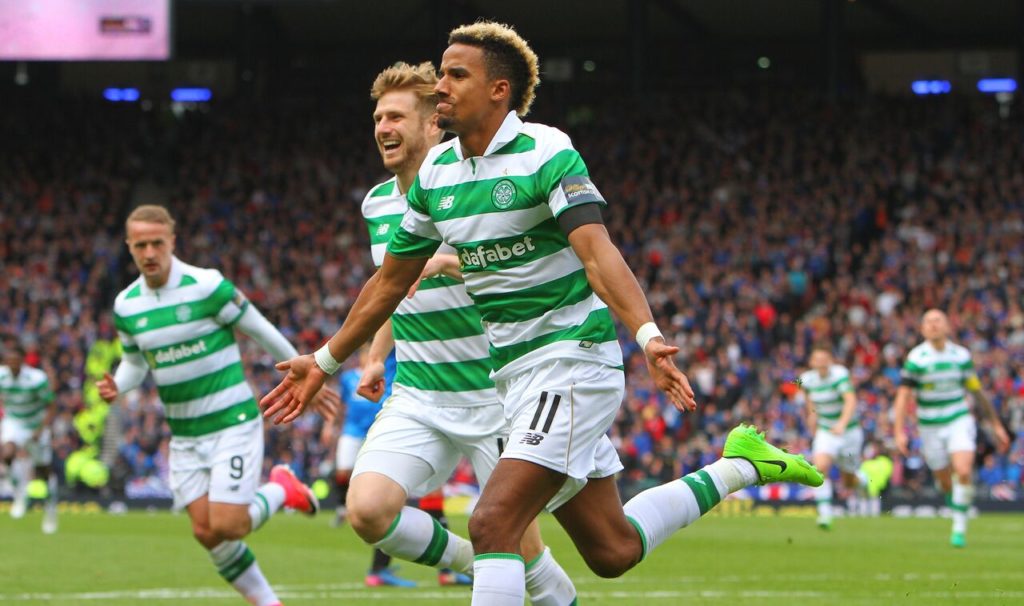 There are happier semi-finals as well. 1925 saw the mesmeric Patsy Gallacher at his best, as Celtic delivered a 5-0 thrashing to Rangers in a triumph that was as comprehensive as it was unexpected in front of the first six-figure crowd for a game in Scotland other than the Scotland v England international. This triumph was much sung about for the next 40 years, and showed that the "Hello, Hello" motif was not the sole prerogative of Rangers…
"Hello, hello, we are the Tim-Alloys
Hello, hello, you'll know us by the noise
We f***ed the Rangers in the Cup, 'twas great to be alive
Not one, not two, not three, not four but five!
And of course, following the famous event of October 1957, Celtic fans were not slow to add on "and six" and "and seven" but that was of course in the League Cup.
And then we go back to the days of Sandy McMahon and Johnny Campbell for the triumphs of 1892 and 1900, and we had the last laugh last year when Callum McGregor and Scotty Sinclair (with a penalty) did the business.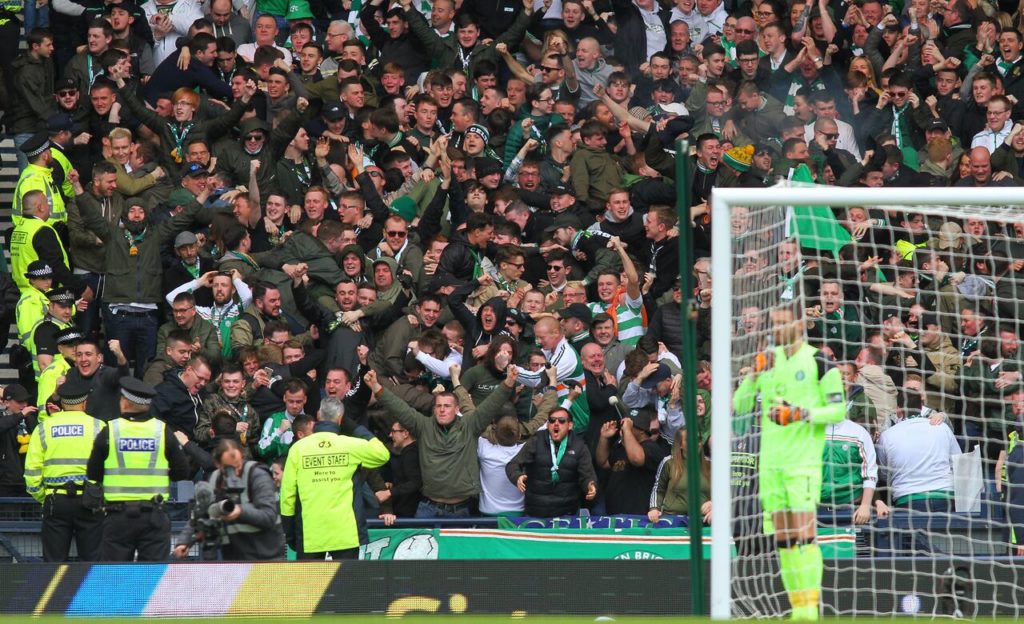 It is a fact that on each of the four occasions that we beat a Rangers in the semi-final, we went on to win the Scottish Cup, beating Queen's Park in 1892, and the again in 1900, Dundee in 1925 and Aberdeen in 2017.
Those lyrics to THAT song reminds me of another that used to be sung on our bus…no need to tell you the song either…
Sure it is old and it is beautiful
And the colours they are fine
But it's not what you are thinking of
It's the Buckfast Tonic Wine!
I'll get my coat…