Jamie O'Hara sparked a debate with comparisons between Scottish clubs and their English counterparts. When appearing on TalkSport, the former Spurs midfielder said that the Bournemouth job is bigger than the Rangers one.
The mega-money of the EPL, where clubs like Bournemouth can go from the bottom tier to paying players £100,000 a week thanks to the TV cash, is a world apart from the SPL these days. However, Henrik Larsson  insists his Celtic side under Martin O'Neill would not just have held their own in the English game, but they would have been competing right at the very top of it.
Larsson won the most coveted trophies in world football with Barcelona and Manchester United. He knows what top level football is all about and is convinced that Celtic could have dined at that top table when he was at the club.
Speaking to the Football CFB podcast, which is out on Monday, Larsson has a blunt message to anyone who suggests his Celtic team could even be talked about in the same breath as some of so-called bigger clubs down south.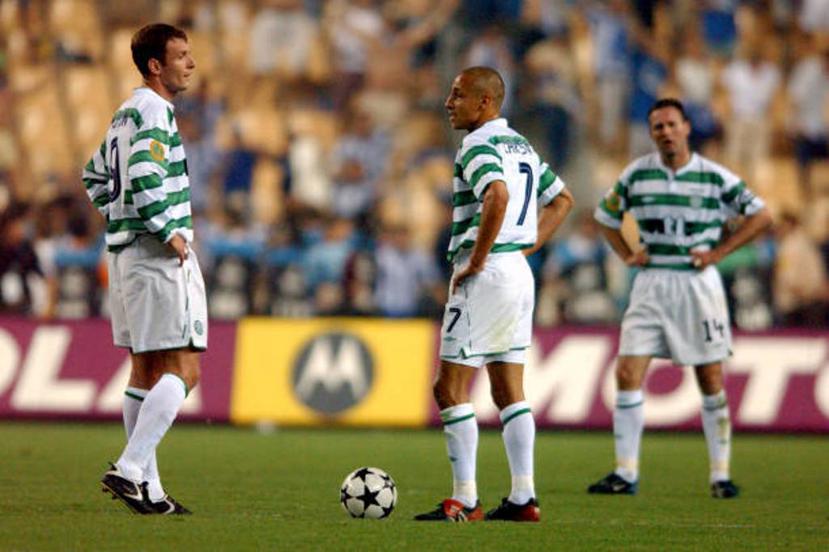 He said: "Where would that team have finished in England? Top four. Without a doubt."
The King of Kings points to the famous UEFA Cup run in 2003, when Celtic took on some of the best England had to offer and left them eating their words. "Men against boys" was how Graeme Souness described his Blackburn side's first leg draw in Glasgow. He was very quiet after O'Neill's side destroyed them in the return south of the border.
In the quarter-final that year, a Liverpool outfit that included Steven Gerrard, Jamie Carragher and Michael Owen were tipped to breeze past the Scottish champions but instead got beaten on their own patch.
Larsson took great delight in giving it to the English teams back then, even if his heart still aches at the fact the Hoops didn't eventually lift the trophy.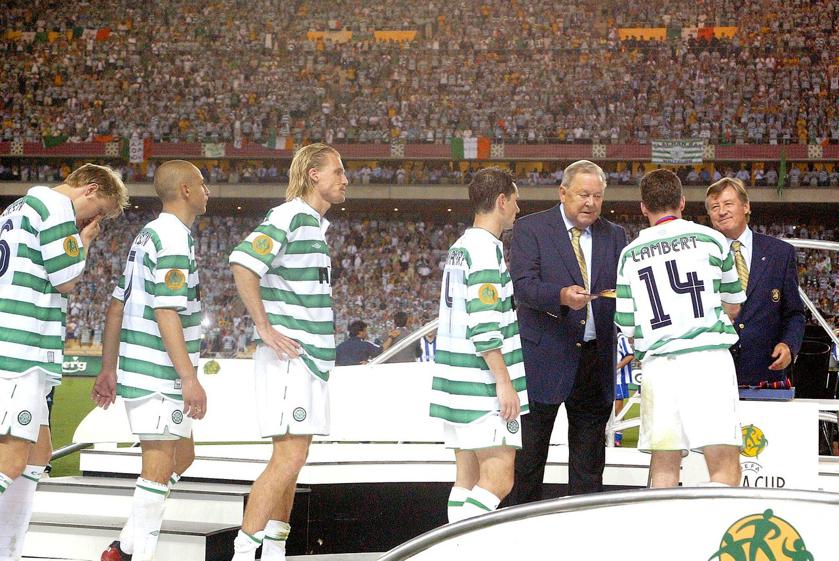 He said: "We beat Liverpool, Blackburn, we beat a lot of good teams in that run. We played as well – or even better – than a Porto team that went on to win the Champions League so it showed just how strong we were. There were about 15 internationals in that squad – important players for their countries. I think a lot of people tend to forget we had a really strong squad. Unfortunately we didn't manage to win the big final. That would have been the icing on the cake for that squad."
Larsson scored two headers in the UEFA Cup final, but the loss haunts him to this day, despite having lifted the Champion's League with Barcelona. Henrik said: "Obviously I thought about it for many years. At the same time, you have to get on with it, but winning that medal and being able to share that with the fans and my teammates would have been a dream come true. Fate wanted something else. It just shows what a team we had and how good we were."