SCOTT BROWN is anxious to see the ducking and diving in the transfer dramas between Celtic and Hibs come to a conclusion and hopes that will mean he will be welcoming the Celtic supporting midfielder into the Parkhead fold sooner rather than later.
"John is fantastic. Everyone knows how good a player he is. Whatever happens will happen," Broony said.
"I was in John's situation a good few years ago, so I know how he is feeling. He is still a Hibs player and has to continue doing what he is doing.
"He just has to take a back step and let the clubs deal with it. He just has to carry on with what he's doing because that's why clubs want to sign him. He is a top quality player."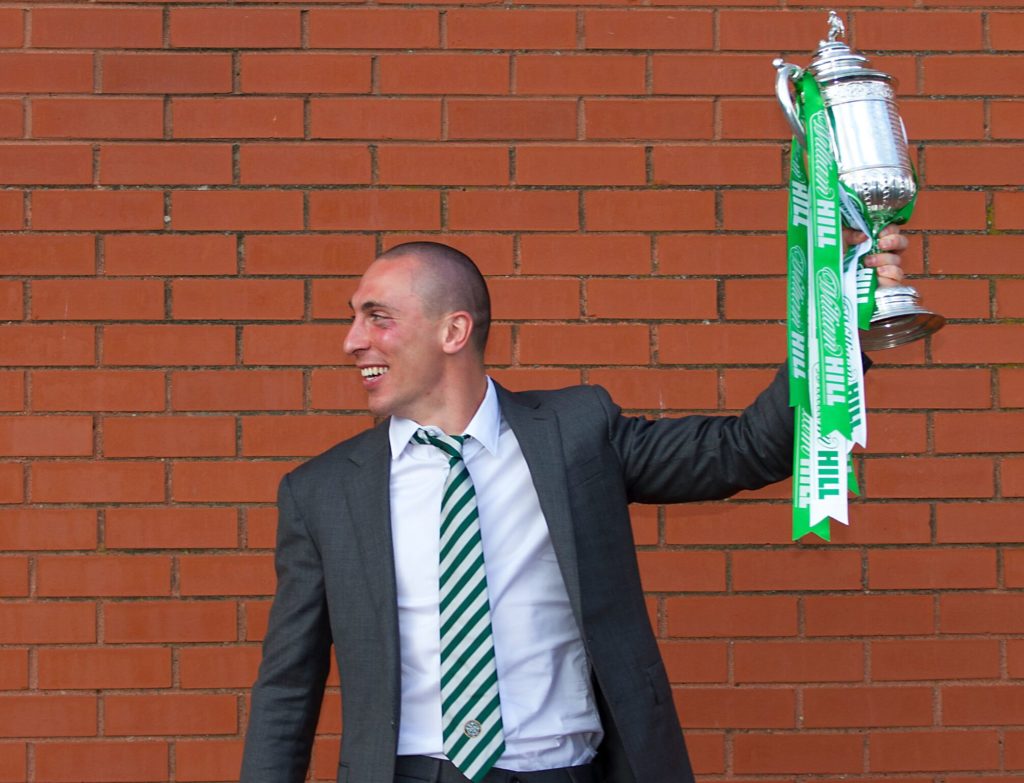 And Broony, when asked if he's been in touch will McGinn recently revealed that he's been sending him one or two messages.
"Yeah. I've just sent him a few wee jokes — you can imagine what. I'll let you be the judge of that."
Broony continued: "Every club wants to make as much money as they can from a top quality player.
"Even though he's only got a year left on his deal, they want to get as much cash as they possibly can and quite rightly so.
"That's not up to me. It's up to our club and Hibs. If he does come, it will be a great move for him."
Brendan Rodgers too is keen to see the move concluded but understands that these deals take time. "You have to be patient. Every coach or manager wants the player in tomorrow.
"But it's not my expertise. I can only recommend players, along with our scouting team, who I think will improve the team and can be important for us.