CELTIC'S failure to agree a deal with Hibs last summer for John McGinn in more ways than one opened the door for Ryan Christie to break into the Celtic side and go on to establish himself as one of the club's top performers.
Had the McGinn deal come through then Neil Lennon would have wanted to bring in Christie, then a bit part player in a bloated Celtic squad under Brendan Rodgers, to Easter Road. Christie had done well at Aberdeen but the challenge of breaking into the Celtic side was formidable to say the least.
But McGinn opted for Aston Villa after protracted negotiations between Hibs and Celtic faltered over a few hundred grand. Now, every time McGinn scores or plays well or is linked with a big money move from Villa Park, there are loads of mentions on social media about Celtic missing out.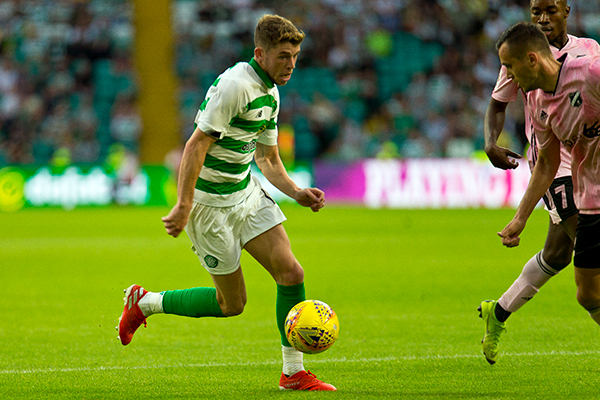 Well that's a yes and a no. Yes we didn't sign McGinn but in missing out we discovered that we already had a fine midfielder waiting to break through within our own ranks. And if you stop and think about it, probably most reading this would reckon they's rather have Ryan Christie in the side than John McGinn.
"I wanted him at Hibs as part of the McGinn deal if it was going to happen," Neil Lennon told the media, as reported by Evening Times.
"I'd been impressed with him at Aberdeen. Thankfully that didn't happen – he's taken his chance when it came along and not looked back," the Celtic boss said.
Asked it this was a sliding door moment, Lenny agreed. "It was maybe but he's made the most of it. He's come in at a really good period of his career and he wants to make the most of it."
"A lot of the time Brendan or Derek (McInnes) would play him in a three in midfield. I like to see him a little bit more advanced in the 10. He can do attacking midfield no problem as well. There's that string to his bow where he can play a number of positions. I obviously want him in attacking areas because I think he can open up defences. I think he's got goals in him.
"Considering it's so early he's just full of energy. I loved the second goal (last Wednesday against Nomme Kalju) because I think he can do that more. He really meant it and it comes with confidence. He's trying to make things happen. That's three he's got and it's a great start for him.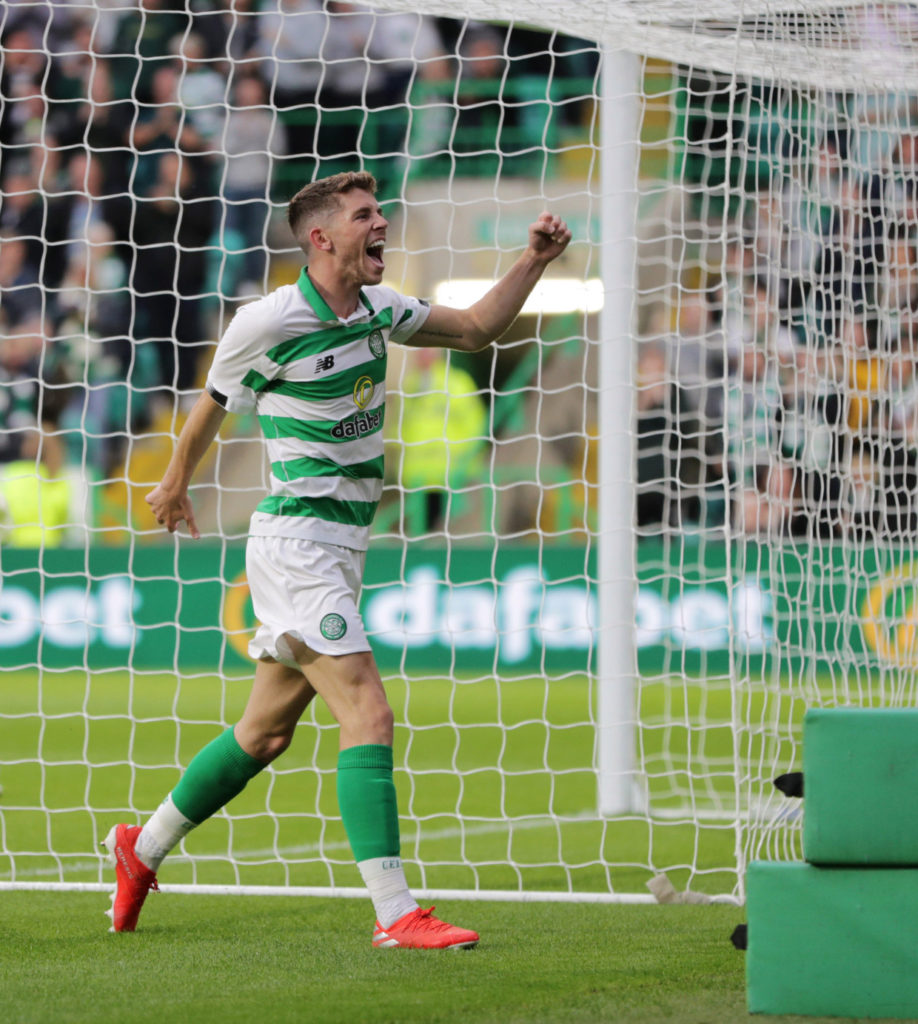 "I don't like setting targets. I think that puts players under undue pressure. I just want him to play as much as he can and stay injury fee as much as he can. If that's the case he'll certainly be an asset for us in the season ahead.
"He's reaping all the rewards of that patience and hard work behind the scenes. He's a great pro and a great lad. He's one of those lads you really want to do well for himself as much as anyone else.
"The injury he got in the semi-final was horrific then he had a bad injury previous to that as well. But he's taken that rehab time to get physically stronger. It's a great example to other players to not feel sorry for themselves.
"I'm delighted with McGregor, too. I think there are a lot of goals in him and he can score more. He's got off to a great start. It's about getting more firepower into them and the more chances they create, the more chances we have of scoring more goals."
"It's early yet so we're not getting carried away. It's a job well done so far. There were aspects of the team and performance I'd like improving. In the first 20 minutes we were tentative and it was a bit of a slow start but once we hit our straps we were absolutely excellent. There's still a lot we can improve on as we go along but that's three games out the way where we couldn't have asked for any more."
Speaking at the launch of the controversial third strip at the Celtic Festival a few days back, Christie reckoned that the current Celtic squad – with no further additions – is certainly good enough to reach the Champions League Group stages.
The addition of Christopher Jullien, Boli Bolingoli, Hatem Abd Elhamed and Luca Connell has added strength and quality to the Celtic squad and while further recruits are expected the 24 year old 'Number 10' reckons the squad as it stands will get the job done.
"The players are not desperate for more signings. If good quality players come into the club and can help us out, then we'll be delighted," Christie told the media at the Celtic Festival as reported by the Daily Record's Football Scotland site.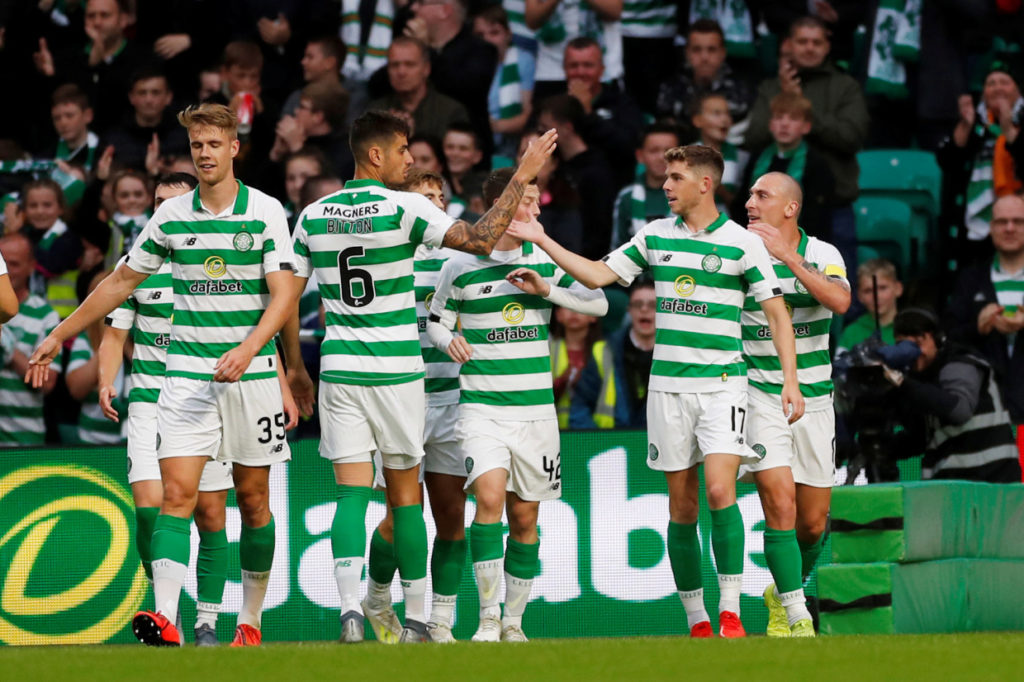 "But the quality of player we have this season is, hopefully, enough to push us all the way. Our new signing came in on Friday and looked really sharp in training. That brings another smile to faces and we're quite confident in ourselves.
"Our results have showed that up until now, so that's something for us to build on," Christie said.
The former Inverness Caley man, has been to Celtic Park on the big Champions League nights as a supporter and has looked on as an unused squad member under Rodgers but has yet to experience such a special occasion from the perspective of a player wearing the Celtic jersey. That's something he wants to put right this season.
"It would be amazing to play in the group stages. I was at the club under Brendan Rodgers when we qualified but didn't play a minute. The games we played were great spectacles, against great teams, but it's different when you're not playing. It's just so frustrating when you're not on the pitch.
"I played in the Europa League last season and loved it. The Leipzig match was one of my favourite ever.
"Everyone dreams of playing in the Champions League because you test yourself against the very best and that would be nice. It can go wrong but you want to face the best. Hopefully that can happen.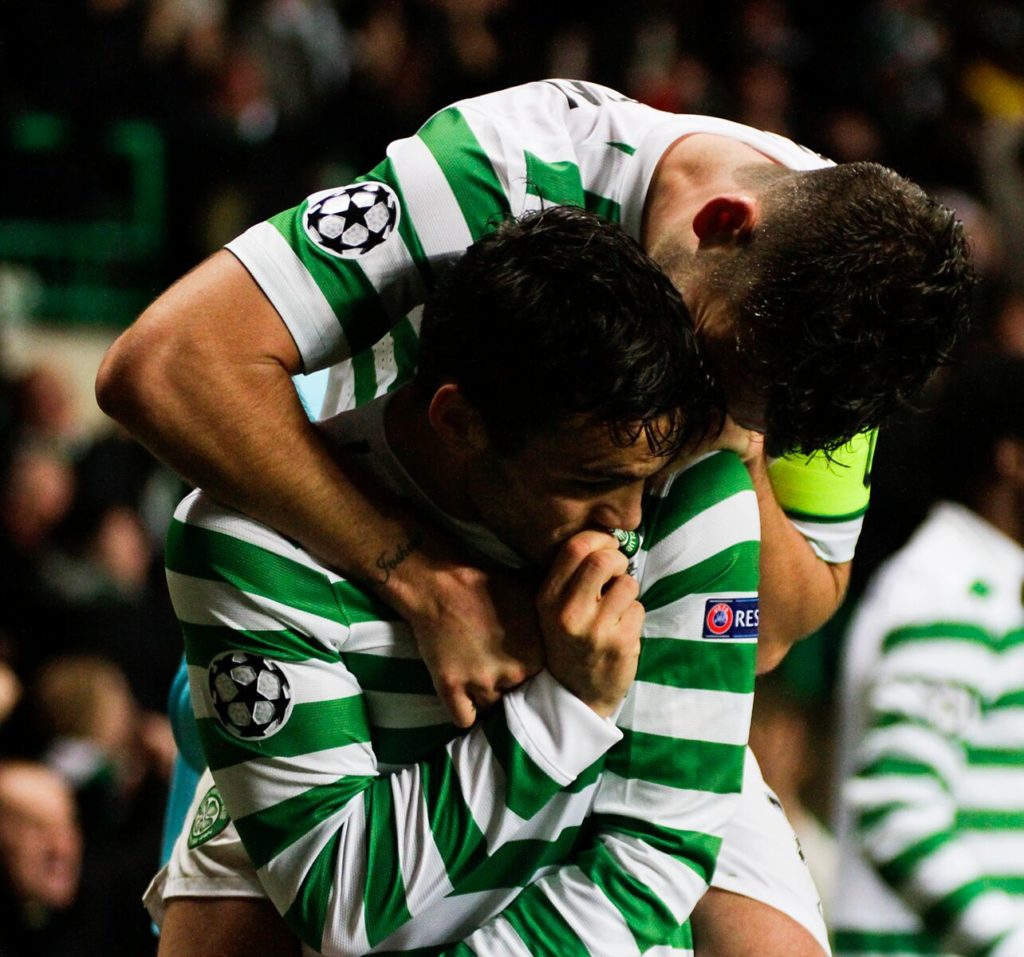 "Before coming here, I went to the Barcelona game, which we won 2-1. We managed to get a few tickets.
That was an incredible time for me growing up, seeing a Champions League match at Celtic Park."
Also on The Celtic Star…
1923 – 'There was evidence that Willie Maley was Struggling,' David Potter