Hibs appear to have won their ongoing dispute with the football authorities in Scotland, after they complained they wanted more tickets for the Premier Sports Cup Final against Celtic on 19 December. The Leith side were granted 17,500 briefs for the game just before Christmas. Celtic were rightfully given more tickets due to the demand and the fact that they can fill the stadium out regardless who they are playing.
The club were apparently 'fizzing' that it wasn't a 50/50 split, whilst manager of the Edinburgh outfit, Jack Ross said the decision was 'baffling'; this is despite the fact that they couldn't fill the stadium in their Semi-final against Sevco or against them at Easter Road last night in the SPFL.
Hibs released a statement confirming they had received an extra couple of thousand tickets, meaning they will take a total of 19,500 tickets for the Hampden Final, with Celtic fans missing out for nothing in the end up.
The statement reads: "We're pleased to have been given a greater allocation for the Premier Sports Cup Final against Celtic.
"After constant discussion with the SPFL, we have been given just over 2,000 extra tickets for the match that takes place on Sunday 19 December, 2021; 3pm kick-off.
As a club, we are happy that more of our supporters will be able to attend the game at Hampden Park and that our persistence with the SPFL paid off.
"We'd like to thank all supporters that have purchased tickets for the Premier Sports Cup Final, in what will be a day to remember for all Hibees."
A ludicrous decision based on an unsound premise of equality. The simple fact is that teams the size of Hibernian struggle to fill stadiums like Hampden Park, whilst Celtic can take that allocation ten times over if need be. It's a sham that more Celtic fans will miss out again because the SPFL bowed to non-sensical pressure from club's that aren't Celtic Football Club.
The football authorities appear to have initially held these tickets in reserve and they would be allocated to Hibs if their demand for tickets was high enough. For the League Cup semi final a few years ago Hibs asked for too many tickets, couldn't sell them and the cup organisers lost out on revenue and the spectacle was damaged with a major showpiece event not selling out.
Had Hibs sales this time around been as sluggish then these tickets could have been sold to Celtic Supporters.
We have been allocated 2,000 more tickets for the #PremierSportsCup Final 🏆🎟

They'll go on sale online and at the Ticket Office from midday tomorrow 👇

— Hibernian Football Club (@HibernianFC) December 2, 2021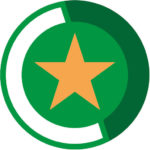 If you fancy helping out The Celtic Star, please click on the SUBSCRIBE button on our You Tube channel, which we're trying to get to 1000 subscribers this week. From a standing start a week or so back we've reached 800 now so just another little push and we're there…your support is greatly appreciated and remember the content you get on here is FREE!