HIBS won comfortably without John McGinn and presented Celtic with a little window in an attempt to get their asking price within the next seven days.
The media were briefed that Hibs were after £4million for the player – down from their initial £5million valuation although there is also a suggestion this morning that they will do business at £3.5million.
Celtic are sitting at £2million and curiously neither side mentioned Scott Allan's much discussed return to Hibs for the new season – have they gone off the idea?
Hibs, rather than draw comparisons with Celtic's sale of Stuart Armstrong to Southampton for – let's call it £7million – have now opted to consider the sale of Scott Brown to Celtic a decade ago for £4.4million.
This new comparison was coming out of Easter Road last night along with the suggestion that other clubs from England could be about to start bidding.
Let's start with the Scott Brown transfer – for a start, one BIG difference is that the old Rangers were still kicking aorund in those days and were involved in a transfer tussle with Celtic to sign the Hibs midfielder. In fact the Ibrox fans, attending an end of season match at Easter Road were chanting about them going to sign Scott Brown.
A few days later he was a Celtic player.
There is no such Rangers to provide Hibs with another Scottish bidder decade or a later.
And even there was any interest from them or indeed the 'about to bid' English clubs would almost certainly be futile as the player – as Hibs know all too well – has his heart set on joining Celtic.
"His thigh was heavily strapped yesterday," Neil Lennon said after last night's 6-1 win over NSI Runavik in the Europa League qualifier.
"I know there will be a lot of conspiracy theories going about, I get that. That's fine. I'm in control of that.
"I'd a chat with John. His thigh puffed up a little bit last night. He wasn't 100 percent in terms of fitness and he's not mentally 100 percent either.
"But if John is to go, I need to look at what else I've got. But if he's fit to go to the Faroes for the return – which he should be – then he'll start the return," Lennon said.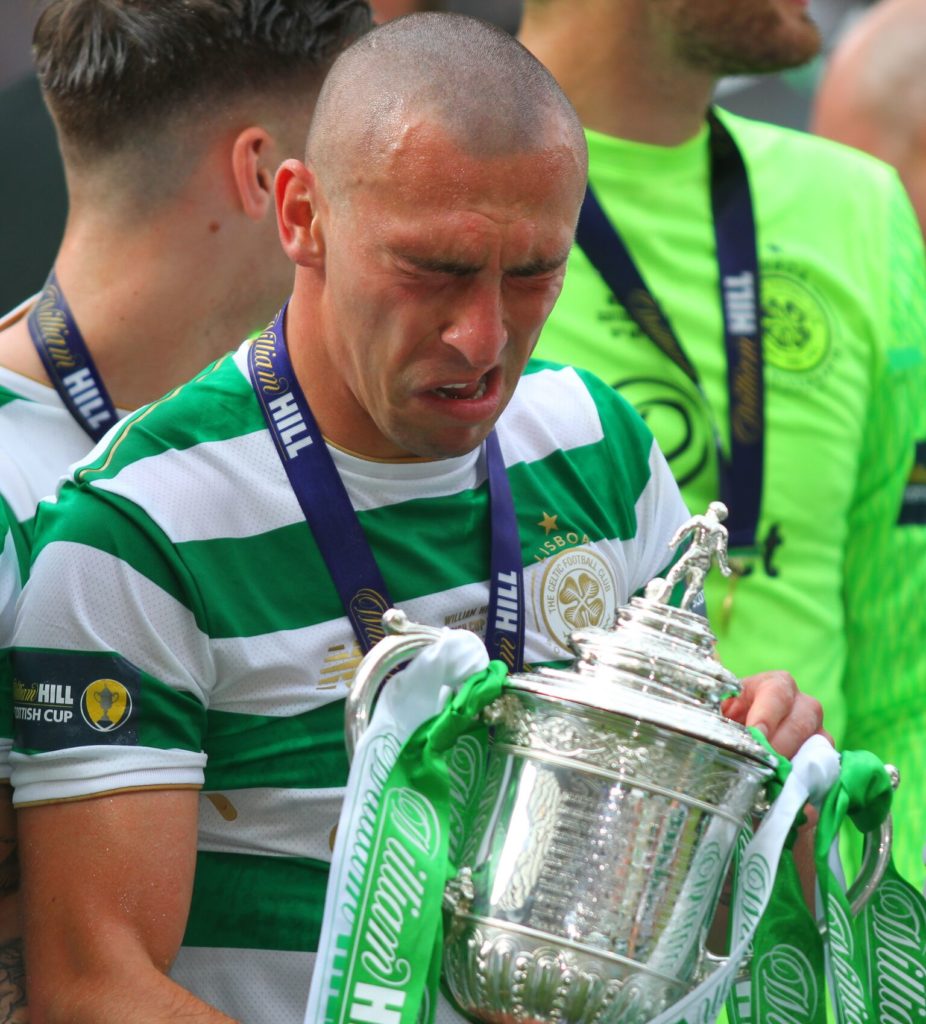 Celtic know that they can wait and sign McGinn on a pre-contract in January. When Hibs played their hand so well a decade ago they had much better cards – Celtic are sitting with the aces now.
And as mentioned yesterday, the former Hibs boss Alan Stubbs has urged Hibs and Celtic to reach agreement on the transfer fee – see HERE. St Mirren are rumoured to have a 33% sell-on clause on any future transfer fee for their former player and McGinn's move to Celtic would allow Stubbs, who recently succeeded Jack Ross at New St Mirren Park, to invest in his own playing staff.
Hibs want the deal done within the week. Celtic are in no hurry to pay above the odds – and need to decide if they want to sign Scott Allan.
By the time Hibs play the little team from the Faroes next midweek, we should have all of the above clarified.
Celtic won't be paying £4million or £3.5million though – there simply is no need to do so. If the Champions have to wait then they are prepared to do so and Neil Lennon will be left with an unhappy player and a good few million hole in his own transfer budget.