Historically speaking, Celtic have little to fear against Hibs in the Scottish Cup. The teams have met 22 times in the Scottish Cup – Celtic have won 13 times, there have been 7 draws, and Hibs have beaten us only twice on Scottish Cup business.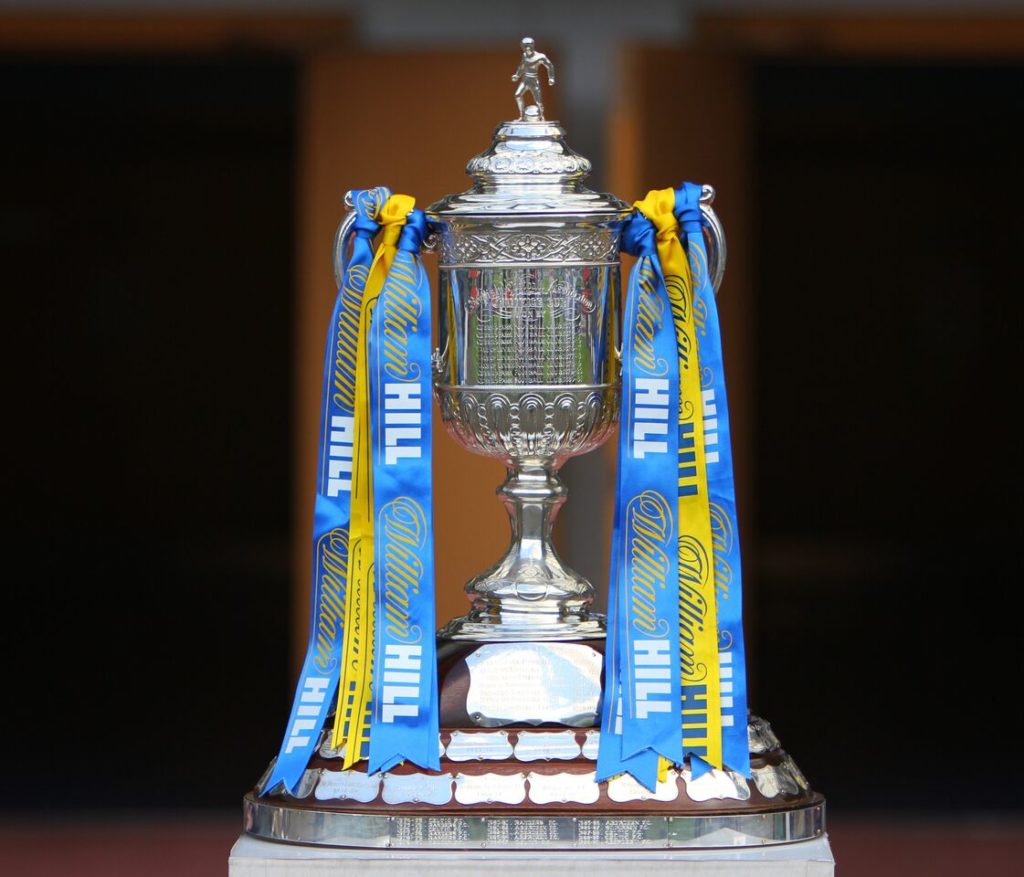 Dealing with the bad news first – there was the Scottish Cup final of 1902, played at, of all places, Celtic Park, for Ibrox was out of commission following the Ibrox disaster of three weeks previously at the Scotland v England match in which 26 people lost their lives.
Hampden Park had not yet been built, and the only ground where the game could have been played was Celtic Park, so Hibs had no option but to agree.
Celtic played a poor game with both Sandy McMahon and young Jimmy Quinn out of sorts, and Hibs scored the only goal of the game through an Andy McGeachan back-heeler!
It was said that Hibs horse-drawn charabanc was leaving Celtic Park that night full of boasting and crowing players, when it was cursed by an Irish lady of gypsy extraction.
It proved a powerful curse.
Hibs never again won the Scottish Cup for another 114 years until 2016 when as we recall, with Celts like Liam Henderson, Anthony Stokes and Dylan McGeouch on board, they beat the Rangers 3-2.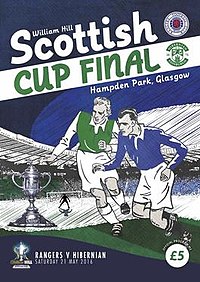 The only other time Hibs have beaten Celtic in the Scottish Cup was in March 1986 when they beat us by the odd goal in seven. It was a great game (Celtic v Hibs games normally are) for the neutrals, but the Celtic defending was absolutely shocking.
But the good news is very good.
There have been five victories in Scottish Cup finals over Hibs – in 1914 it was Jimmy McMenemy and Patsy Gallacher, in 1923 it was Joe Cassidy, in 1972 it was Dixie Deans, in 2001 it was Henrik Larsson, and in 2013 it was Gary Hooper who did the business.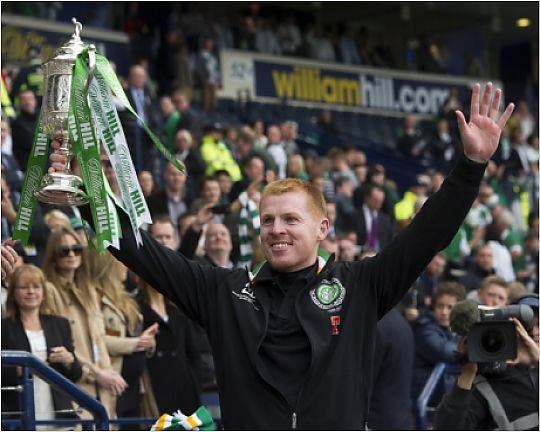 Five times have Hibs returned to those grim Leith tenements (which have been there since 1914 in many cases) defeated by the other green and whites.
Aye, it must have been a mighty strong curse that one in 1902!
Other than the finals (all of them great to recall) my own favourite Celtic v Hibs Scottish Cup tie was 1961 when a late Steve Chalmers goal earned us a replay when the cause seemed lost, and then young John Clark got the late winner in extra time in the replay at a packed Easter Road.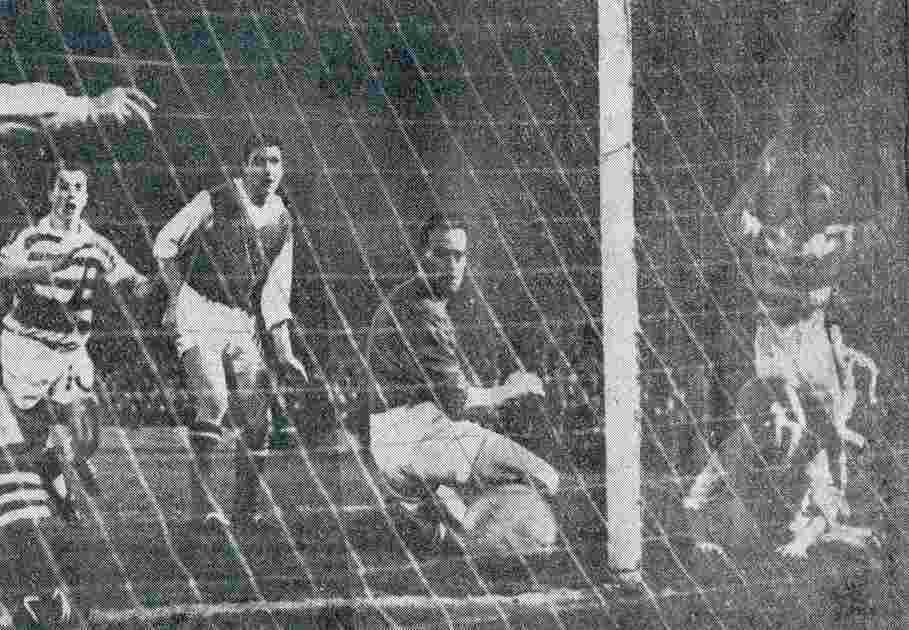 And who was Hibs goalkeeper that night? A fellow called Ronnie Simpson, already in 1961 considered a veteran. And he was rightly annoyed at the invasion of the field at the bottom of the slope end after the goal went in.
There have been four Scottish Cup semi-finals – 1907 saw a prolonged struggle before Celtic suddenly got it together and won 3-0 with goals from the great Peter Somers, Jimmy McMenemy and Jimmy Quinn; George Best was unable to stop a 5-0 doing in 1980; the 1989 semi-final was played in an unreal atmosphere the day after the Hillsborough Disaster, but three early goals from Celtic saw us through; and 1995 saw an awful first game and a replay which was little better, but at least we won through.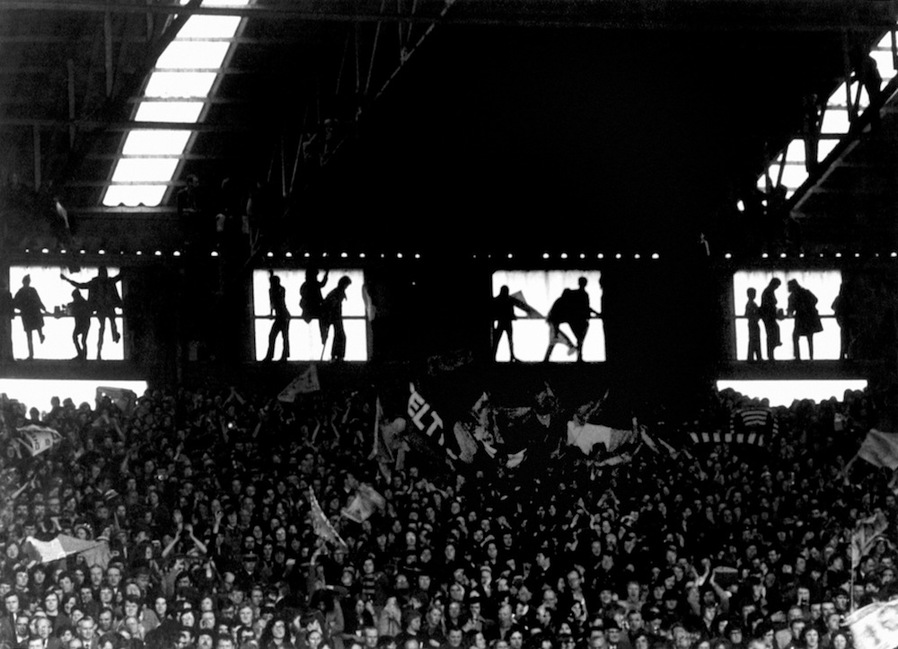 Here is the full record of Celtic v Hibs in Scottish Cup
Season 1901/12  –  Hibs 1 Celtic 0 Final, Celtic Park
Season 1906/07  –  Celtic 0 Hibs 0 Semi Final, Celtic Park
Hibs 0 Celtic 0 Semi Final, Easter Road
Celtic 3 Hibs 0 Semi Final Celtic Park
(Somers, Quinn, McMenemy)
Season 1913/14  –  Celtic 0 Hibs 0 Final, Ibrox
Celtic 4 Hibs 1 Final, Ibrox
(McColl 2, Browning 2)
Season 1922/23  – Celtic 1 Hibs 0 Final, Hampden
(Cassidy)
Season 1960/61  – Celtic 1 Hibs 1 Quarter Final, Celtic Park
(Chalmers)
Hibs 0 Celtic 1 Quarter Final, Easter Road
(Clark)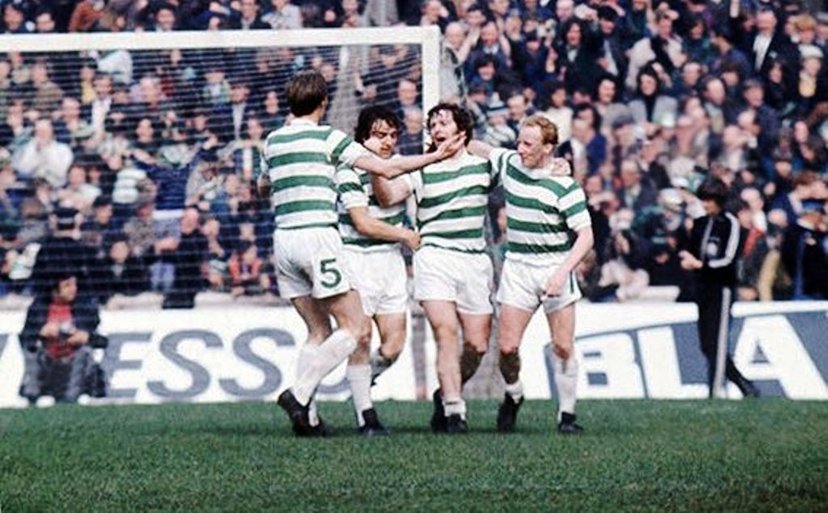 Season 1971/72  – Celtic 6 Hibs 1 Final, Hampden
(Deans 3, Macari 2, McNeill)
Season 1974/75  – Celtic 2 Hibs 0 Last 32, Easter Road
(Deans, Murray)
Season 1979/80  – Celtic 5 Hibs 0, Semi Final, Hampden
(Lennox, Provan, Doyle, McAdam, MacLeod)
Season 1985/86  – Hibs 4 Celtic 3, Quarter Final, Easter Road
(McClair 2 (1 pen), McGhee)
Season 1987/88  – Celtic 0 Hibs 0 Last 16, Celtic Park
Hibs 0 Celtic 1 Easter Road
(Stark)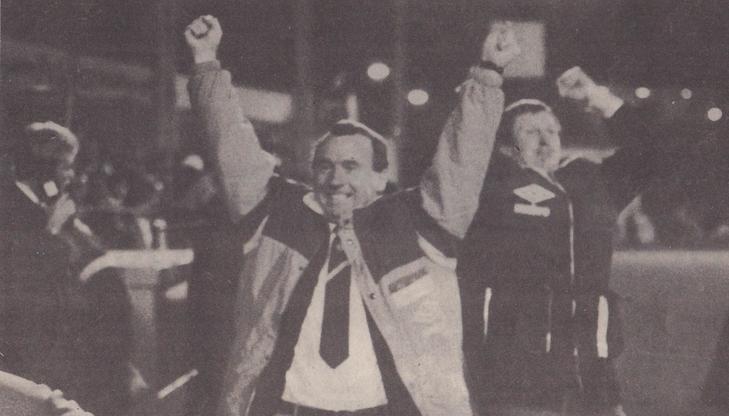 Season 1989  – Celtic 3 Hibs 1, Semi Final, Hampden
(McCarthy, McGhee, Walker)
Season 1994/95  – Celtic 0 Hibs 0 Semi Final, Ibrox
Celtic 3 Hibs 1, Ibrox
(Falconer, Collins, O'Donnell)
Season 1996/97  – Hibs 1 Celtic 1 Last 16, Easter Road
(O'Donnell)
Celtic 2 Hibs 0, Celtic Park
(O'Donnell, Di Canio)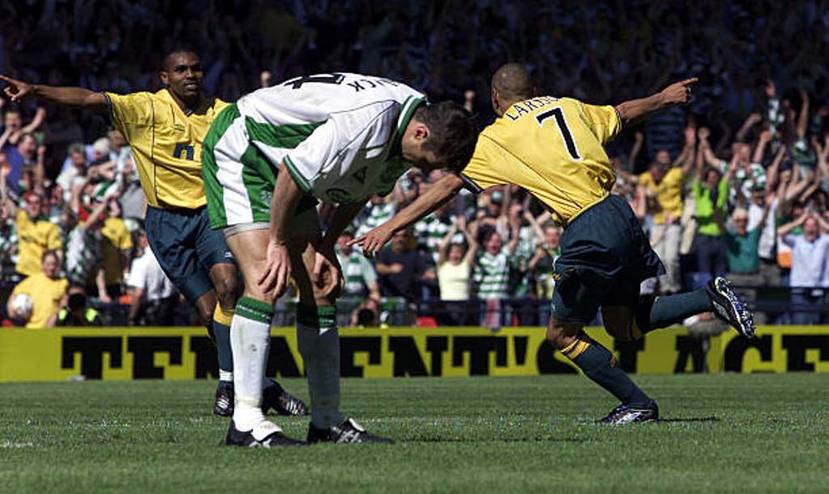 Season 2000/01  – Celtic 3 Hibs 0 Final, Hampden
(Larsson 2 (1 pen), McNamara)
Season 2012/13  – Celtic 3 Hibs 0 Final, Hampden
(Hooper 2, Ledley)
David Potter
Also on The Celtic Star…
'Celtic's in my heart, the team, the club, Glasgow and especially Celtic's great fans,' Enrico Annoni
Celtic On This Day – We Blew it! Celtic in 8 goal Pittodrie thriller
Those 'Dembele Dollars' to the Rescue, as Celtic PLC release Interim Report
Valencia narrowly avoid doing 'a Legia Warsaw' against Celtic