During Celtic's 4-1 victory over St Johnstone away from home on Sunday, there was a moment during the match which Sky Sports Scotland caught on camera and it was quite hilarious. The funny moment didn't involve anyone in a green and white jersey, but rather two players from the home side.
As St Johnstone had won a free-kick near the Hoops goal, two Saints players stood over the ball and were in quiet discussion over who would take said set-piece. However, the debate took a somewhat bizarre and frankly hysterical turn when they both decided to play rock, paper, scissors over who would have the pleasure of hitting the ball.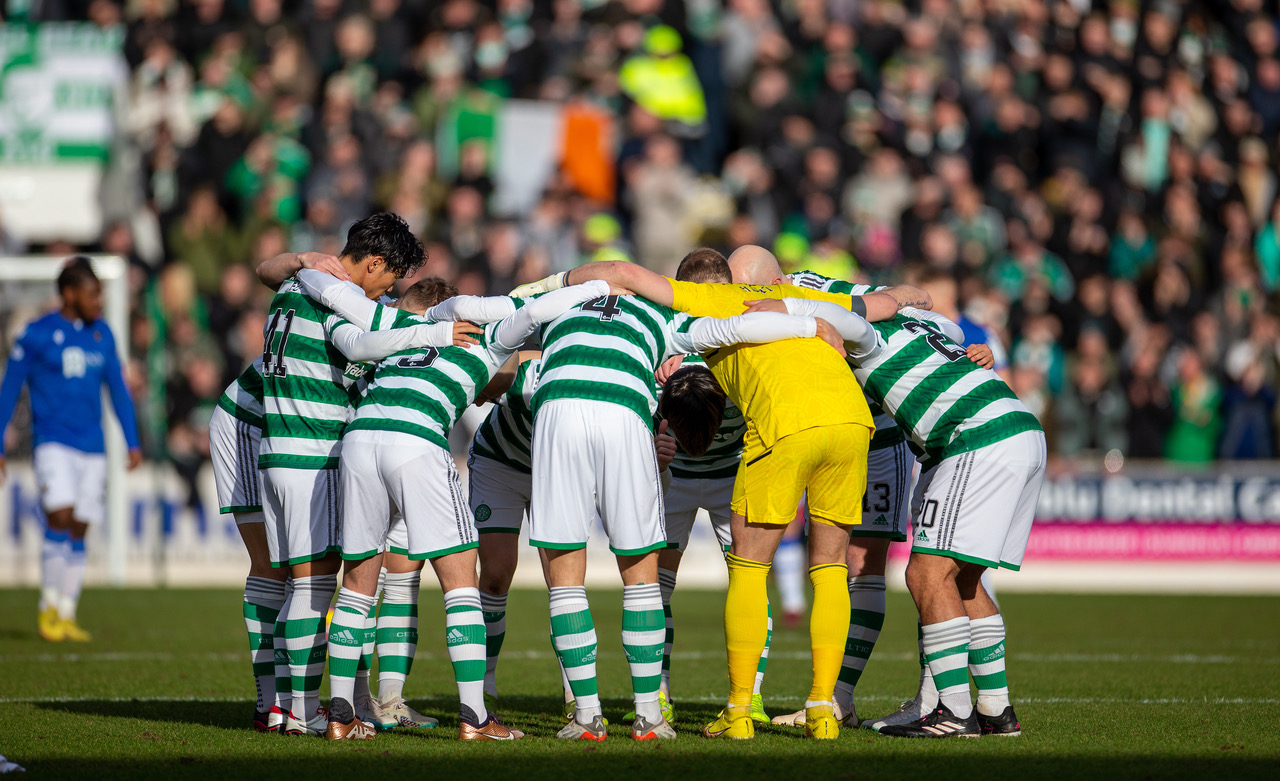 It seems that even in the world of so-called grown up, professional football, the schoolyard routines of younger years take hold in moments of personal and collective glory on the field of play. To be honest, it was quite a warming thing to witness live on the telly and a wee reminder that some things never change – no matter what level you play at!
Nothing came of that specific St Johnstone free-kick in the end though and just as well, otherwise it would have made quite the headline!
Take a look at this video captured on camera of Graham Carey and Cammy Macpherson playing a child's game in the midst of an ongoing Scottish Premiership match…
👀 Here's another look at the moment Cammy MacPherson & Graham Carey took to rock, paper, scissors to decide who would take a free-kick ⬇️ pic.twitter.com/pVTrOCdInm

— Sky Sports Scotland (@ScotlandSky) February 5, 2023
Couldn't make it up!
Paul Gillespie