Tom Rogic's nomination for PFA Scotland's player of the year award – alongside his captain Callum McGregor – is quite the turnaround for a player who looked destined to exit stage left with a mooted £2m move to Qatar on the cards 18 months ago.
In a sliding doors moment Rogic remained with Celtic and within a season the manager who rarely utilised his talents, and was willing to sell him, was the one who left the club, ultimately replaced by Ange Postecoglou, a manager who has arguably got more out of Tom Rogic than anyone.
Rogic of course knew Ange Postecoglou well from the Australian national team, and as reported in Scotsman,  while many were searching frantically for information on the manager who would ultimately revolutionise Celtic entirely, Rogic admits to being far from certain but 'quietly confident' his former National team manager would be a success.
"I worked with the manager for a number of years in the national team and I knew him well enough, to a certain degree and once you have experienced working with him, you know that he treats everyone the same. There's no preferential treatment to anybody.
"Boys, obviously, asked me questions and things like that. But they found out pretty quickly how he was and how he works. It's been good so far. There's been a big transition, a big change. It happens at clubs and some seasons have bigger transitions than others.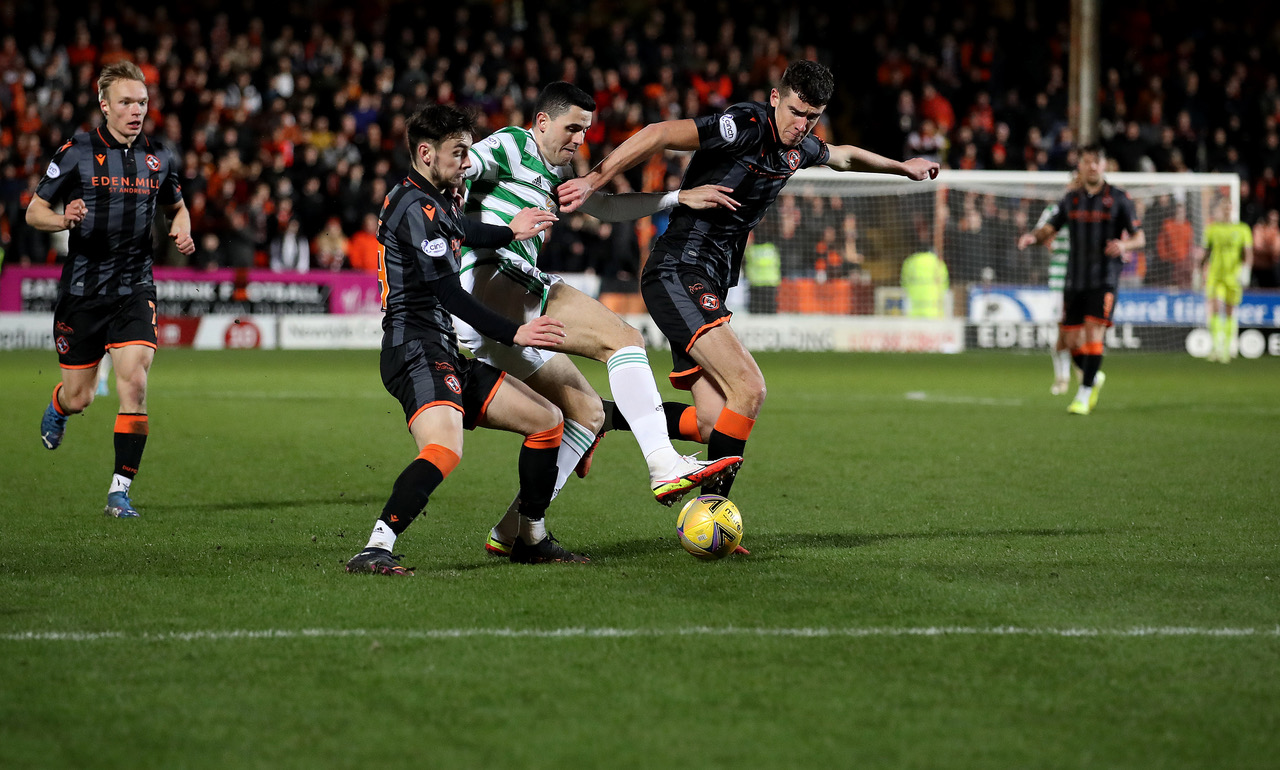 "Thankfully, we have been able to gel together as quickly as possible with a number of good signings and a bunch of good guys who have fitted in pretty well. I guess I am no different to anyone else in the team and, from a players point of view, the manager plays a brand of football most players would want to play in and enjoy.
"He's been great. I worked with him for four or so years in the national team, but, obviously, in international football, you don't get the time to work together day-to-day and that's a new aspect I have really enjoyed this season. Experiencing those challenges and the intensity of work under him every day and striving to be the best you can be. He really challenges everyone at the club to do that each and every day."
When it comes to those transfer rumours to Qatar Rogic didn't give much away saying only this. "I think there are a lot of stories all the time," however, he was more open about the injury concerns that looked to derail his Celtic career and the belief in certain quarters his time with the club would be up as a result.
"That's just how football is. Did I feel that? Not really. I can't control what people are thinking on the outside. I'm a pretty relaxed guy and that wasn't on my mind at all, to be honest. Football works in funny ways and I think sometimes people get too high when things are going well and then they get a little carried away when it's not going so good.
"So it's not been on my mind. I have enjoyed the season thoroughly. In spells I've probably played some of my best football and physically it's probably the best I have felt for a long time. It's just been nice to be out on the pitch every week and enjoying playing football with a smile on my face again."
While this season has seen Tom Rogic show a consistency in performance – and an apparent improvement in fitness and stamina – to match the undoubted natural talent that has seen his peers vote him on to the player of the year shortlist, last season was the polar opposite as Celtic's season imploded and Rogic barely got a look in.
But for Rogic that is just a case of taking the rough with the smooth in an unpredictable sport, and in any case Rogic isn't one for dwelling on history when the future lies ahead, something he's shown with arguably his best season as a Celtic player.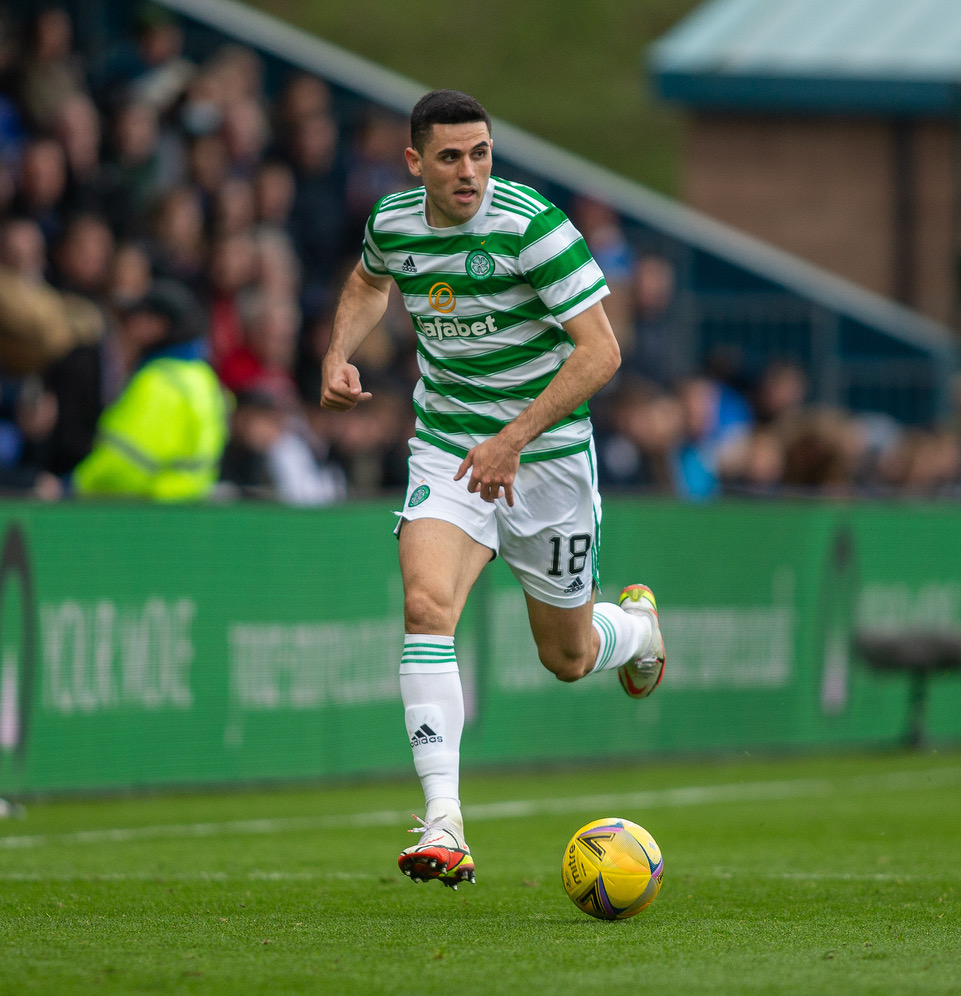 "It was a challenging season for everyone. When things are not going as well and you are not as successful it's obviously harder for everybody. But it's part of the game and there's always a next opportunity, a next moment, or a next game to create a special memory. I think you're better off looking forward than back."
A nomination for player of the year award, as you are slowly heading into your thirties, may be the moment some players consider they have reached their peak. Yet Rogic admits under Ange Postecoglou he "potentially" may have his best years ahead of him.
💬 'I was quietly confident he [Postecoglou] would be a success.'

Tom Rogic says it's nice to see Ange Postecoglou get the recognition he deserves as a manager.

Like, Comment and Subscribe to PLZ Soccer YouTube ➡️ https://t.co/79R1JttMQE pic.twitter.com/T6puFtgRnr

— PLZ Soccer (@PLZSoccer) April 27, 2022
A frightening thought for those peers in dressing rooms across Scotland who saw enough of the player at close quarters to vote him as their player of the year, but an altogether different feeling for those in the Celtic support who just love to see Tom Rogic in a Celtic starting line-up, and on a consistent basis, at long last.
After all anyone who enjoys the beautiful game can only hope that incredible control of the ball on the half turn, his ability to carry the ball under pressure, those defence splitting passes and those almost lackadaisical wonder goals from our Wizard of Oz remain in Scottish football, and at Celtic, for a few more years yet.
After all there are too few players in Scotland who come anywhere close to entertaining us quite like Tom Rogic, the footballers' footballer, does.
PS he plays for Celtic so he's never going to be the hacks' favourite footballer is he. Still it's guys like this bitter clown who have helped create the need for sites like The Celtic Star and others within the Celtic Fan Media so we should really be rather grateful…
Tom Rogic in the league this season: eight 90 minutes, six goals and six of these assist things. Top four for player of the year. Bizarre stuff.

— Ewan Murray (@mrewanmurray) April 27, 2022
Niall J