After the recent spate of Celtic shirts appearing at the World Cup in Qatar, it now looks like it is just commonplace over there! An image has emerged from the Germany v Japan match which Daizen Maeda's country won 2-1, showing a treble of Celtic fans smiling alongside some Japanese supporters.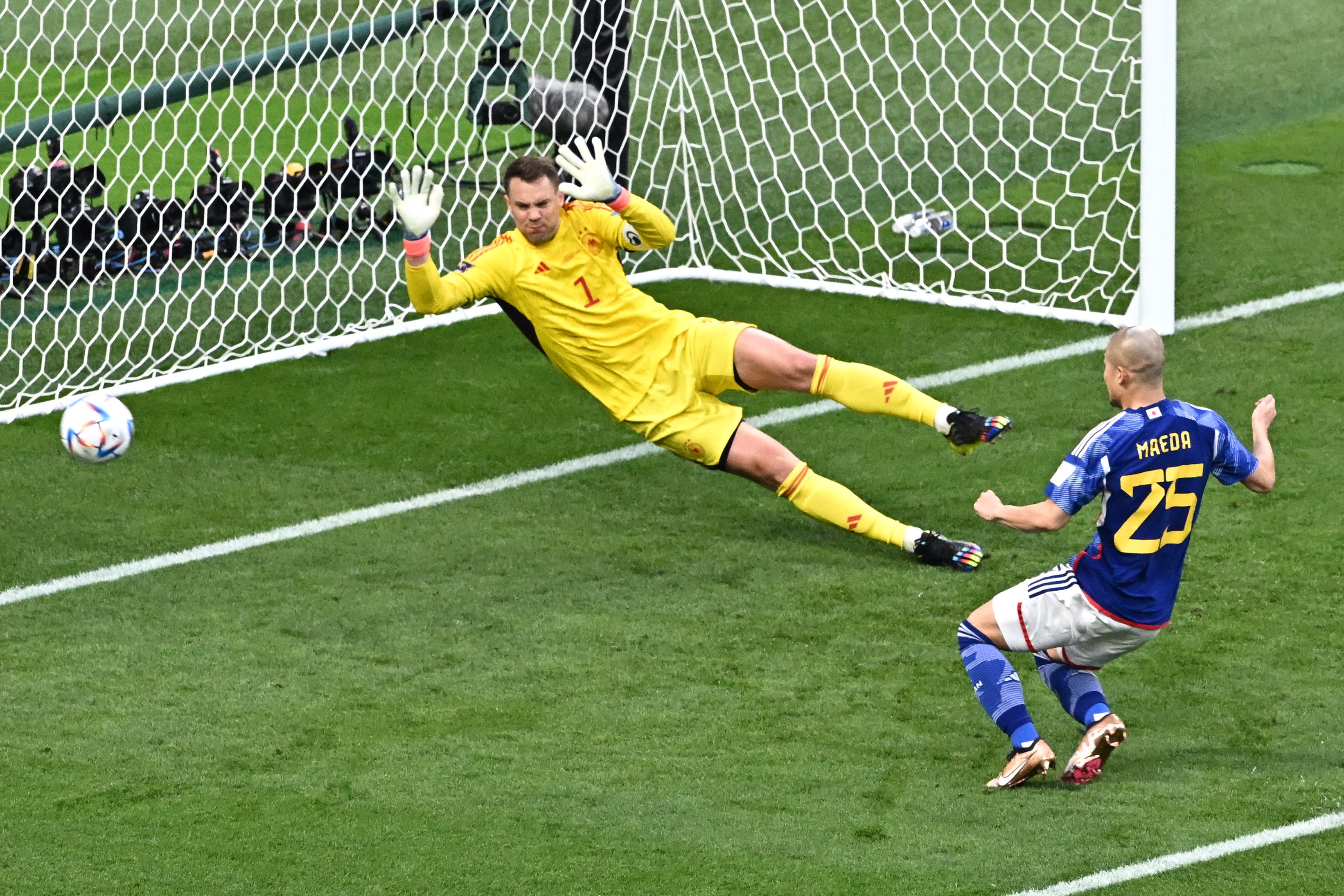 This tournament is quickly becoming The Celtic Star's Top Watch, with every day throwing up a new image of Celtic supporters enjoying the international fixtures in the Middle East. Although Scotland didn't qualify, that hasn't stopped the profusion of Scottish football fans attending and taking in the atmosphere.
Here's the latest one to appear earlier today: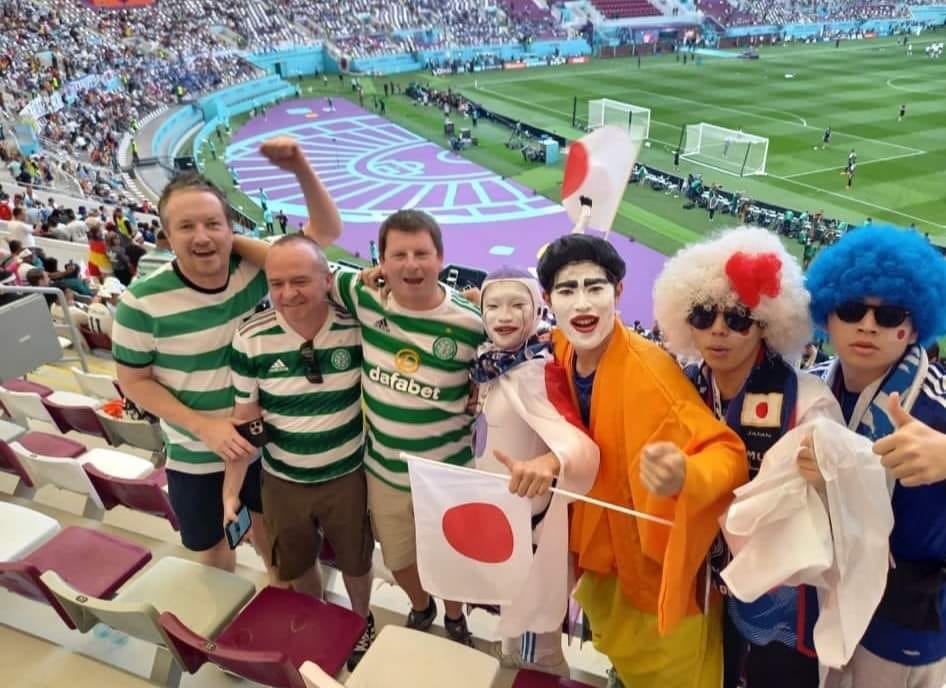 time to silence the doubters fr 🇯🇵 pic.twitter.com/ajvCPk0wJ9

— Ⴆëɳ 🌸 (@_ben67) November 23, 2022
Meanwhile an emotional Daizen Maeda has been speaking about playing his part in Japan's sensational victory over Germany earlier today, as reported by Football Scotland. "It was a great victory from a wonderful team," the Celtic star said. "We had to deliver a win for all the Japanese people who couldn't be here.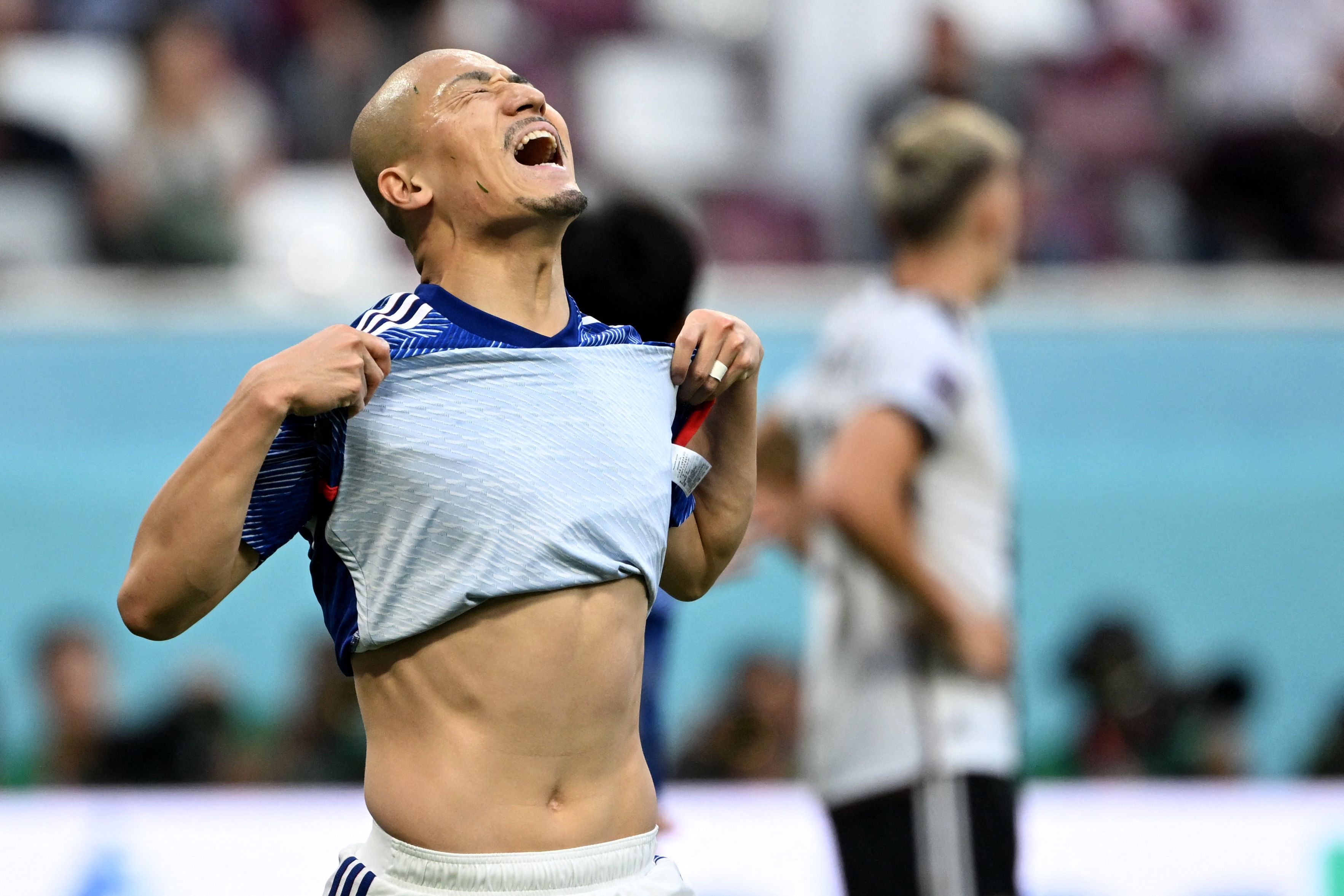 "To come from behind and beat Germany…it is wonderful. Our performance in the first half, when we conceded just one goal, led to our comeback.
"We supported each other and stood together on the pitch. I was able to stand on the pitch thanks to the support of various people before this moment. I am truly grateful to be part of this team."
BIG WIN🇯🇵🔥
応援ありがとうございました!
次が大事!!一緒に戦いましょう!👊#FIFAWorldCup pic.twitter.com/HPlGgm8V6u

— 前田 大然 Daizen Maeda (@M_daizen_1020) November 23, 2022
🇯🇵 A tireless performance from Daizen Maeda today as the lone striker vs an experienced German defence 👏🏽

A fantastic win for Daizen & Japan 🌍🏆 pic.twitter.com/1xzUJX3370

— Everything Celtic (@aboutceltic) November 23, 2022
Paul Gillespie