Next up for The Celtic Star's very popular Fan Of The Week is Paul Larkin.
Paul is a popular guy amongst the Celtic support and isn't shy to speak or write about his thoughts. Paul is the creator of "The Asterik Years" which if you haven't watched, then I suggest you give it a go. He's also done "Anyone but Celtic" and recently his film "Armageddon" was premiered at Celtic Park and reviewed on The Celtic Star HERE
You can follow Paul on Twitter @paullarkin74
Asking the questions as ever is our Celtic Star Reporter Scotty Alcroft. This is Paul Larkin's #FanOfTheWeek…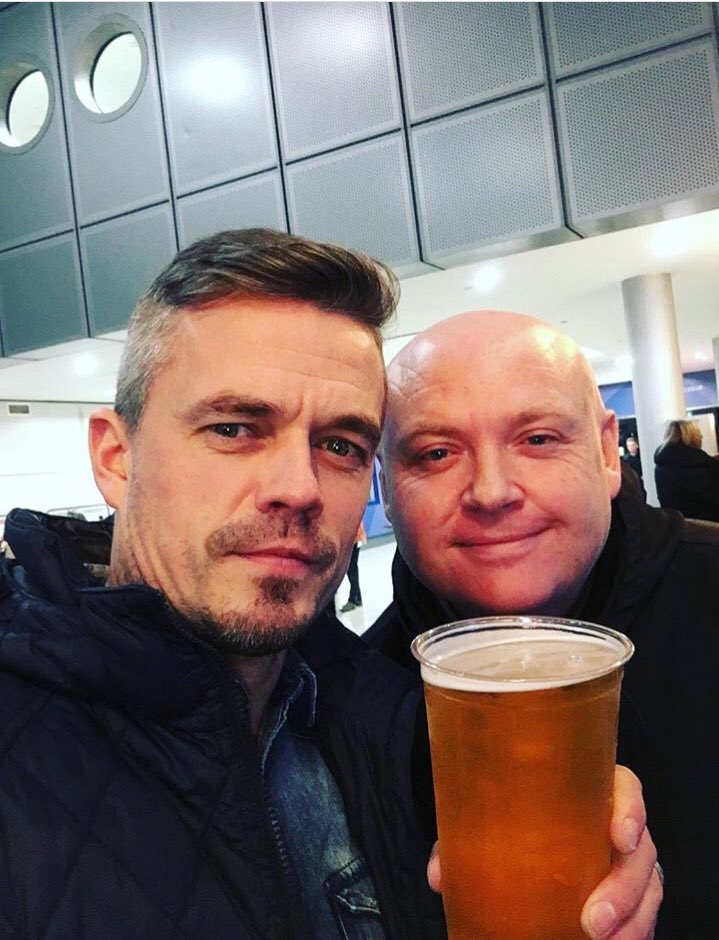 What's your first memory of Celtic?
It was the 1977 Scottish Cup Final. All the men in the family were at the game and so I was in my auntie's house watching it. When Andy Lynch scored, the women all jumped up and I screamed and I cried at the noise. In the ensuing melee I knocked over a can of Tennents Lager. My excuse is I was only 3.


What was the first game you went to?
It was at Rugby Park in 1978. We lost 1-0 in a Scottish Cup tie.


Who are your top 3 favourite Celtic players and why?
My all time Celtic hero is Danny McGrain. When I started going to games, I always at the front (often wearing a Celtic hard hat to protect against flying beer bottles) and I always saw those No2 shorts running up and down the wing. Danny to me epitomises everything good about Celtic. Plus he has the best beard in football way before they were fashionable.
Next up would be Paul McStay. I used to think all central midfielders were like Paul when I was younger. How wrong I was! He was the complete player and I remember him running The *u*s ragged in a game at Celtic Park in 1982. 12 years later, he did the same to them at Ibrox. That's the mark of a top player, a level of consistency that very few can get to.
Lastly would be Jackie McNamara. I think the only manager who actually fancied him as a player was Tommy Burns. Yet he put the head down and fought his way into Jansen, Venglos, Barnes, Dalglish and O'Neill teams, eventually becoming club captain. He never earned big money at Celtic and never got the acclaim he deserves but he's the sort of guy who drove Celtic on for 10 years and never wanted to leave. I genuinely love him.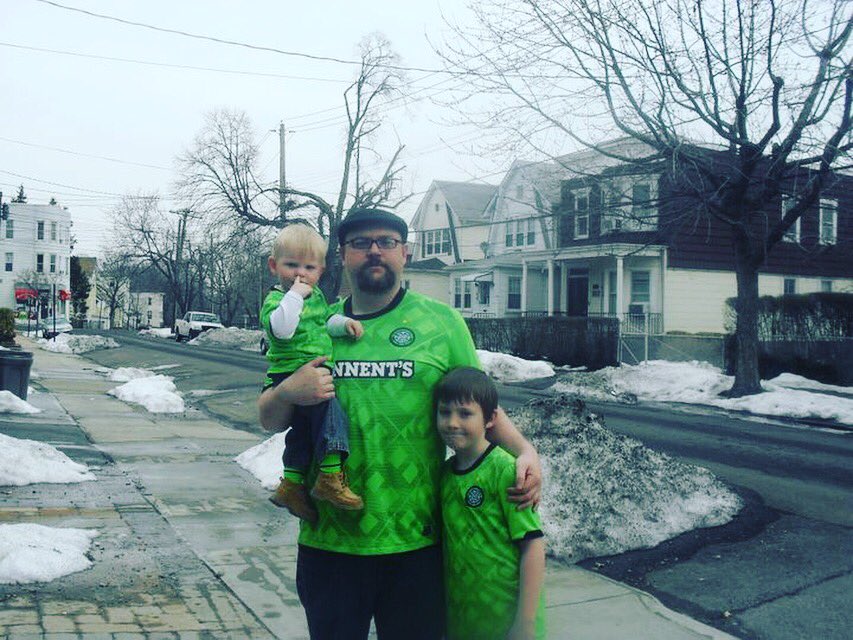 Best game you've ever seen involving Celtic in your time?
Without a doubt, Love Street 86. That was Celtic to a T. Against the odds, we produced a performance no team in Britain would have lived with that day. When I close my eyes I can still remember the scenes and deep joy of everyone around me.

Worst game you've ever seen involving Celtic in your time?
It's a toss up between Raith Rovers in 1994 and Motherwell in 2005. Both games left me numb.

Pick your best ever Celtic X1 from what you've had the pleasure of witnessing.
Forster
McGrain
McNamara
Elliott
Aitken
Donnelly
Moravcik
Lennon
McStay
Larsson
Nicholas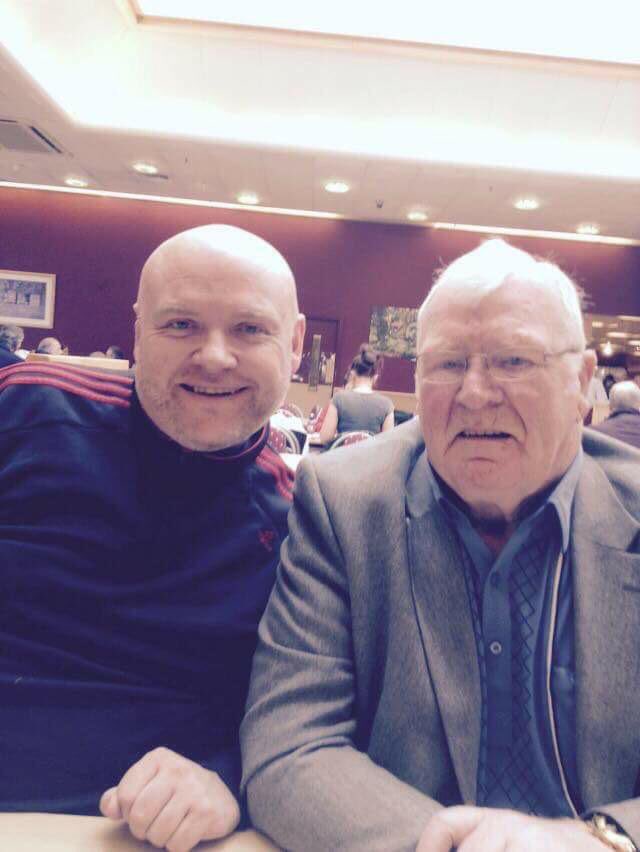 Give us a funny or surreal moment from your time supporting the Hoops.
I sat in the Lisbon Lions stand for season 2000/1. The guy next to me was the most pessimistic supporter I've ever experienced. He sat and predicted doom and gloom every week. Anyway, the 6-2 game, the first three goals that day I'm sitting right behind them and when Lambert scored the third, I'd have happily died right there and then. A few minutes later Henrik misses a one on one with their goalie and the boy next to me turns round and says "we'll regret that!"
Give us your assessment on how this season has gone so far?
Big picture it's been great. However, I think it's clear to most supporters that we need a re-build. Europe was a major disappointment and we have had too many games where the team haven't been able to break down modest opposition. That being said, we are still on course for the magical 10 and that will do me.
If you could choose 3 players from our history that would benefit today's side, who would they be and why?
Jimmy McGrory for the goals, Billy McNeill for the leadership
 and Jinky for the magic.

Finally, explain to us what Celtic means to you?
I still get nervous before every game. I've been going for 40 years now and, if anything, I get more wound up now than I ever have. Celtic to me is what identifies us, it's who we are, what we have achieved and the thing that unites us. In a hostile environment, we still won.
Scotty says…
Paul as expected, that was excellent. The same as Kirsty last week we're of a similar age so tremendous memories for me also. Imagine we had a player of Danny's ilk now on the right to compliment KT on the left? What a player Danny was!! Regular readers will already know that Paul McStay was my hero. Imagine what he'd be worth in today's market?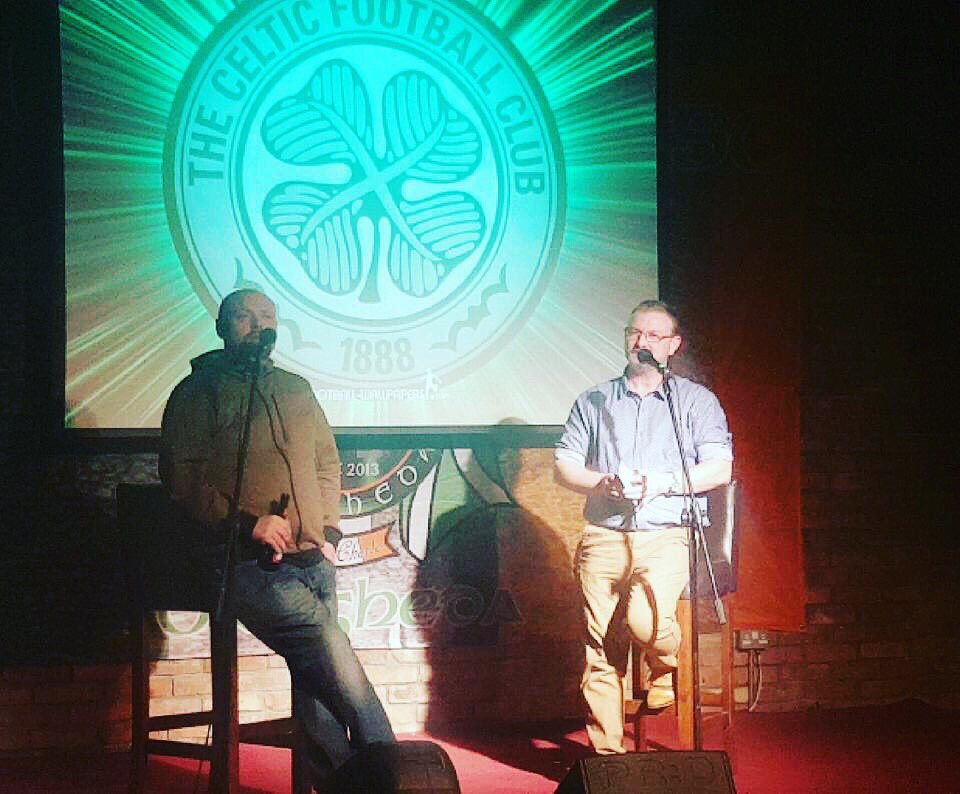 I just want to finish with saying this. Keep doing what you're doing Paul. I came to Malones to hear you speak and have watched "The Asterik Years". You take a lot of stick and have had the unfortunate threats as well. If it wasn't for guys like you then these stories wouldn't get out there so thank you for your honesty and bravery. I hope to see you at other events soon and good luck for the rest of your Celtic journey. HH
Interview for The Celtic Star by Scotty Alcroft
@Scotty10IAR on Twitter
#FanOfTheWeek
#10IAR
5 Star Champion Celts Review: On The One Road Podcast
Kevin Graham, Paul John Dykes & Bryan Haggerty look back at a beautiful title winning Sunday, the French connection that is developing at Celtic, how Sunday, our success is all down to a well run club and how we can improve in the future. We also reclaim the Celtic Da's moniker as a term of endearment. Music is from Guns and Roses & Franki Valli and The Four Seasons.
The Celtic Star Podcast has made the shortlist for Podcast of the year at the Football Blogging Awards. We need your vote.
HOW TO VOTE
We are up against some stiff opposition from south of the border, but The Celtic Star readers can make a huge difference to the outcome of these awards by voting for us online.
There are two ways that you can vote for The Celtic Star Podcast – via Twitter and through the FBA website.
Via Twitter
Just copy, paste and Tweet the following:
I am voting in @theFBAs for @celticstarpod to win the #FBApodcast category #FBAs
Via the FBA website at this link:
Vote for The Celtic Star Podcast
Thank you all for listening to the show, and we truly hope to bring that trophy back up the road in time for a historic double treble.
This is how it feels…to be seven in a row champions, so wear the tee shirt. Click graphic to buy – they are going fast.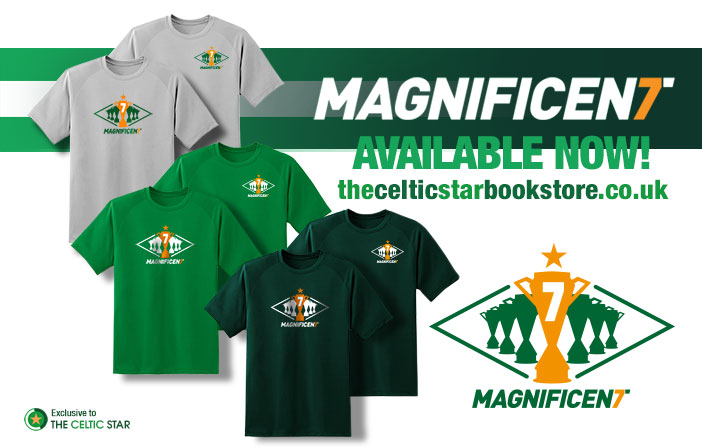 Listen to the podcast on Acast, Itunes, MP3 or below