'HOUSTON We Have a Problem,' seems to have been the message from the Celtic manager and the former Dundee Utd boss, who worked at Celtic under Neil Lennon, the first time around, has been happy to answer the call.
Peter Houston has returned to Celtic to take up a scout role as Neil Lennon continues to put in place his new structure at the club after the previous manager cleared out so many of the backroom staff when he walked away from the club he claims to support at the end of February. Only this week we returned to Celtic to scoop up blogger come analyst Jack Lyons who Rodgers spotted at the Celtic media conferences and employed. Lyons was given the task of watching Celtic's opponents and that will now be the responsibility of Peter Houston.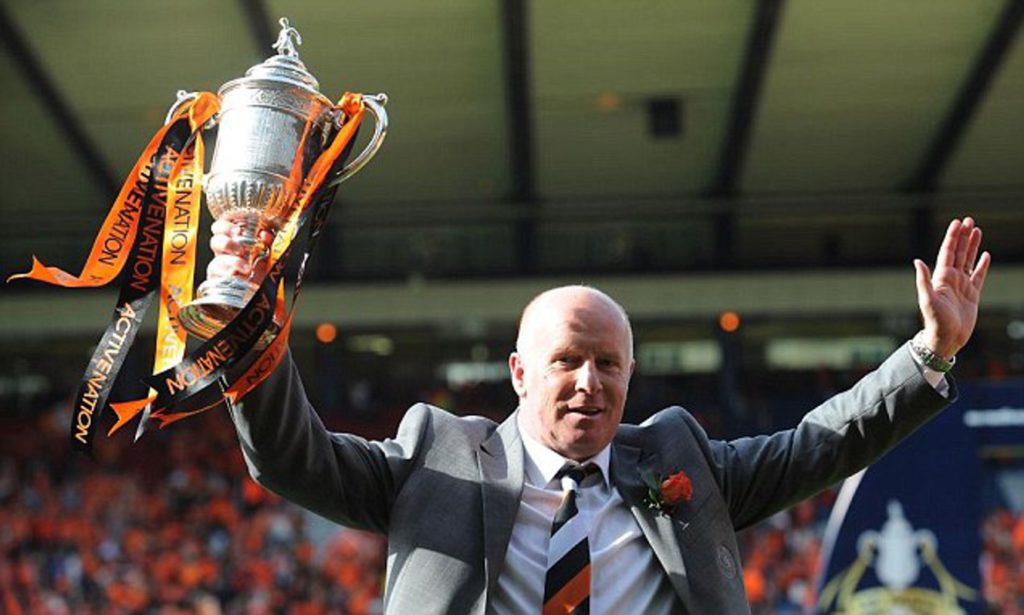 Presumably Houston will be heading over to Israel this week to provide his analytic assessment of Celtic's next Champions League qualifying opponents (and yes, we know we've still got the second leg in Estonia to negotiate) CFR Cluj take a 1-0 lead that Maccabi Tel Aviv will look to overturn.
Houston has updated his Linkedin profile to state that his current role is "1st team Opposition Analyst at Celtic Football Club".
Houston previously managed at Dundee Utd and Falkirk, who on Friday appointed John Park as Director of Football. Niall J has written about this and his article will appear on The Celtic Star shortly.
Meanwhile already on The Celtic Star this morning…
'So much for a having a £40 million ceiling,' Arsenal bid £72 million for Nicolas Pepe
The Unspoken – Despite his media talk, Neil Lennon knows exactly what 9 and 10 means