All pre-season the support has read every transfer link and asked themselves – How a Buta right back, Celtic? It makes sense then that the Royal Antwerp defender Aurelio Buta has been sent for to reduce panic amongst us all and fill in arguably the most exposed area of Ange Postecoglou's side. The fact the deal for the Portuguese full back appears to be dragging on, yet apparently close to conclusion, is no real surprise. This is Celtic after all.
So how a Buta a central defender, goalkeeper and left back to add to the Aurelio Buta deal in the remaining weeks of the transfer window?
If that particular deal can just crawl over the finishing line in the next couple of days, it could mean Celtic have a defence at long last beginning to take shape as the domestic season begins. Carl Starfelt may even make the starting line-up for Hearts on Saturday after Ange Postecoglou hinted he could join the squad for training when they return from the second leg of the FC Midtjylland Champions League qualifier.
It was clear this season defensive reinforcements were going to be required as a matter of urgency, with full backs of a certain style clearly important to Ange Postecoglou's tactical approach, whilst in the centre of defence Kris Ajer's eventual move to Brentford was no surprise and was going to require an adequate and immediate replacement, sadly that new guy is having to quarantine but at least he is signed.
Yet we still need at least one more to assist in central defence, because despite reports today commenting on a Christopher Jullien setback in recovering from injury, it has been nothing of the sort.
The prognosis of Jullien's injury sustained when crashing into the post attempting to clear a Dundee United effort off the goal line last season has always been the same, quite why it is now being reported that Ange Postecoglou's predicted timescale for the defender's return as 'a couple of months' is a further setback for the player is baffling. That particular comeback been earmarked for October for some time, all Postecoglou was telling us yesterday was exactly what we knew and ensuring in his response the board are also reminded of the fact a further central defender on top of Carl Starfelt is a minimum requirement.
A loan deal may make the most sense to cover that position, if Julien is due back in training soon and we still wish to offer regular opportunities and not stifle the development of Stephen Welsh and Dane Murray.
Of all the central defenders we've been linked to so far, the one who seems tailor made to an Ange Postecoglou team and one who would fit the bill as a one season insurance policy as Jullien returns to the side is Manchester City's Japan international Ko Itakura.
Having been on loan at Groningen for 18 months he is already bedded into his new European culture, he himself has admitted he is looking for a higher profile club than the Dutch side he's left behind and he has next to no chance of troubling the Manchester City first team.
This is the only central defender bar Starfelt I have seen Celtic linked with and looked at with anything more than a shrug of the shoulders. He has all the ball playing central defensive abilities Postecoglou likes, allied to a good reading of the game, excellent recovery pace and doesn't appear afraid to put either his head or his foot into tackles, he also has the ability to step up a position and play the holding midfield role as he is a very precise passer of the ball too.
Our contacts within the City group could at least mean we have a chance to put forward a financial case to City and if we can win in Denmark tonight, we could also offer European football as a progression for Itakura, the size and profile of Celtic would also fit the wants of the player. It may mean Stephen Welsh filling in until Itakura and Japan have finished with the Olympics but that is worth the wait to ensure the standard of player we would be getting fits the bill.
It has also been comforting to see Celtic linked with former England and Manchester City number one Joe Hart, not because Hart is the sort of goalkeeper who fits the profile Ange Postecoglou would want – he doesn't – but because if the link is genuine, at least we can be certain Celtic are at least looking at goalkeeping alternatives. That's because, even if Jullien and Starfelt turn out to be Celtic's equivalent of Bonnuci and Chiellini it wouldn't be much use to Celtic's clean sheet hopes to have either Bain or Barkas behind them, it would simply smack of false economy.
Celtic need a goalkeeper, yet until yesterday – and no I wasn't buying the Fraser Forster links – we had seen little chat of goalkeeping targets other than the Mat Ryan connection a few weeks back, and that one appeared somewhat lacking in substance at the time.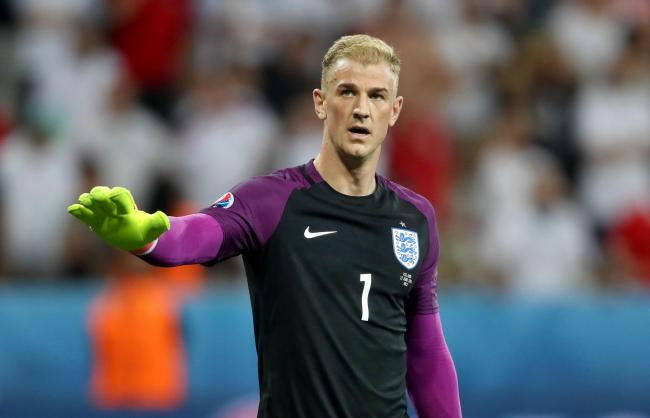 That was mainly because it appeared Postecoglou was all for Barkas being his number one going into the new season, now I'm not even sure Barkas will start against FC Midtjylland tonight never mind be Celtic's first pick for the season ahead. As such, as much as I wouldn't be keen on Joe Hart, we are at least being active in seeking an alternative to the much-maligned Barkas.
If we are considering spending the sort of money in wages, we'd need to attract Joe Hart, could I suggest we look elsewhere and show some ambition. Salvatore Sirigu the ex-Torino goalkeeper is still without a club, is only 34, has 27 caps for Italy and is available sans transfer fee. Sirigu also has more recent form in the book, would cost less in wages than Joe Hart and remains one of the best shot stoppers in the game. He can also pass the ball from the back, something essential to an Ange Postecoglou side and something both Fraser Forster and Joe Hart don't have in their armoury.
Or indeed look to Robin Olsen a goalkeeper who lit up the Euros for Sweden and still can't get a game at Roma. He was allowed to move on loan to Everton last season, so would the Italian club be difficult to deal with? We won't know until we ask, but I'd take either of those options over Joe Hart.
And finally at left back we have adequate cover in Greg Taylor but not someone who you'd suggest would have the passing ability to play an inverted full back role as a first pick, and with Boli Bolingoli still not forgiven for last season's Ryanair date night and even if he was it shouldn't be forgotten he'd already spent six months prior to that in the squad wilderness because he simply wasn't up to scratch, then we still need someone to complete the defensive line up.
Former Eintracht Frankfurt and Newcastle left back Jetro Willems is someone I put up at the beginning of May. He's a 27 times capped Dutch International left back, 27 years old, and also available on a free transfer.
Willems is a pacey attack minded full back and one with a superb delivery from wide areas and an appetite to get up and down his left flank. He comes with a good record when it comes to goals and assists and indeed scored against Liverpool and Manchester City whilst on loan at Newcastle. He has played 215 of his career appearances as an out and out left back and scored 14 goals and assisted 38 times, as well as periods playing at left midfield on a further 39 occasions, with another six assists to his name and has filled in on occasion as a defensive midfielder as well as the odd attempt at right back and central defence. His profile screams inverted full back promise as well as versatility and he's also just reaching his peak years.
So how a Buta left back, central defender and goalkeeper to join Aurelio at Celtic? In Itakura, Sirigu and Willems there are three talented and experience options available. It may take a little finance when it comes to wages to attract them to Glasgow, but if we are looking to push that boat out to accommodate Joe Hart's salary it may well be worth considering there is more bang for your buck available elsewhere.
Niall J