Davie Provan wouldn't be slow in putting the boot into his old club if he thought it's merited but as far as the appointment of Eddie Howe as the next Celtic manager goes, Provan is in no doubt that Dermot Desmond has got his man and the 'done deal' will be announced in due course.
It is true that Celtic are cutting it tight as far as the season ticket selling season goes, usually there would be tens of thousands of renewals already confirmed, putting millions into the club's depleted coffers. The logic must be that when everything is in place and Eddie Howe is confirmed then there will be a euphoric rush to renew as a the support buys into a new era for Celtic. The are probably right about that but it remains a risky business from a usually risk averse PLC Board.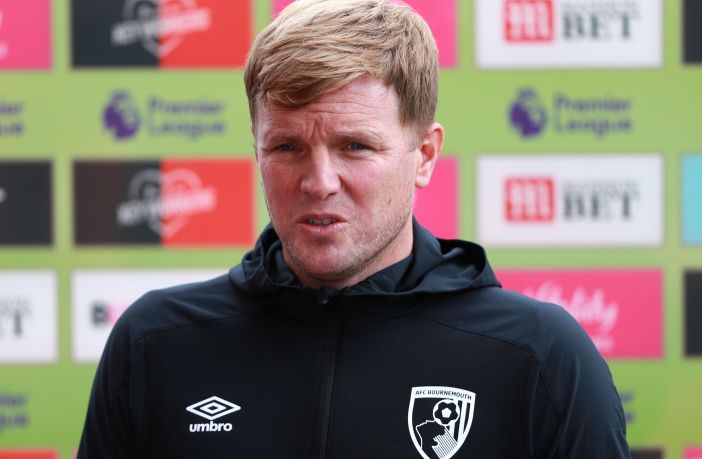 Speaking on Go Radio today the former Celtic and Scotland outside right, can't see a scenario where Dermot Desmond would not be in complete control of events at this stage and he therefore believes that the Irish billionaire has already done the deal with Howe. "I don't think for a moment Dermot Desmond would have exposed himself to the possibility of being embarrassed by Eddie Howe And Eddie Howe himself has chosen not to rule himself out," Provan stated.
"So reading between the lines I think there's an agreement, I think it's a done deal. I'm pretty sure Celtic will be working away in the background to beef that squad up because it's going to be a wholesale change of the type that we haven't seen for a long, long time."
"I'm sure Dermot Desmond will be aware that it doesn't look good and that makes me all the more convinced that a deal has been done with Eddie Howe and that they're working behind the scenes.
"I'm pretty sure that's the case. I don't think for a moment that Eddie Howe is going to take a Crystal Palace, I don't think Dermot Desmond would leave himself open to that embarrassment."
So when might Celtic announce Howe? The Premiership trophy will be presented at Ibrox next weekend and no doubt the MSM are going to be going into overdrive in their coverage, 55 pages in the Daily Record pull-out, that sort of thing.
Celtic might want to take the sting out of this by leaking the confirmation next Friday and parading the new manager on the Monday, so confirmation on Friday 14 May and Eddie Howe at Celtic Park perhaps for an outdoor press conference on Monday 17 May. Stranger things…
Saddest day of my Celtic supporting life…. pic.twitter.com/7qLz3VQX6r

— Peter Marshall (@pmarsh226) May 6, 2021
Order a signed copy below...