CELTIC captain Scott Brown will drive his team-mates on today to beat Rangers at Celtic Park and win the 7 in a row. Last week he was voted Celtic's Player of the Year and is favourite to win the PFA Scotland Player's Player of the Year. Even the Sports Writers may have to grudgingly admit that the Celtic captain is by the far the best player in Scotland this season, although they'll probably give it to Kris Boyd.
Broony has been speaking ahead of the PFA Scotland awards. Here are the highlights of what he had to say…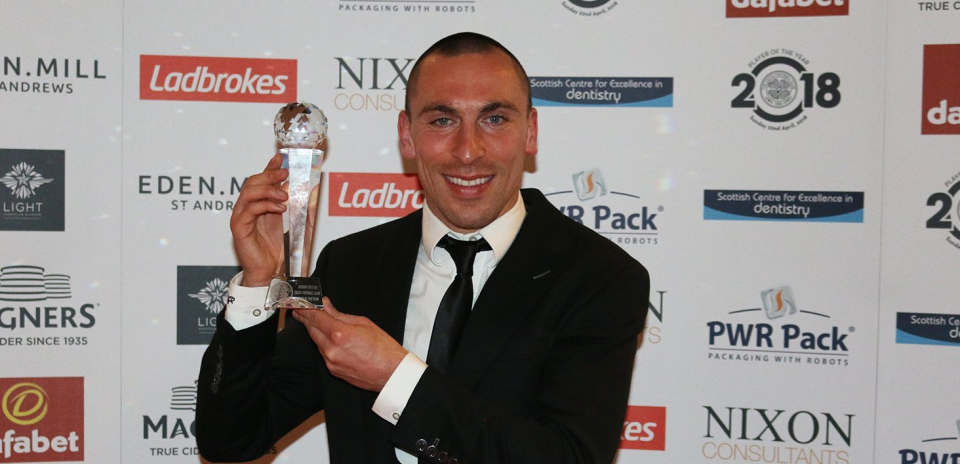 Broony on proving his doubters wrong
"Everyone was telling me I was finished a few years ago but I keep bouncing back and proving people wrong. That's put a smile on my face and probably made a few people miserable too.
"Not a lot of things bother me to be honest but I just like putting a wee smile on my own face. I can still go and play 60 games a season at a top-quality standard. I've been playing in the Champions League and also the SPFL, dominating games from start to finish.
"When people say that your legs have gone and you're finished at 30 years old… I turn up and train and I'm fully fit again. I'm still one of the fittest in the team and that's what keeps me going and feeling as young as I do."
Broony on his poor form at the end of Ronny's time in charge
"Yes, there were a lot of games, I was playing with injuries. I played through and that's always hard work as you want to do the best you possibly can. You try to help the manager out and your team-mates but it didn't always look great on me.
"I still turned up because I'm willing to play through thick and thin. At the end of the day I should have taken six or seven weeks out. Hindsight is a great thing and we still managed to win the league."
Broony on what Brendan has done for him
"An understanding of the game more than anything. It's not about just bombing on and trying to be a box-to-box player. It's more about positional sense and understanding how other teams are playing and how we can open them up.
"That has been the key for myself this season, just to make sure I am injury free and there for selection. I think I have only missed one or two games due to suspension."
Broony on the trophy hunt
"That's' why I came to Celtic in the first place to be a winner, and win trophies. I had that wee sniff of it at Hibs, winning the CIS Cup. I came to Celtic, won leagues, Scottish Cups and now trebles.
"You get greedy, you're hungry and you want more. I want to continue doing it and I still have that drive to win as many trophies as possible before it's time to call it a day."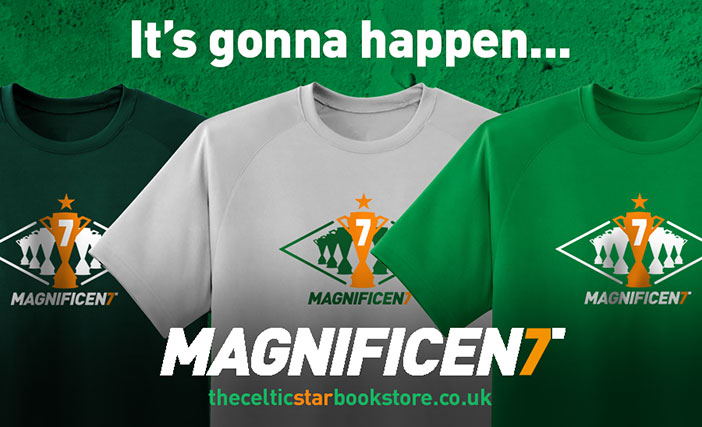 Broony on being here for 10IAR
"I just concentrate season to season. That's a few years away yet but I feel I can play for another three or four seasons. Whether that's at Celtic or not… but I would love to stay here for the rest of my career.
"The club has been great for me since I signed. Here's hoping I can win a lot more trophies before I finish. I still have another year to go so that will take me to 34. I'm in no rush. The club knows I'm going nowhere. There is no rush between me, the manager and Peter. We will sit down whenever we need to sit down, whether it's halfway through next season, they know I always want to be here."
Broony is here for 10IAR…