It was Helicopter Sunday in the SWPL last Sunday as the 2022/23 season reached its grand finale with any one of three top sides being in with a shout of becoming Scottish Champions and two from three earning a spot in next season's Champions League, while one will end the campaign with nothing other than regrets.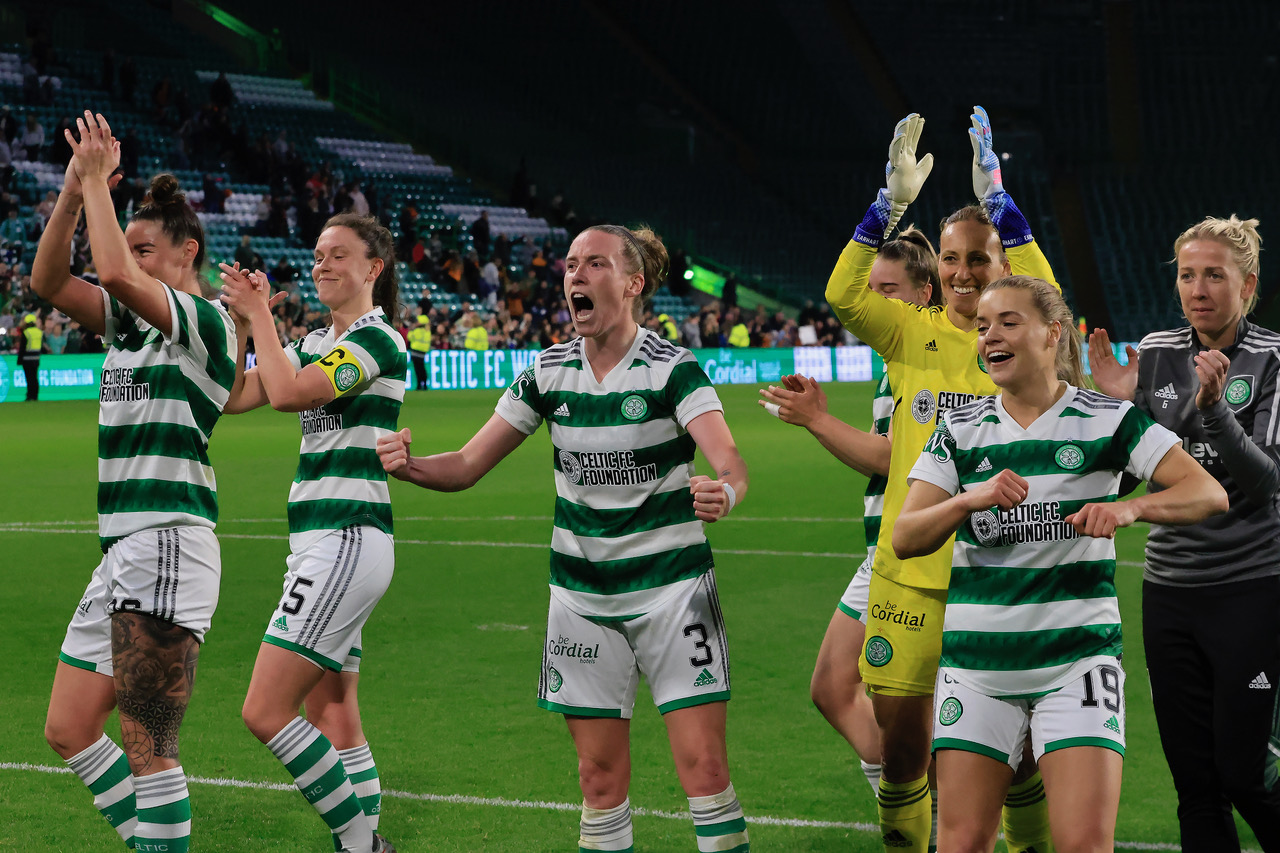 The contenders were current league leaders Glasgow City who were two points ahead of both of their title rivals but with an inferior goal difference in relation to the other two. Glasgow City played second placed theRangers who are the defending Champions and who usually play their home matches at Broadwood Stadium in Cumbernauld. This time though, the game had been moved to Ibrox as theRangers looked to retain their title or at least qualify for the Champions League to justify the huge investments made by the outgoing Ibrox Board.
"I can imagine a three-point turn may be needed…"

SWPL managing director Fiona McIntyre has the trophy and car ready as the title race goes down to Sunday's final games pic.twitter.com/EcZmqQgpaZ

— Sky Sports Scotland (@ScotlandSky) May 17, 2023
theRangers had a goal difference advantage of one goal on third-placed Celtic with the sides level on points going into last Sunday's  finale. And while theRangers faced leaders Glasgow City at Ibrox, Fran Alonso's Celtic side entertained Hearts at Celtic Park, having earlier that week moved their game from its original venue over at the Excelsior Stadium in Airdrie.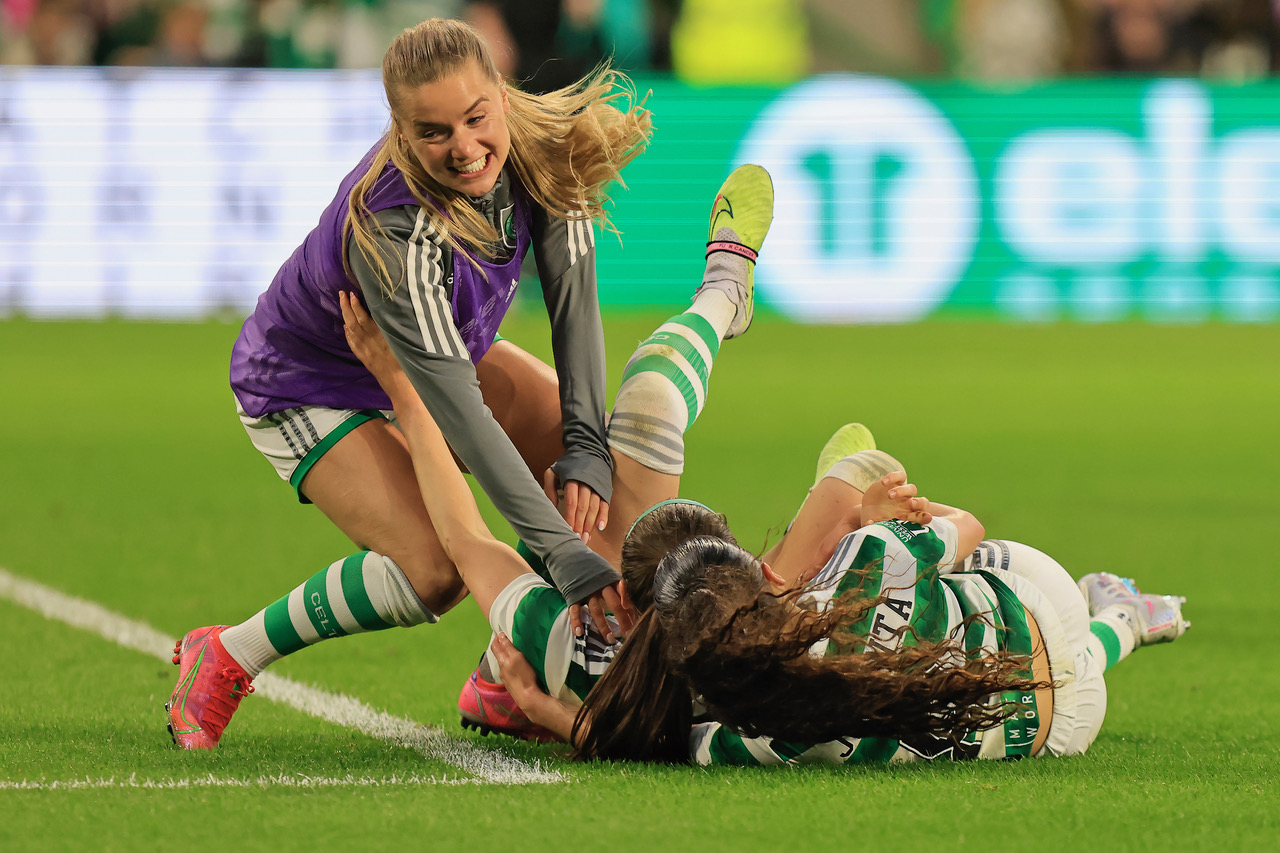 That decision made perfect sense from Celtic. The previous Thursday night, Celtic FC Women smashed the SWPL attendance record of 7033, which was held by Hibs for an Edinburgh Derby last season against Hearts. Celtic attracted 9553 supporters to see Celtic's Ghirls beat Glasgow City 3-1 and by doing so drag them back into this three-way title battle. And there was be an even bigger crowd of 18,833 at the weekend for the Celtic v Hearts match, with tickets being offered to Celtic season ticket holders free of charge which will please the readers since ExpressVPN revealed some serious concerns about over-charging at ticketed events, including Women's football where the site reports that resale ticket prices have soared by 428% for the Women's FA cup final In England.
Fran Alonso said at his media conference last week, which was attended by The Celtic Star, that he wouldn't swap positions in this thrilling title race with either of the other two coaches.
Glasgow City had  to win at Ibrox to win the league and needed a draw to get into the Champions League. Meanwhile theRangers understood that they would get nothing much from a draw – they'd have assumed Celtic will win against the weakest team of every four and the only one with nothing but pride in the jersey to play for, in Hearts.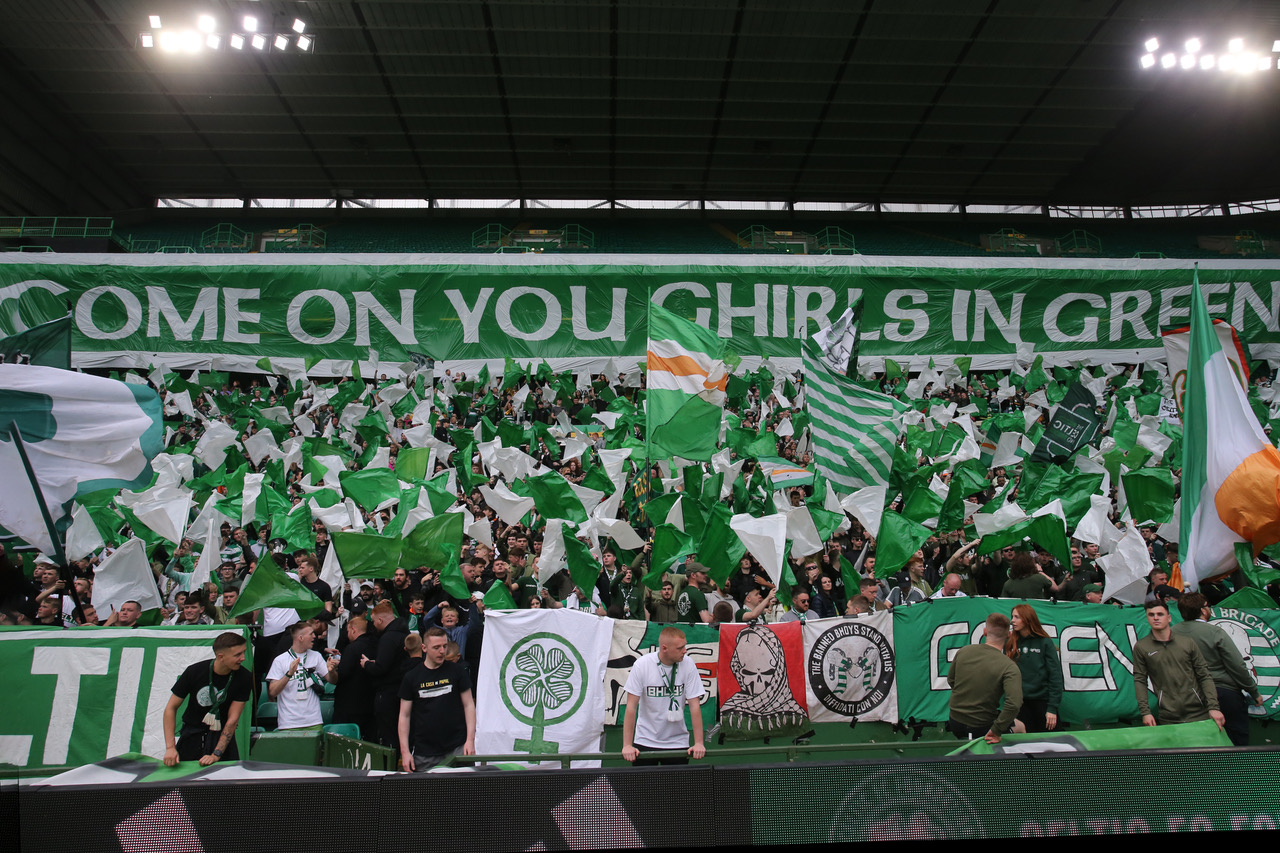 And even if they did beat Glasgow City, that only guarantees a Champions League spot. The Ibrox club still needed to consider the margin of Celtic's lead throughout the afternoon as goal difference would settle the title race if both Glasgow and theRangers won or Celtic won and the other match was a draw, which would have meant Celtic and Glasgow City finishing level on points but Celtic winning the title on goal difference.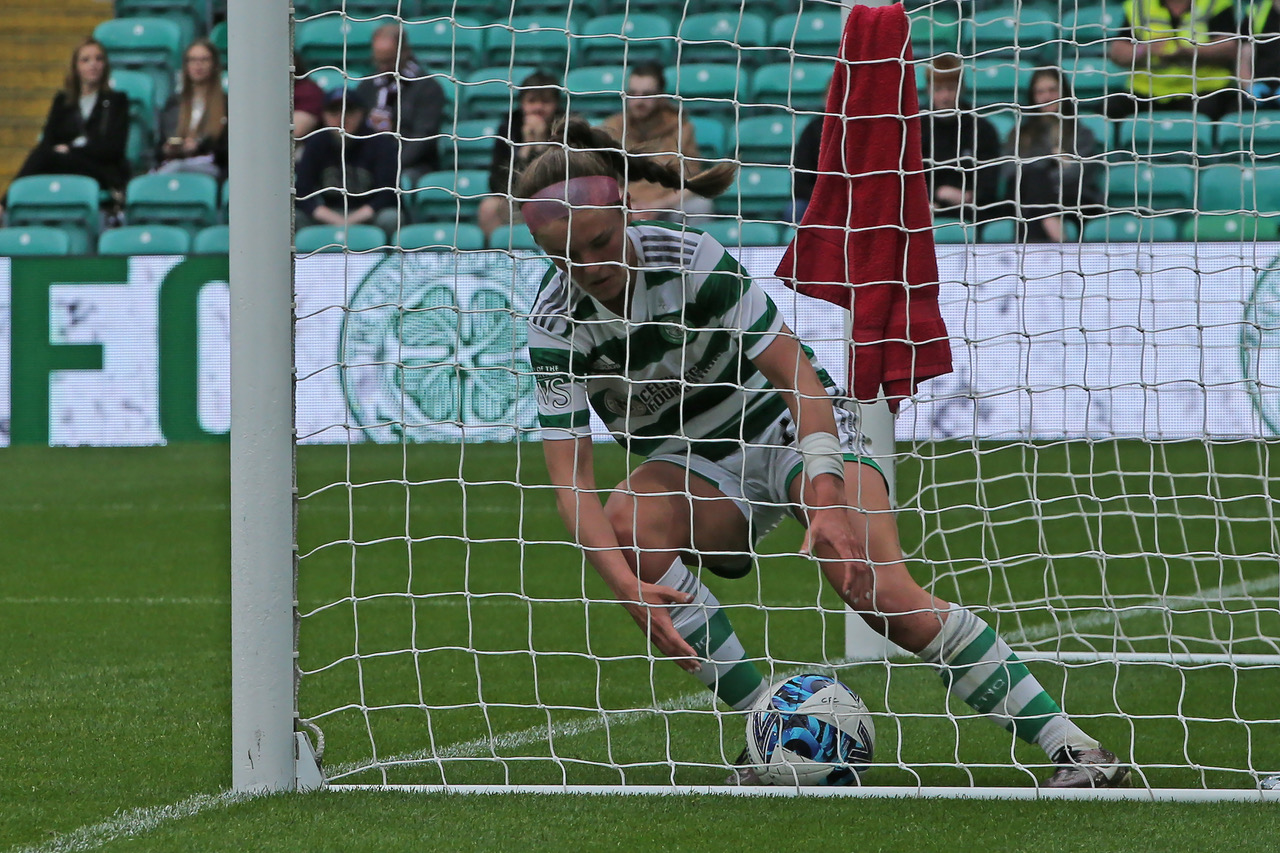 A decent number of goals from Celtic against a team that lost 6-0 to theRangers last weekend would have mean that only a Glasgow City win would have stopped Celtic from being crowned as the champions of Scotland, winning the SWPL1 title for the first time ever! If City could get the three points at Ibrox, then they would be worthy Champions, but it would take the result of their season and one that would deny theRangers European football next season and leave them as the ones holding the final day SWPL1 title showdown wooden spoon, despite spending the most money on their squad.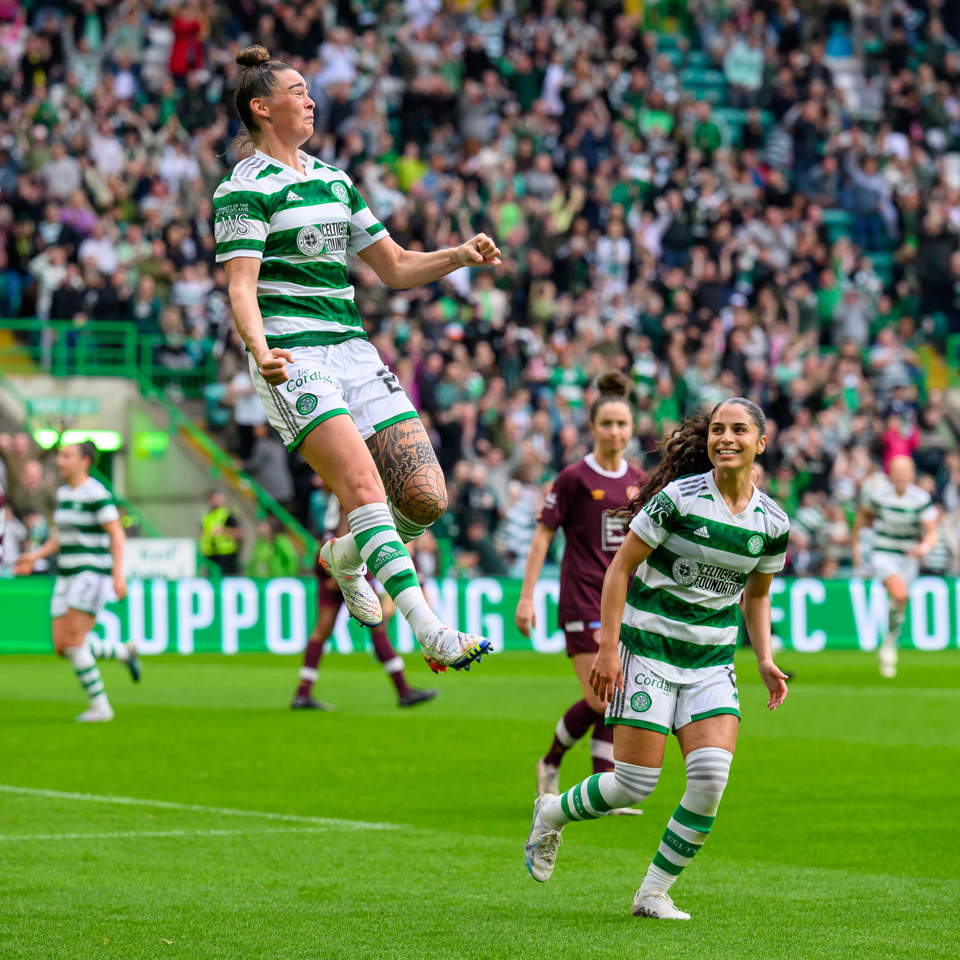 Celtic were 1-0 up at the interval against Hearts with Scotland's Player of the Year scoring the goal. Meanwhile at Ibrox it was goalless at the break with neither side creating any chances of note and Glasgow City content to sit in.  Natasha Flint doubled Celtic's lead in the second half and then the focus at Celtic Park was on what was happening across the city at Ibrox and at the end of a goalless ninety minutes it's fair to say that there was nothing much to report as it remained goalless.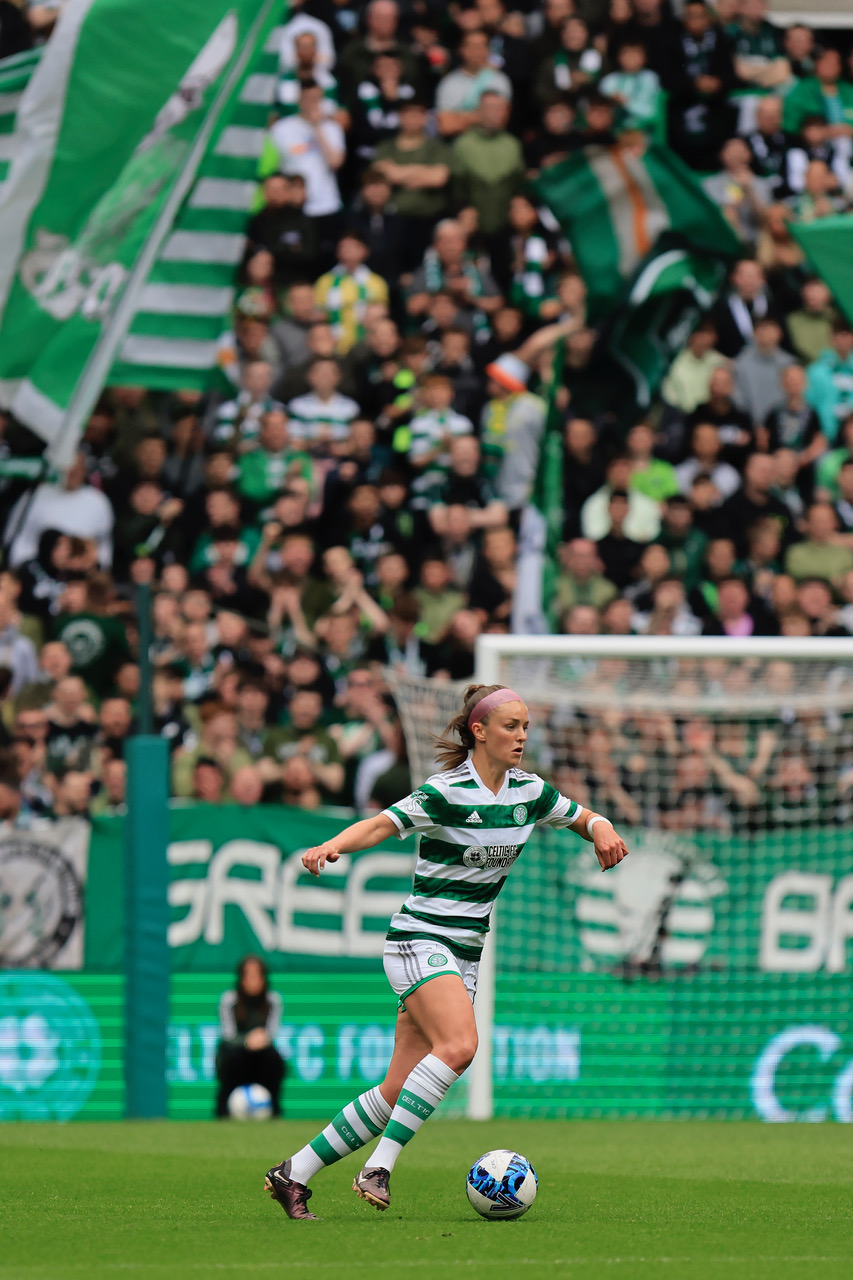 Then in stoppage time theRangers threw caution to the wind, sending their central defenders up front in a desperate attempt to get a goal that would give them Champions League qualification. But they left the back door open and Glasgow City pounced with their only chance of the game in the 92nd minutes to take the lead.
News of the City goal filtered through to Paradise where there was deflation on and off the park. Then the place erupted in celebration as theRangers had equalised, and that would mean Celtic were champions after all. But it was short lived as the referee correctly ruled out the goal for a barge on the City keeper.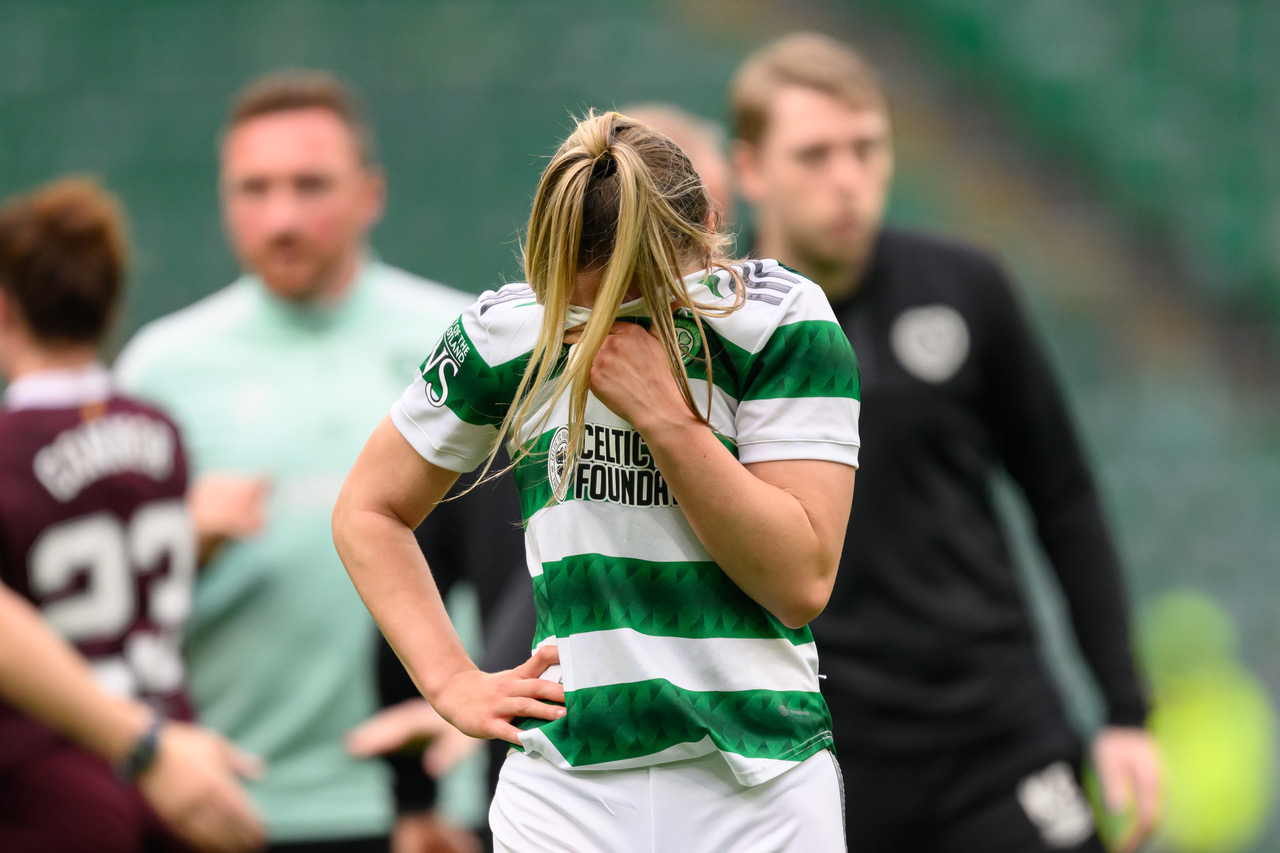 The taxi with the trophy was already heading to Celtic Park when they got the news of this late drama from Ibrox and that meant a swift change in destination for the cab and the SWPL1 trophy.
The Celtic Star filmed Fran Alonso's post match media conference which you can watch below.
This Sunday Celtic take on theRangers in the Women's Scottish Cup Final at Hampden.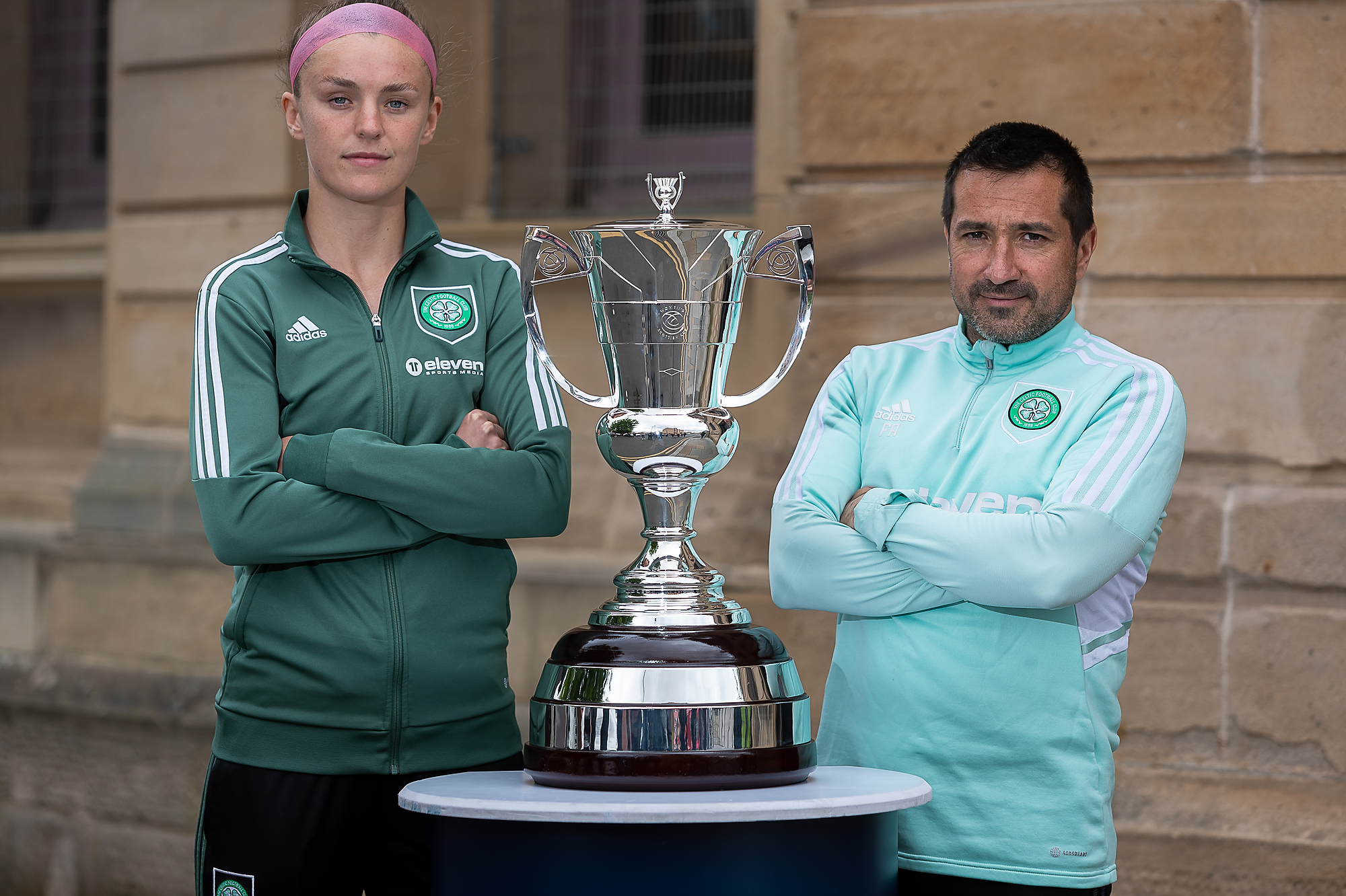 COYGIG