The belief that the Celtic support has in Ange Postecoglou's team is such that a 1-1 result away in the Champions League – earning a valuable point that could be decisive in what is looking like a tight fight for second spot behind Real Madrid – was met with feelings of frustration, rather than satisfaction.
Chris Sutton reckons that Ange himself was frustrated and that partly explains his run-in with that jobsworth translator but it's fair to say he had annoyed the Celtic manager before and after the match!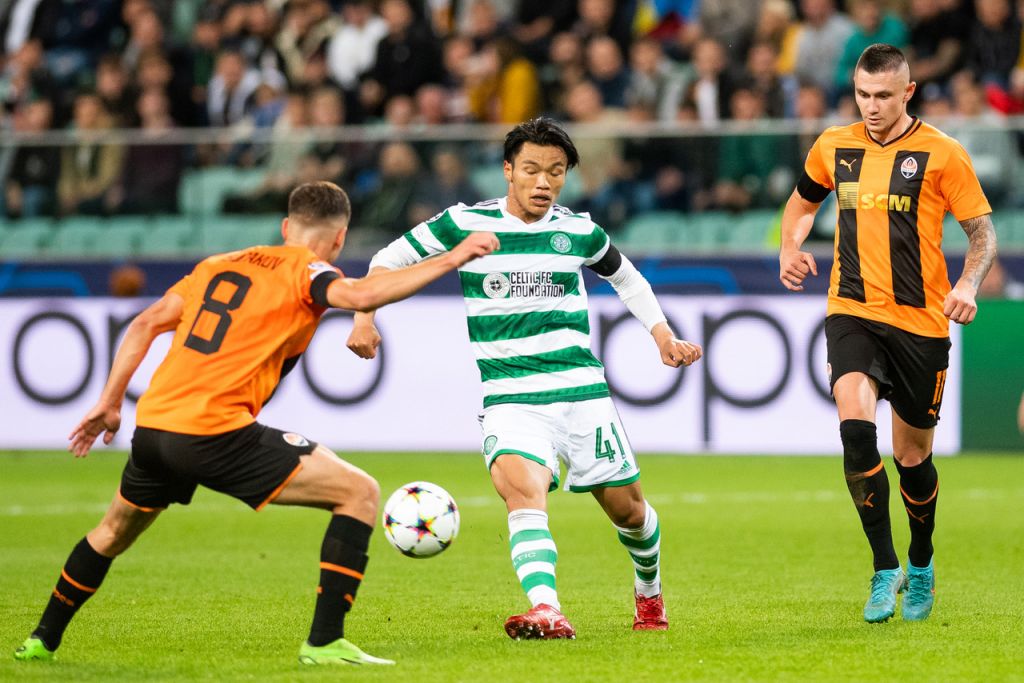 Still it all points to incredible progress for Celtic in Europe under Ange Postecoglou's 'play our football' philosophy that resulted in Shakhtar Donetsk being scared to venture out of their own half in the second half attempting to hold onto a point in their home match.
"They are bitterly disappointed at just getting a point on the road in the Champions League," Chris Sutton notes about Celtic this morning in his column in Daily Record. "For me, that just shows how far they have come. It's incredible the improvement in Europe from last season. If Celtic had secured a draw after being backs to the wall for 90 minutes then we would have hailed it as a battling result. Instead, there is a huge feeling this was a missed opportunity to collect maximum points."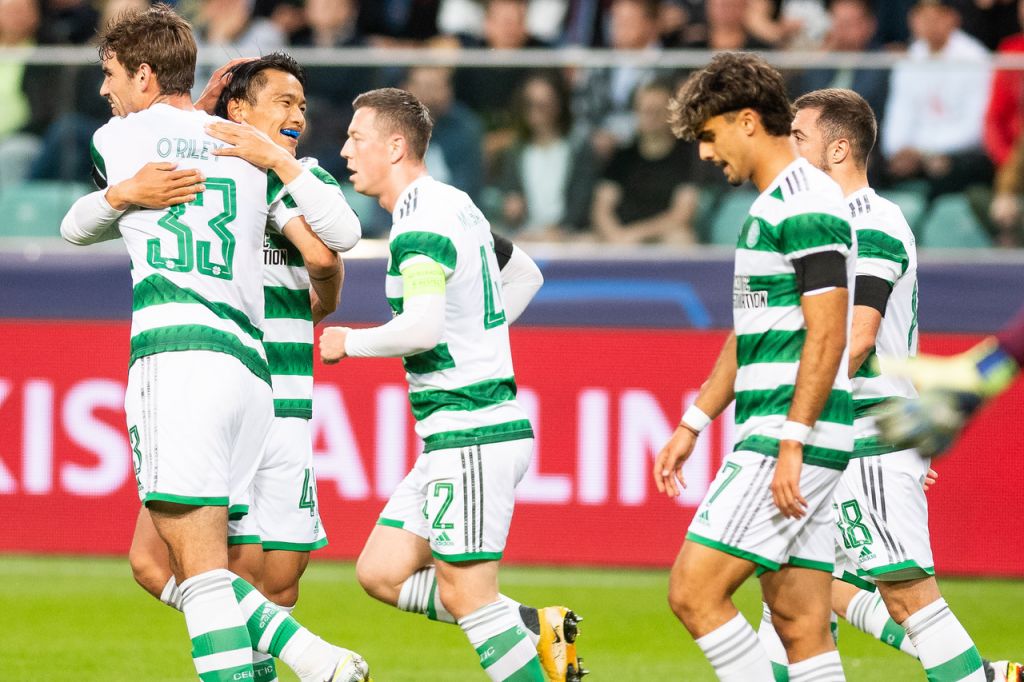 Sutton though recognises that for anyone watching that game in Warsaw on Wednesday night, that was certainly a case of two points dropped and it could be costly in the longer run. "Listen, it might bite them on the backside later in the group when everything is tallied up. But in the meantime it doesn't take away from the fact this was a very impressive performance against a more than decent side. In fact, I can't think of many better away displays in the Champions League – going all the way back to my playing days.
"A lot is made out of Celtic's form on their travels, we all know they have only won twice at this level. But they haven't achieved many draws either – and they certainly haven't draw games like they did the other night.
"Celtic dominated the entire match, apart from the 10-minute spell after Shakhtar's goal. The opening half-an-hour onslaught was what we have come to expect from this Celtic team."
Yet if Celtic impressed in the first half, according to Sutton they were even better after the interval despite failing to find the back of the net to win the three points. "But it was the display after the break that impressed me most. Postecoglou will have had a word with them at the interval to get back to doing what they do best, controlling the game, pressing hard and attacking with pace. The changes kept up the momentum after some started to flag and by the end it was Shakhtar who were hanging on and celebrating a point," Sutton stated.
"I know the Ukraine side have lost a lot of big players but they are still packed with highly-rated talent like Mykhaylo Mudry and Taras Stepanenko. But Celtic completely imposed themselves on them. Scottish teams simply don't play that way in Europe."
Meanwhile did you read Matt Corr's European Diary last night on The Celtic Star? In particular the situation after the final whistle where Celtic fans were caged in for a long period of time is something that the club needs to address with UEFA. Matt's European Diary is well worth a read…