BRENDAN RODGERS had his most satisfying experience so far as Celtic manager on Thursday evening and he wasn't slow in letting his players, who had performed so well in defeating Zenit St Petersburg under the lights at Celtic Park, know.
"Yes and I said that to the players," Brendan said at yesterday's media conference ahead of tomorrow's match against St Johnstone at Celtic Park.
Rodgers will go into the game against the Saints without his skipper Scott Brown, who along with James Forrest, have been the two outstanding performers for Rodgers this season. We would expect Scotty Sinclair to come back into the team that will have few changes from Thursday night.
Jim Craig in his diary on The Celtic Star this morning reckons that Brendan will make quite a few changes with the Thursday night's vital match in St Petersburg in mind and a consequence of some weary legs after the game less than 72 hours before.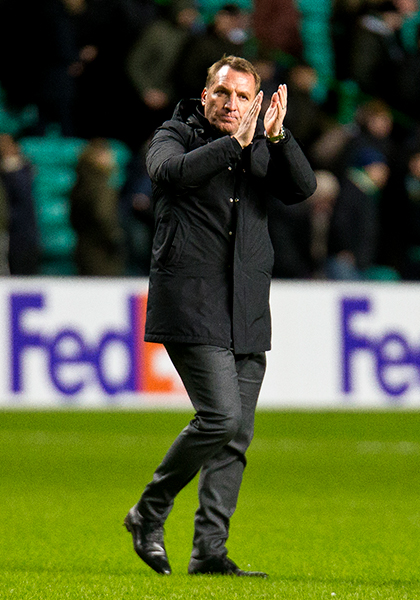 Brendan was certainly full of pride yesterday.
"There have been some outstanding performances in my time here and Thursday was absolutely brilliant because I have seen growth from when I first came in.
"I have always talked about personality and to play with the bravery and a good tactical understanding of the game defensively.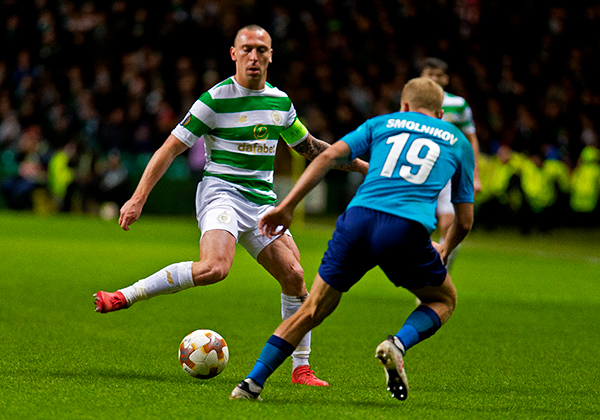 "The crowd were also amazing and gave us that edge, but they also stayed very calm when we had the ball.
"There is a real cohesion between the stands and the pitch and that is very, very important."
Brendan certainly is aware of the dangers of slipping up against Saints with that game bookmarked by the two crucial Europa League matches. And he returned to his pre-zenit theme with the message to his players being, once again, concentrate, concentrate and concentrate some more!
"The players are not robots and they will have games where they are not at their best.
"We had a review after last week's Partick Thistle game, as we always do.
"I wasn't happy with our concentration in that game. We conceded goals.
"I know people will say we aren't tested the same in domestic football, but, for me, it is very important our concentration is there for every single game.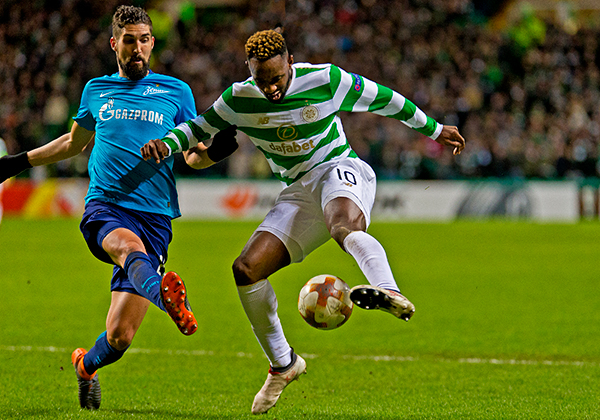 "When we are concentrated and when it comes to the big games, we don't tend to lose too many.
"Thursday is a vital game, but so is tomorrow and I have got players who are champing at the bit to play.
"We will be hungry to get the three points and it will be a stuffy game because St Johnstone are organised and make it difficult for you.
"Some of the boys will come in because others played on Thursday and we are now starting to get one or two back to fitness, the likes of Patrick Roberts and Tom Rogic.
"In in a few weeks' time, that will give us a real strength and depth and quality going forward for the rest of the season."
If the depleted squad can get past Zenit on Thursday and given the confidence that such a success would give the club, these returning players…still, it's too early to dream. So three points tomorrow please Bhoys!