Jota compared his departure from boyhood club Benfica with Kieran Tierney leaving Celtic to sign for Arsenal in 2018 and also spoke about the prospect of Celtic potentially facing his old club in the Champions League this season.
Celtic will almost certainly be in pot 4 while Benfica, if they make it through the qualifiers should be in pot 3 so there is a chance that the two sides will meet in the group stages in the autumn.
"I don't want to think about the prospect of playing against them in the Champions League!" Jota said at his media conference on Friday afternoon. "Would I celebrate if I scored against them? Definitely not — no chance! Benfica is a really special place for me and it will always be in my heart, whatever happens.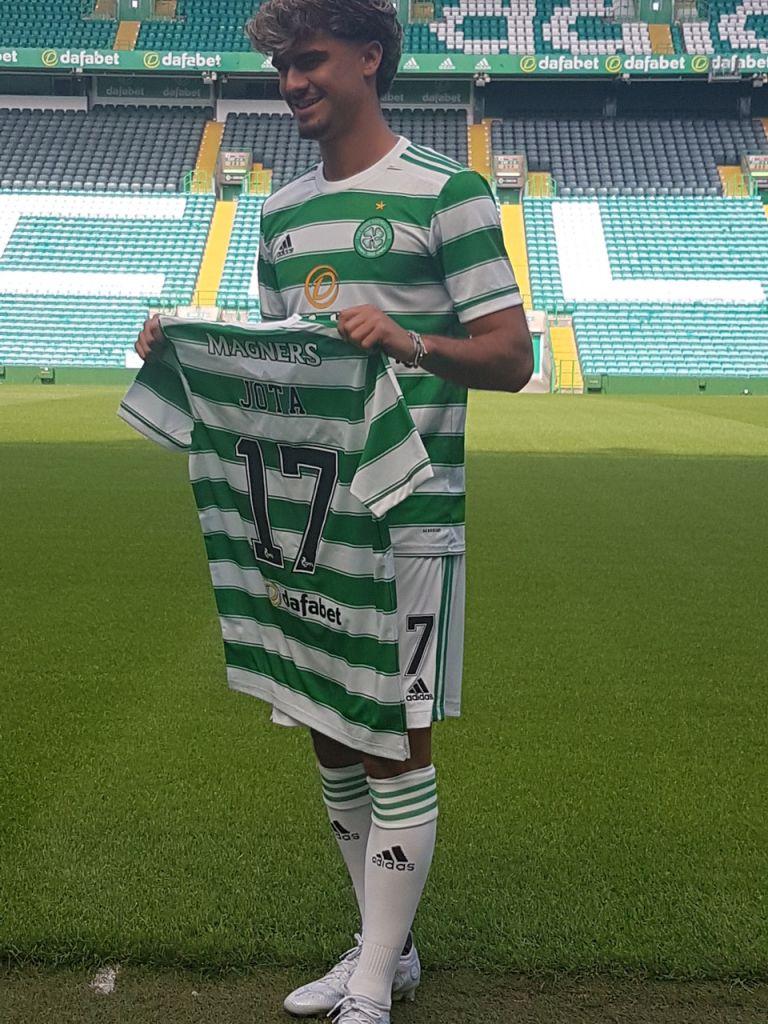 "Coming to Scotland this week was quite a nostalgic moment for me because I've left home. It's been fifteen years, not one year, and fifteen years is a lifetime.
"I guess it's like Kieran Tierney going to Arsenal — everyone kept saying to me that he had left home and it's the same for me. I was on my holidays and I was thinking about what I would do next. I had to make the choice, and I chose Celtic.
"At this moment in my career this was the best step for me and I'm 100 per cent here and focused on doing the job."
Playing International football has been a big part of Jota's time in the game so far at all youth levels and up to the Under 21s and asked if he'd ambitions to break into the national side under Fernando Santos Jota said: "I don't think like that. I think about every game and every training session and if things happen, they'll happen. If they don't need to happen, they won't happen.
"I just want to stay grounded, remain humble and do my work. For sure, being involved with the national team is a dream and it would be a big moment in my life. But right now I'm just thinking in the present — and the present means pre-season with Celtic.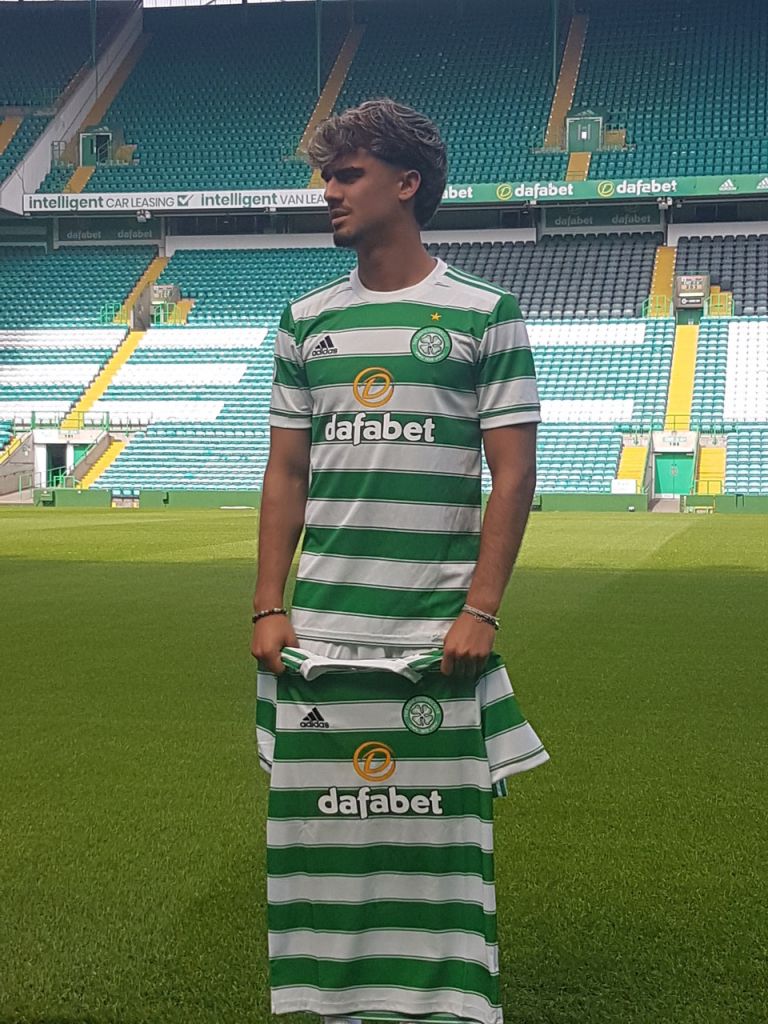 "That was something I was looking for, because in the last few years I didn't have the chance to do a full pre-season and to play at the club where I had done pre-season.
"By moving to Celtic permanently I have the opportunity to do a full pre-season. I'm happy I can be with all the lads, to enjoy it and try to deliver results.
"Every training session we do and every game we have is a step towards our goal. We know we can be much better than this. We just have to believe the ideas of the coach and be as strong as we can — because we don't stop."
It's worth noting the same people saying we're standing still by making Jota & CCV permanent are the same people who thought we had no chance of getting them.

Inject it 🇵🇹🇺🇸💉 pic.twitter.com/Pr3uJvBGP8

— Everything Celtic (@aboutceltic) July 2, 2022