"Incredible," Lennon said. "I can't even believe we're sitting here discussing it. I said to the players when we won the treble in 2001 it was the first time in 30 years or something like that – but these guys are on the cusp of three trebles.
"I thought the double treble was good! I thought when they went a season unbeaten and winning the treble was something I'd never see again. Now they've done two and they're on the cusp of a third.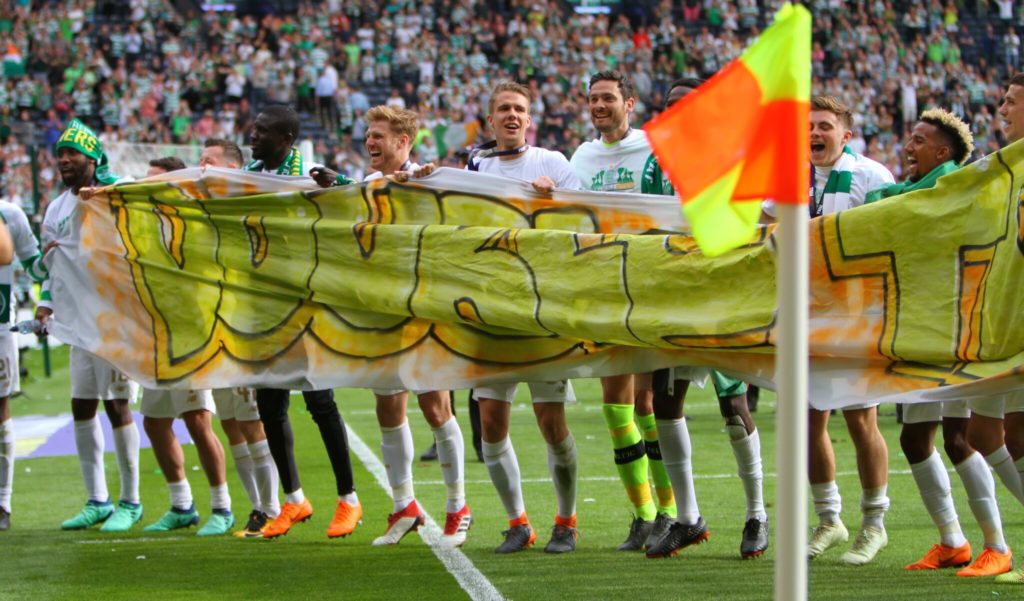 "It's fantastic for what they've done for the domestic game. And everybody wants to beat them and they overcome all those obstacles and challenges and they just keep going. It must be fatiguing mentally and physically at times – and we've probably seen a little bit of that – but, when the big games come, they really sharpen their minds again and focus."
"You can't avoid talking about it or being asked questions about it but we have to just focus on the here and now and the next game is Aberdeen. They will be a tough nut to crack, as they've proved."
Whether Lenny wins the Treble Treble or not there remains no certainties regarding what happens next in terms of him securing the job on a permanent basis to try for a quadruple treble.
"My remit is to do the job now," Neil said at the Celtic Media Conference , as reported in The Telegraph.
"We will see what happens after that, but two weeks ago, according to a lot of people, I had to beat Rangers in order to guarantee the job. Now I have got to win on Sunday to guarantee the job. It is just nonsense."
Here's Lenny's full media conference from yesterday, the merits of which we discussed earlier this morning HERE. This has so far been viewed by 9717 supporters.
And here's the video of the Celtic squad training ahead of the Scottish Cup semi-final…