CELTIC 2 ABERDEEN 1
This was a tight but decisive victory for Celtic against the team that are probably the third best team in the Scottish Premiership. The value of this victory must not be underestimated – remember it was Aberdeen who took two points from the Rangers on the night that we beat Hamilton Accies – and a five point lead is a good thing to have.
Next Sunday is of course next Sunday and it will look after itself. The important thing at the moment is to make sure that there are no slip ups at St Mirren on Boxing Day. The Saints will fight with all the determination of a team threatened with relegation, and we must not make light of them.
Hail Hail 🎅🏽🎅🏽
Job done until Boxing day 👊🏽✅
Have a Merry Xmas all my Celtic people & cherrish your family 🍀🎉💚🎅🏽#HoopsUpsideYourHead#10Wins#XmasGift⚽️ pic.twitter.com/roWtynLSwU

— Chris Jullien.. (@Chri6ViF) December 21, 2019
GOAL! 1-0 @Chri6ViF pic.twitter.com/w0pFnw8u9S

— Celtic Goals (@CelticGoal) December 21, 2019
Today saw Celtic off to a terrific start. There possibly was an element of luck attached to Jullien's goal, but the goal was surely deserved on the balance of play with Celtic already having had several very close things involving hitting woodwork.
Odsonne Edouard was well to the fore in all of this, as was Callum McGregor and Ryan Christie, but Edouard still to me seems to lack a little incisiveness in front of goal with a tendency to try to tee the ball up for a better shot rather than shoot first time.
GOAL! 2-1 @Oedouard22 pic.twitter.com/wxHmyjY3D5

— Celtic Goals (@CelticGoal) December 21, 2019
If he can work on that, he can become a very complete player. There is no problem with his holding the ball up, his distribution or his ability to run on and score a goal (as he proved today with that superb winning goal). It is only when the ball comes to him in a tight, crowded situation that he occasionally lets himself down. Mind you, it is very easy from the Stand…!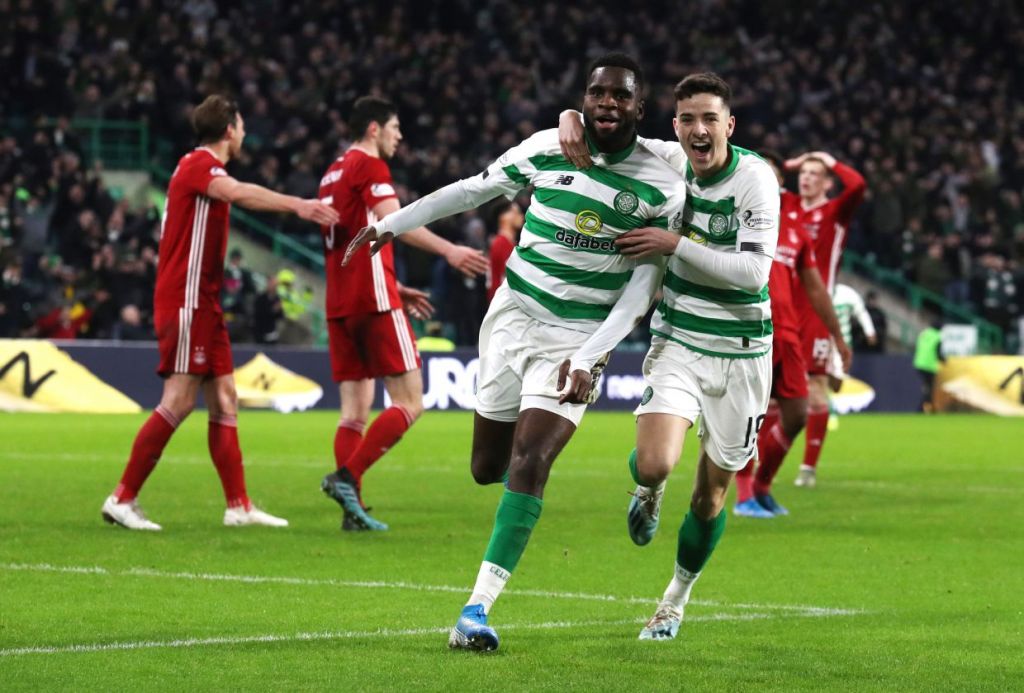 Aberdeen's goal was very disappointing. In the first place, the free kick that it came from didn't really look like a foul at all, but that did not excuse the fact that Sam Cosgrove rose in splendid isolation in what seemed like a slow-motion film. At least someone should have been up there with him, and although it is almost blasphemy to say a bad word against Fraser Forster since the events of two weeks ago, maybe he should have come out? Certainly someone needed to take a grip of things.
There was concern about Mr Anderson's refereeing. A few funny ones near half time – I suspect that was a penalty for Celtic, and there was certainly a blatant corner kick, obvious to everyone in the stadium – and he left the field to the boos of the crowd. I have a certain sympathy for Sam Cosgrove. It didn't strike me as all that evil, but in the terms of the letter of the law in the modern world, Mr Anderson probably made the right decision. Cosgrove was a little rash and reckless, but he is not, I don't think, a dirty player.
Sending off pic.twitter.com/rOz2KJo1oc

— Celtic Goals (@CelticGoal) December 21, 2019
The funny thing was that the sending off did not seem to affect Aberdeen all that much. Celtic should have capitalised but the third goal refused to come, and the count down to the final whistle was not without its tension. Aberdeen were paid a large compliment by Celtic fans who stayed (most of them) to the end! Aberdeen have had a rough time of late, but their influence on the destination may yet be important. They have to play both Celtic and Rangers twice.
Another odd thing was that there were times when the crowd went very quiet. Maybe the Green Brigade just got tired, but there was from time to time a certain amount of nervousness in the atmosphere. I also heard a few invitations to clap hands if you did not like HM Government. Good! I joined in, because they may be Her Majesty's Government, but they are not ours, and it is encouraging to know that there is at least one section of Scottish society that is not going to turn the other cheek to injustice!
— Celtic Goals (@CelticGoal) December 21, 2019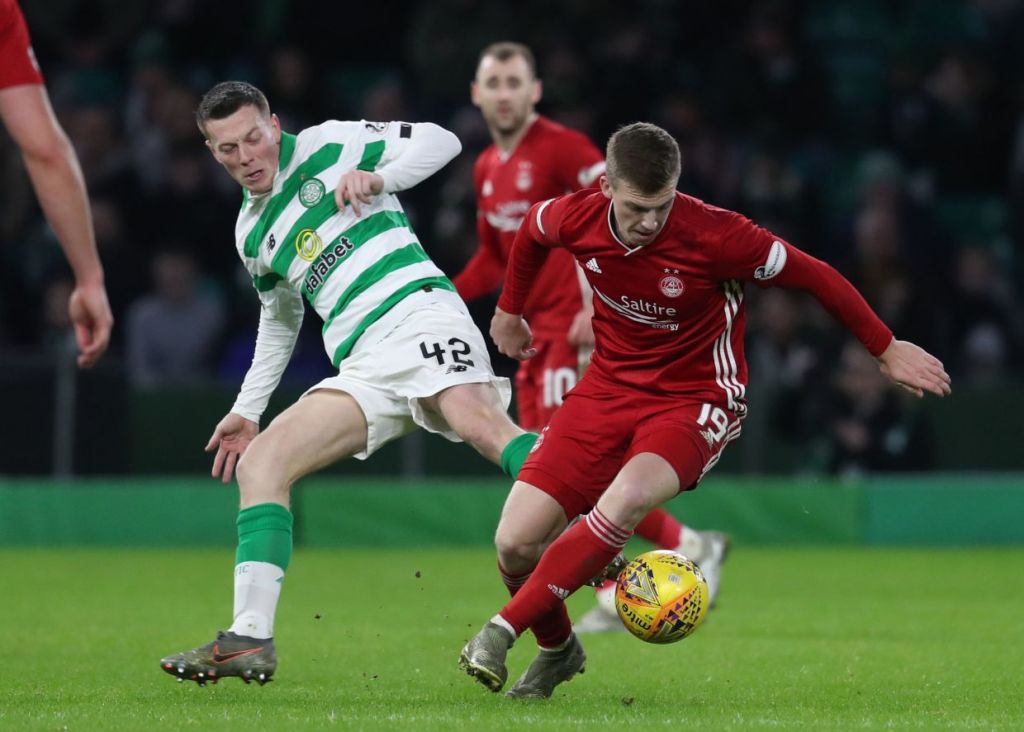 Celtic's best players were Frimpong (pity he didn't score on that individual run), Ajer, McGregor and Christie. Bolingoli was not bad, but there were about three occasions when his "first touch let him down" but he has now won over most of his doubters, I hope. The substitutions were the correct ones, and they all added to the team, Mikey Johnston in particular.
It was a good game played in as nice weather as it is reasonable to expect for Midwinter's Day.
And so five points ahead at Christmas. Let's hope it is a merry one, and we look forward to a good Boxing Day either at St Mirren Park (that odd ground in the middle of an industrial estate) or in front of the TV. Merry Christmas! And I will even (very charitably) refrain from adding the other bit about frying the buns or whatever it is!
David Potter
ALSO ON THE CELTIC STAR…
Sandman's Definitive Ratings – Sheep penned in, Shay Logan, sounding like Gary Tank Commander
Ajer makes the difference as Edouard gives Celtic five point Christmas lead