I have never hidden my admiration for Peter Lawwell. I think he is an ace administrator and deserves all the credit that he can get for the way that he has kept the club on a level footing, and for the success that he brought to the club.
He is also a Celtic supporter through and through in spite of what some might think, and he engages well with the supporters. He is basically one of us and funnily enough, I think that, in his own way, he will be hurting about what has happened to day along with the rest of us.
I am also aware that my views are not shared with everyone. There are those on every supporter's bus who will point to his salary and who will say that he too has done very well out of the club. That I do not deny. What I argue is that he has put in a great deal more than what he has taken out. We have benefitted from his wise stewardship of the club.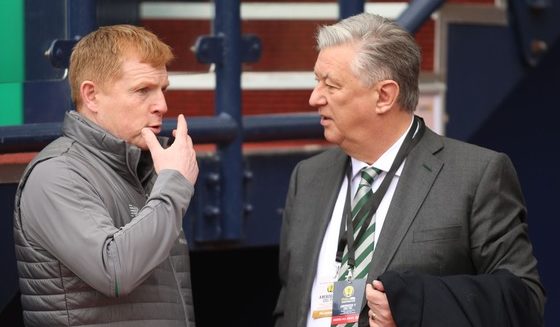 Last night, however, was very badly handled. It beggared belief that the agreement was announced (obviously without the knowledge of the Manager) as the team were hanging on with about five minutes to go in their attempt to gain a draw against difficult opposition. You frankly would not have believed that – but it happened, and Peter must take a share of the blame for that.
Today however I am under pressure. Peter has possibly made a wrong call (Kieran certainly has, but that is another story) and he may well wonder himself about what he has done. Basically, we did not need to sell Kieran Tierney. We have the money. We have even more now, and therefore it becomes all the more incumbent upon Celtic to spend some.
We have until 2 September, as I understand it, to do so. There will be no excuse nor reason for Peter not to do so, and if he doesn't, then fingers will with justice be pointed at the club and the justified suggestion will be made that they are more interested in making money than winning football matches.
It is stark-staringly obvious to me that the place we must start is left back. I don't really think that Bolingoli is as bad a player as he portrayed himself against Cluj. He is young and deserves to be supported and given a chance, but the fact remains that we will not qualify for the Champions League if we do not tighten up our defensive play.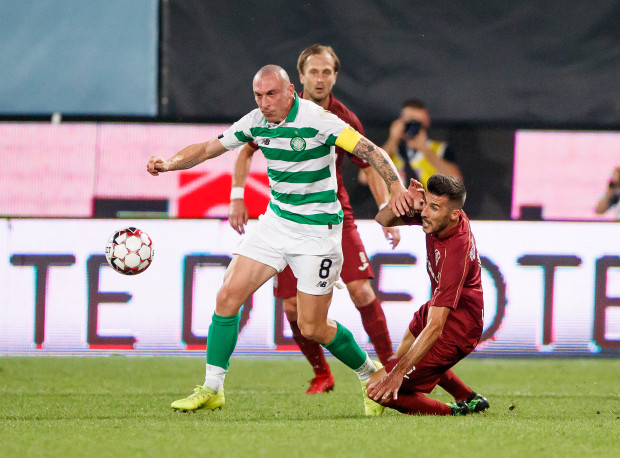 And how often have we said this in the past? Words like "sloppy" keep dripping from Chris Sutton's mouth whenever we play in Europe and we need someone who can stop this.
And I am refusing to believe that we can't get someone for £25 million to plug a few gaps. Johnny Hayes was a marvellous short term solution at the tail end of last year (including the Scottish Cup final), but he was out of position and could not really be described as anything other than an honest journeyman.
But there is good news as well. Forrest, Christie, Johnston, Ajer, Brown, Bain and others are still with us. For a while I worried about McGregor when the same pernicious influences in the media that filled Kieran's head with nonsense started talking about Callum re-joining Brendan Rodgers at Leicester City. Thank you to Mr Lawwell and Callum himself for not allowing that one to happen!
And Kieran? How it hurts to hear all this stuff about loving Celtic! It reminds me of Brendan Rodgers in February. All I can say is that I long for the day when we can see him back in the green and white, loud hailer and all, "living the dream" once again!
Oh, please let it happen!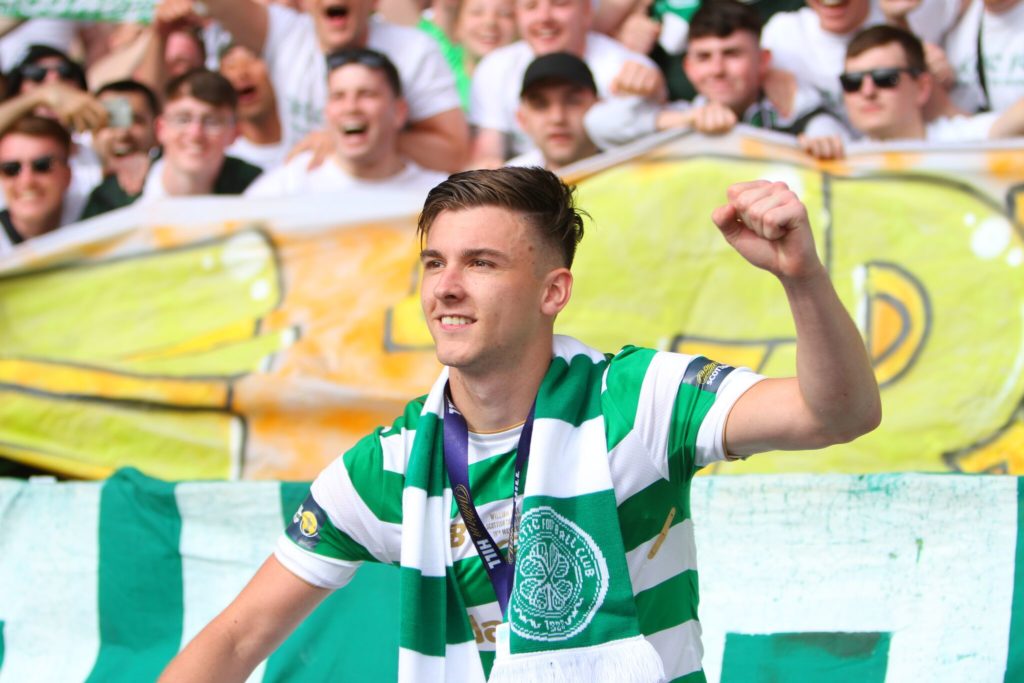 It has been an awful day. We should have been congratulating the team on their creditable performance in Romania. Now we are seriously worrying about our club. One thing is certain, however. If we do not spend the money quickly, then go on and make a fool of ourselves in Europe again or worse still, fail to bring home the much coveted 9 IAR and 10 IAR, then fingers will be pointed at Mr Lawwell and I, for one, will be unable to defend him.
In the meantime, on this sad day for Celtic, we could all do with a boost. Let's start at Motherwell on Saturday.
David Potter
READ Kieran Tierney's message to the Celtic Family which he posted this evening on social media HERE.