Former Celtic star Erik Sviatchenko hopes that John Kennedy is given the manager's job at his old club on a permanent basis. And the Midtjylland defender has also been talking about Celtic falling at the tenth hurdle as they chased down an historic achievement of consecutive title wins but points out he saw the danger to that emerging when his current club were thrashed 7-3 by a fast improving theRangers in a European qualifier.
"I hope John Kennedy gets his chance," Sviatchenko told BBC Scotland. "We had a really close relationship. He was always there to ask how you were feeling but also on the football side of it, always trying to improve you.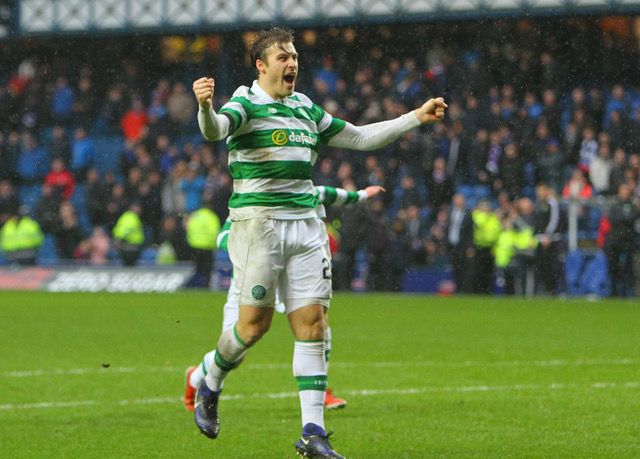 "He was also the one who came to me and said, 'Erik, we need someone to wear the captain's armband' as Scott Brown was injured. He said to me, 'I think you can do this for us,' and I captained the team once, which I'm proud of.
"He has so much experience from the coaching side, even though he hasn't been the main man, but he knows so much about football also on the mental side of it – being there, trying it with his own body to play at the highest level and with the club as well. I only have good, positive things to say about him."
On the mishap of a season that Celtic has endured, Sviatchenko outlined his thoughts on why things didn't go according to plan. "I remember every year there was talking about the next title, the next or the next," the Celtic Invincible said.
"People couldn't even even ask the question. Is this possible? Or is this even possible that we won't do it? Because there was no competitor.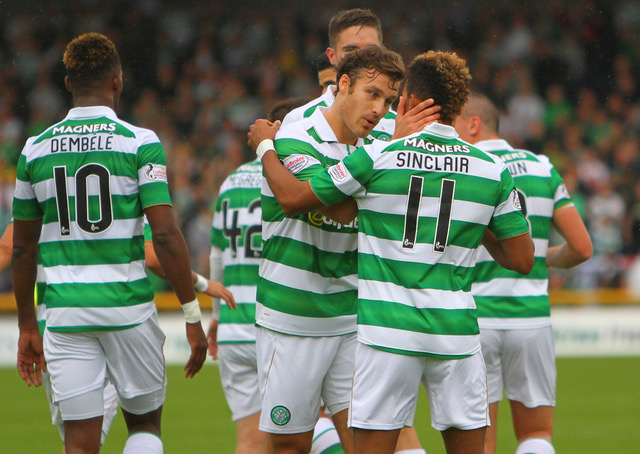 "Suddenly (the)Rangers really, really took some steps and moved up and we saw it first hand as well with Midtjylland, when we played (the)Rangers in the European play-offs (losing 7-3 over two legs in 2019 Europa League qualifier).
"It's so difficult to keep on going and have all the players, all the staff do the same thing every single day, which has been done for so many years. And then suddenly, you have a team who has experienced a really, really good run of form of games, and they're developing quite quickly.
"It can be coincidental and it just happens to be in the worst of timings."
Matt Corr interviewed Big Erik for The Celtic Star last year. Here's what was said.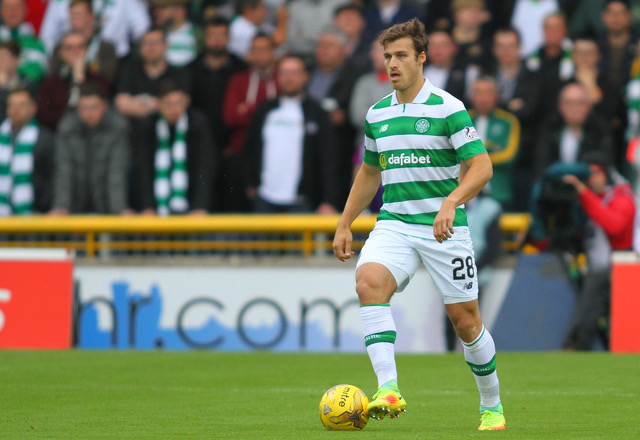 Matt Corr – Firstly Erik, thank you so much for taking the time out to talk to The Celtic Star about your time at Celtic and that Invincible season in particular.
Erik Sviatchenko – Not at all, Matt. It will be a pleasure to catch up and share some great memories. We loved our time in Scotland. In fact, my son William was born there. We have so many good memories of Scotland.
Matt Corr – I have to ask…was William called after William Wallace?
Erik Sviatchenko – (Laughs). Yes! Braveheart. It was a good choice. The name William works in Danish and in Russian also.
Matt Corr – Can you recall the first time you heard of Celtic Football Club? How old were you and what was the context?
Erik Sviatchenko – Ah! I've never been asked that before. It was through a really good friend of mine back in Denmark. He was a big Celtic fan. Do you remember those Martin O'Neill masks, with the holes cut out for the eyes? Well, he had two of those and I remember putting those on. I would be around 10 or 11-years-old then. Strange to think that years later, when I was 24-years-old, I would become a Celtic player.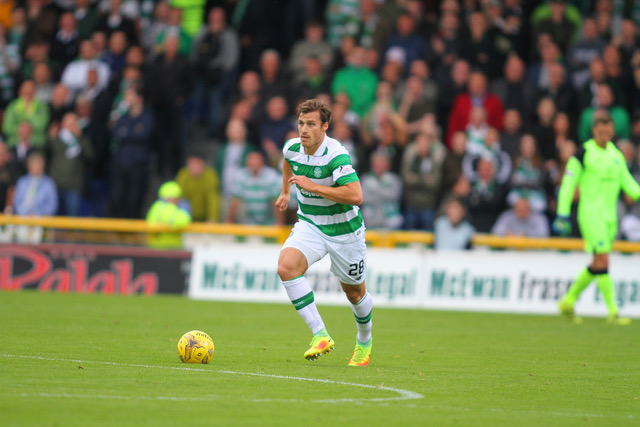 Matt Corr – Who was your favourite team growing up in Denmark and why?
Erik Sviatchenko – For me, when I was young, I was more of a general football fan. I had no particular affiliation with a Danish team, as such. Growing up, I favoured Real Madrid and Chelsea. I liked the individual players and, in particular, Hernan Crespo. He was a striker, as was I, and he had that long hair, just as I had. I would be around 14 or 15 before I became a central defender.
Matt Corr – When were you first aware that Celtic wanted to sign you and how much did you know about the club and its history before you joined?
Erik Sviatchenko – I remember that very well. It would be early January 2016. We had played a training game and I was in the gym, in charge of the music. My agent phoned me, which was unusual during training hours, so I took the call.
He said, "Listen, Erik, Celtic are quite keen to sign you." I was excited. Celtic are a big club, offering European football. And those fans…At that stage of my career, I felt ready for a bigger challenge.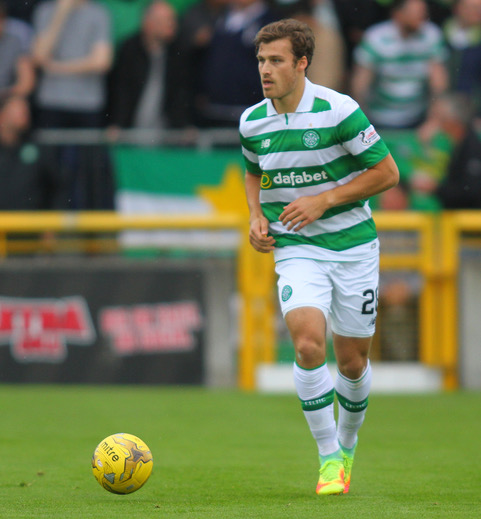 I was already a champion in Denmark. There was a possibility for me to play in a bigger League, with interests from two teams in Italy and one in Germany. I felt that this would be a good step for me, a club with big ambitions and where the expectations are high.
You must 'win in style.' I thought back to an interview I had seen with John Terry at Chelsea, where he spoke of 'playing for the fans.' I wanted to experience that. This may sound strange but I also felt that the 'Scottish mentality' would be a good fit for me. Despite the other interest, as soon as I was made aware of the Celtic possibility, I immediately just got a good feeling about it.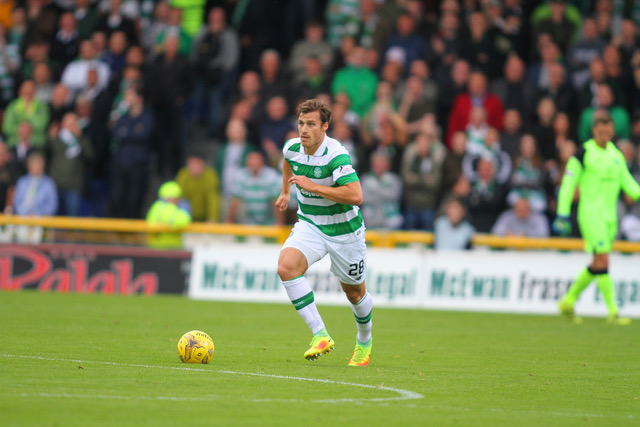 Matt Corr –  Am I right in saying that you passed up the opportunity to play in European football for Midtjylland against Manchester United to join Celtic?
Erik Sviatchenko – Yes. That's true. We were on holiday in Dubai when the draw was made. I was thinking even at that time that I would probably not have played, as there was already interest from Celtic and I was looking to play at a different level.
Matt Corr – I seem to recall that Midtjylland won the home leg?
Erik Sviatchenko – We did (laughs). I mean they did. It was 2-1 in Denmark. I was delighted. They have amazing fans at Midtjylland, just not the big numbers. We lost over two legs, sadly. It was 5-1 at Old Trafford.
Matt Corr – You signed for the club in January 2016 and were thrown in at the deep end, coming off the bench at Hampden for your debut in the League Cup semi-final against Ross County, with Celtic reduced to ten men after the dismissal of Efe Ambrose. What are your own memories of that occasion?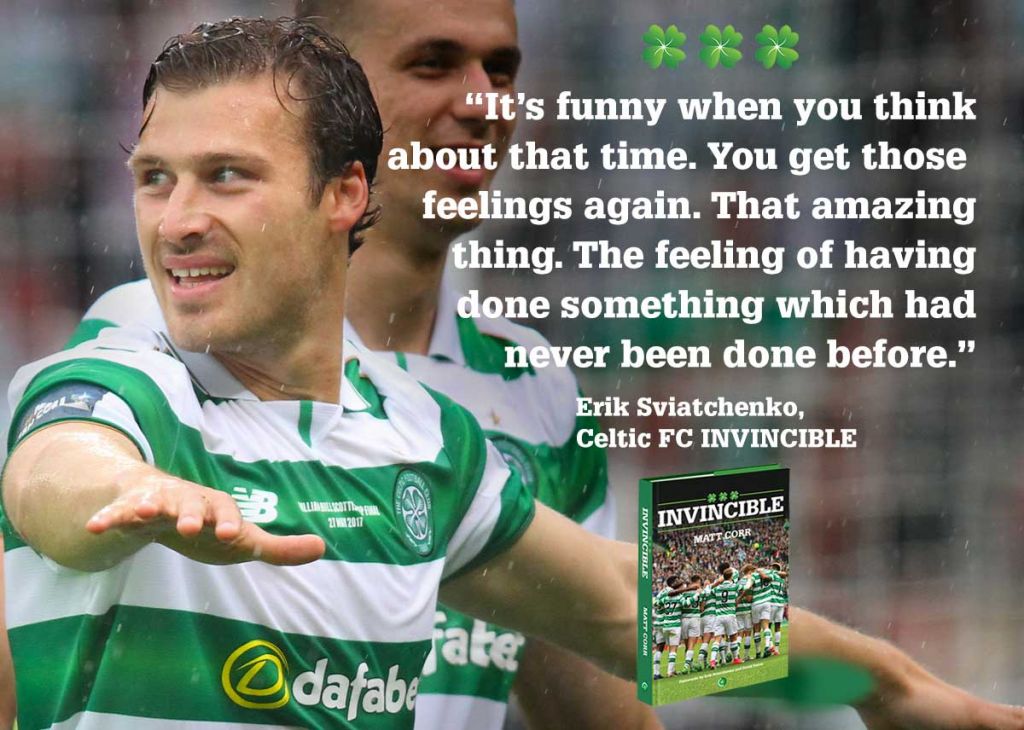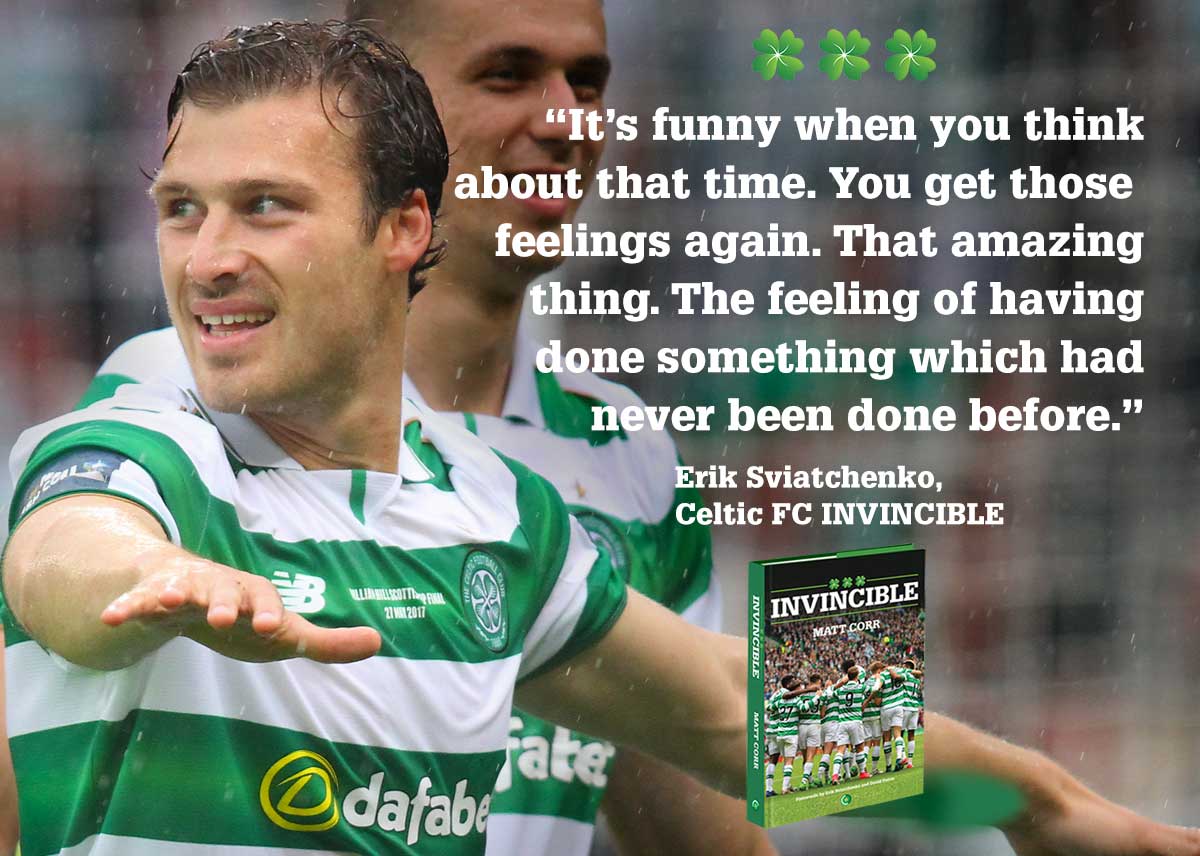 Erik Sviatchenko – The word 'ambivalent' springs to mind but overall it was an amazing feeling. Many players have to wait six months to make their debuts. They train. They get ready. I had had a break of four weeks and so it was a good feeling to be thrown into the game, although it was a terrible feeling at the end.
Having to deal with such a disappointing result. Scott Brown stood up and made it clear that this was a big embarrassment. It gave me a taste of what to expect, that this cannot happen. We have to be much better.
Personally, I felt I had played well, so, strangely, it should have been a joyful moment for me personally, however, the result meant that it would be a horrible night for our supporters so that was more important.
Matt Corr – Do you recall scoring your first goal for Celtic? The match involved, the goal itself and how it felt when the ball hit the net?
Erik Sviatchenko – It was very similar to my debut. Again, it was at Hampden and I had that same feeling, coming on for Dedryk (Boyata) after 25/30 minutes. Kenny Miller had already scored. I remember thinking, 'This is quite surreal. This is a historical, legendary game, one of the biggest games in Europe and perhaps in the top ten in the world.'
In terms of the goal…I still get goosebumps. I rose and I met it, like a 'hammer with the head.' It went in like a shot. I jumped five metres up into the air and ran towards the supporters. It was such an intense, emotional feeling.
I had joined the list of names, the Celtic greats, who had scored in this fixture. At the end, just like my debut, there was that weird thing. That this was such a big moment for me but we had lost. The only sad thing was that we could have won the game. The next time we played them, we were under new management and we showed that we were far better.
It was that magical 5-1 game.
Matt Corr – You lived every Celtic supporter's dream, Erik, by coming on at Hampden in the Scottish Cup final against Aberdeen, as we closed in on an unprecedented INVINCIBLE Treble. Can you explain how you felt coming onto the pitch and your emotions as you walked around the stadium at the end?
Erik Sviatchenko – It's funny when you think about that time. You get those feelings again. That amazing thing. The feeling of having done something which had never been done before.
Being on the bench for the Scottish Cup final was one thing. But coming on to the Hampden pitch… And then that feeling of joy at the end. Of professional pride. We never spoke about an INVINCIBLE Treble. Never.
Brendan Rodgers presented slideshows where we were given 'goals to achieve' but we never spoke about that. It was an incredible feeling, at the end. Taking it in with my teammates as we walked around the stadium. Feeling it. The same as the fans. I picked up a Danish flag and tied it around my waist. I had dreamt of this day since childhood.
Wearing my national flag in a foreign country, on such a special occasion. Living the dream.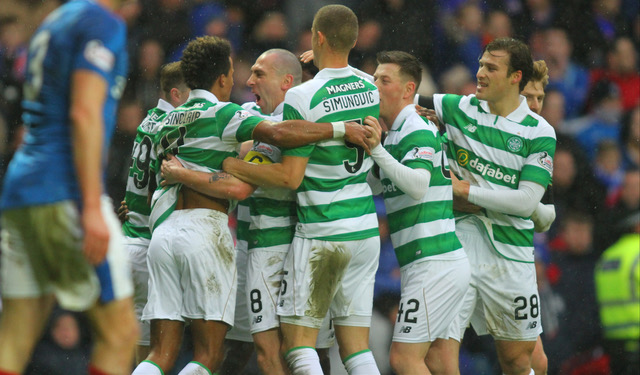 Matt Corr – You returned to Midtjylland on loan, Erik, following the injury you received early the following season, with that then becoming a permanent move in the spring of 2018. What were the main factors in your decision to stay in Denmark?
Erik Sviatchenko – I had two amazing years prior to returning to Denmark. The entire year of 2016 was amazing, those months with Ronny and then Brendan Rodgers came in.
I think there is sometimes a misunderstanding about what Brendan thought about me as a player. That perhaps I wasn't his kind of player? That's not actually true.
We were really close to each other. We were in Slovenia, pre-season, when he came over to me and said, "I've seen you play. I want to build the team around you." He gave me really good indicators as to how I could develop, with and without the ball. I couldn't have asked for more. He pushed me. Made me a Champions League player. I was in the side which won the League Cup against Aberdeen. I played something like 46 games that season.
Then it changed in January 2017. I hadn't been fully fit but we had played 8 or 9 games in December. A really hectic schedule. But I was playing well. I had scored against Ross County just a few days before the game at Ibrox on Hogmanay.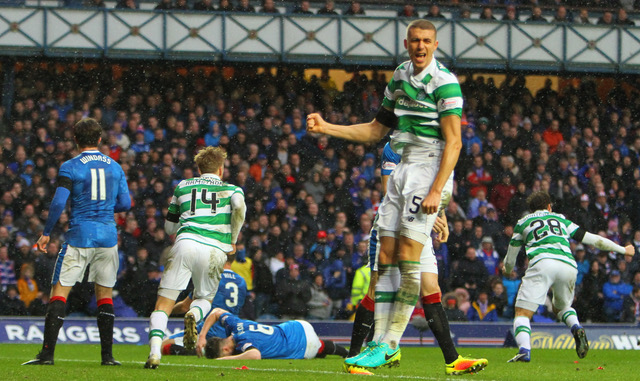 Some people said I was at fault for the first goal that day but I made a tackle in the 85th minute which was vital in securing the win. That was as important as a goal in many ways. The first game after the break was a Scottish Cup-tie, away to Albion Rovers. I had a yellow card suspension carried forward from that game against Rangers at Hampden the previous season. Dedryk (Boyata) came in for that game. He had only made one appearance previously under Brendan, a night match at Kilmarnock. Brendan put his arm around me and said, "Everything will be fine."
Dedryk played really well but again Brendan said, "Don't worry." Then, for the first League game, against St Johnstone, I was on the bench. I thought, 'That's weird.' Now as I reflect and look back, I would sit out much of the next three or four games, as Dedryk and Jozo started together.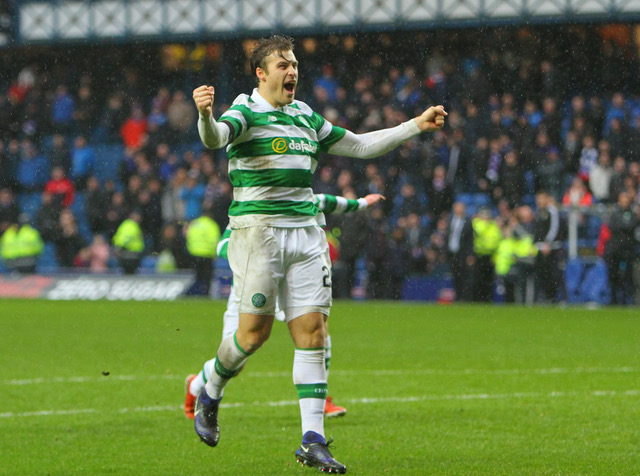 Dedryk actually scored a couple of match-winning goals in midweek games at Celtic Park at that time. I am not the kind of player to make scenes when I don't start. This is just part of football. And then we were in the Dakota Hotel before the game against St Johnstone in Perth at the beginning of February, when I learned that Jozo had suffered a groin injury.
You never want to see a teammate injured but in football sometimes, sadly, that is where the opportunities arise, so there is something in the back of your mind which says, 'This is my chance.' Anyway, Brendan comes to me and says, "Erik, you're starting."
I played well in that 5-2 victory and I was in the team again the next week (a 6-0 home win over Inverness Caledonian Thistle in the Scottish Cup) but then I was back on the bench for the next game, against Motherwell, and Jozo played. But only for one game. The following week, I was back in the team as Brendan made a few changes for the Hamilton game and many folk thought I was the man-of-the-match that day. I was sitting on a bike in the gym just after that when Brendan walked in and said, "This is the way I want you to play."
I stayed in the team which played at Inverness and in a 4-1 win over St Mirren in the Scottish Cup, when Chris Sutton's brother played against us. And I also started the following week against Rangers at home in a 1-1 draw. They attacked us from the first minute but we still tried to play our game. I played an ok game. So I had been a virtual ever-present in the team all the way through February until the international break in mid-March but then I was third choice after that. I would get a game against the likes of Partick Thistle and Ross County, when the squad was rotated. Otherwise, I was on the bench.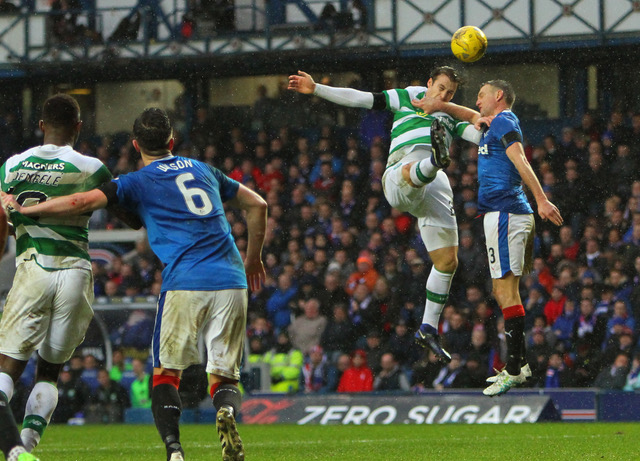 In the summer, we were at our training camp in Austria when Dedryk got injured and I came on for him. Brendan spoke with me, telling me that he knew what kind of level I could reach. This was my time. But I had a groin strain for 7-10 days pre-season, prior to the qualifiers, then, in the away game at Rosenborg, I was injured after 25 minutes. It was an MCL (medial collateral ligament) injury, so I was out for three months, basically August, September and half of October.
Dedryk was playing really well at that time. I really wanted to be playing again, to show what I could do but that opportunity never came. To end those two amazing years with an injury was a bit of a blow. I felt really sad that I never had the chance to say farewell to the Celtic supporters. But now that's all in the past. I have so many amazing memories of all the good stuff instead.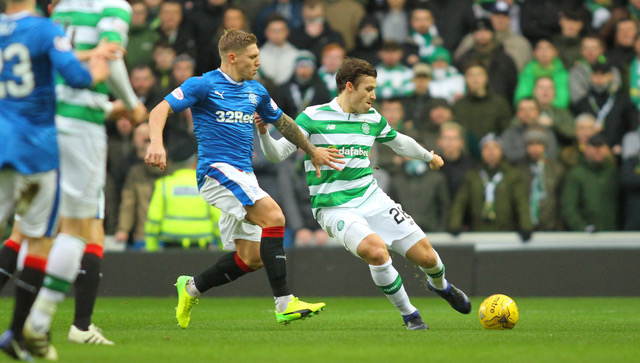 In January 2018, we were at our training camp in Dubai. I guess I had realised by then that Brendan would never change a winning team. I knew I had to have game time. It was a really difficult call. I wanted to show myself again and needed games to do so. Midtjylland was the right choice at that moment.
I had a really successful six months back at Midtjylland. They knew me. What I was capable of. That was a really important factor. It was a safe choice but the right choice. We won the title again and I felt I was getting back to a level of performance that I was satisfied with. I was captain and one of the most important players. Would that be the level I would be going back to at Celtic? Or would I be third or fourth choice? All those feelings.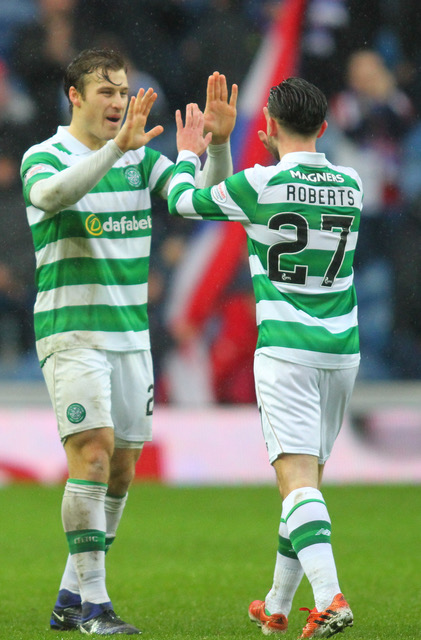 I would love for the Celtic fans to see how I'm playing now, because I know and feel that I've become even better than I was back in Glasgow. We won the championship again in 2018 and the Danish Cup the following year, and we were leading the League last season until the last 10 games but lost our breath a bit.
This season though, we have been outstanding so far, conceding only 18 goals. And personally, it has been nice to hear my name get mentioned when folk speak about their Player of the Year. So, on a personal level, I couldn't have dreamed or asked for more, having started here as a 14-year-old.
Matt Corr – Midtjylland are currently top of the Danish Superliga, an impressive 12 points clear of FC Copenhagen, who we at Celtic are trying desperately to forget about, following the recent tie between the teams (albeit we did enjoy a couple of brilliant days in Copenhagen itself!). As a champion in both countries, you are in a unique position to compare and contrast the standards in Denmark and Scotland. What are your thoughts in that regard?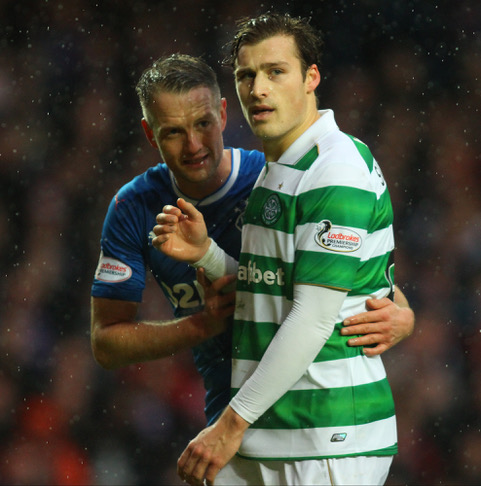 Erik Sviatchenko – The biggest difference for me is the fans. Not just Celtic but all other clubs enjoy lots of support. Hibs, Hearts and Aberdeen. Motherwell, Kilmarnock and Partick Thistle. It's amazing to see. Football is a massive thing. The 'identity thing' is much more pronounced in Scotland.
If I was to compare, then I would say that you live like Celtic supporters. Everything revolves around it. That is something unique, which you don't see in Denmark.
Level-wise? Quite similar for me. Midtjylland and Copenhagen are certainly up there with your top teams, although you have more spending power than Danish clubs. Wage-wise you can't compare. The salaries are much bigger in Scotland, although in saying that, I believe there is a huge gap between what Celtic and say, Aberdeen, would pay players.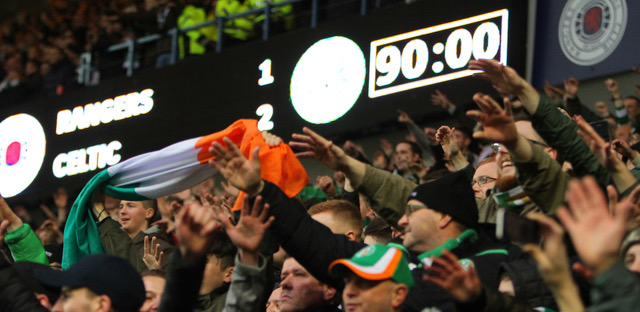 A team like Celtic relies on a lot of individual quality, whereas I think sides in Denmark are tactically strong in general. You mentioned that recent European tie. I thought that Copenhagen played that game in Glasgow really well. They were co-ordinated and kept the game really close. It is really difficult to compare Leagues. For me, it is all about how well you adapt. I adapted to the Scottish game when I played for Celtic and then had to do so again when I returned to Denmark.
Matt Corr – Let's talk about Erik Sviatchenko's all-time favourites and why. Firstly, who is your favourite player?
Erik Sviatchenko – As a kid, I greatly admired Hernan Crespo, as we discussed earlier. Later, as I was developing as a player, it would be central defenders. Guys like Carles Puyol, Sergio Ramos, John Terry and David Luiz were the ones who inspired me.
Matt Corr – And your favourite team?
Erik Sviatchenko – As a youngster, that would probably be Chelsea. Or Real Madrid. Now of course, it would be Midtjylland and Celtic.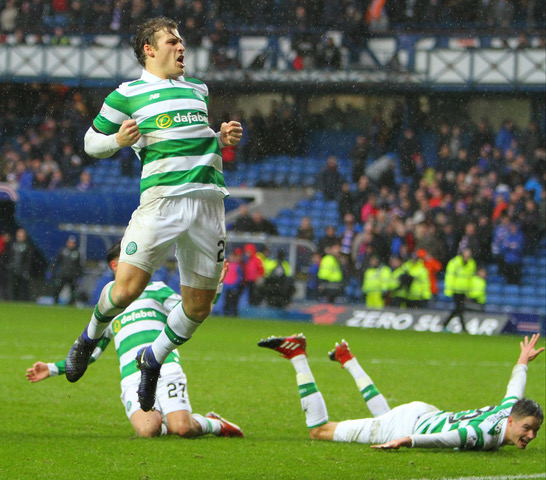 Matt Corr – Are you still in touch with any of the other Celtic Invincibles?
Erik Sviatchenko – Absolutely. We still have a relationship and enjoy talking about football. One of my favourite things to do in Glasgow was to meet some of the guys to talk about football and enjoy coffee and doughnuts at Eusebi's in the West End.
That group included Stuart Armstrong, Kris Ajer, Ryan Christie and Gary Mackay-Steven. I still Snapchat on a daily basis with Stuart and Kris and keep in contact with Gary and Ryan. We spent time in Edinburgh and Glasgow last year, as a family. We 'borrowed' Stuart's place for a couple of days. We met his lovely girlfriend for the first time because we had left Scotland for Denmark before they got together. That was also great. We plan on having a reunion in the near future, for sure. All of us!
Matt Corr – If I asked you to pick one specific moment in your Celtic career to relive today, what would that be and why?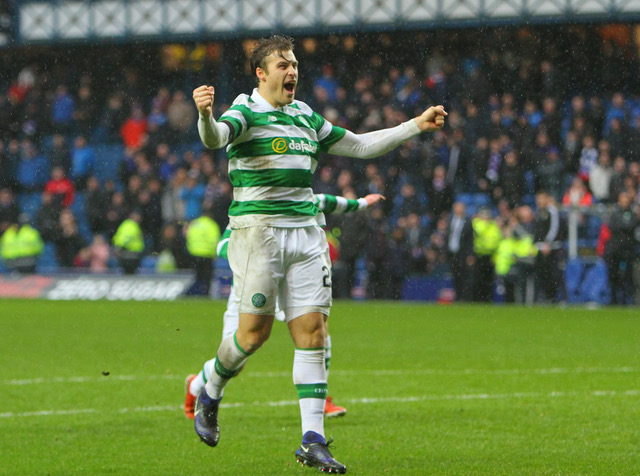 Erik Sviatchenko – I would 100% choose that moment at home versus Manchester City. It was absolutely mental. The sound was frightening. I feel joyful and happy even now, just reliving that. I remember the small mascot during the Champions League anthem, amidst all the noise and colour in the stadium.
He was looking up at me and smiling. Like this was his best experience ever. I was the same. It was my first Champions League game and it was happening in this magical stadium. We should have won that night.
Matt Corr – And you were involved in the first goal? Was your header going in?
Erik Sviatchenko – I was. We had trained specifically on that set piece, with James Forrest and Scott Sinclair and the long pass from the free-kick. We would run offside but then the ball would be pulled back, playing us on.
Was it going in? (Laughs) I spoke to Moussa about that! To be fair, it was possibly going past the post! But you dream of such moments since you were a kid. That magical song and your first game at Celtic Park, in a game which meant so much to so many people.
Matt Corr – Could you summarise your feelings for the club today? Do you and/or your family miss Celtic and, more generally, life in Glasgow/Scotland?
Erik Sviatchenko – Yes, we do. William also misses it. We had planned to travel to Glasgow again in the summer, and also to spend some time in Edinburgh, however, the COVID situation has prevented that. We still intend to come over whenever we can.
We want William to know where he was born. This is the first place we lived as a family abroad, by ourselves. The club went 'all in' on me and I went 'all in' on the club. And not just us. My twin sister Alexandra stayed with us for 11 months. She worked for the Celtic Foundation. She is a schoolteacher and she got involved in different projects, with kids who perhaps had some difficulties inside or outside school, teaching arts and crafts, that sort of thing.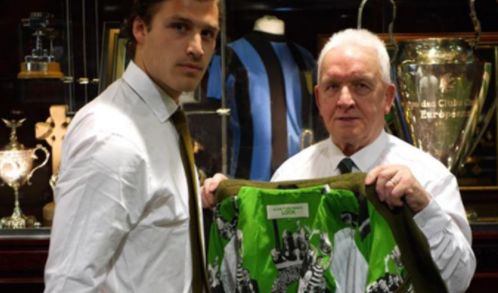 My wife signed for Celtic Ladies, although she was expecting William for some of that time. My father and I designed jackets for the Lisbon Lions. We went to the Hebrides and produced a Harris tweed design, specifically made for the Golden Anniversary. It felt like we were giving something to the club. As I say, we were 'all in.'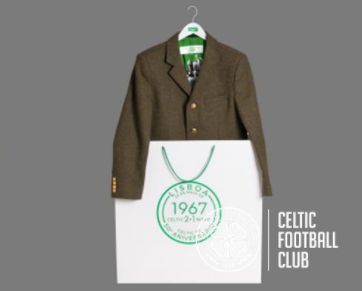 Matt Corr – You have very kindly agreed to write a short foreword for my new book, Invincible. You are one of the very few people on earth who can actually describe what that feels like from the inside. If I ask you to do a quick brain dump of the things that immediately come to mind when I mention that incredible season, what would those be? People? Places? Games? Goals? Emotions?
Erik Sviatchenko – First and foremost, I must say that it is a weird feeling to be asked again about that season. No-one really cares about this in Denmark. About what you did before. I wish they could see what it's all about.
For me, that's the fun thing but they tend not to remember and cherish these things. I am a professional and I have moved on now. To my next chapter. But I know that I should think more about those times and cherish these memories. And I will.
In Glasgow, I would be reminded of it every day. That's what I loved most about the place. Being able to meet so many kind people, all with one thing in common. All with the same feeling. That love of Celtic.
And even though the city of Glasgow is divided in two, when they asked for autographs, having a kind perception for me and my family. So many watching at all the grounds. I look back with a whole mixture of feelings, invincible, amazing feelings.
We had two years of living abroad, as a family, for the first time. My son William was born there. It was like a long, long holiday. Meeting friends and going out. Kelvingrove Park, Balloch or the Trossachs. Glasgow gave us everything and it had everything. And on top of that, it had an amazing football club. If I were still in Glasgow, I would walk around with a sign on my back. "I am INVINCIBLE! Have you ever tried that?"
Matt Corr – And finally, Erik, you are still very fondly remembered by all of us at Celtic. My younger son is roughly your age. His reaction, when I told him I would be speaking with you, was, "Love that guy!" What is your message to the Celtic supporters?
Erik Sviatchenko – Celtic have supporters everywhere. That love that you show to every player makes you unique. It's quite amazing to see. More than two years have gone by. I am thinking that you are gone and will be forgotten, Erik. No-one will talk about you again. But that's not the case. Every day there is something. I am in a training camp in Poland and they are there.
They stand up and cheer, then start to sing. "He's magic you know, Erik Sviatchenko." I turn to my teammates. "Listen, guys. They are everywhere!"
There is another story which you might like. I received a text message recently from James and Margaret. "Hope you and the family are well." James is a big Dundee United supporter. We first met them in a restaurant in Liverpool, when we were down there to see Jonas Lössl, who is a really good friend. He is on loan at Huddersfield but owned by Everton.
We also took in 'The Beatles Story.' My father was a big Beatles fan, as am I. (Laughs) Even William now sings 'Yellow Submarine!' Anyway, James approaches me and asks, "Aren't you Erik Sviatchenko? My wife is a big Celtic supporter." And then I get a big hug and a kiss. It felt like being part of a family.
And I still get sent pictures of my goal versus Rangers, with comments like, "Hail, hail from the Bhoys! Miss you, big man!"
My message to the Celtic fans? I'll always be listening and looking out for Celtic. In my dreams, it would be amazing to one day play at Celtic Park again. Whether it's going to be as a Midtjylland player, a Celtic player or even for a third club, you never know. No-one knows what happens in football. Let's just see what happens in future.
For now, I'm just proud to have been a big part of that great club!