DEDRYCK BOYATA has been speaking to the Belgian newspaper de Zondag about his situation at Celtic and the money that he earns in the game.
The Belgian defender is able to speak to any interested clubs from 1 January 2019 and there will be plenty of interest in the player who arrived at Celtic in 2015 from Manchester City.
He was perhaps an unlikely star in the Belgium World Cup side that won a bronze medal this summer having been unsure at the end of last season whether he'd even make the final squad.
However he got his chance due to the ongoing injury situation that surrounds Manchester City's captain Vincent Company and that allowed Dedryck to play in all three group games – which Belgium won including defeating England – and his tock rose dramatically on the biggest footballing stage of all.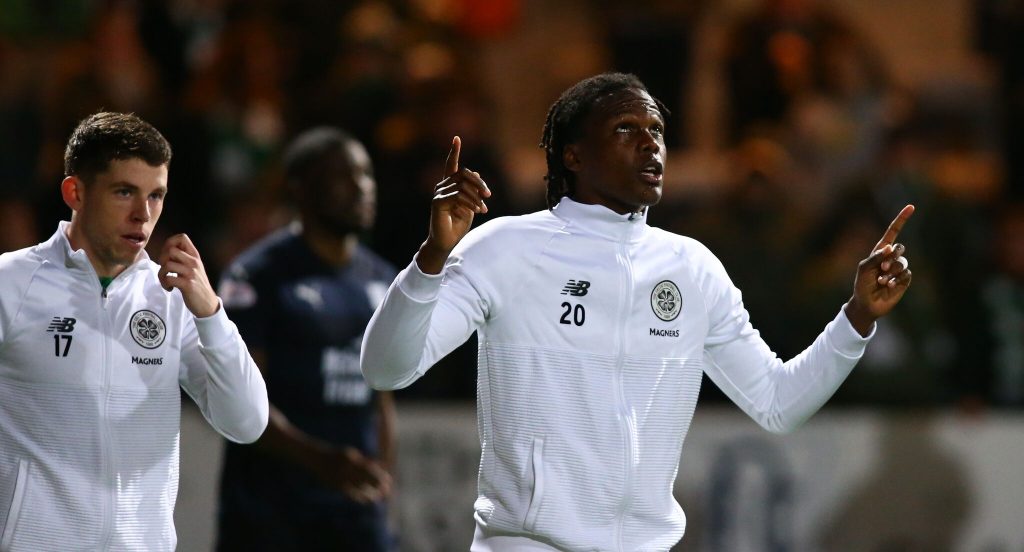 That had repercussions for Celtic unfortunately when the club rejected a big money bid from Fulham and the player's agent turned up at Lennoxtown unannounced and demanded a meeting with Brendan Rodgers.
Then Boyata declined to travel to AEK Athens and that seemed to be that for him as a Celtic player. Brendan Rodgers thought otherwise though and Boyata was introduced to the team and even scored the winner.
He had to endure some boos but the vast majority of The Celtic Park crowd were having now of that and 'the Belgian' was roundly applauded each time the ball came near him, thus the boos were drowned out.
Everyone enjoyed this for half an hour and then it was time to move on. There has been very little sign of any lingering bad feeling towards the player from the ranks of The Celtic support and most, if not all would be delighted if he opted to stay at Celtic beyond the end of the season.
Boyata accepted that this was a tough time for him at Celtic.
"That was hard. I will not deny that," he told de Zondag.
"But everything is going well again today. I play every game. We will see what the future will bring. I do not try to think too much about that."
His dad recently spoke about the dangers of young players accepting big money deals to join the English Premiership giants then sit on the sidelines without getting the chance to develop.
Boyata has developed his game and it was here that a World Cup star was made, not in Manchester where he was never given a chance.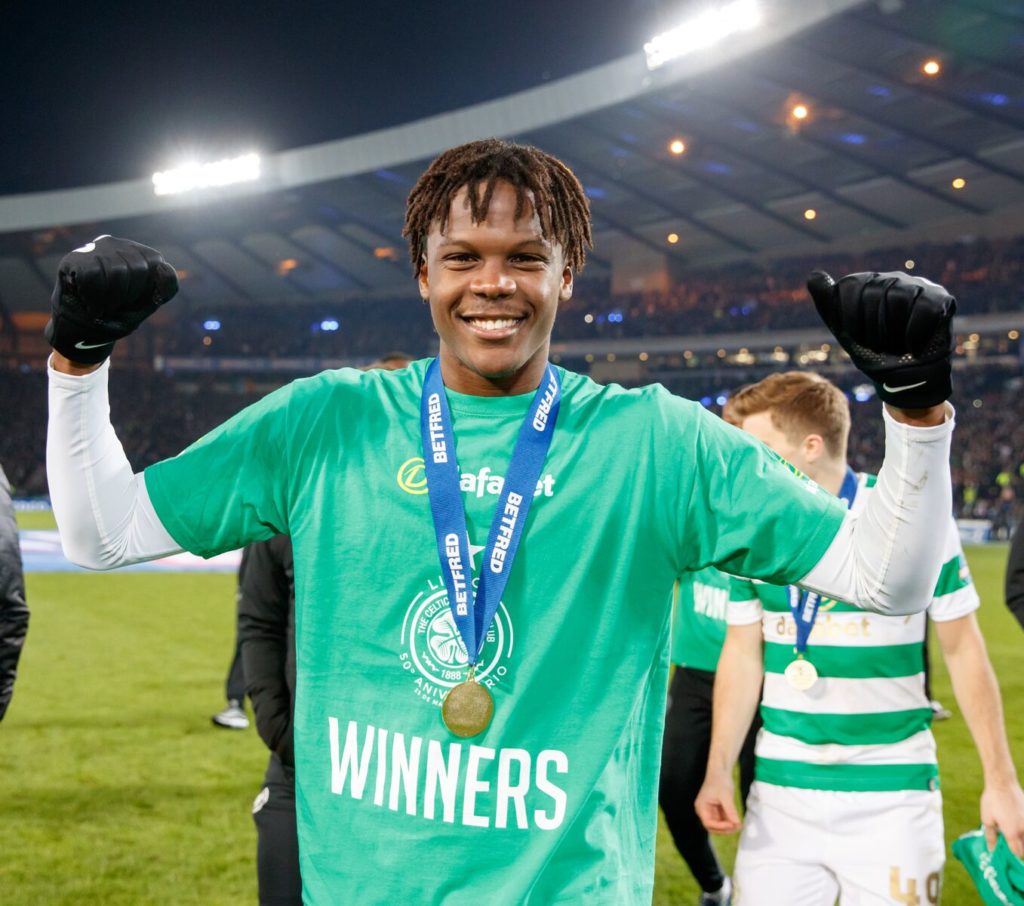 "I should have taken that step of joining Celtic even earlier," he admitted.
"Under Roberto Mancini I got my first chances. I was 19 at the time. After that season I was able to go to Everton. I should have done that.
"City became bigger and bigger every year. That does not make it easy for a youth player to continue to grow."
Plenty of folk thought that the big money on offer from Fulham dazzled Boyata in the summer but there appears more to it than that. Indeed Boyata appears to be very level headed and even humble when it comes to appreciating what he has got.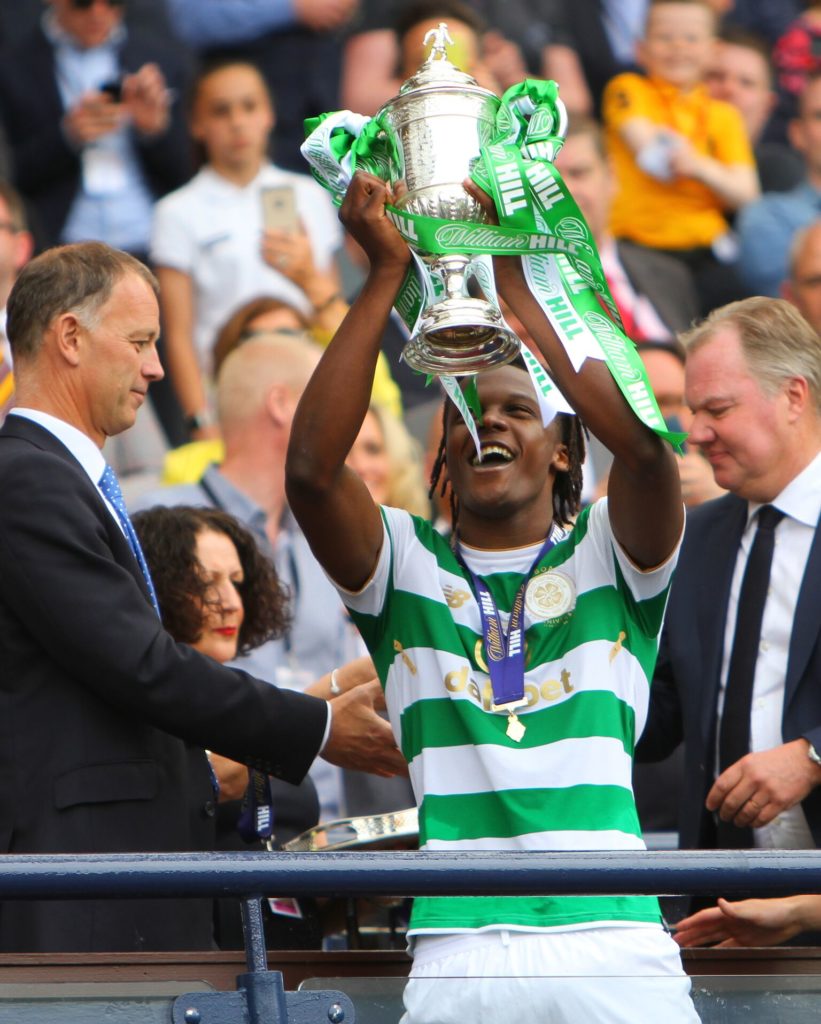 "I have that Congolese culture in me. I do not only play football for myself. I want to give something back to my parents. Despite everything, I received a good education.
"They can now also lead a better life. My father has his own transport company. I am grateful to be in this position.
"Football players enjoy a status that is actually unjustified. I know what my mother has to do for her wages.
"In comparison, footballers earn too much money. But I stay away from that fake stuff. That is because of my background. I was not a big star when I was 18 and I'm not now."
Also on The Celtic Star today…
'It's time for Celtic to Ditch the European Death Wish,' David Potter…See HERE.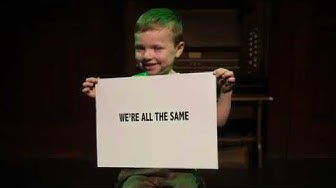 'A Club Where All Belong,' Toy Tin Soldier's Celtic song for Foundation's Christmas Appeal…See HERE.
Free the Broomloan or it's a complete ban on away fans…See HERE.