Matt Corr yesterday afternoon attended the post-match media conference with both Ange Postecoglou and Sead Haksabanovic for The Celtic Star. Here's every word that was said at the manager's conference and we'll report on Sead's later on…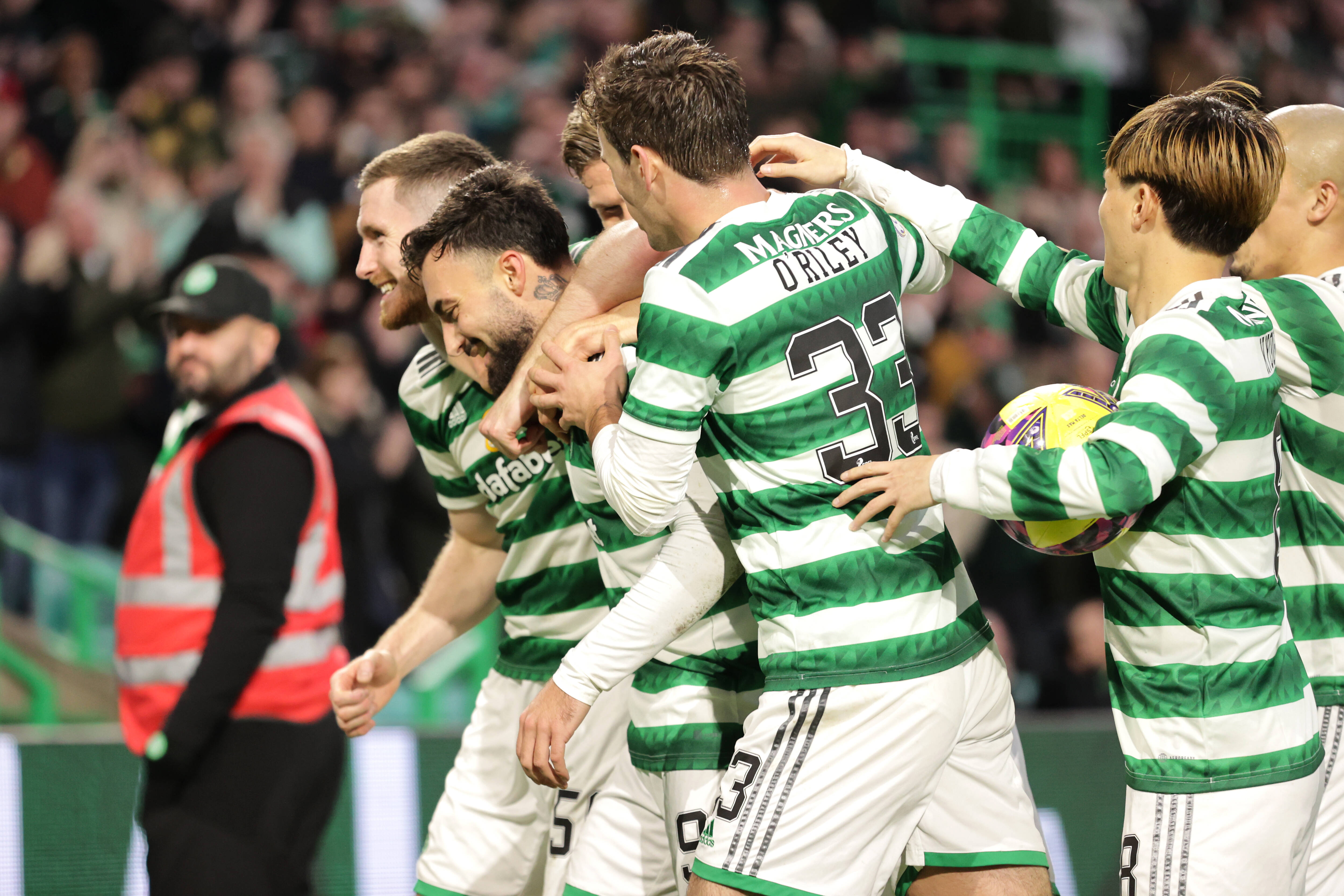 Q: Another victory what did you make if it today?
Ange Postecoglou: "I'm really proud of the players. They are an outstanding group of players. The quality is there but the strength of character is outstanding. Thirteen games in this stretch, 13 games in 42 days, the Champions League which takes a lot out of you with the travel, to be perfect in the league through that time is just a brilliant effort and that was indicative of the way we played today. Really strong, not deterred by anything and I'm really proud of the players."
Q: You touched them having such strong mentality, such strong character there was another penalty with a questionable handball, then they score two goals in ten minutes to take control of the game again?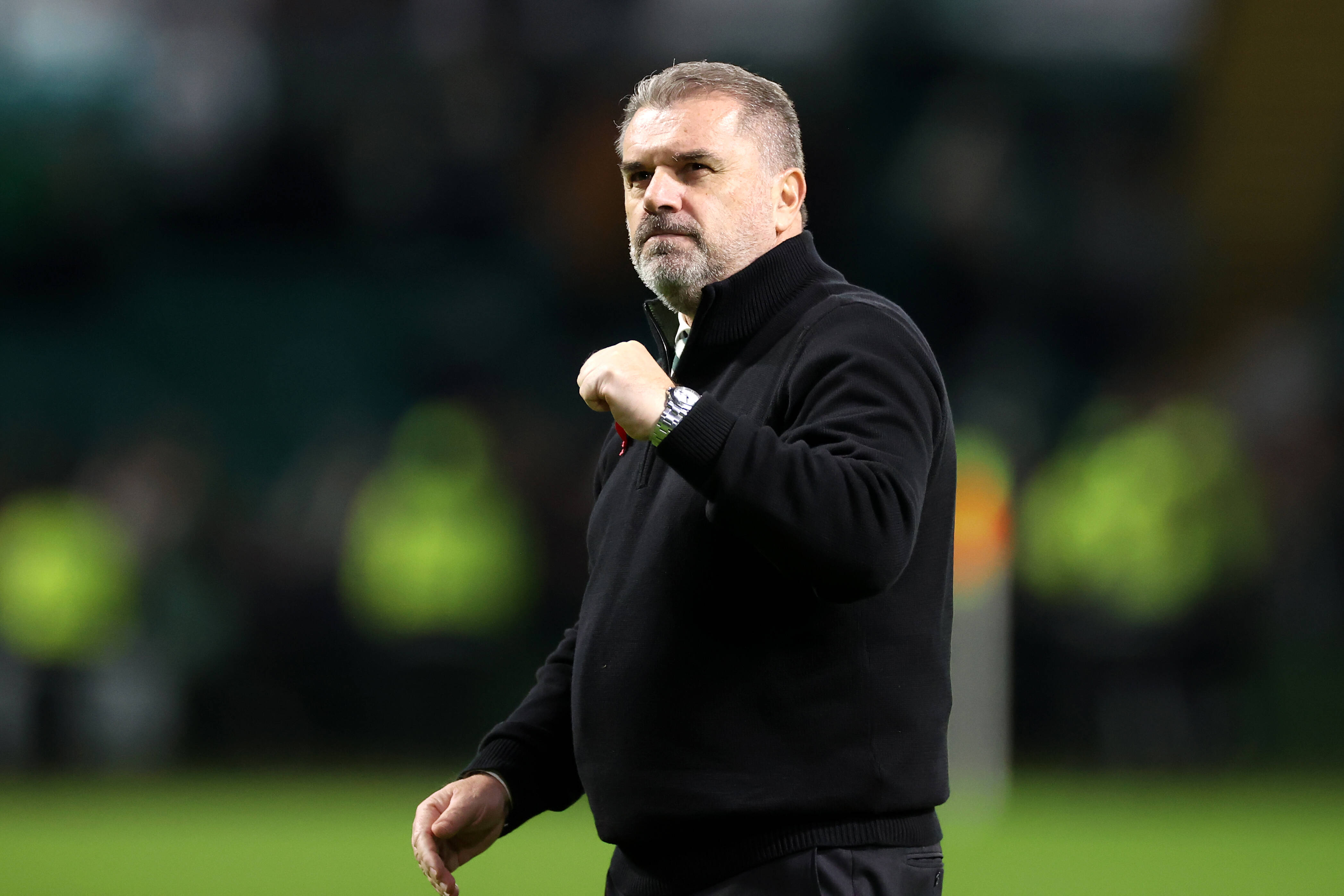 Ange Postecoglou:  "Yeah, I think that even with our supporters now, no-one panics, the players know what they need to do and they believe in themselves. I think the opposition knew themselves that we were going to come at them. We were not going to yield at any point. As I said, I am pretty fortunate, I've got a group of players who have got real quality but in terms of character, they are outstanding in the way that they continue to rise to every challenge."
Q: You've got a nine points gap going into this break with 14 wins from 15 in the league, it's been near perfect from you so far, hasn't it?
Ange Postecoglou: "Yes, as I said, particularly through this stretch. It was always going to be a challenge for us, as it's been for every football club in a similar situation, whether that's here in Scotland or other places in Europe where you've got European football and combining League football in this period. For us the form in the league have been outstanding from everyone, the staff, the players so full credit to them."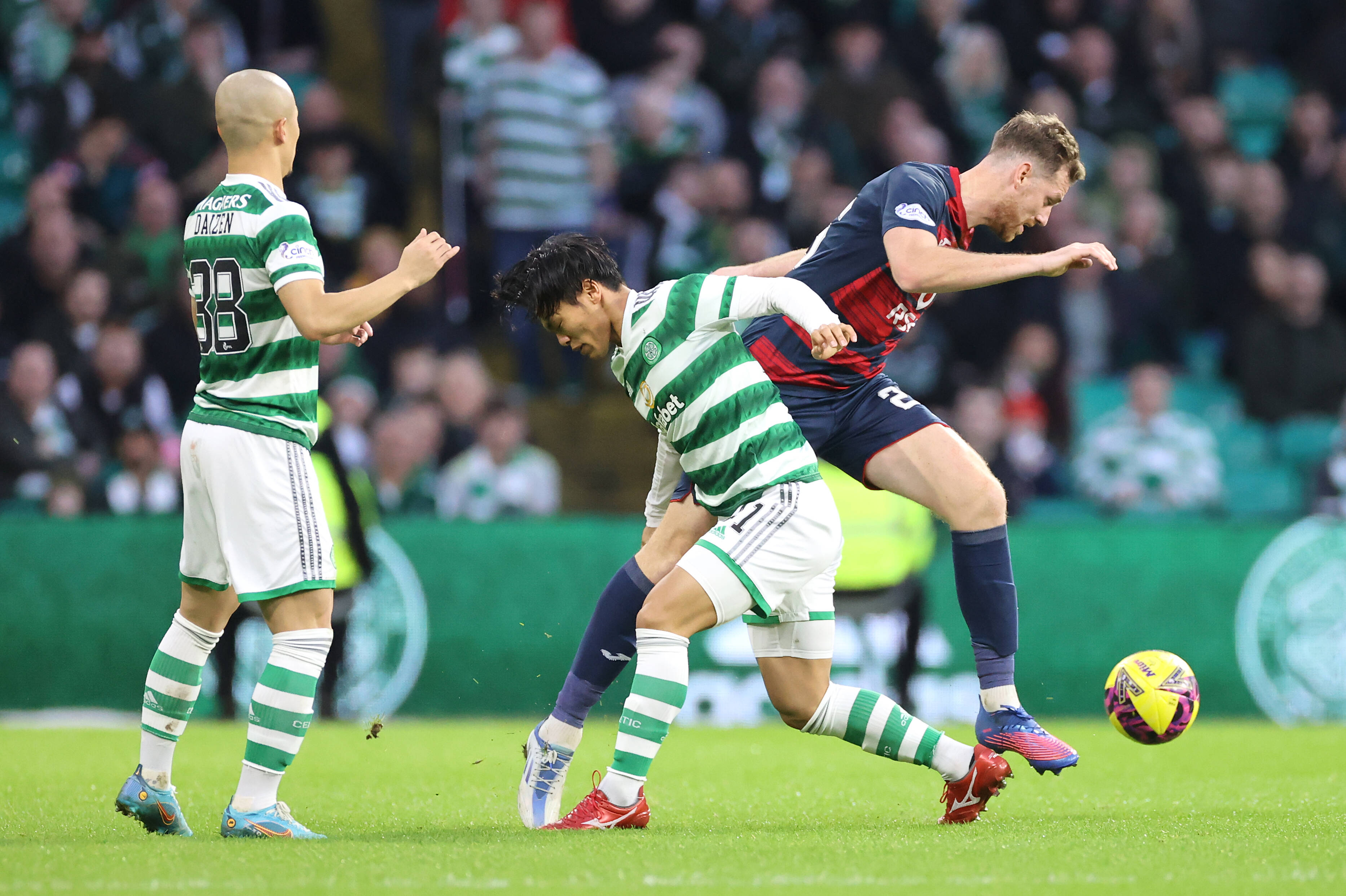 Q: Going to ask about the penalty, what did you make of it and the whole refereeing performance?
Ange Postecoglou: "I've already said that me talking about it the last few weeks has done a disservice to my football club and it's best that I don't really talk about it anymore. The only way they were going to score today was a penalty and they got it so from my perspective we've got to make sure that we are scoring more goals than the opposition."
Q: Are you surprised that you are so far ahead at this stage in the season given the games that you have had?
Ange Postecoglou: "Look, for me where we are in terms of points in relation to other clubs is not the important bit, it's how we are performing, how we are dealing with things, the challenges and from that point of view it has been a really strong start to the season.
"We're less than halfway through so there's a lot of football to be played and I just think that after this period we're going to see a lot of growth when the league resumes in our players after what they've been through.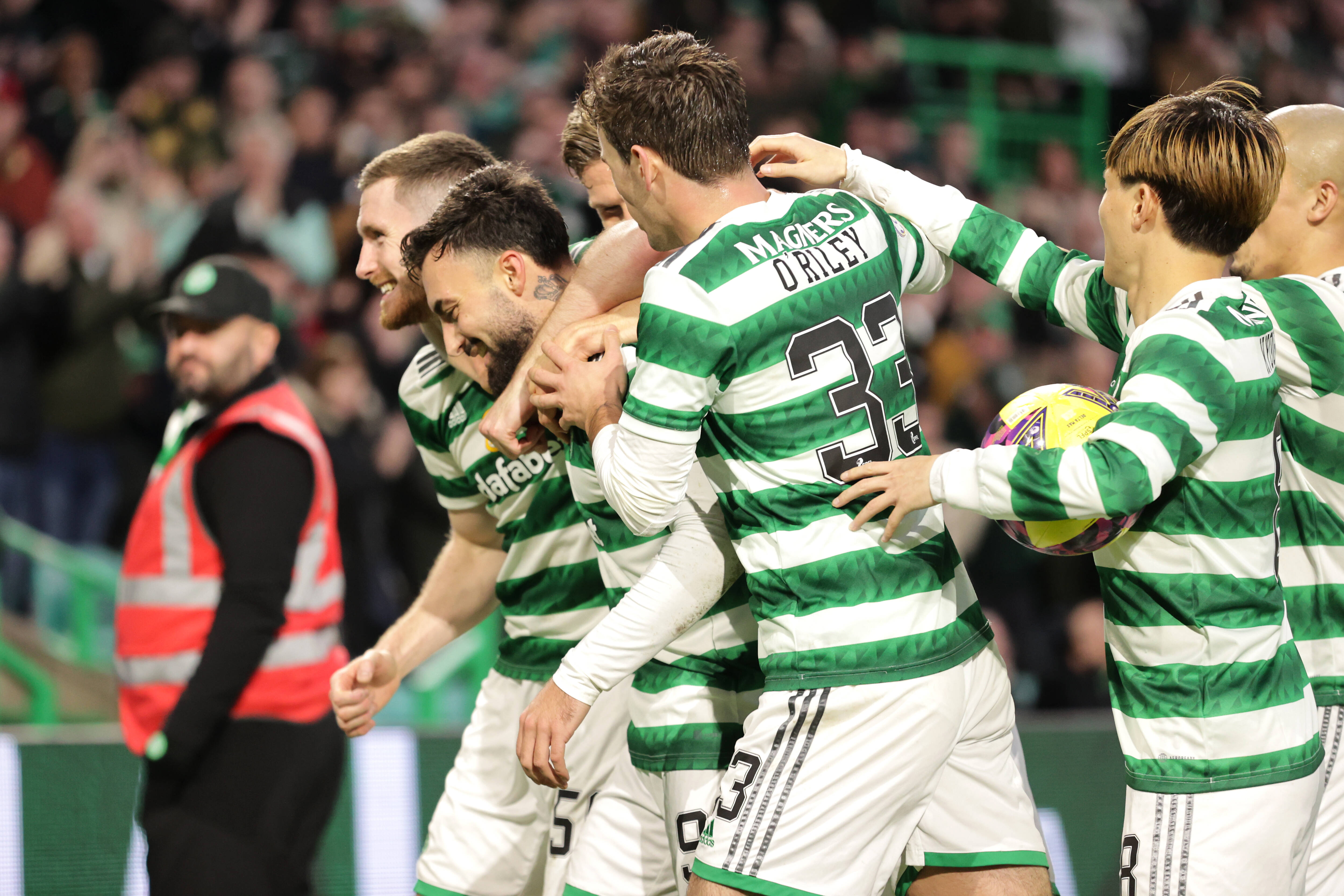 "For some of them for instance Matty and Reo, who pretty much played every game after Cal went down. That's big shoes to fill, an influential figure an outstanding footballer and those two relatively young guys have done that. They are going to come out this as much better footballers. So when we come back with the schedule, even though it's busy it's nowhere near as hectic, we're going to see the benefits of that."
Q: The focus now turns to Australia and I guess you'll be desperate to see family and friends. I was pleased to see some of the young players are also going on the trip and do you see an opportunity in the second half of the season to get some of these players into the first team?
Ange Postecoglou: "Yes, we are always working closely with Darren and Steve McManus and they've done an outstanding job so far because they've had a really heavy schedule and real challenges with Champions League football for them as well.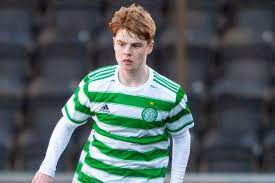 I was really pleased with the growth and development of our players there and this is an opportunity for a couple of them to come. We were going to take Benny Summers as well but unfortunately he picked up an injury in the last game.
"We've got three or four going away with the national team which is great so we're always going to be a club that provides opportunities for our young players.
"You saw Tony Ralston today who I thought was unbelievable, outstanding and all these guys who come through leave a good marker for this coming after them.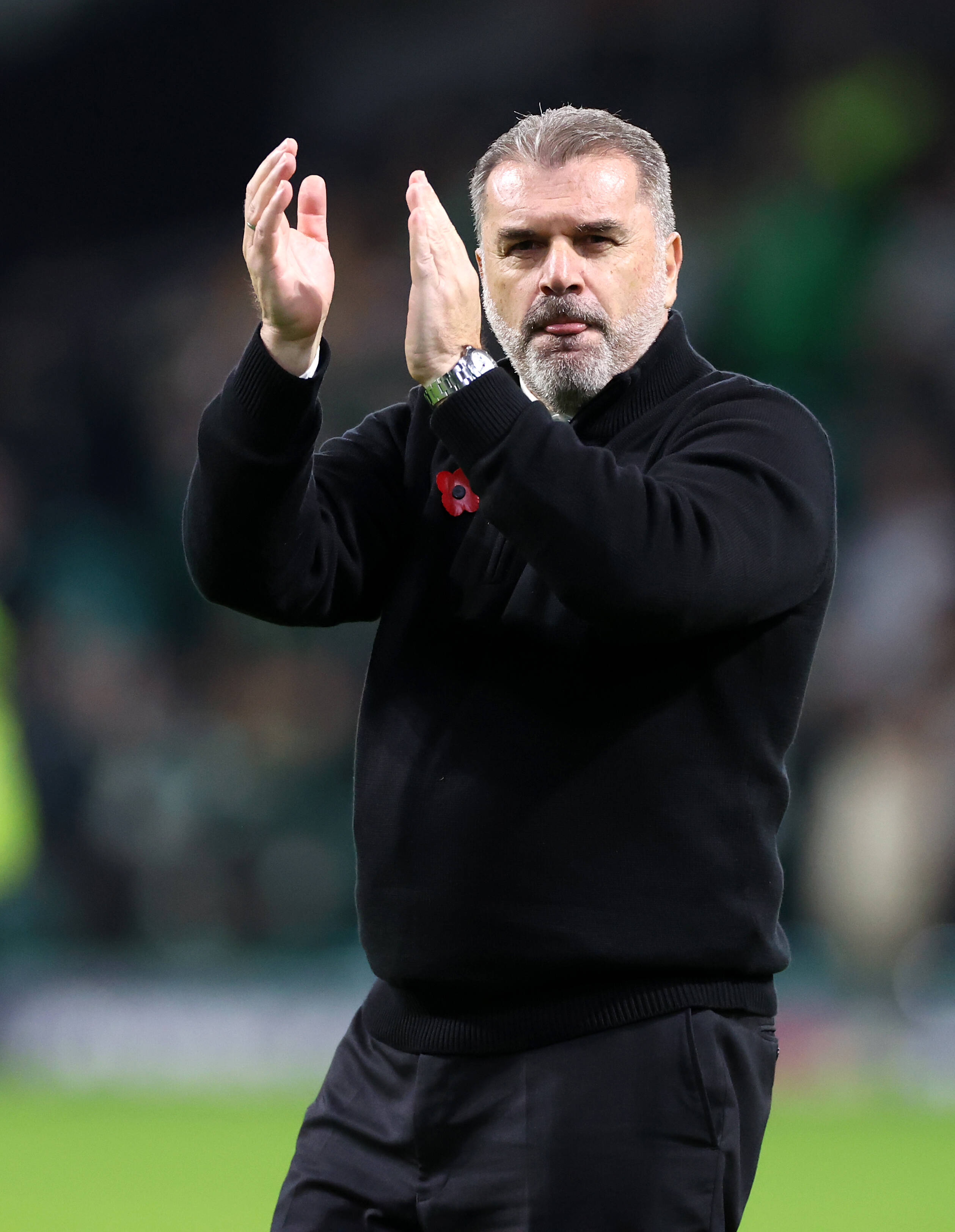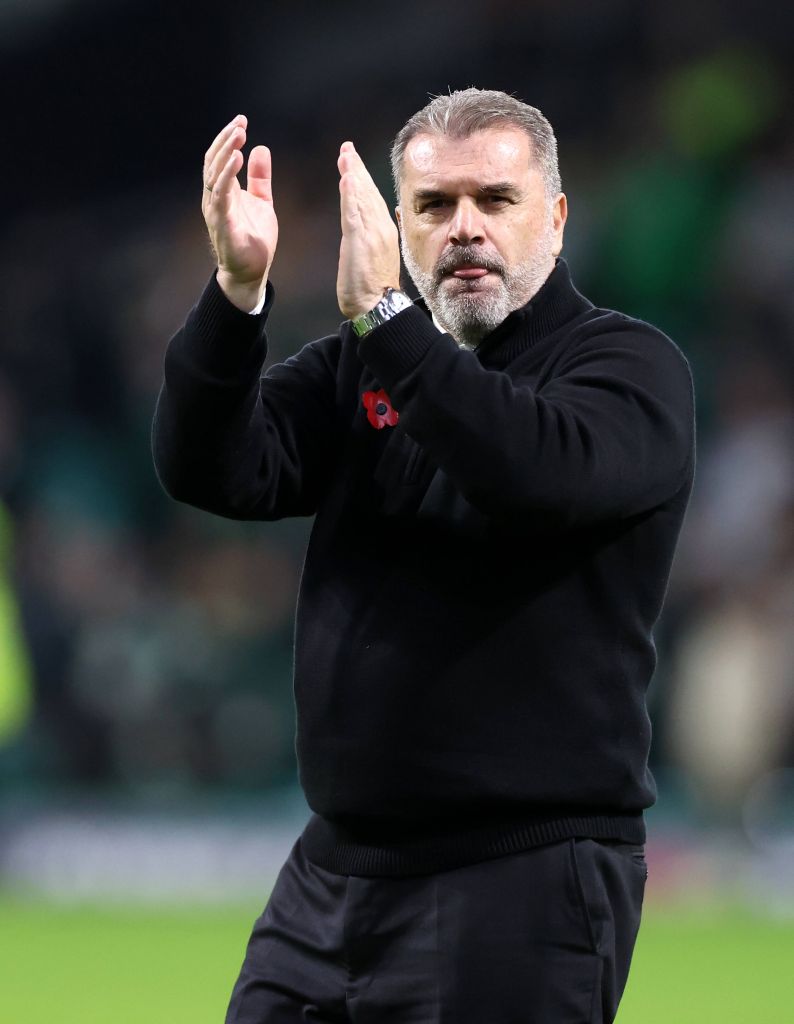 Q: Deep lying defence today and the players produced a bit of magic?
Ange Postecoglou: "It was never going to be easy, they've got so many bodies in the box and we are the ones trying to make the play. Sometimes it looks easy from the outside but it's hard to find space and you need that quality. I thought our football in general was really good today.
"On Wednesday night it was a grind but today we were in control, it was just a matter of someone unlocking them with a bit of brilliance. Their keeper made a couple of unbelievable saves – the one from Dave Turnbull was incredible, but Reo's quality there and Bull's composure and Sead for the second one, again a lot of bodies but we've got the quality. Like I said I love the character of this football team, there's some real quality there. There's some fantastic footballers."