In truth, I felt we were a bit lucky to get off with this one. It would not have been the hugest of outrages if Hearts had earned a draw. Hearts are always tough opponents in front of their own embittered fans (whose hatred of Celtic is legendary) and even with ten men, they put up a good show. One hopes they do as well against Rangers… but one suspects they won't.
The refereeing decisions first.
I actually thought that another Hearts player should have had the red card first. I felt that Haring, after having been booked, seemed to head-but Scott Bain in the first half and a red card should have been brandished then. The red card that was awarded to Brandon was justified, though, although I felt that the penalty was a but harsh considering that Ajer got the ball first. Mind you, it was not the best of passes from Scott Bain, and I have often worried about passing the ball in the penalty box. A boot up the field was surely in order.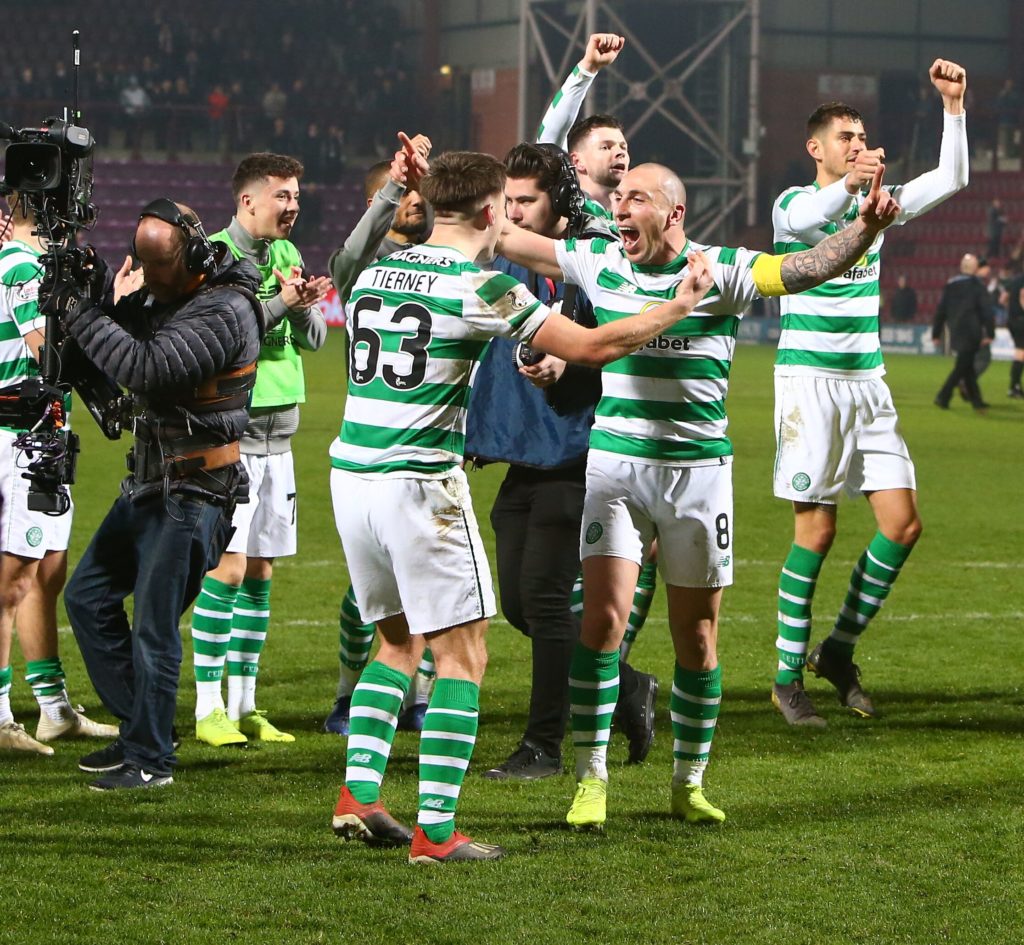 The goals were good. The first came through sheer pace and all three men involved deserve credit for what was a good goal at a time when the game was going against us. And then the sheer professionalism of that late winner is the sort of thing that wins League titles. Brown the deliverer, Boyata the decoy and Edouard just there at the right time in the right place.
There was little doubt however that Callum McGregor and Ryan Christie were missed tonight. We wish them a speedy recovery. Ewan Henderson once again impressed, but there were several players who were below par – Forrest, Bitton and Sinclair spring to mind. Boyata made one horrendous mistake in the first half that could have cost us dear, and Toljan got himself booked for something that was just sheer daft. However we can put that down to their emotional state after a somewhat difficult 48 hours, can we not?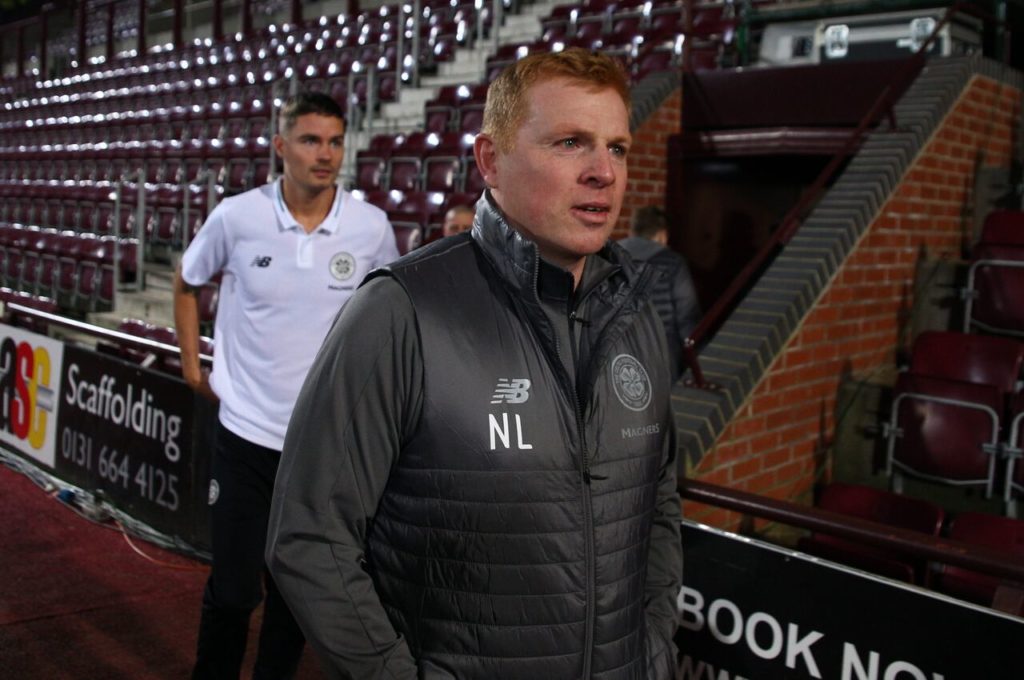 The TV coverage was good. Commons was pro-Celtic, McCann was not and McFadden tried to be the honest broker, but his Celtic sympathies were obvious. They all talked sense however. It was nice to see the ecstasy on the Celtic bench when both goals went in. Neil Lennon and John Kennedy are genuine Celtic men, and it was obvious!
And how I loved the banner that the Green Brigade held up at the start! "You traded immortality for mediocrity. Never a Celt, always a fraud"!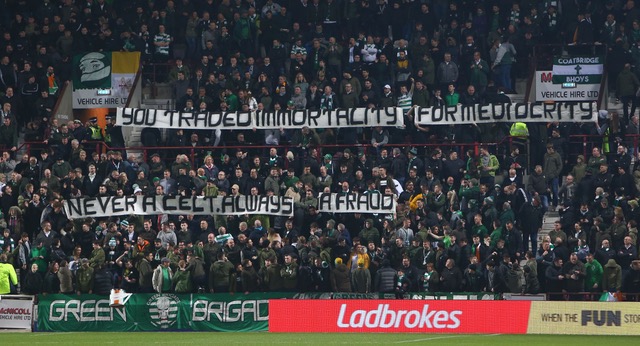 Couldn't have put it better myself – my admiration for the Green Brigade increases – and I hope the gentleman concerned was watching. Perhaps then he will begin to realise the enormity of his betrayal.
So ten games left, and still eight points ahead. Basically, we can afford to lose two games, draw another and still win the League. But the big enemy once again is not Rangers. It is complacency.
In the mean time it is back to Edinburgh on Saturday for the Scottish Cup.
We must not lose that one, otherwise there will be no treble treble. But Neil Lennon's second reign is well begun. The supporters have had a real kick in the teeth his week, but the smile is back on their faces.
Well done, Neil and well done, Celtic! We are far bigger than one man!
David Potter