BACK in the summer Brendan Rodgers was busy talking up a two up front approach for this season and with Leigh Griffiths sidelined with an injury, we had a couple of occasions where French strikers Moussa Dembele and Odsonne Edouard were paired together and impressed.
The prospect never really turned into a reality and even on Saturday, Neil Lennon seemed to name a 3-5-2 lineup bout dropped one of the two into midfield where we seemed to have players getting in each other's way.
Edouard shouldered to striking duties and while he has been adept at sticking one in the net when Celtic need it most, the midas touch seemed to desert him against Livingston in what turned out to be a frustrating afternoon in Paradise.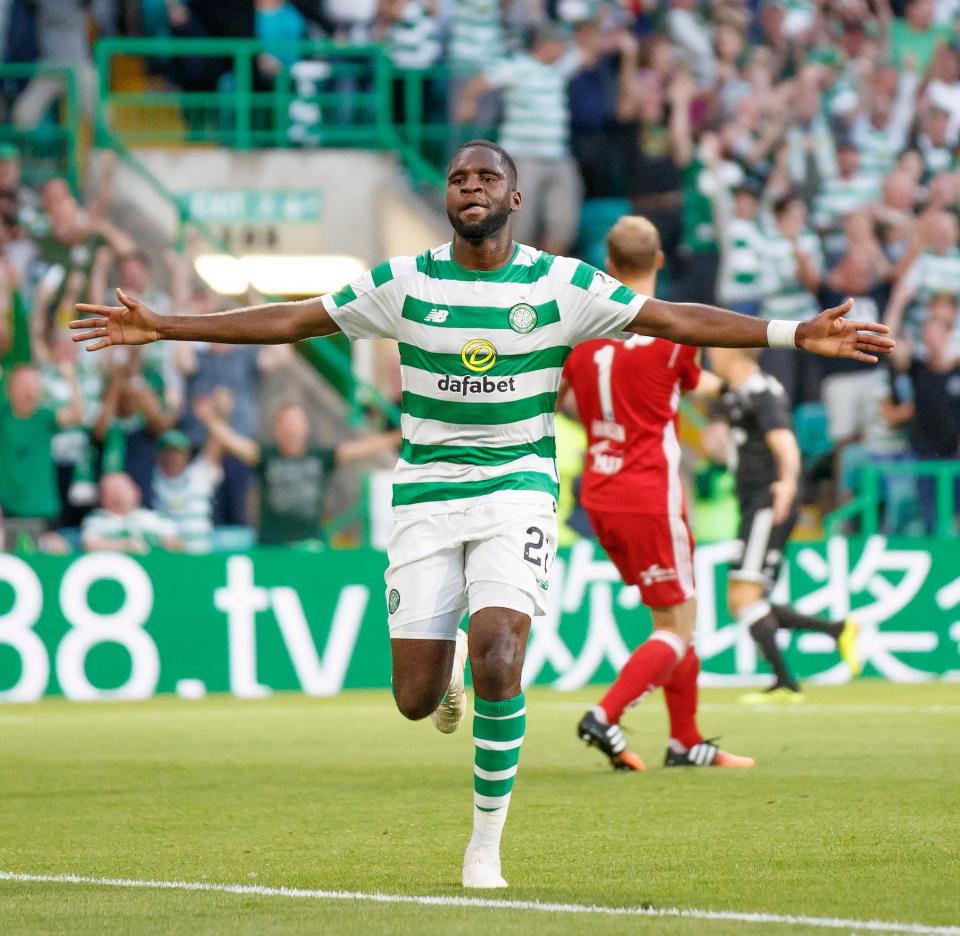 And in the latter stages when the need for a goal intensified, Lenny did through on a second striker and both Edouard and Oli Burke had decent chances to win the match.
Two up top is surely the way to go?
Yesterday Edouard was named as the sponsor's Player of the Month for March and then spoke to the Herald. He spoke about the responsibility on his young shoulders being the number one striker – or the loan striker – as Moussa Dembele left for Lyon in the autumn and Leigh Griffiths has had an extended period away from football to deal with some personal issues.
"It's obviously more important for me this season," Odsonne said.
"I'm now the recognised No.1 striker so I feel I have more pressure on my shoulders. I have to carry the team in a way in terms of goalscoring. Ever since I signed for the club my aim and motivation has been to become the No.1 striker so, in a way, Moussa leaving and Leigh being out is nothing to do with it.
"I miss Moussa. He is a close friend and that was very important to me but he was also very important for the team. But these things happen in football and you have to move on – do your best and carry on. I'm happy with my goal tally so far but I'm also never happy with it, if you know what I mean. I always want to do better and there are still a few games to go this season.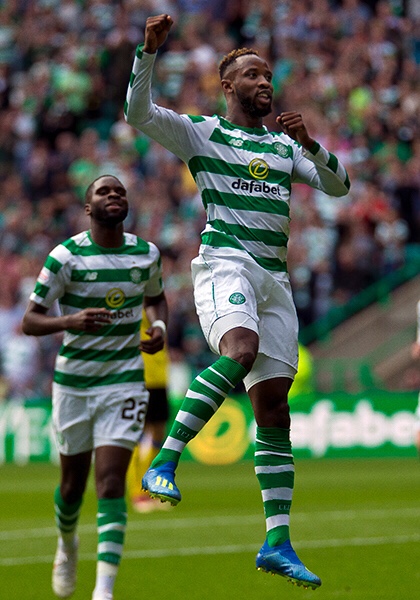 "The season has gone very well so far. You could say that we have nearly won two trophies and now we want to try for the third."
Edouard confirmed his Skelper credentials last weekend when he scored a great opening goal and made the winner against the Rangers. That goal was his fourth against the Ibrox club in five games – compare and contrast with the record of the supposed best striker in Scotland, Alfredo Morelos who has yet to score against Celtic despite having played eight times against the Champions.
And while the Colombian is a red card merchant, a hot head, the young Frenchman is super cool, laid back and quietly gets on with his job – scoring goals for Celtic.
"I've always been like that, ever since I was a kid. I don't seem to feel much pressure; I look at it as a football game. It's a game and I'm a calm person. I'm not different, although it's a bit more serious than playing with your pals and having a laugh.
"First and foremost, it's a pleasure for me to play football. Secondly, it's a job. But to really know me you need to see me every day. If you saw me on a daily basis you would get to know the person I am."