LEIGH GRIFFITHS remains 85% certain that he will sign his new contract – now long discussed – and commit to Celtic for what will effectively be the rest of his career.
He is hungry for first team action though, having had to endure a stop-start few years due to on-going injury woes. The medical team seem to have got to the bottom of that and Celtic manager Brendan Rodgers will be hoping that he is going to get the striker back that was there at Celtic Park the day he arrived as manager and had just ended a season pretty much carrying the goals tally of the team that had won the league almost single handedly.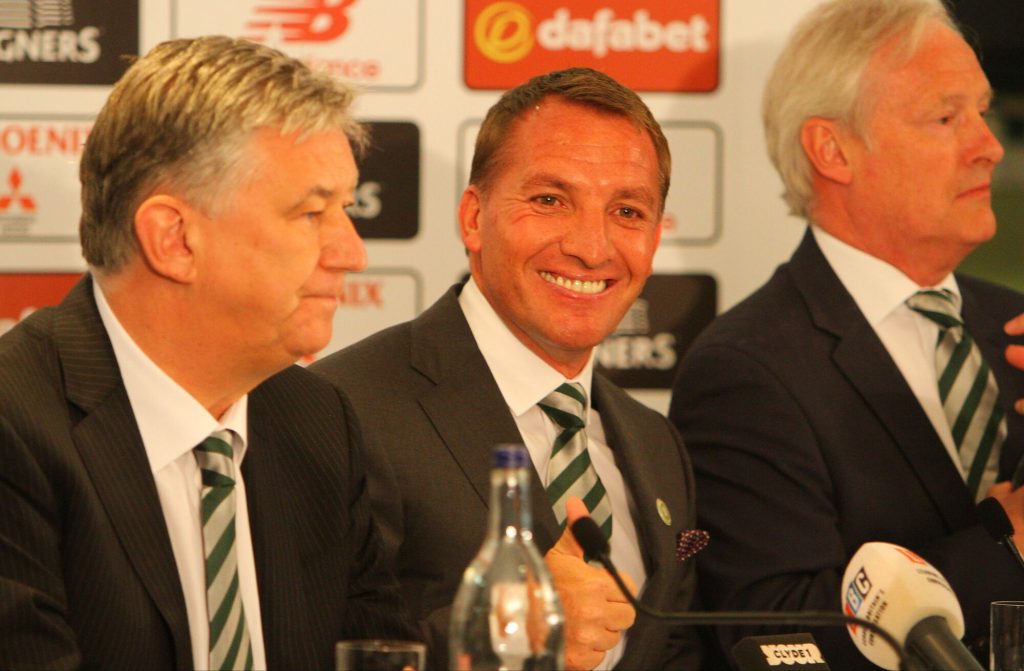 Griffiths too is eager to get back to his old high scoring days but for the he needs to be selected and with the competition up front much tougher these days with the likes of Moussa Dembele and Odsonne Edouard around, that is no easy task.
"Competition for places is always good. But we only play one upfront and as a striker you want to be selfish," Griffiths stated.
"You want that starting jersey and you want to make it your own. You just need to take your chance when you get it.
"Everybody wants to play football. But it's not only about the 11 players that start the game, it's also about the 11 players that finish.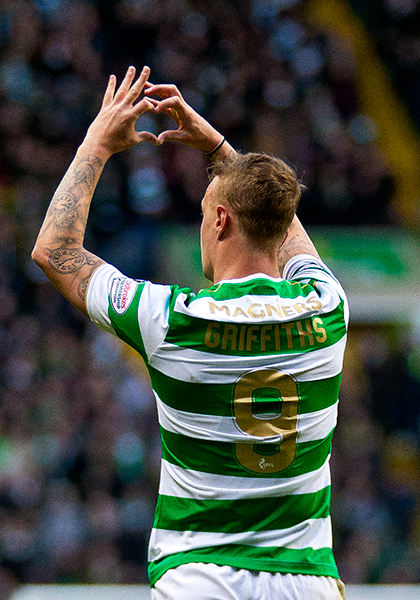 "I'm at the time in my career where I need to be playing regular football. Hopefully when I do get that starting jersey I'll make it my own."
Griffiths is well aware of the early season peril that these Champions League qualifiers represent but he is confident that if Celtic can find a way through to the Group Stages the group will be able to make more of an impression this time around.
"As players, we always want to get to the Champions League. The manager and the board expect us to be there.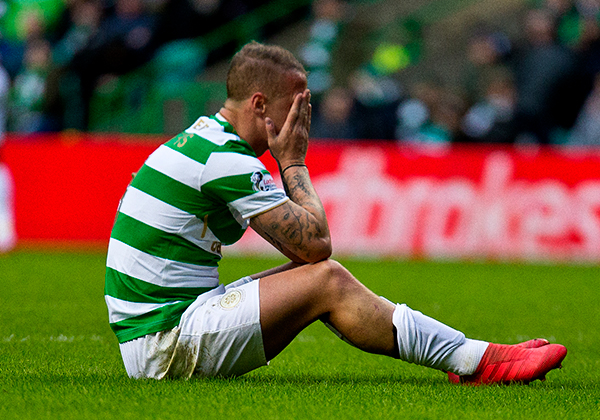 "But at times people don't realise how difficult it is. We've got a difficult trip in the first tie. Hopefully we come through that and then we've got another difficult trip.
"But the main objective is to get through to the knockout stages."
Yesterday Brendan Rodgers rolled out a move for another striker as he is happy with the players that he has already got.
He has previously stated that he wants three strikers in the squad – Odsonne Edouard has just signed his contract, Griffiths is close to signing his and the third is obviously Moussa Dembele.
If the manager is content with the three players that he has for these positions does that mean that he is NOT expecting Dembele to be sold this summer?