CALLUM MCGREGOR spoke to Celtic TV yesterday in Dubai and reflected on the Glasgow Derby defeat and how he believes that will motivate the 'serial winners' in the Celtic squad to go on and win the league. It was an interview that had us thinking about that wonderful line from Grace – "I think about these past few weeks, oh will they say we've failed".
You can watch the interview below, here's a taster of what the Celtic midfielder had to say, as reported by Glasgow Times.
"I think because everyone has been used to watching us win and win so well, it's almost like a shock to everyone when we lose a game.
"We had a period in the first part of the season when we were on fire and playing some good stuff. There is always a period of the season when you take a wee dip though.
"It just so happened we had it at the wrong time when we had to win the game against (the) Rangers. But it's important as well. It's a wake-up call.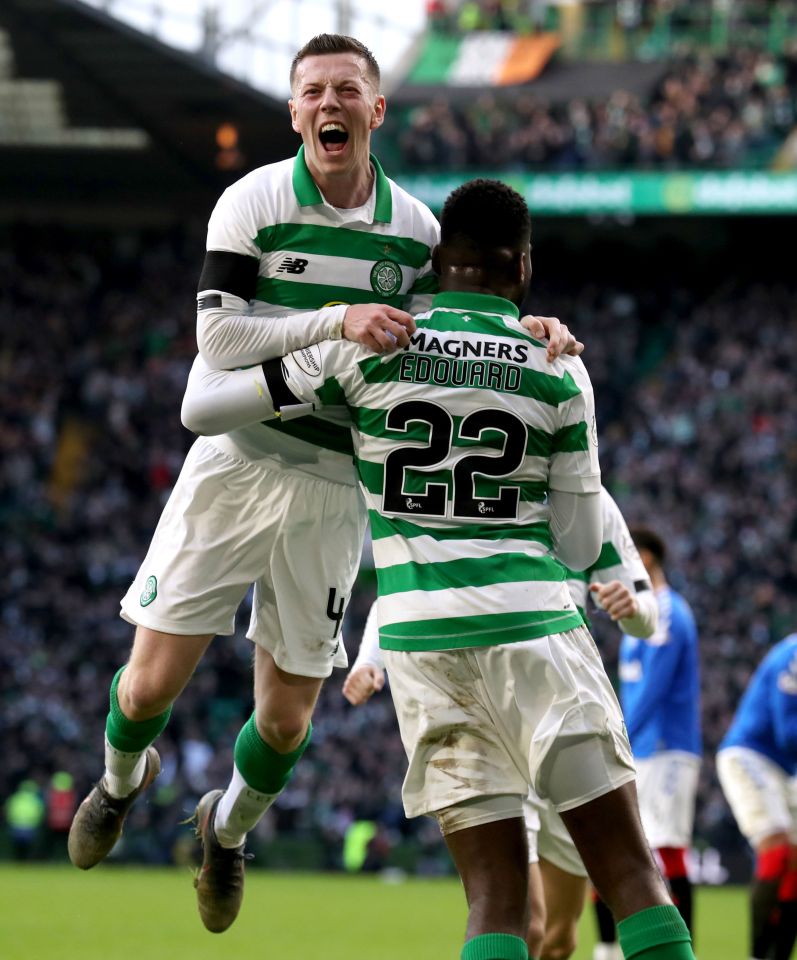 "We're over here in Dubai taking stock of it. We've spoken about it and we know where we have to be better.
"There has been an absolute meltdown about the game, but it's probably a good thing for us because people are now starting to write us off and looking at us to see, 'Will they fall apart or will it galvanise the players and the club?'.
"Our job as players is to galvanise each other, get around each other, understand where we went wrong and come back to be better again.
"But I think because we've been serial winners for the past few years that everyone just expects it."
Away from playing and training McGregor leads a quiet life. "I am pretty much a hermit," said McGregor. "I have a good routine now and after training I might go and meet some of my friends or my mum or anyone who'll listen to me talk about football for a few hours.
"We'll meet for a coffee or a chat, but after that I go and get my shopping on the way home and that'll be me home from about four o'clock every day. I'll cook my food, but apart from that I just rest up.
"I laugh about this quite a lot, actually, that I lead a pretty boring life. For nine or ten months of the year you're so professional you're probably not that much fun to be around.
"There is a glamorous side to being a footballer, but, more than anything, it's hard work and a lot of sacrifice. To me it's definitely worth it when you get that time off and you get to go nice holidays. If you're built that way you enjoy it all."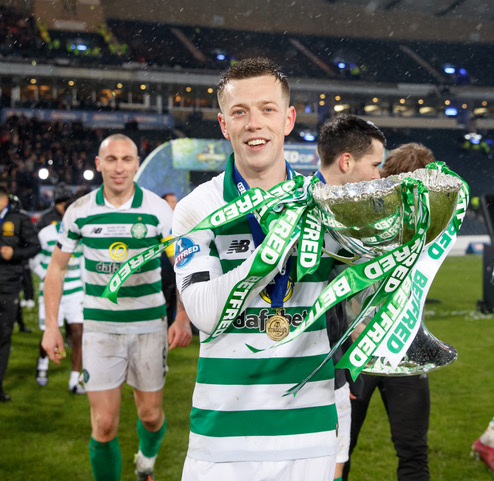 That allows him time to watch plenty of football and the Celtic Star can't get enough of the game. "I'll watch anything, to be honest, but these days there's football on the TV every night so that suits me.
"Generally, I'll be at home watching a game. Like I say, I'm pretty boring!
"I watch all the games when they're on – certainly in the last few years too I watch football a bit differently to how I used to I try and take in as much as I can because you're always trying to learn.
"In the last three or four years I feel I've got to the stage in my life where it's pretty much football 24/7. To be as good as you can be you need to live that life.
"There's one thing I do when I watch football. I watch top, top guys and how they move to where the space is. You are constantly watching and trying to learn.
"I've no-one specific where I'd say I'm going to watch him, it's just the top teams. You watch Champions League and games like Real Madrid and PSG. There is so much quality on show that you just take it in and understand how good the standard is.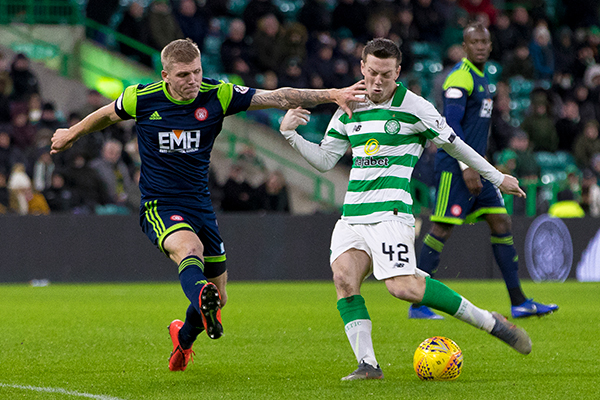 "You watch these guys like Verratti. They never, ever take more than two or three touches in the middle of the pitch and that's how the ball moves so quickly. We have to keep the game ticking over for the rest of the guys to get it to the forward players and then let them go and do their stuff.
"When you watch these top European teams, it's one or two touch in the middle of the pitch and you can tell the difference when we step up to Europa League and Champions League. That's where we have to get to.
"That's the message from our coaching staff. The quicker the ball moves, the harder it is for an opponent to get close to you. The Europa League stuff has been good this season. We seem to have taken things on and getting points and wins against top teams, so it's showing a progression to our game."